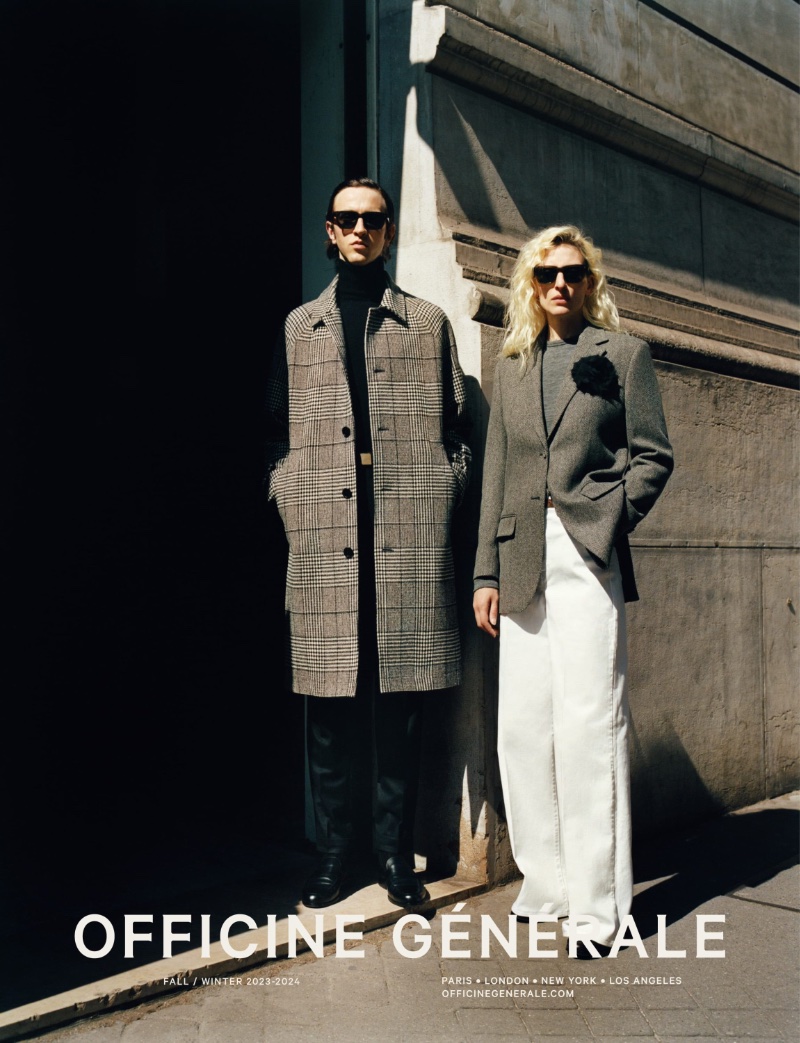 Officine Générale's fall-winter 2023 campaign quietly unfolds in Paris, an ever-present but never obtrusive city. Models Niels Trispel and Maggie Maurer exude a casualness and warmth, as though they could be artists lost in their craft near the beauty of rue Campagne-Première.
Officine Générale Fall/Winter 2023 Campaign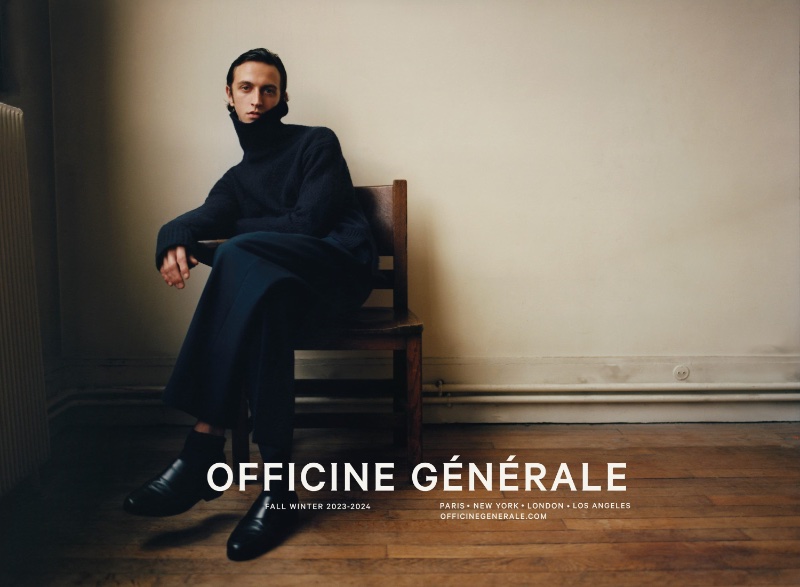 Laurence Ellis, shooting his second campaign for Officine Générale on film, collaborates with Paris-based Italian stylist Giovanni Dario Laudicina. The stylist constructs a look he self-describes as "very French," sculpted around cinematic nuances.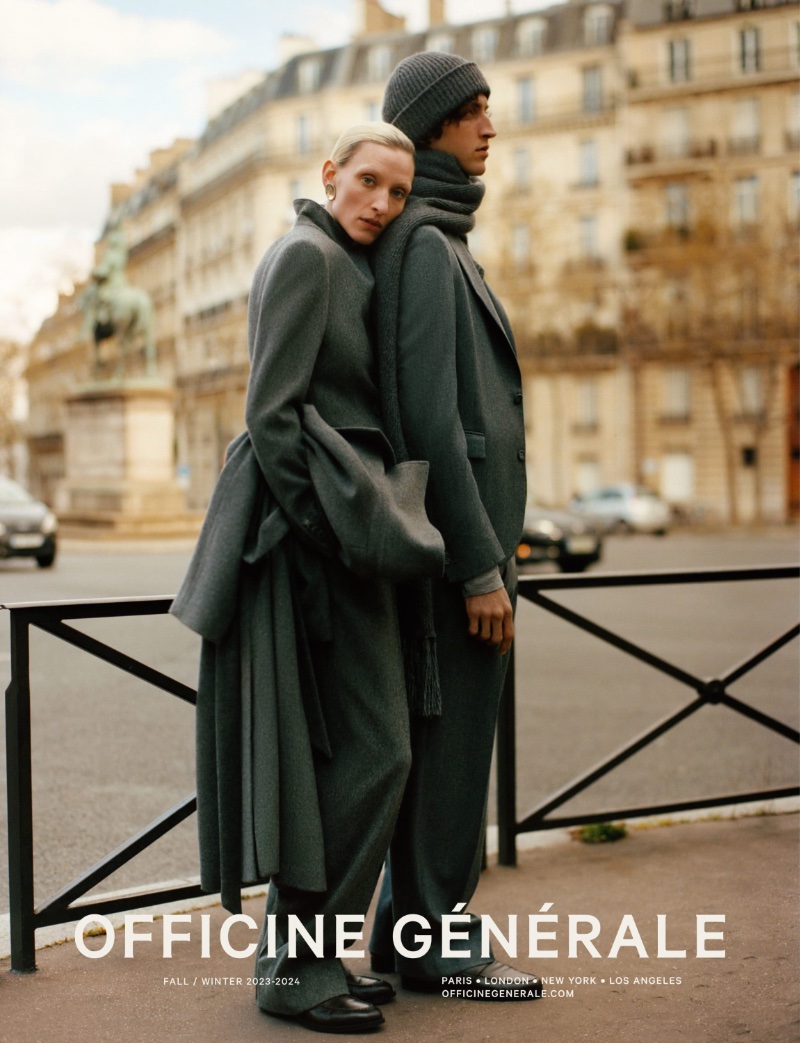 Following the brand's fall-winter show, Monochromania, the collection repositions tailoring within an urban context, focusing on founder and creative director Pierre Mahéo's favorite colors, navy and grey. In this vein, the collection is a versatile arsenal for modern living, straddling the casual and the refined without effort.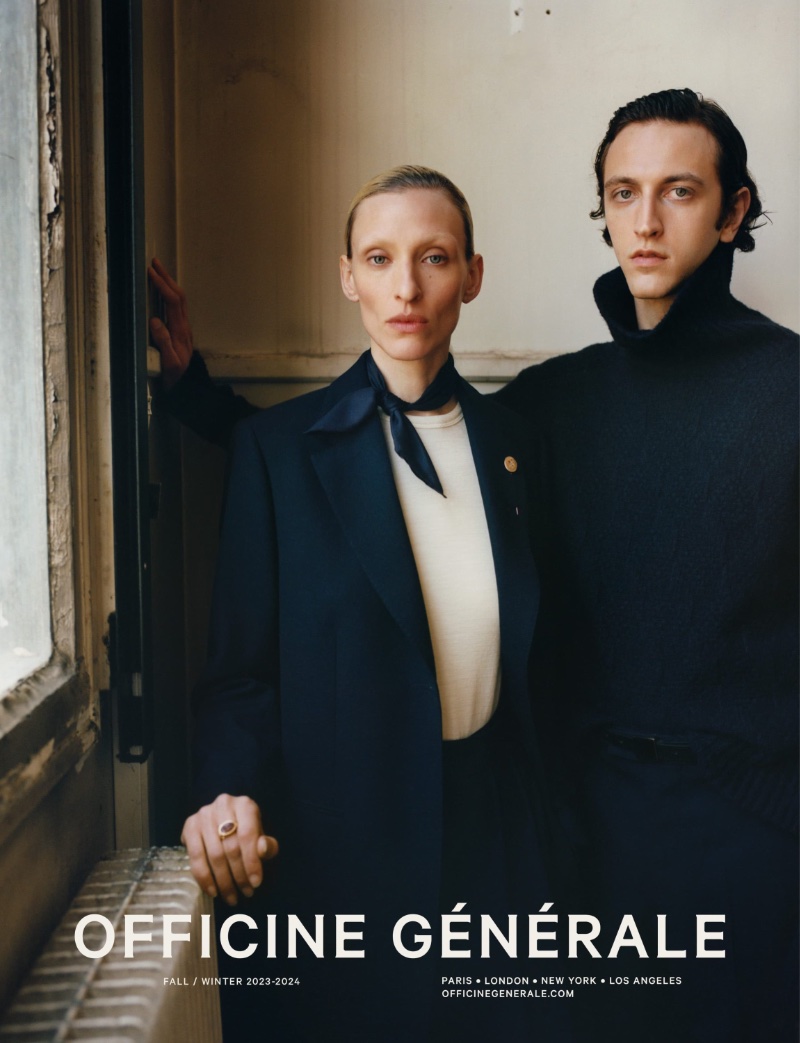 The campaign, though subtle, becomes an understated ode to Paris, the city Officine Générale calls home. It strikes a delicate balance, infusing the sophistication inherent to the city with the relaxed, artistic aura one might associate with a tucked-away workshop.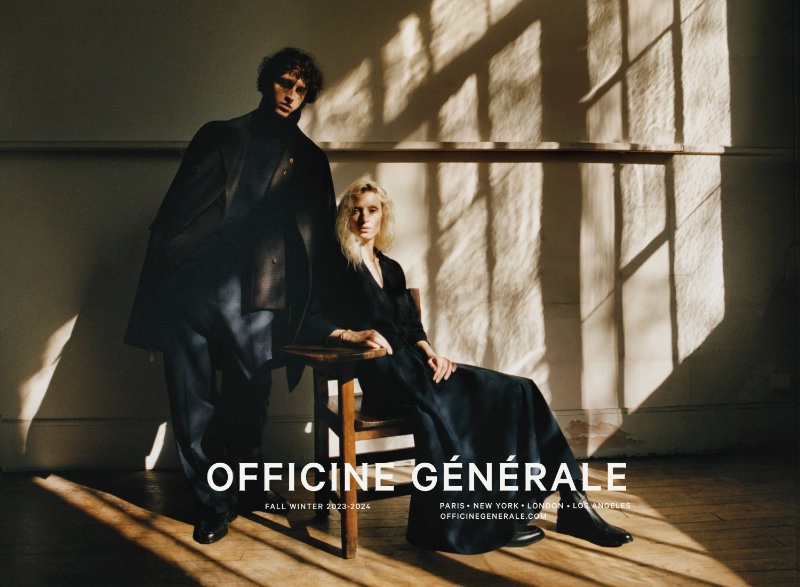 The collection pays homage to practical city living while reflecting a sense of relaxed, artistic freedom.