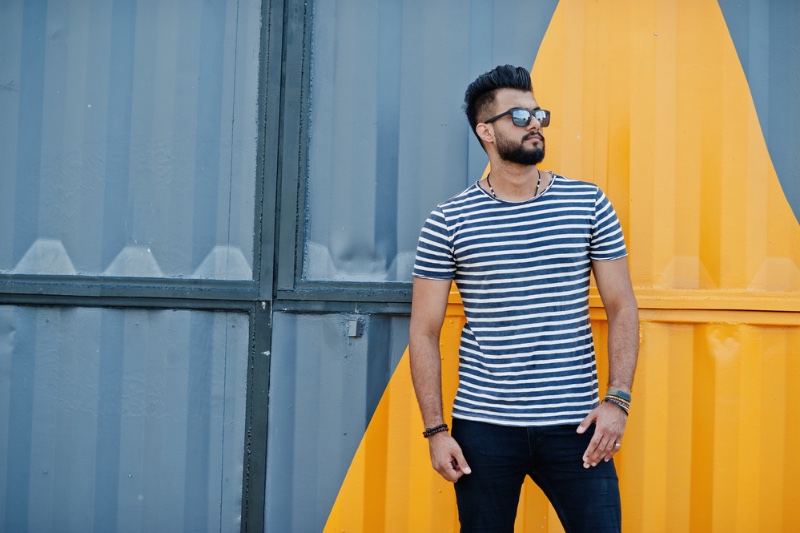 There's a palpable sense of excitement as we bid farewell to spring. It's not just the prospect of sunny afternoons and idyllic beach escapes that stirs the soul, but also the opportunity to transform our wardrobes with the latest men's summer fashion trends.
This year, the style forecast is leaning towards bold, breezy, and comfortable—elements that not only sync with the season's vibrant character but also encapsulate the spirit of today's fashion-conscious man.
We'll explore some of the top trends for this summer, from the re-emergence of striped t-shirts and short shorts to the daring sheer shirts, crop tops, and an array of eye-catching accessories. Let's dive in and soak up the sartorial sunshine.
Striped T-Shirts
Unsurprisingly, striped t-shirts are becoming popular again, a trend often emerging during warmer months. Summer and stripes are synonymous due to the nautical theme, but you do not have to stick to the classic blue and white Breton shirt (although this is a classic look). Try experimenting with different colors and vertical and horizontal stripes this summer to catch people's attention. 
Short Shorts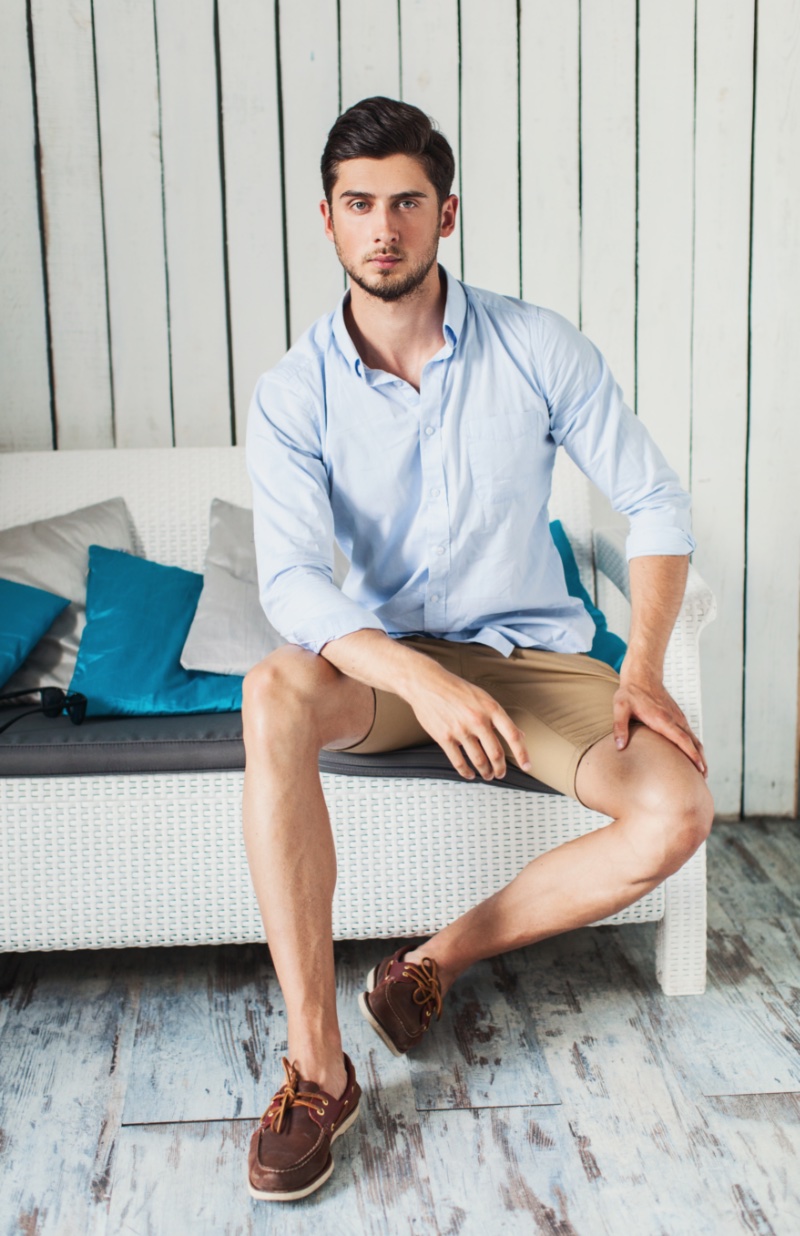 Though baggy jeans have made a significant comeback, the rising mercury levels call for stylish and cooling outfits. Short shorts, ending well above the knee, are the go-to choice, effortlessly blurring the lines between casual chic and sartorial elegance.
Pairing these with a breathable, light linen shirt enhances the overall aesthetic and ensures maximum comfort during those sweltering summer days. However, as you prepare to flaunt this bold trend, remember to keep up with your fitness regime.
If you plan to sport the particularly short variants, leg workouts should become a routine to maintain a toned and appealing look. Summer fashion this year is all about combining style, comfort, and confidence, and this shorts trend encapsulates that spirit perfectly.
Sheer Shirts & Crop Tops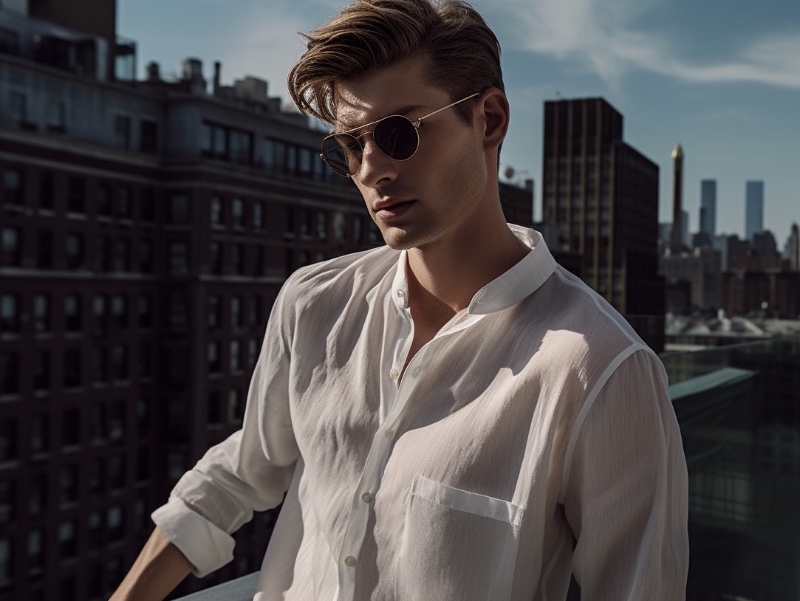 As we move into the height of the summer season, men's fashion is embracing a blend of boldness and breezy comfort with the trend of sheer shirts and crop tops. The sheer shirt offers an intriguing interplay of exposure and coverage, perfect for those hot summer days when style and coolness are paramount.
It can be dressed with a nice pair of tailored trousers or shorts for a beach outing. On the other hand, the men's crop top, a playful throwback to the 80s, is gaining popularity. This garment is about confidence and comfort, creating a daring silhouette that breathes freshness into casual summer wardrobes.
These tops work best with jeans or trousers, completing an undeniably trendy and unapologetically fun look. The emphasis on self-expression through fashion continues to shape the industry, and these trends offer a fantastic way for men to explore new styles this summer.
Don't Forget the Accessories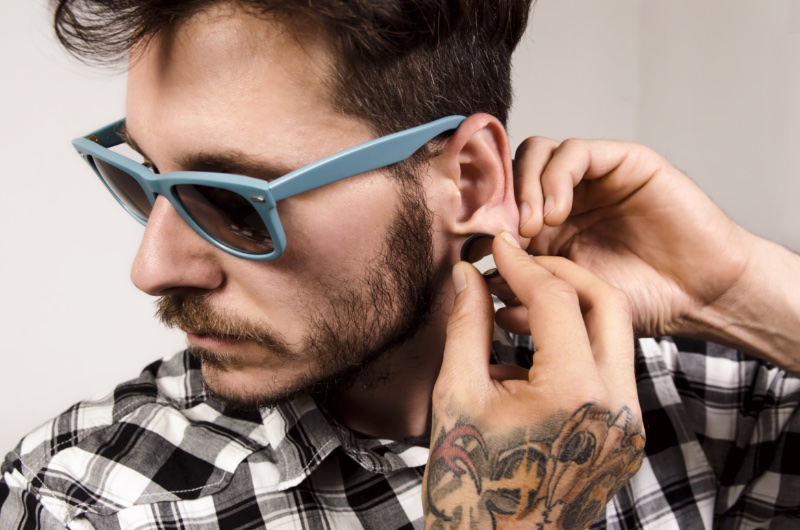 Of course, accessories must also be considered, as this is how you add personality and style to your summer outfits. Summer is also an excellent season for accessorizing, as there are many good options to add character to your outfits.
This summer, men's jewelry is a popular trend with a men's diamond earring, bracelets, watches, and chains all good options. In addition to jewelry, you want to ensure that you have a pair of sunglasses that suit your face shape and a good hat—baseball caps are a practical and stylish choice for this summer.
Final Words
Summer fashion is more than just staying cool in the heat; it's an opportunity to express oneself through styles that embody confidence, comfort, and a touch of audacity. As we've seen, this season's top trends in men's fashion reflect these principles with a blend of timeless classics, avant-garde pieces, and bold accessories.
Whether you're drawn to the nautical charm of striped t-shirts, the casual elegance of short shorts, the intriguing appeal of sheer shirts, or the retro-inspired allure of crop tops, there's a fashion trend for everyone this summer. Remember, a dash of personal flair and confidence is vital to nailing these trends.
So, as you embark on your summer fashion journey, remember that the best trend to wear is the one that makes you feel good, inside and out. Here's to a stylish, expressive, and memorable summer!