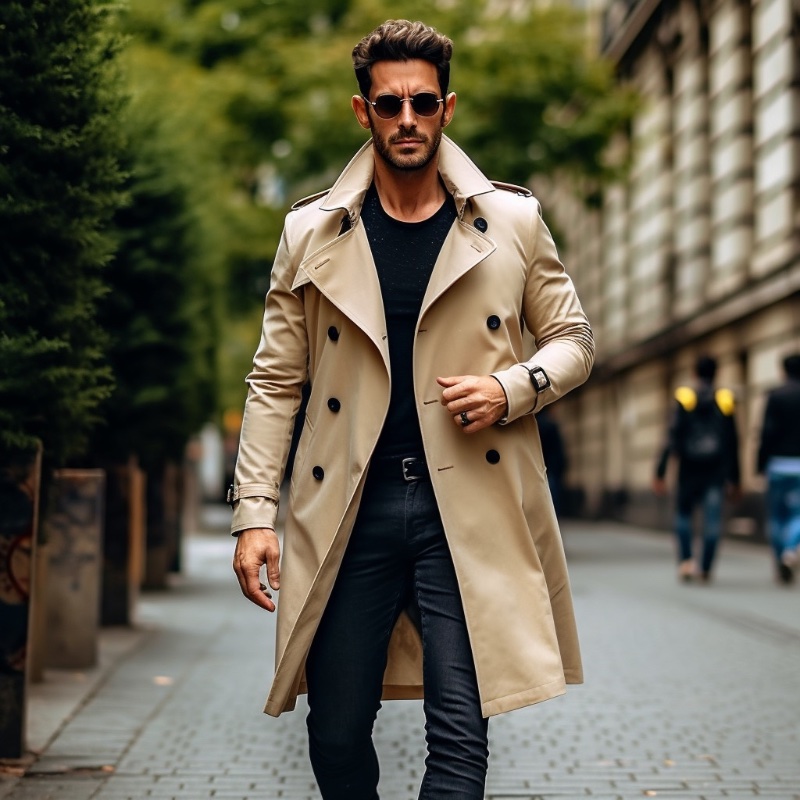 The landscape of men's fashion is ever-evolving, offering many styles and silhouettes to cater to individual tastes. From the resurgence of nostalgic '80s and '90s classics to the ubiquity of relaxed athleisure attire, there is a world of possibilities for the modern man's wardrobe. With a vast array of options, everyone will find a stylish ensemble that fits their aesthetic. Here's a glimpse into the enduring trends shaping men's fashion for 2024.
Men's Fashion Trends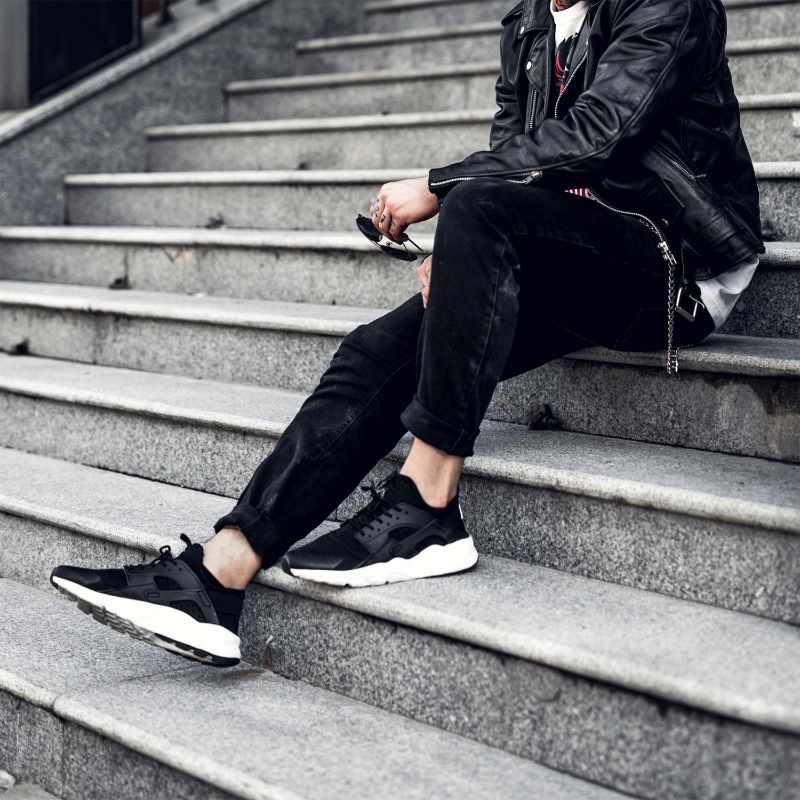 Men's fashion is on the cusp of a dynamic transformation as we approach 2024, bringing a blend of nostalgia and modernity that promises to redefine the landscape of contemporary style. From the resurgence of low-top basketball sneakers and baggy pants to the enduring allure of leather biker jackets and sleek trenches, this fashion-forward forecast is set to captivate the sartorial senses of every modern man.
Embrace the versatility of double denim, galactic metallics, and Y2K-inspired ensembles while enjoying the comfort of more relaxed tailoring. Stay ahead of the style curve and revamp your wardrobe with these exciting, long-lasting trends celebrating individual expression and creativity.
1. Low Top Basketball Sneakers
Low-top basketball sneakers flawlessly pair with relaxed-fit pants. Embrace a minimalistic approach by selecting shoes with no more than three colors. For a cohesive ensemble, wear low tops alongside straight or wide-leg trousers.
2. Leather Biker Jacket
Look sharp and stay ahead of the style curve with leather biker jackets! This timeless piece is going strong, giving any outfit an edge. Forgo a full-on Marlon Brando look for more modern pieces like wide-leg pants, chunky sneakers, and hoodies to blend old and new. Invest in one now—you'll be able to wear it again without the risk of being labeled outdated.
3. Baggy Pants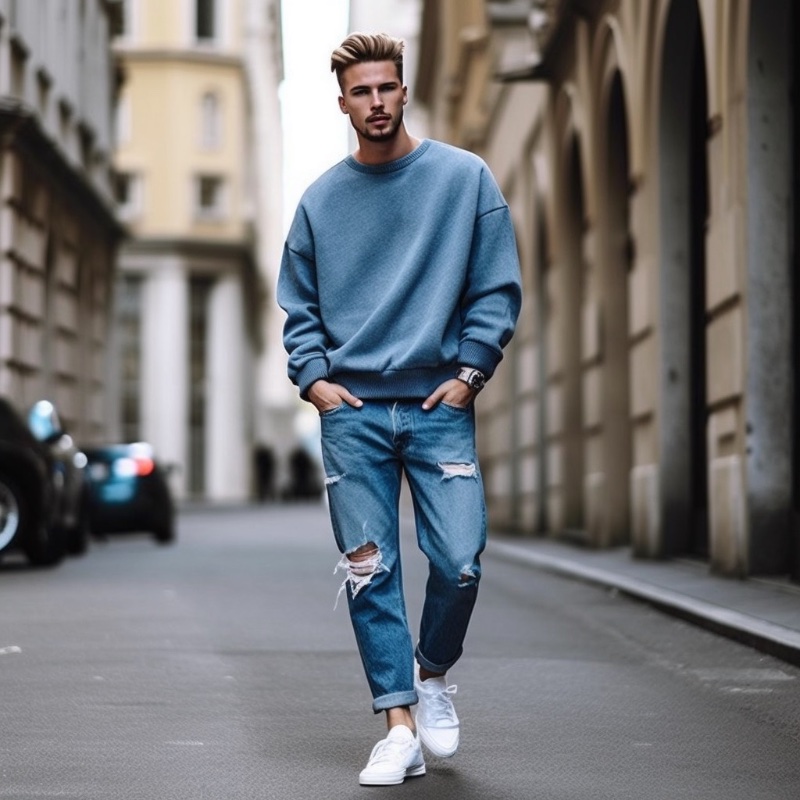 Slim and skinny-fit pants have dominated for years, but now wide-leg pants are making a grand comeback in men's casual fashion. Instead of going all-in on the JNCO style from yesteryear, adopt a more refined approach—choose wide-leg styles with a tapered fit from the knee down, ensuring comfort without drowning in fabric.
4. Sleeker Trenches
The trench coat is back and better than ever, boasting sleek updates such as a long single-breasted silhouette, no epaulets, and a heavy-duty mac construction. Start building your 2024 mood board with this enduring classic, and take inspiration from anticipated designs by Burberry and its new creative director, Daniel Lee.
5. Get Tanked
Swap out your standard T-shirt for a tank top featuring a low-cut neckline for a relaxed, effortless look that keeps you cool. Pair it with unstructured blazers, lightweight jackets, or oxford button-downs for an easy yet stylish ensemble.
6. Galactic Metallics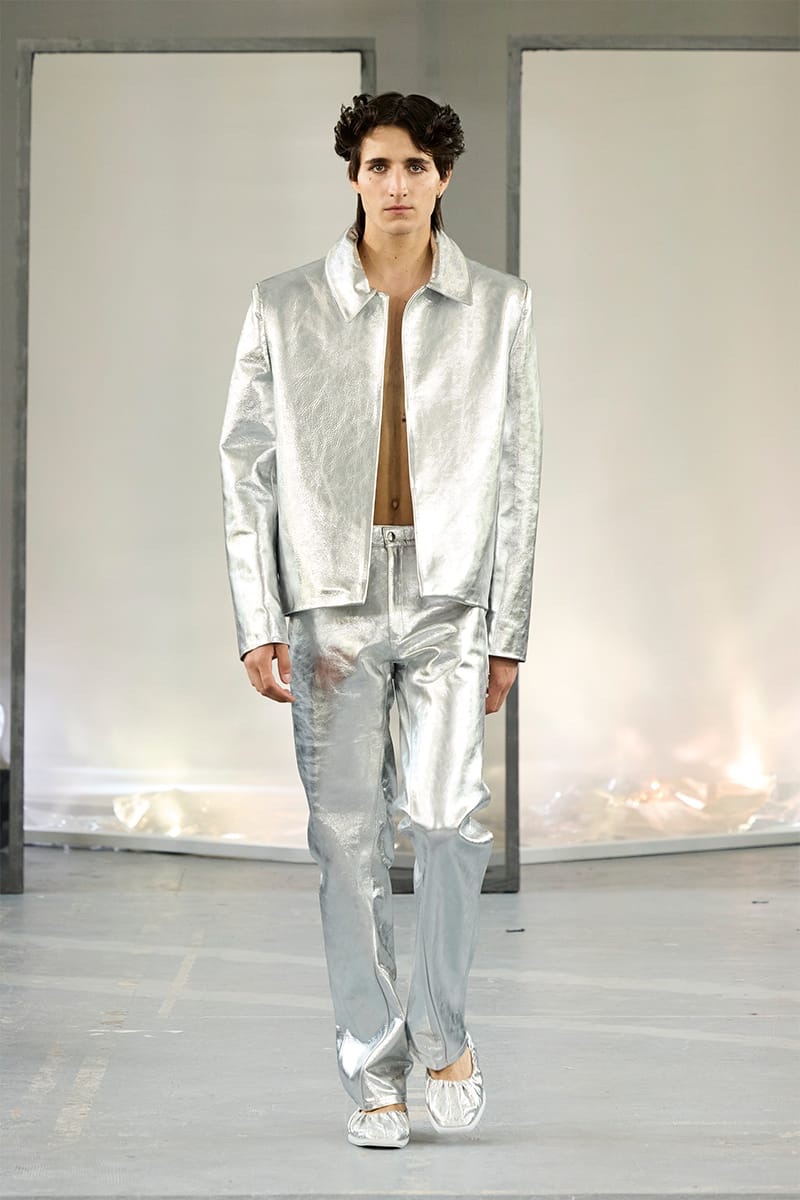 Designers take fashion to cosmic heights with striking galactic metallics on the runway. Bianca Saunders showcased boxy silver lamé menswear and matching shoes, while Etro's floaty shirting and Erdem's sequin-embellished tops and cosmic trousers captured a celestial vibe. Get ready for a stylish space odyssey!
7. Double Denim
Double denim has evolved into a timeless classic while maintaining its status as a trendy staple. If you're seeking a way to stand out from the crowd, embrace double or even triple denim. Top fashion designers have showcased their denim creations on the catwalk—Y/Project with rinse-washed ponchos over longline trenches, Prada's Western shirts paired with rugged denim, and Givenchy's sleeveless vests accompanied by ripped bottoms. 
Furthermore, MSGM introduced a splash of tie-dye, Craig Green unveiled bibs and billowing dungarees, and Casablanca & Moschino embraced cowboy style with 'Buffalo Bill' inspired chaps outfits. Browse the vast array of denim options online to find your ideal statement look while ensuring your data's safety by using a VPN like VeePN for Android that offers robust encryption, a no-logs policy, and a global server network.
8. Sweater Vests
Sweater vests, once considered unfashionable, are now a stylish wardrobe essential. To modernize this trend, pair your vest with a t-shirt and fitted jeans, and complete the look with statement sneakers for a cool style statement.
9. Y2K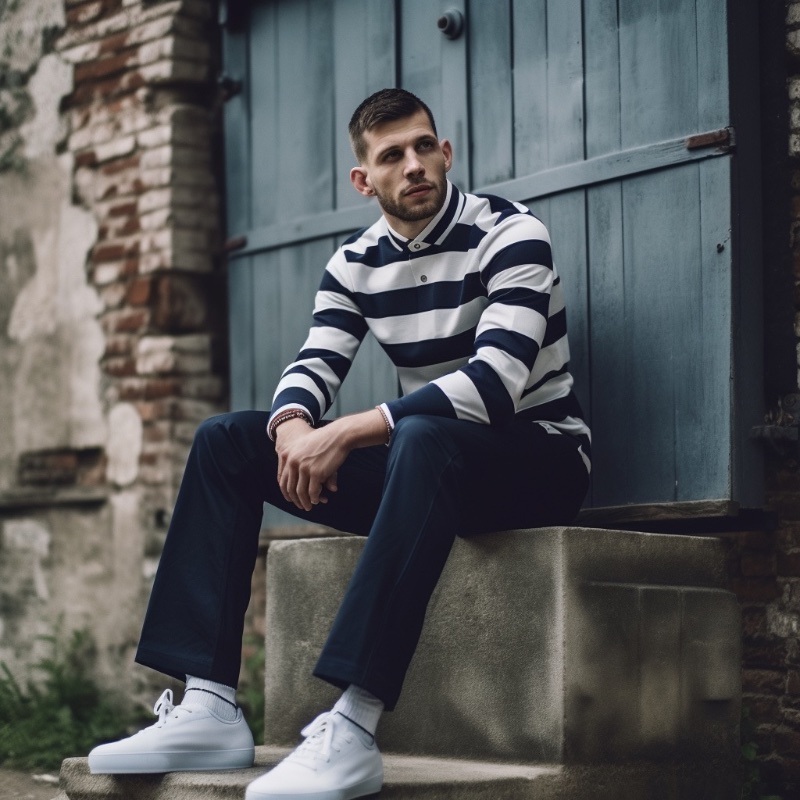 Y2K trends are back in full force, bringing early 2000s styles like baggy denim and colorful rugby shirts into the spotlight. These nostalgic pieces offer a fresh, modern twist and exciting style possibilities—so why not incorporate them into your wardrobe today?
10. Tailoring Loosens Up
Menswear gradually shifts from slim-fit tailoring towards more relaxed silhouettes reminiscent of 1940s and 1950s fashion. This classic style allows men to dress sharply without sacrificing comfort or mobility, blending vintage sensibilities with contemporary aesthetics.
Final Words
The 2024 forecast for men's fashion trends celebrates a fusion of nostalgic elements and contemporary design, offering many stylish options for the modern man. From the resurgence of low-top basketball sneakers and baggy pants to the timeless appeal of leather biker jackets and sleek trenches, these enduring trends ensure everyone can find a look that suits their style.
Embrace the versatility of double denim, galactic metallics, and Y2K-inspired ensembles to make a statement while enjoying the comfort of more relaxed tailoring. As we move forward, these trends will continue to shape the landscape of men's fashion, providing endless opportunities for individual expression and creativity.
So, revamp your wardrobe and stay ahead of the style curve with these exciting and long-lasting fashion trends!