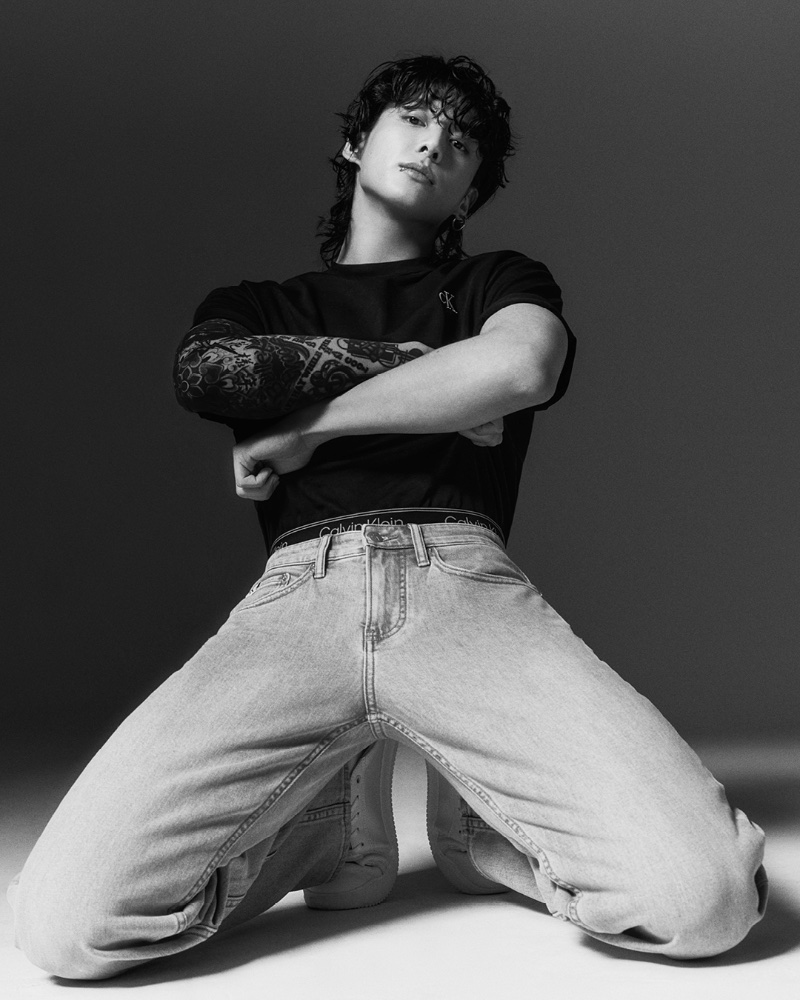 Jung Kook takes center stage once more in the latest iteration of his Calvin Klein campaign. Having captured attention in the initial chapter with a bold denim display, the South Korean singer now shifts the spotlight onto the quintessential Calvin Klein tee. The brand celebrates this moment, describing it as "The icon in iconic tees. Jung Kook in Calvin Klein."
Jung Kook for Calvin Klein Advertisement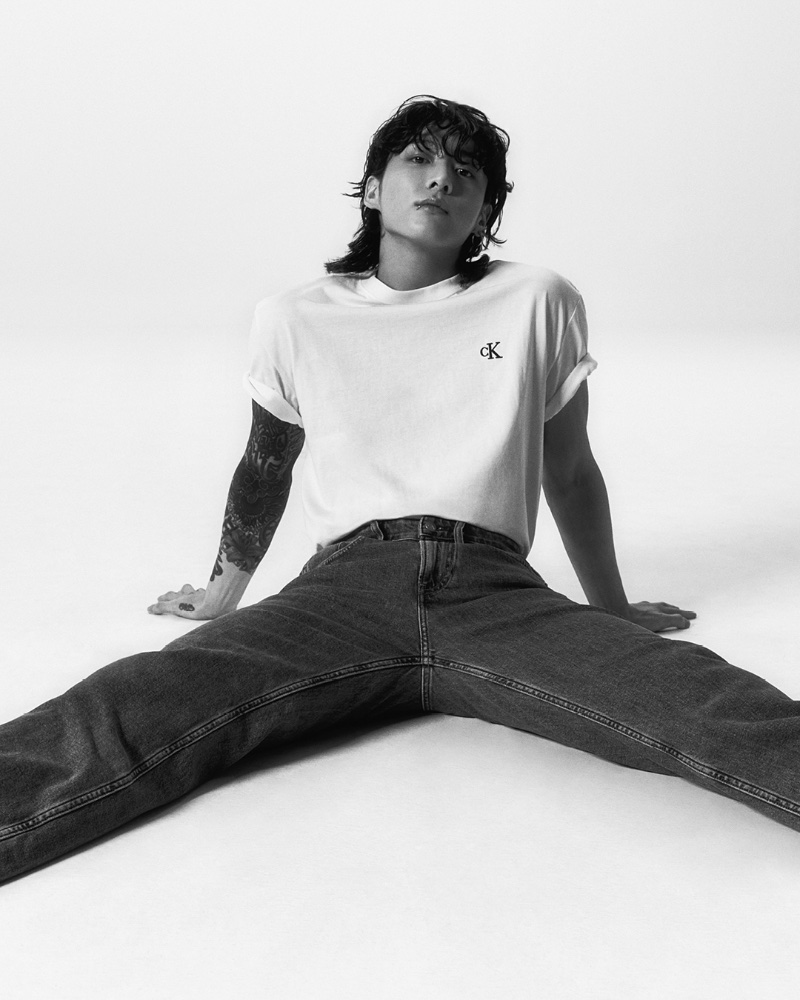 Embracing a carefree and laid-back look, Jung Kook sports long, curly locks for this particular shoot. Acclaimed photographer Park Jong Ha captures the essence of Calvin Klein's timeless tees, focusing on the Relaxed Fit Archive Logo and Monogram styles, which come in versatile color options.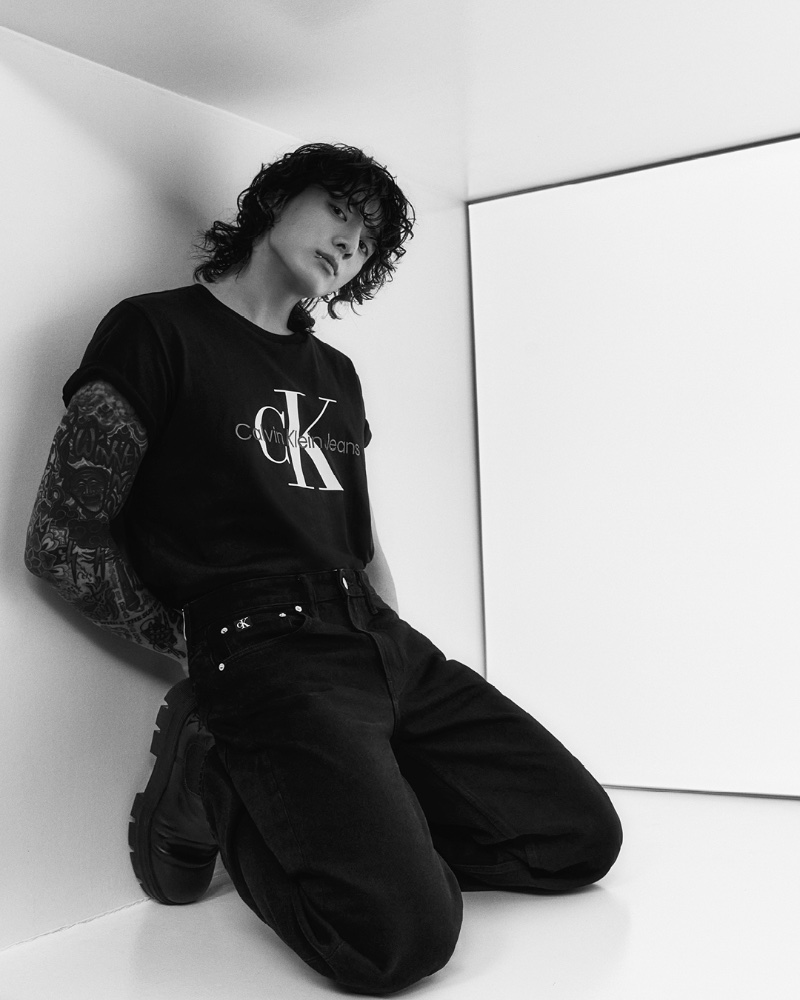 In keeping with the theme of effortless elegance, Jung Kook pairs these iconic tees with Calvin Klein's Standard Straight Jeans. These revamped classics are symbolic of the label's penchant for understated sophistication. Crafted with the brand's signature logo accents, these jeans boast a standard straight fit, meticulous detailing, and durable reinforced seams, creating the perfect complement to the iconic tees showcased by the multifaceted singer.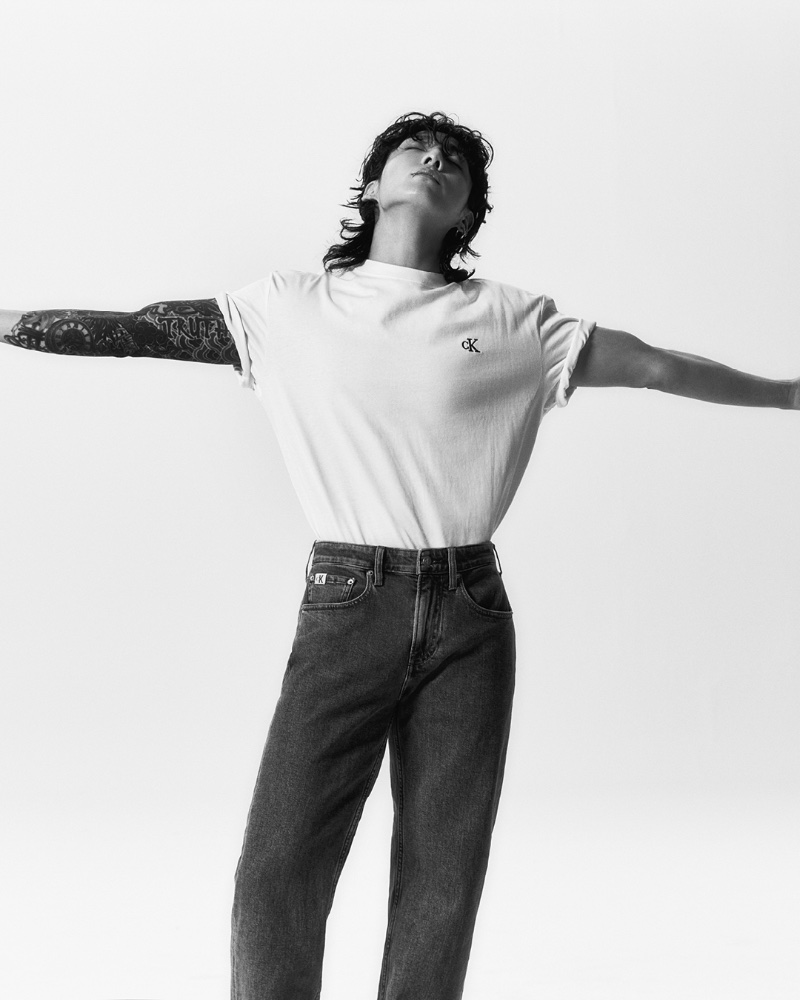 BTS continues to make their unforgettable mark on the fashion world, with individual members forging impressive alliances with industry giants. Besides Jung Kook's striking presence in the Calvin Klein campaign, other members have also made headlines with their distinctive style.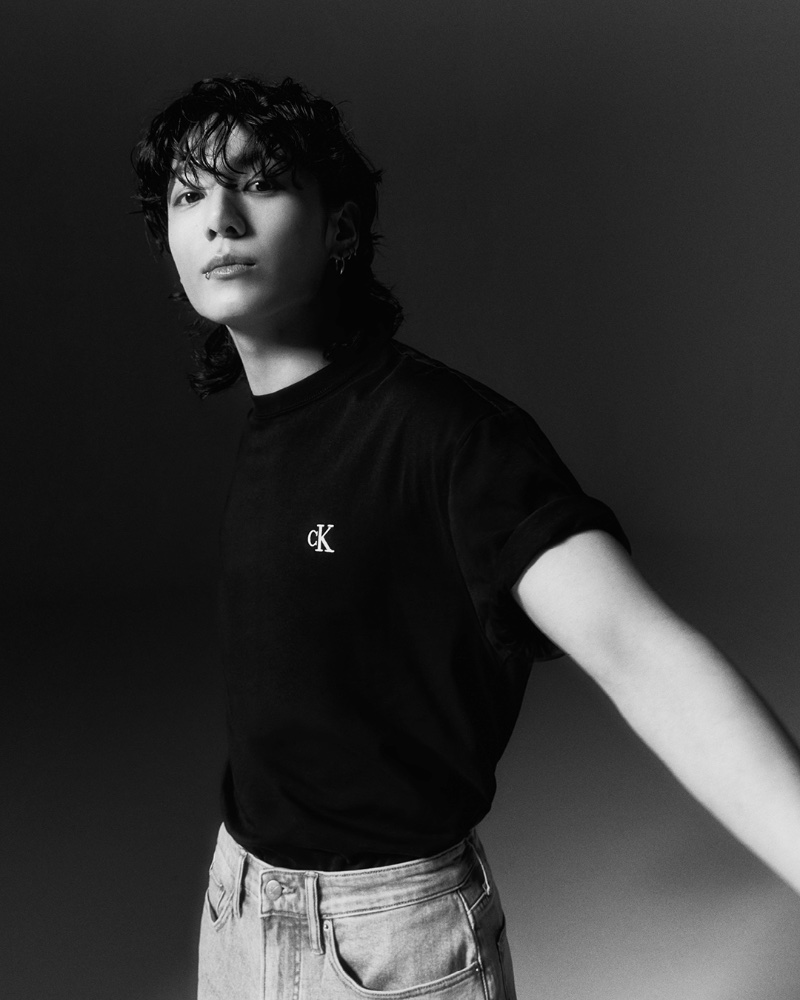 As a proud brand ambassador for Valentino, Suga graces the May 2023 issue of Marie Claire Korea, dressed in the esteemed fashion house's captivating designs. Simultaneously, RM ushers in a new era of style with his official debut as a Bottega Veneta brand ambassador, sporting a spring-summer 2023 flannel-printed leather jacket that epitomizes the label's modern approach to luxury.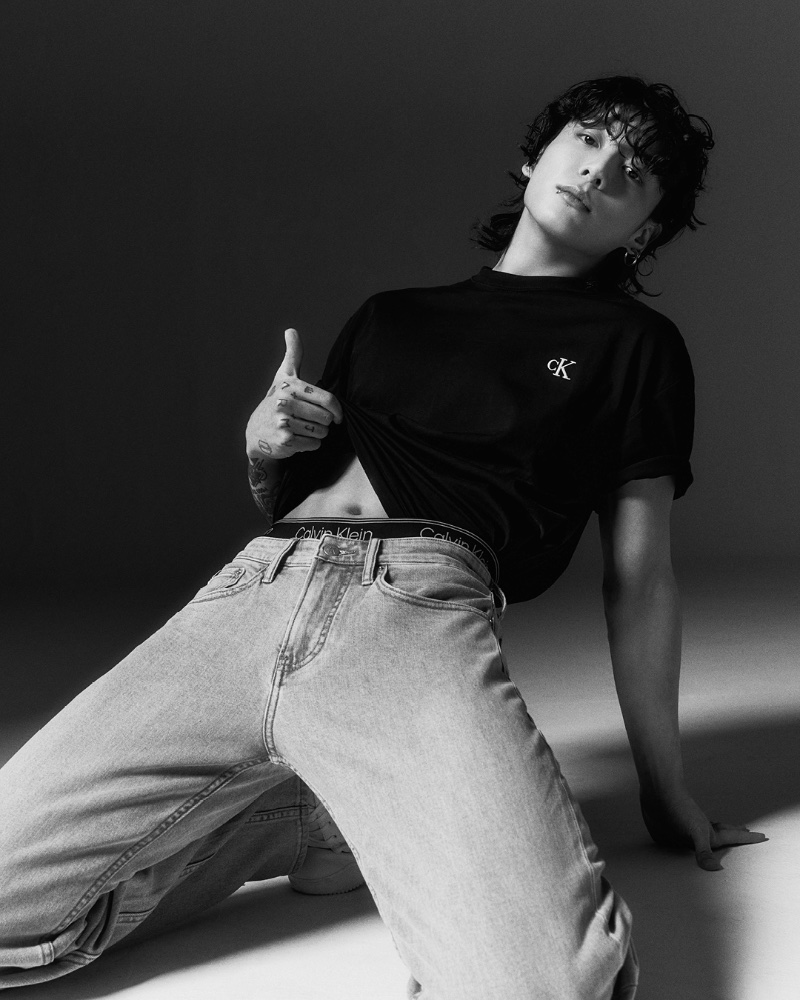 Completing BTS' fashionable foray, Jimin catches the eye on the April 2023 covers of Vogue Korea, accessorizing his ensembles with exquisite Tiffany & Co. jewelry. The collective impact of these style-savvy BTS members underscores the group's influence and highlights their seamless integration into the upper echelons of the fashion industry.