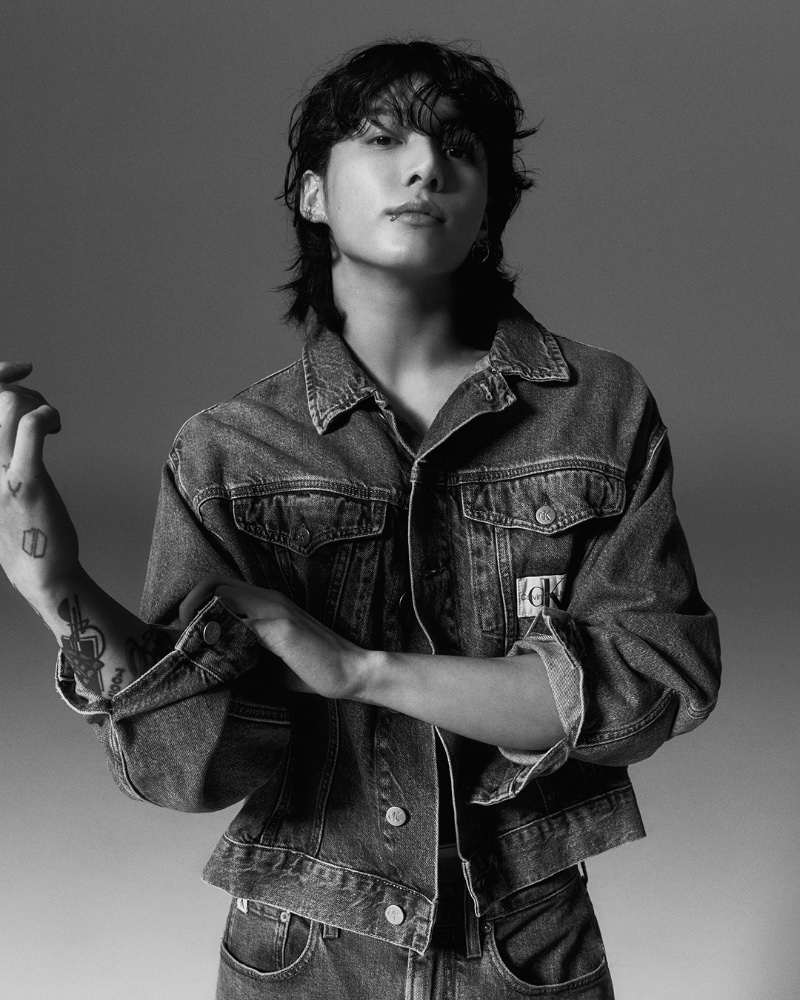 Calvin Klein Jeans has again captured the world's attention by announcing its latest brand ambassador, the talented Jung Kook. The 25-year-old singer from the global sensation BTS takes center stage in the spring-summer 2023 advertisement, donning the brand's signature pieces, such as the timeless trucker jacket and the revamped 90s jeans. Renowned photographer Park Jong Ha skillfully captures Jung Kook's magnetism in a series of stunning visuals and a captivating video.
Jung Kook for Calvin Klein Jeans Campaign
In conversation about his new partnership with Calvin Klein, Jung Kook gushed, "I have been a fan of Calvin Klein for a long time, and I'm thrilled to be their newest global ambassador." Given the resonance between Calvin Klein's heritage and brand values with his outlook, he finds the partnership particularly special.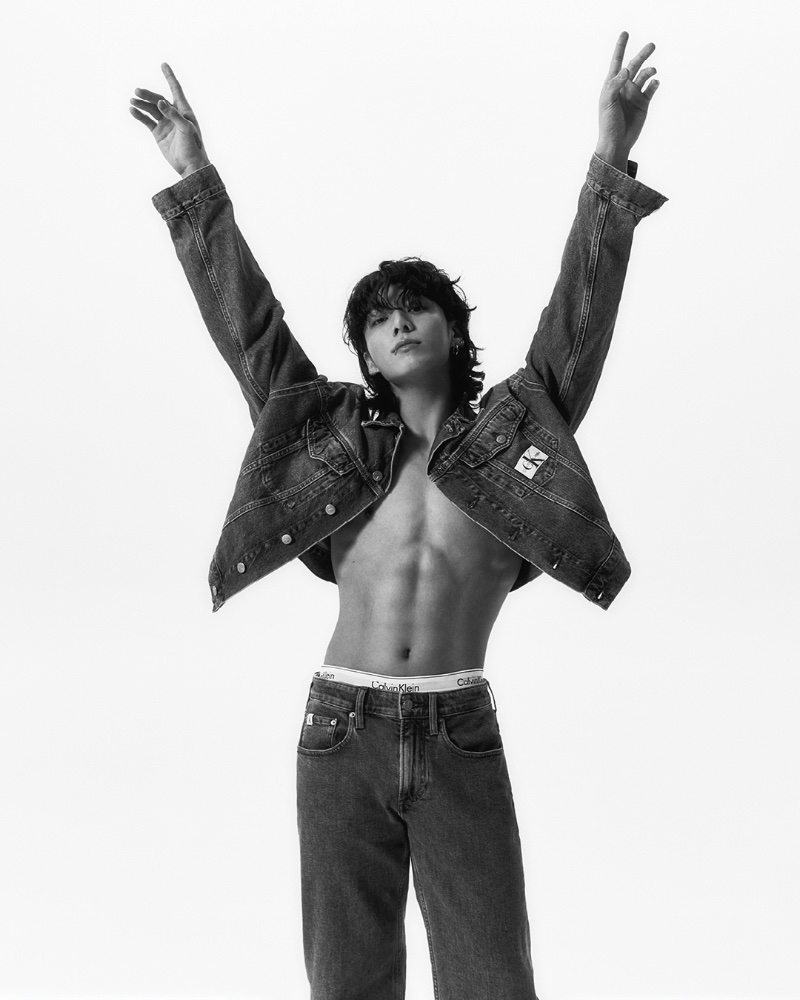 With music as his medium to connect with fans worldwide, Jung Kook views this collaboration as a chance to "connect with them in a new way." The excitement is palpable as he anticipates unveiling "a new side of me in this first campaign for the brand."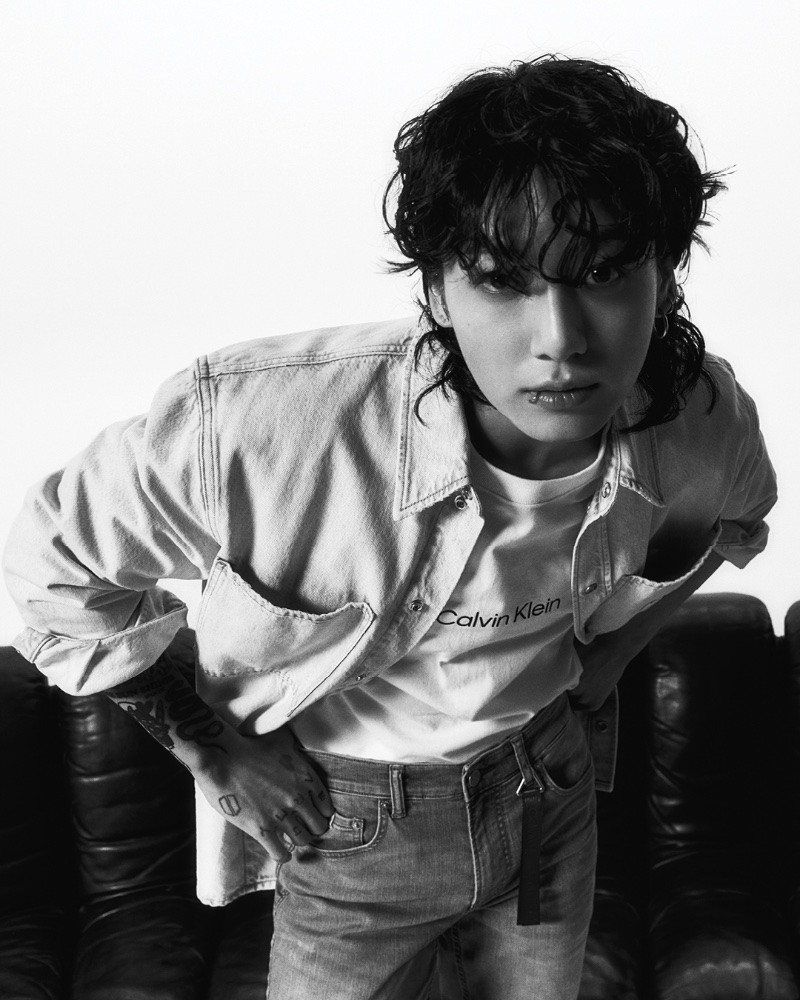 Calvin Klein's Global Chief Marketing Officer, Jonathan Bottomley, shared his insights on the brand's partnership with Jung Kook, emphasizing, "We pride ourselves on identifying globally relevant talent whose cultural impact and values align with our own."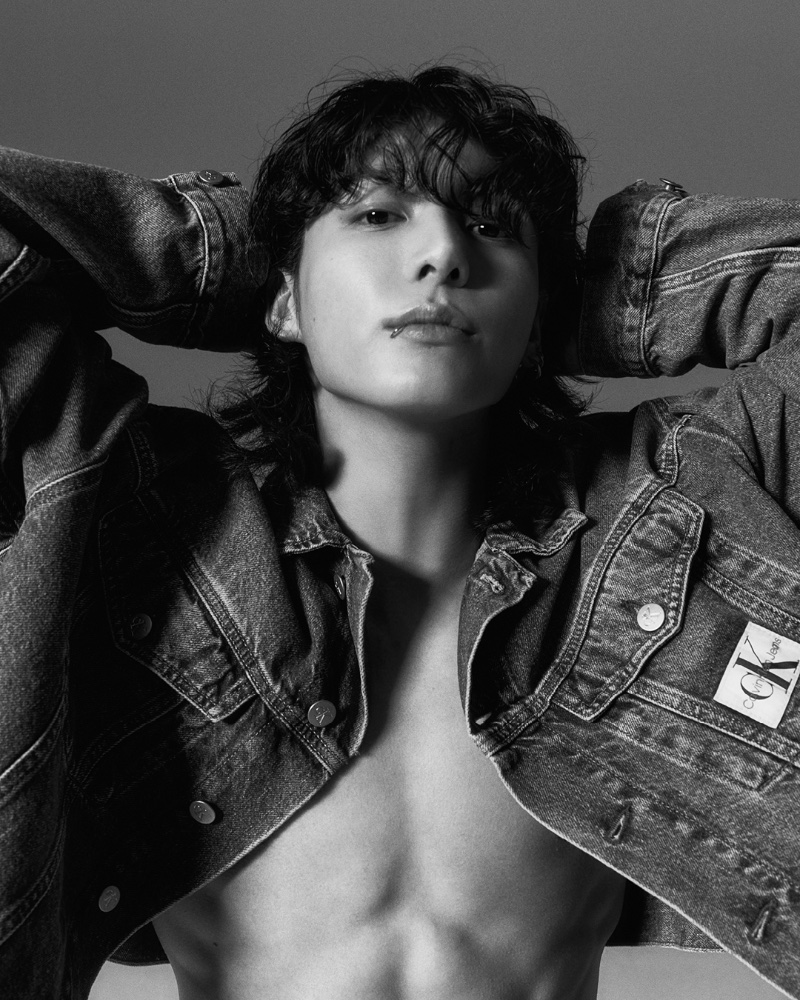 Bottomley highlighted Jung Kook's unique ability to captivate international audiences through his music and style, expressing excitement and gratitude for working with the world-renowned artist: "We're fortunate and excited to have him join the Calvin Klein team."
Jung Kook's fashion foray is not isolated within the BTS sphere. Fellow member Jimin recently dazzled the world with his fashionable pursuits, gracing the April 2023 edition of Vogue Korea with three distinct and eye-catching covers.
Behind the Scenes: Jung Kook for Calvin Klein