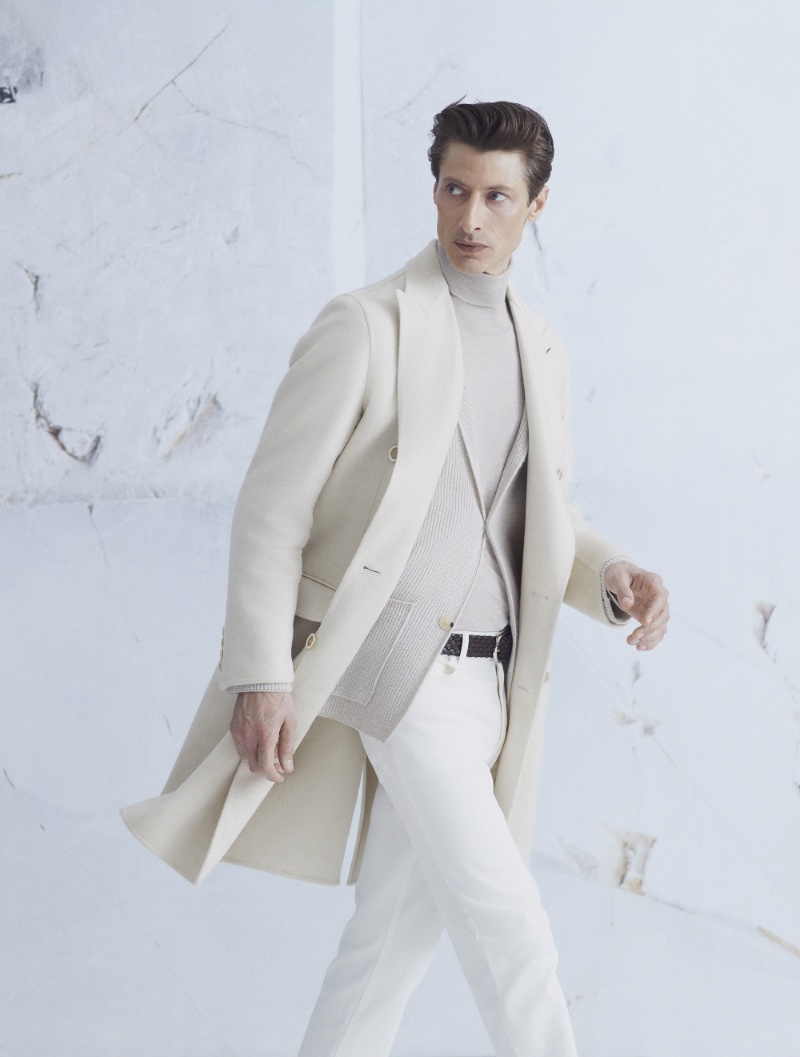 Brioni reveals its latest masterpiece—the Wintertime Capsule, meticulously crafted to mirror the frosty embrace of winter. This array of garments, curated for the modern man, navigates the winter's chill with a blend of simplicity and elegance.
Brioni Wintertime Capsule Collection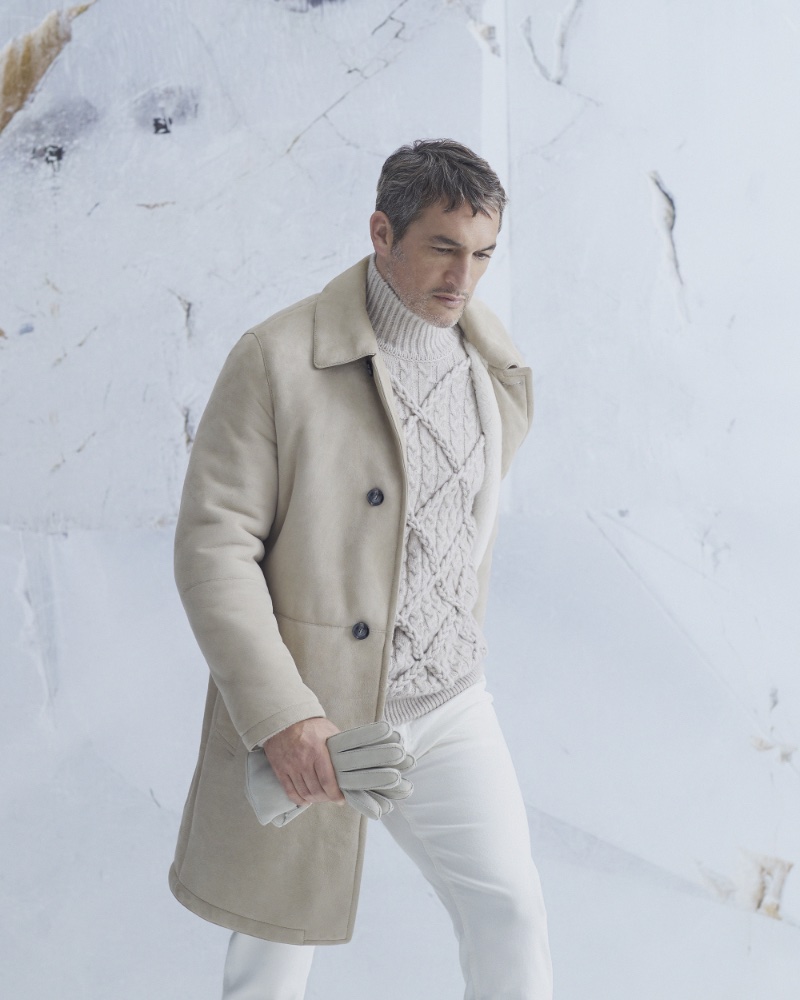 The muted hues of snow white, cream, and ivory set a serene ambiance, embodying warmth, lightness, and soothing essence. Every piece in this collection contributes to an experience—a journey through the icy landscapes with the gentle caress of soft fabrics.
Brioni seamlessly infuses functionality with aesthetics, achieving an effortless balance. Key highlights of the collection include the essential car coat adorned with plush shearling and the Yangir cashmere overcoat, the epitome of the Italian brand's timeless charm.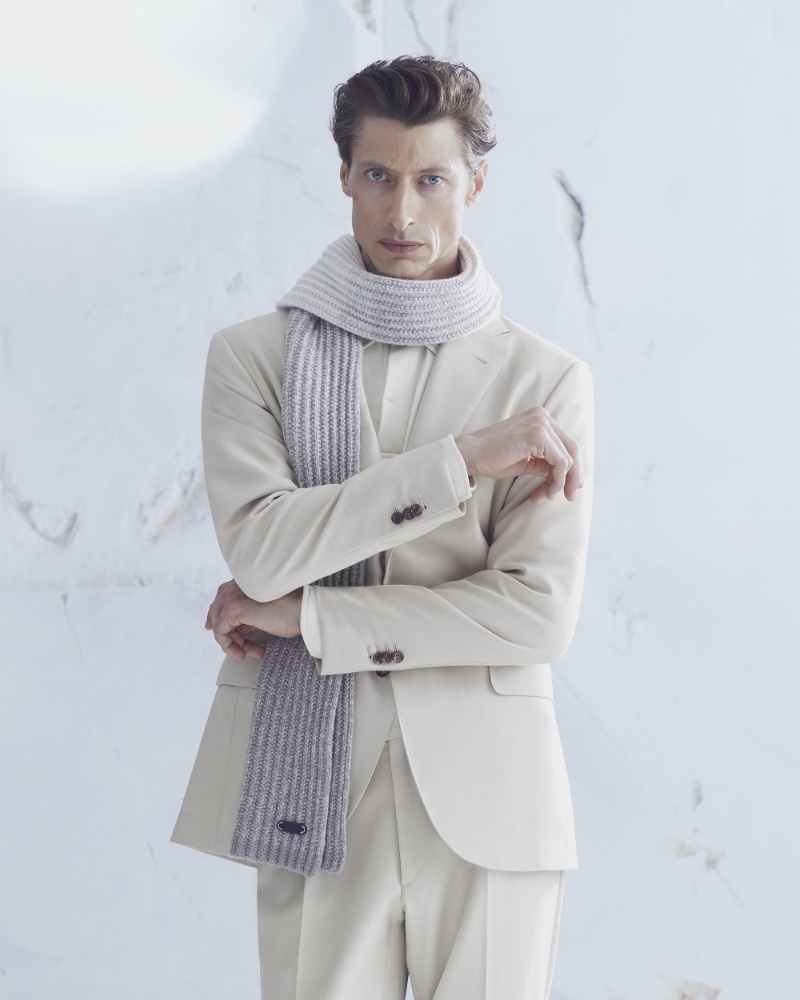 These exquisite pieces draw inspiration from Brioni's rich heritage, reimagined for today's trendsetter. For those seeking versatility, the ivory silk gabardine Plume suit stands out with its feather-light jacket and relaxed demeanor.
At the same time, the down puffer vest ensures a seamless transition from the sunlit winter afternoons to the chilly evenings. Accompanying the elegant clothing line, the Wintertime Capsule introduces a collection of accessories in deeper brown hues.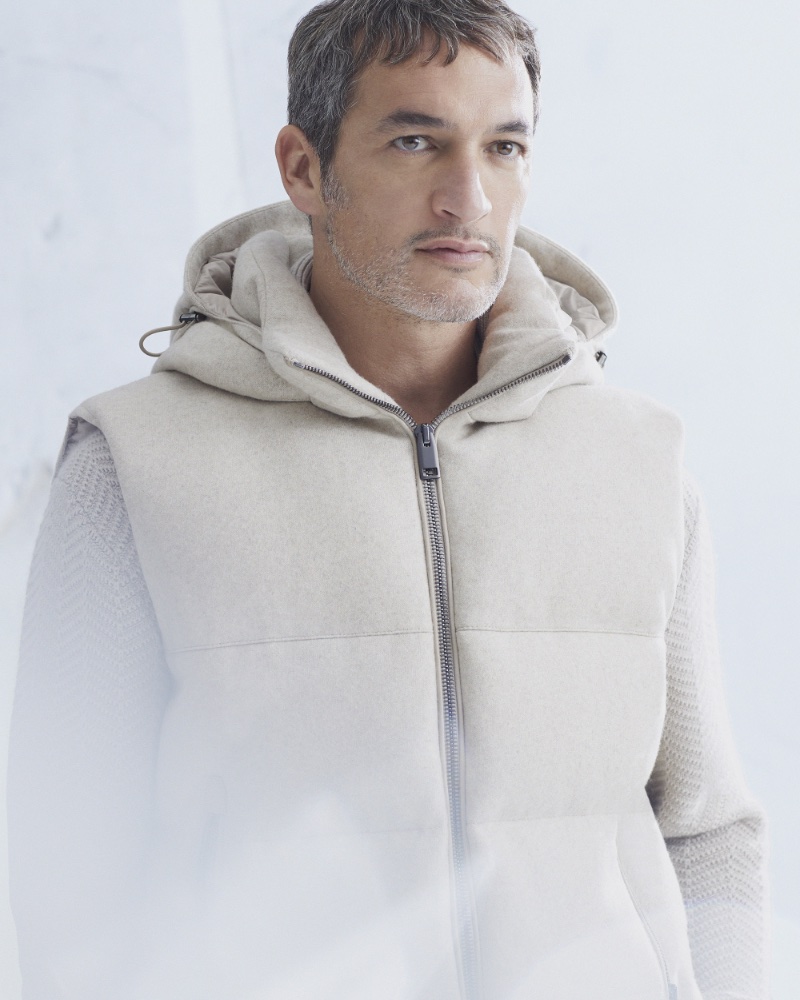 This fine touch introduces a subtle yet alluring contrast to the lighter tones of the garments. From butter-soft cashmere knits to sophisticated leisure trousers, every detail in this collection has been meticulously thought out, ensuring winter style and comfort.