For spring-summer 2024, Louis Vuitton steps into the spotlight again, revitalizing business formal attire with a compelling blend of the old and the new. This collection, a masterstroke of sophistication, rewrites the rule book of classic menswear through the lens of contemporary design.
Presented in a grand foyer brimming with old-world charm, the spring-summer 2024 lookbook, lensed by Thomas Lohr, is a testament to Louis Vuitton's enduring legacy of luxury and fashion. Here, models Valentin Caron, Rui Huila, and Habib Masovic exemplify the essence of the Louis Vuitton man—a fusion of the timeless and the cutting-edge.
The collection serves as a bridge, connecting the refined sophistication of the original generation with the bold audacity of the latest. Single-breasted suits mingle with solid and patterned shirts, presenting a fresh take on age-old styles. Each piece, a modern rendition of time-honored designs, is paired with select accessories.
Louis Vuitton Spring/Summer 2024 Formal Collection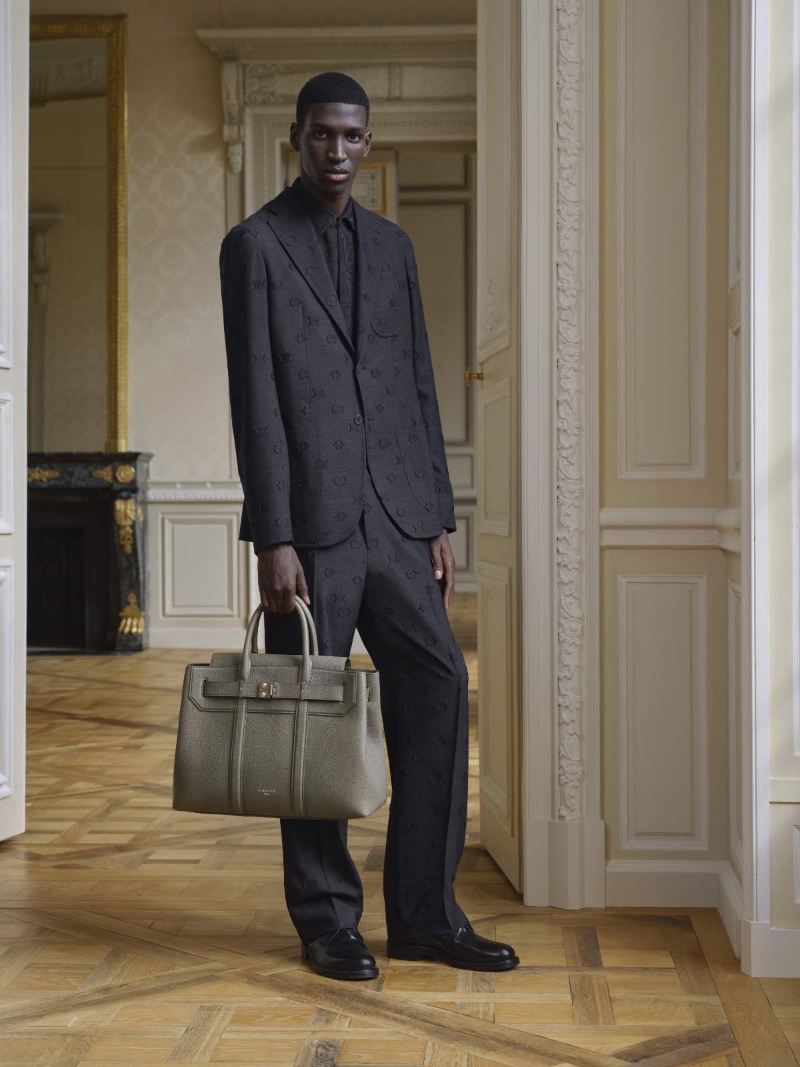 Standouts include current iterations of Keepall Damier Graphite, Taiga, and Lockit Millesime bags, adding another dimension to the visual narrative. The evening wear marries timeless elegance with modern sensibilities, highlighted by Starry Night tuxedos, a monochromatic jacquard Thistles motif, and the ornate Monogram Eclipse.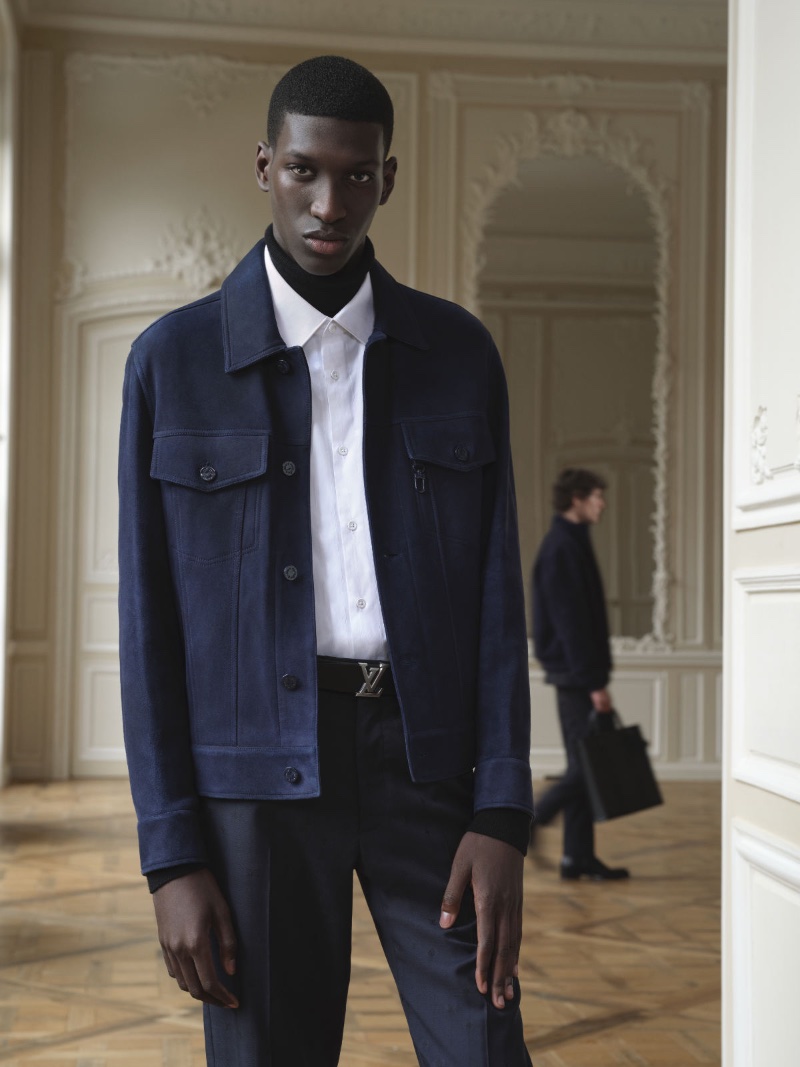 In contrast, the casual wear line introduces fresh reinterpretations of Maison classics, matched with bag options like the Taurillon or Eclipse flat bags, the LV Aerogram backpack, and the new Georges Tote in luxurious, grained leather.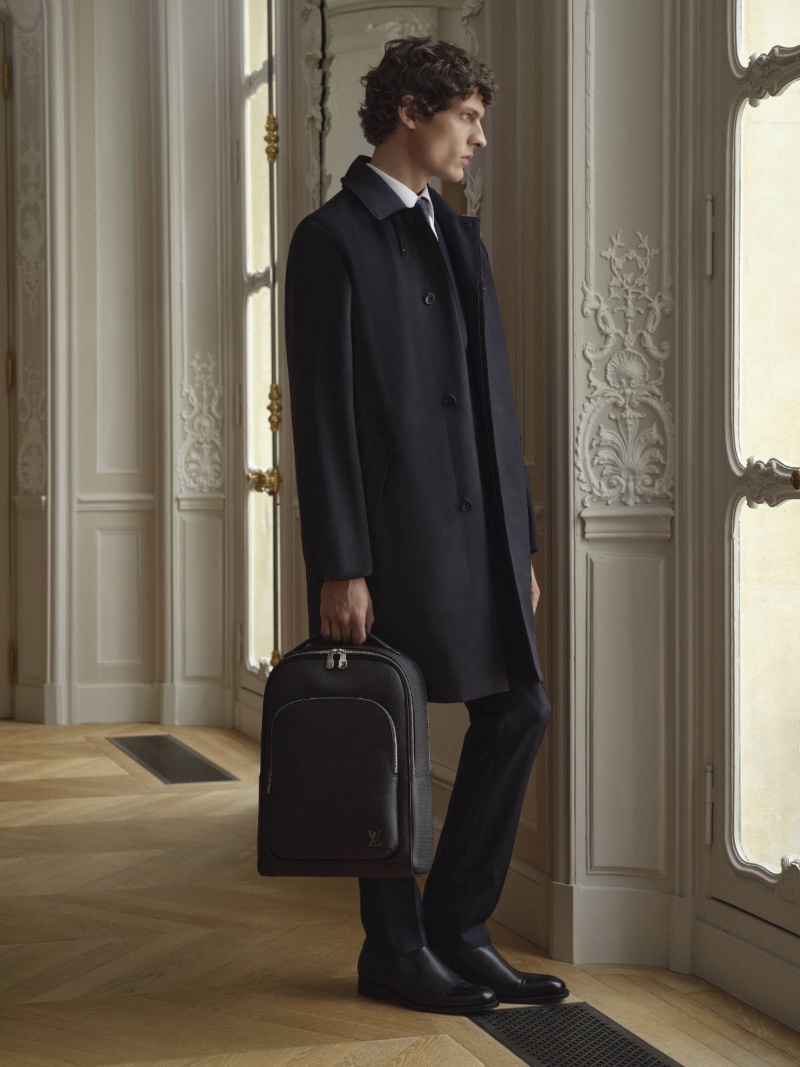 Louis Vuitton's spring-summer 2024 collection thus charts a path forward, honoring the timeless elegance of its original generation while embracing the daring spirit of the latest—the ultimate tribute to the man who appreciates the past but lives firmly in the present.