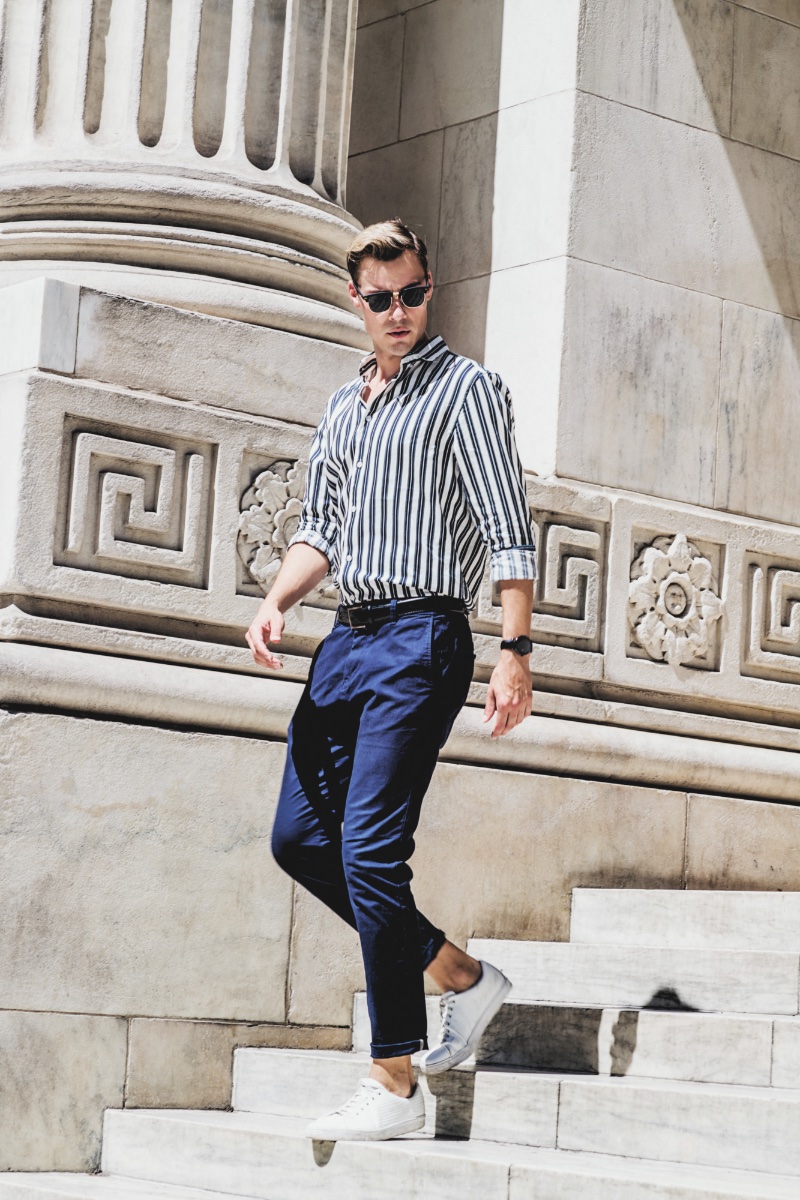 When it comes to dressing casually, achieving an effortlessly stylish look can be more challenging. Dressing too casually can make you appear scruffy and like no effort has been put into your appearance. To help you strike the perfect balance, we have developed an array of casual outfits for men that will keep you looking sharp no matter the occasion.
Blazer & Jeans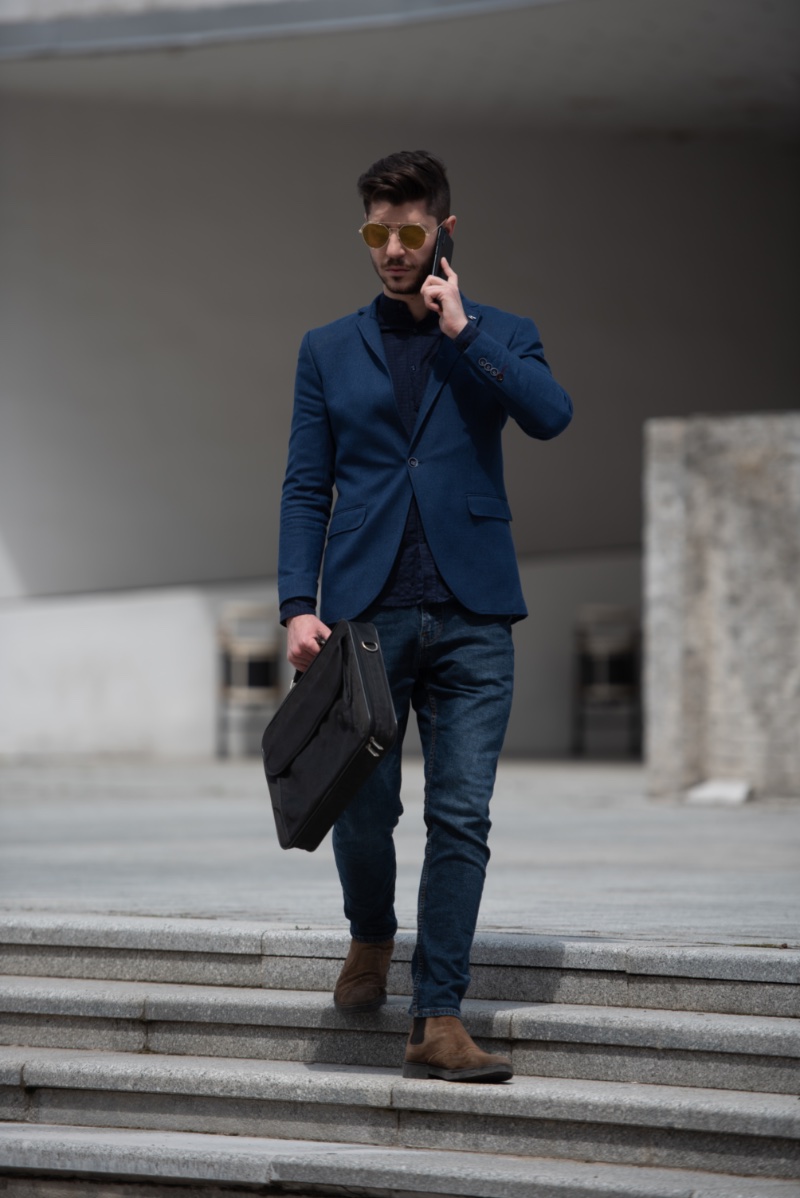 For corporate office employees, dressing sleek is the norm. But even on Casual Fridays, it's best not to wear sweatpants to the office. Enter the smart casual blend of a blazer and jeans. These two articles may seem like opposites, but that's the key to creating casual outfits for men. At least one thing should be taken from the smart category.
For this outfit, the colors don't have to match. Instead, make a statement by opting for a colored or patterned sport coat. Consider fabrics such as tweed or wool for winter and linen in summer for a relaxed look. Alternatively, play it safe with a block color and add it with the shirt or turtleneck, depending on the time of year.
Avoid distressed or loose-fitted jeans. This look works best with a dark wash, straight or slim-fit jeans. A good rule of thumb is to ensure the jeans are always darker than the top half of the outfit for a balanced look.
Complete the outfit with your choice of footwear. While the woman in your life may pair her blazer and jeans outfit with French shoes Lancel, you should choose chukka boots or smart loafers. This outfit will take you from a relaxed office day to a date in a trendy restaurant. You'll feel business-like yet comfortable and effortlessly stylish.
Turtleneck & Chinos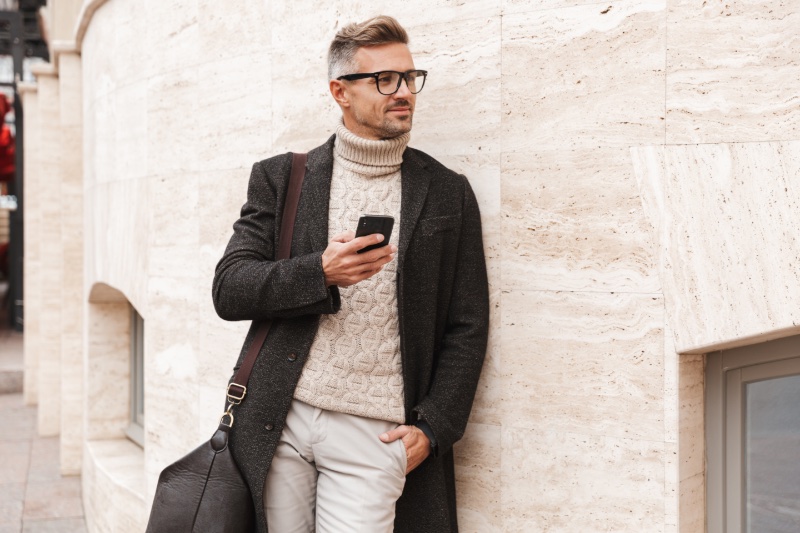 The versatility of a great piece of knitwear cannot be underestimated. While a crewneck sweater is a popular option, every man should own a turtleneck as they are infinitely more stylish and warmer. Invest in a high-quality turtleneck in a neutral color; cheaper alternatives will only bobble and age poorly.
Stand out from the crowd of guys already wearing denim jeans and instead pair your knitwear with a smart pair of chinos or wool trousers. Finish the outfit with white sneakers and throw on a casual jacket. You will look fashionable in this outfit, perfect for any occasion, from meeting friends to family get-togethers.
Sweatshirt & Bomber Jacket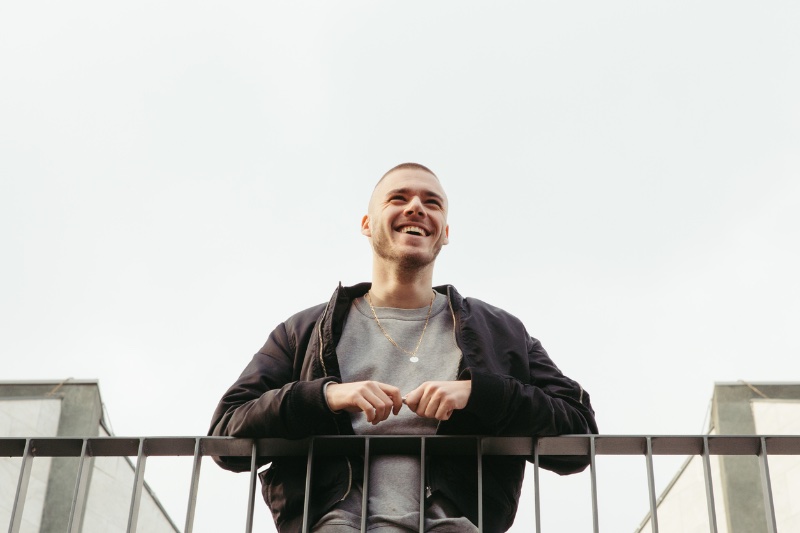 This outfit is simple. The most important thing about this look is that all clothing items should be well-fitted to avoid looking sloppy. Leave the baggy, logo sweatshirts for lounging around the house.
Begin with a sweatshirt in a neutral tone, and pair it with denim and a bomber jacket. Add a sporty pair of sneakers and sunglasses to complete the casual outfit. Bomber jackets can come and go as a trend and can be considered a youthful option. A suede jacket in a classic trucker style could be an option for a more mature style.
The simplicity of a light grey sweatshirt teamed with a pair of light wash jeans and wool bomber jacket or a black sweatshirt, black jeans, and tan jacket will have you looking effortlessly cool. This will be your go-to outfit for any casual occasion, from a midweek football game to grabbing a coffee and running errands on the weekend.
Flannel Shirt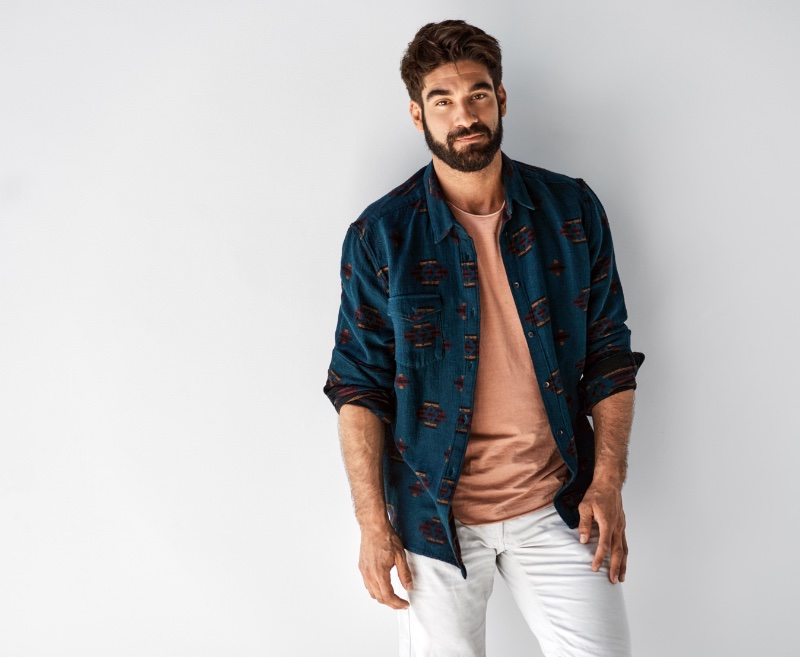 Another staple in many men's wardrobes is the flannel shirt. It is a hugely versatile piece of clothing that can be worn in most seasons because it can be worn as a shirt or a jacket. You can have fun with this look and choose from various colors but select a color that easily matches other items in your wardrobe.
This adds to its versatility and the number of things you can mix and match to create different outfits. In spring and summer, a flannel shirt can be worn as a light jacket over a simple t-shirt with chinos or denim. Switch the t-shirt for the staple knitted black turtleneck, jeans, and black lace-up boots in autumn and winter.
Add a gilet or a parka coat for an added layer of warmth. This casual outfit is effortless and will easily see you through an afternoon with the children or a walk in the park.
Final Words
Dressing casually doesn't have to mean sacrificing style. You can easily create stylish casual outfits by incorporating at least one item from the smart category and choosing well-fitted pieces. With these outfit ideas, you'll be ready for any occasion, from a casual lunch with friends to a weekend getaway. So, experiment with these looks and find what works best for you!