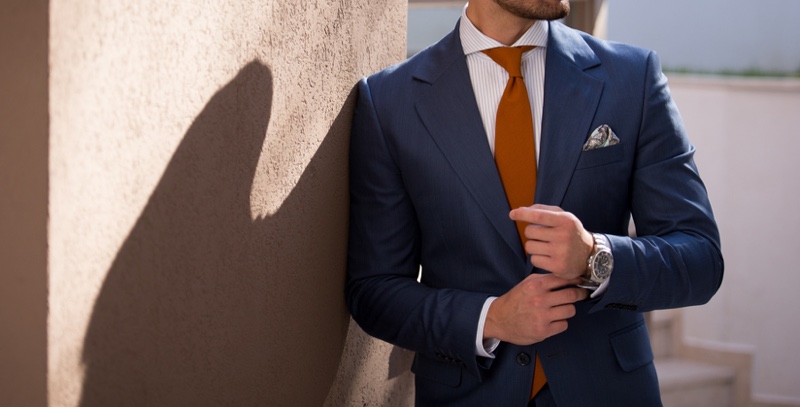 Whether you live for pocket squares or you are an occasional dabbler in men's fashion, you want to navigate this type of accessory carefully. Take it for granted, and you could so easily find yourself the subject of a joke among your fashion-conscious peers.
Stylish Alpha believes that with proper guidance on the etiquette surrounding the pocket square, you should be able to pull off wearing one quite well. Today, we will guide you through the whats and hows of the pocket square, including how to wear it properly and what the correct size of the accessory is.
What Size Pocket Square Should You Wear?
How fashionably sound a pocket square is depends on two things: its fold and its style. These elements also happen to be dependent on one factor: pocket square size.
The general rule for pocket squares made of silk is to never go for anything smaller than 16 inches, as this could cause the square to slip inside the pocket easily. You will then have to retrieve it every now and then, successfully ruining its intended effect.
Generally, it is important to steer clear of pocket squares less than 16 inches because this is also an indication of low-quality manufacturing. You want to invest in an accessory that is anywhere between 16 and 18 inches to ensure a good fit. Using this rule of thumb for fabrics other than silk can also lead to good results.
Nevertheless, there is one exception to this rule. If your pocket square is made out of heavy fabric, anything bigger than 12 inches probably isn't going to fit in the pocket.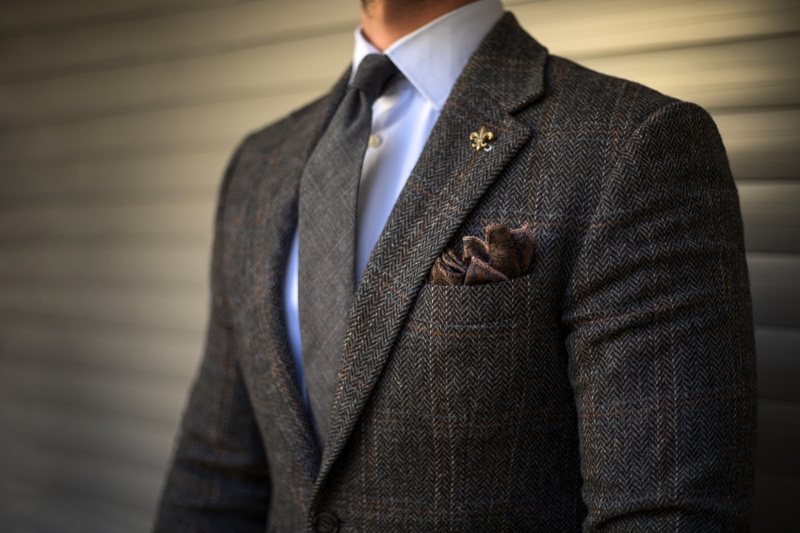 When Should You Wear a Pocket Square?
The pocket square was originally worn for more formal engagements, such as dinner parties, black-tie events, and other sophisticated social gatherings. The classic pocket square was worn for worldly occasions, which remains mostly the same today. Nonetheless, even in the realm of formality, there still remains some leeway for experimentation in terms of going beyond the standard rule of using only a white pocket square.
We might also ask ourselves, when shouldn't we wear pocket squares? Well, there doesn't ever have to be a time that you shouldn't. After all, when you develop an affinity for these accessories, you will find that you can wear them anytime you leave the house, just like you would a pair of shoes.
Degrees of Shade
What's the deal with degrees of shade that everyone seems to be talking about when it comes to pocket squares? This has to do with whether you want to go for the traditional or modern look.
Going for the former calls for a pocket square one or two shades lighter than what you would have gone for had you chosen the modern look. The conservative style also requires a flat fold and a design that slightly contrasts the square's color.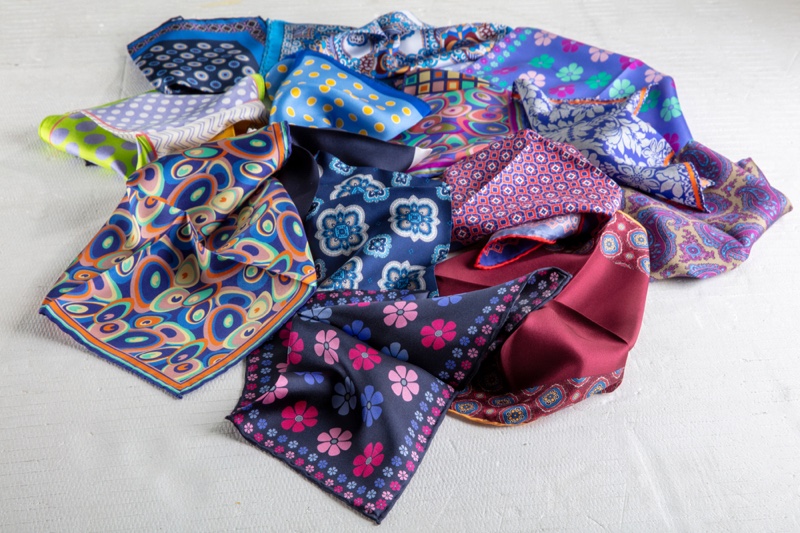 Matching With a Suit
A pocket square also has to go well with the suit. For instance, a black or grey suit should match perfectly with any pocket square with a tonal monochrome shade. On the other hand, a red square paired with a crisp navy-blue suit should create the perfect summertime combination. If you want to add that "couldn't care less" look that's popular in formal wear these days, a puff fold for a square should be a good choice.
However, the pocket square's resurgence in modern times has added a steady mix of sartorial elements into what was supposedly a strictly classic look. Despite these additions, the trends have only elevated the accessory further up the fashion ladder.
The Ideal Square for Formal Occasions
These days, formal occasions normally call for squares of the white-silk variety. You can pair these up with a bit of color variation or layers of texture to create a classic and modern look combined.
Why this works is because you are able to pay homage to that classic square look of an all-white base while also integrating the variation that's popular in the modern look. Top this all off by opting for the angled-peak or puff fold instead of the flat one, and you are well on your way to winning the room.
The Conservative Square
Of course, the reason the pocket square is a classic is that, even to this day, you can still wear it and keep things conservative. To each his own, right? If your grandpa's classic look is the one you are going for, pick a square that's predominantly white with a light pattern. Use the flat fold on this combination, and you're golden.
The Square for All Occasions
Pocket squares have become known for their fashion versatility more than anything else. Just make sure you have one that is between 16 and 18 inches in size, and you can be certain it will fit perfectly. The only exception to this would be if your square were made of a heavier fabric. In this case, you should go for one no larger than 12 inches to have the desired fit.