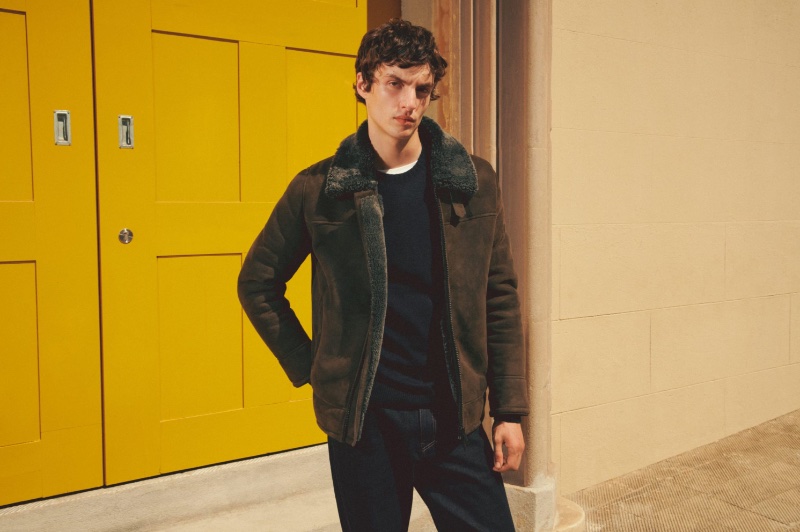 As the city breathes in the crisp air of transition, Massimo Dutti presents its fall-winter 2023 menswear under the banner "Individually Driven." The featured wardrobe emerges on the vibrant city streets, promising versatility and purpose in each sartorial piece.
Massimo Dutti Fall/Winter 2023: Individually Driven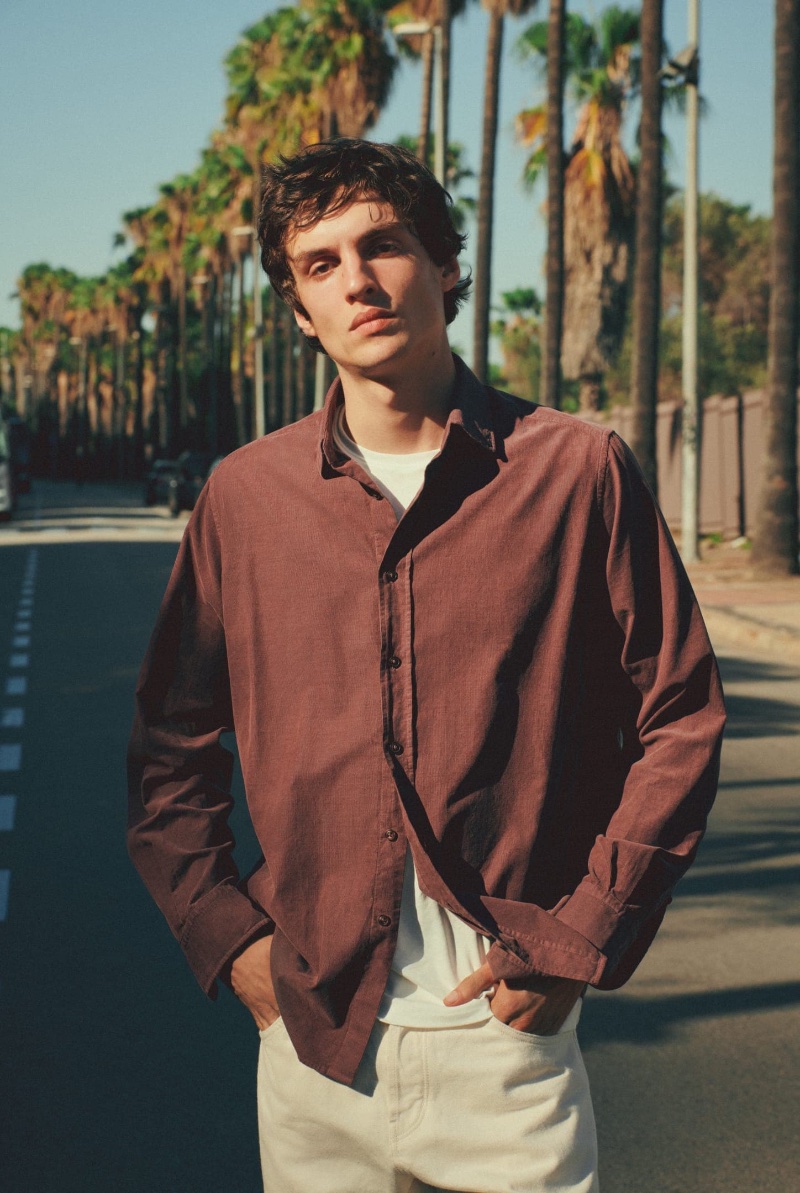 Model Lucas El Bali, the face of the outing, effortlessly personifies the season's attitude under the discerning eye of photographer Quentin De Briey. His poised presence against the urban backdrop is a canvas for Massimo Dutti's latest offerings.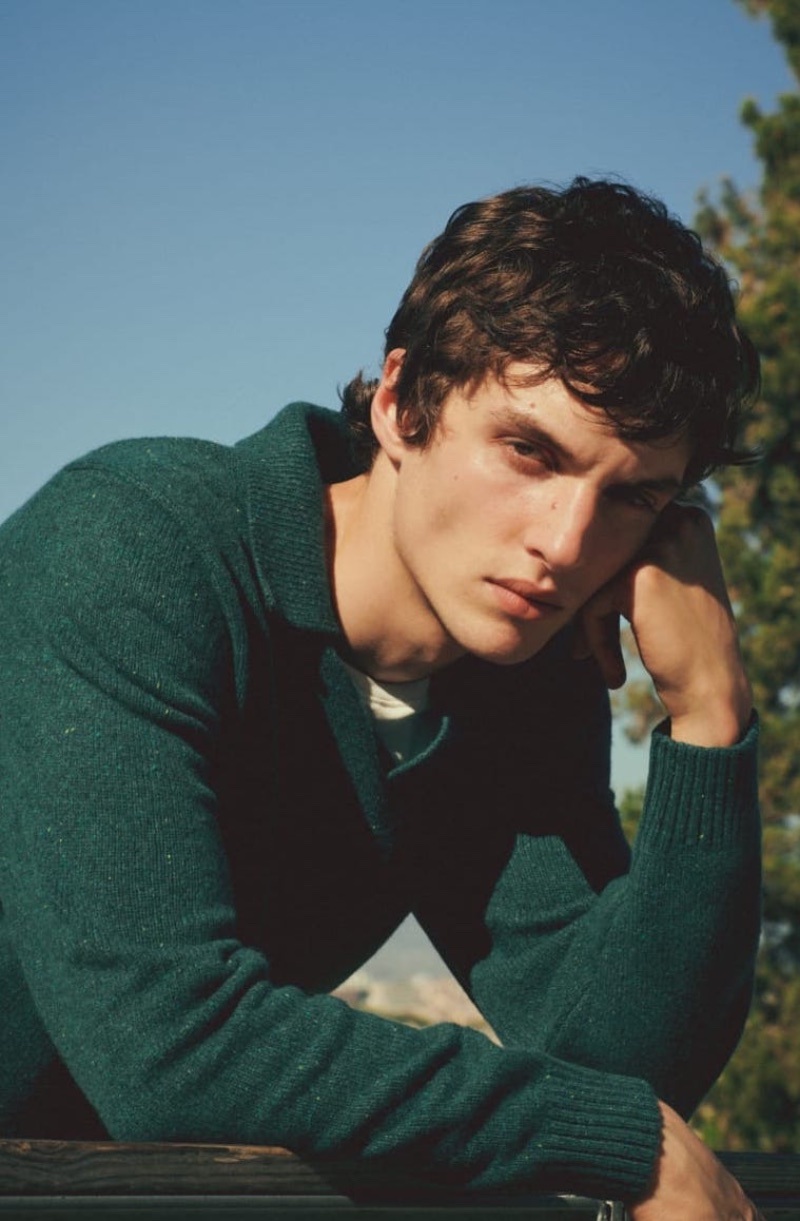 Massimo Dutti nods to the natural world this season with a color palette steeped in autumnal hues. The standout shade of green creates a visual thread that weaves through the ensembles, a nod to where the natural landscape meets urban architecture.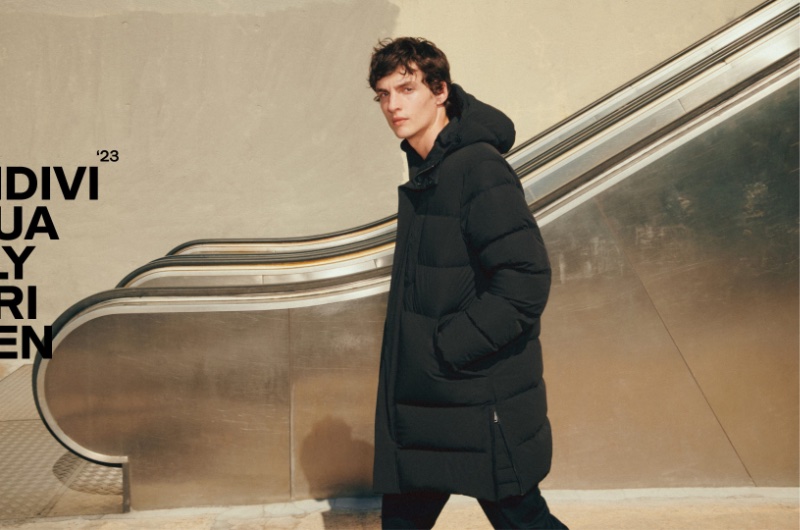 For the modern man facing the brisk season, outerwear takes precedence. The puffer jacket is reimagined as a hero piece in the selection. It is the quintessential companion for the man who is constantly on the move, seeking warmth without compromising style.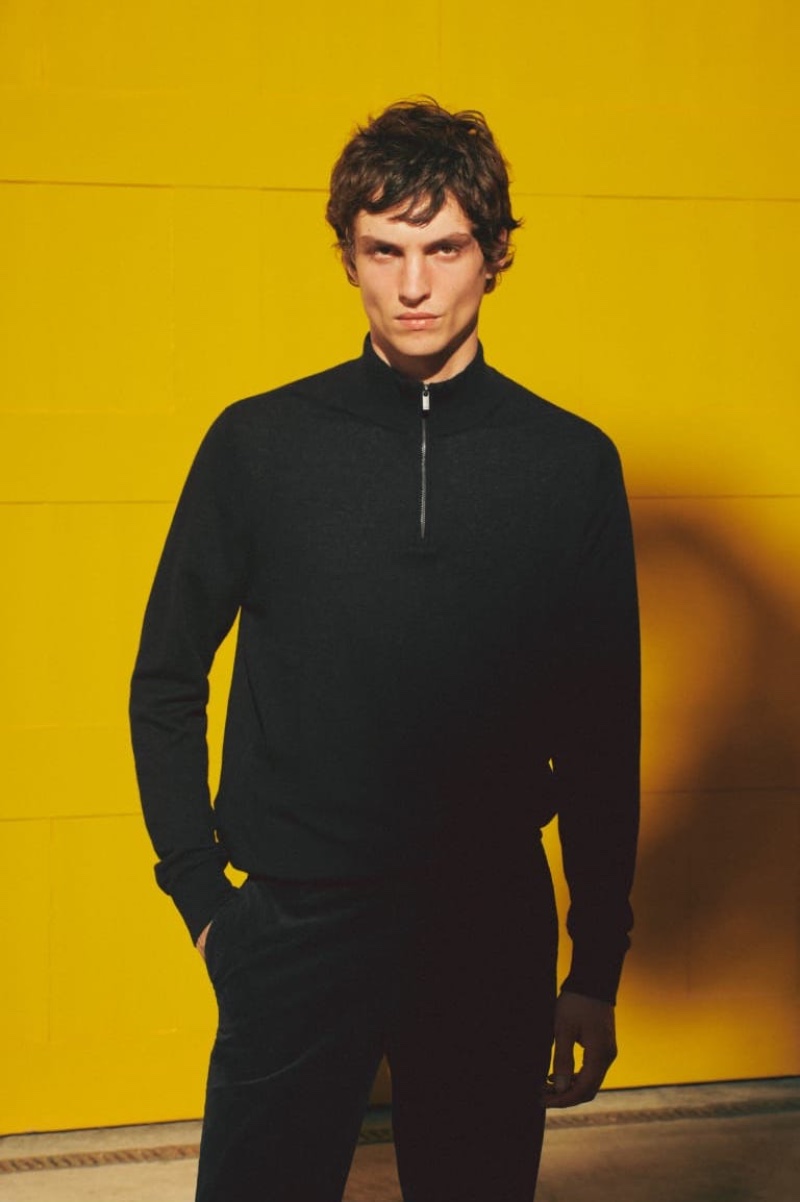 Monochromatic looks cut a striking figure among the outfits, with all-black ensembles capturing the essence of minimalist sophistication. The 3/4 pullover emerges as a staple, its simplicity serving as a cornerstone of the season's commitment to monochromatic elegance.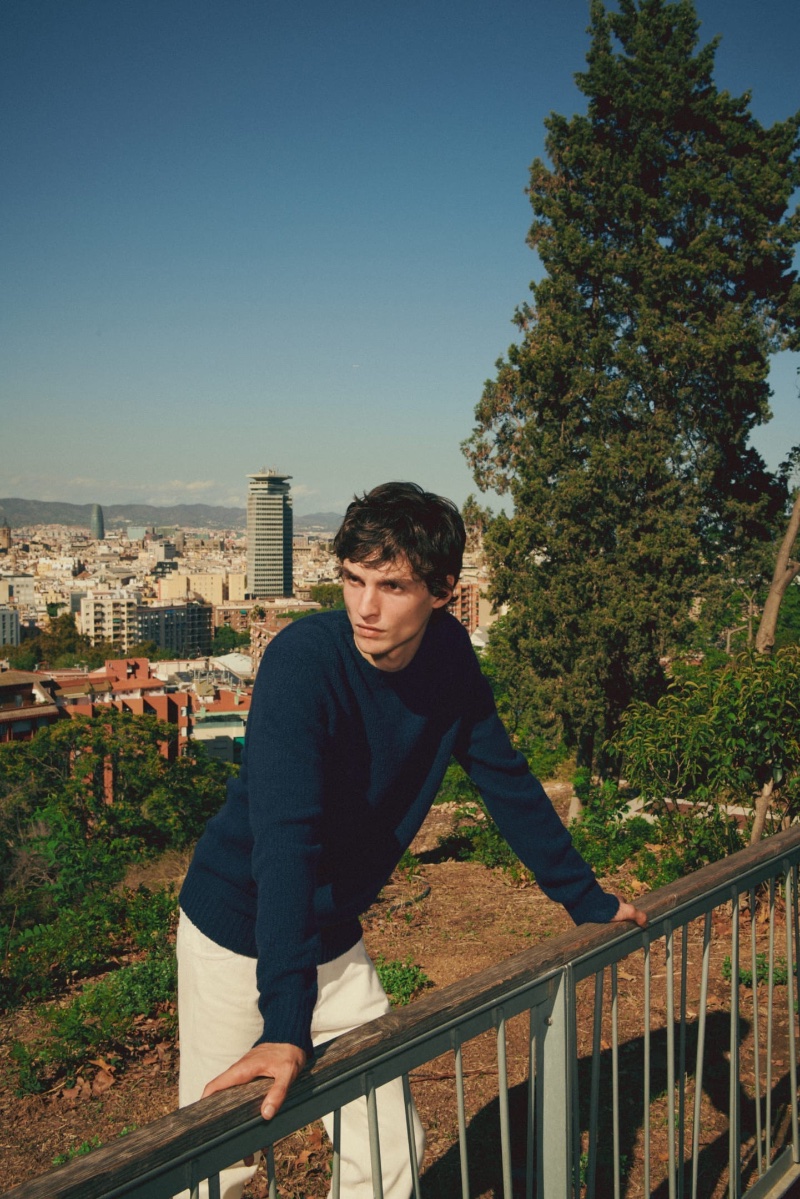 Navy and grey hues also make a decisive entry, elevating casual dressing. The integration of these shades exhibits a masterful blend of comfort and formality, perfect for the city dweller's diverse itinerary. Outerwear, knitwear, and more receive a touch of sartorial ingenuity, marrying functionality with refined aesthetics.