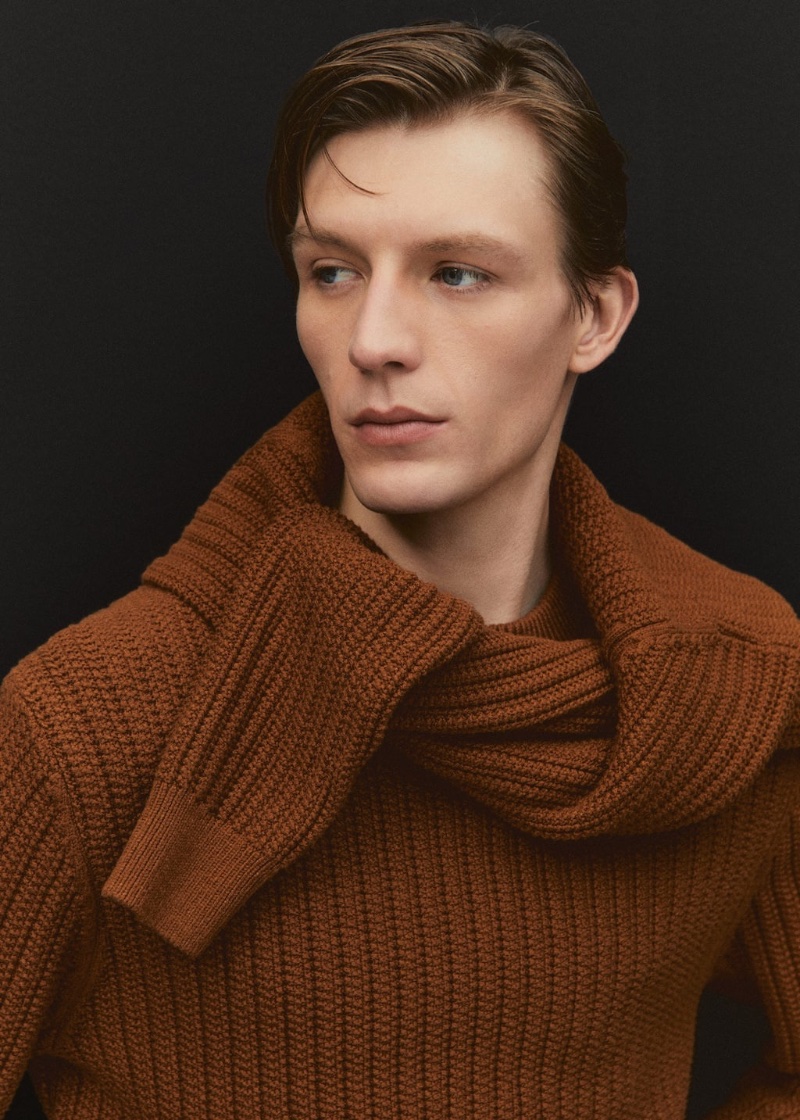 Mango evokes the feel of the season with its fall-winter 2023 arrivals for men. As usual, the fashion brand masters a seamless blend of timeless design and modern sensibility. The collection is a sartorial ode to the transitional period, where the crisp air whispers of change, and fashion becomes a vessel to express this metamorphosis.
Mango Fall/Winter 2023 Menswear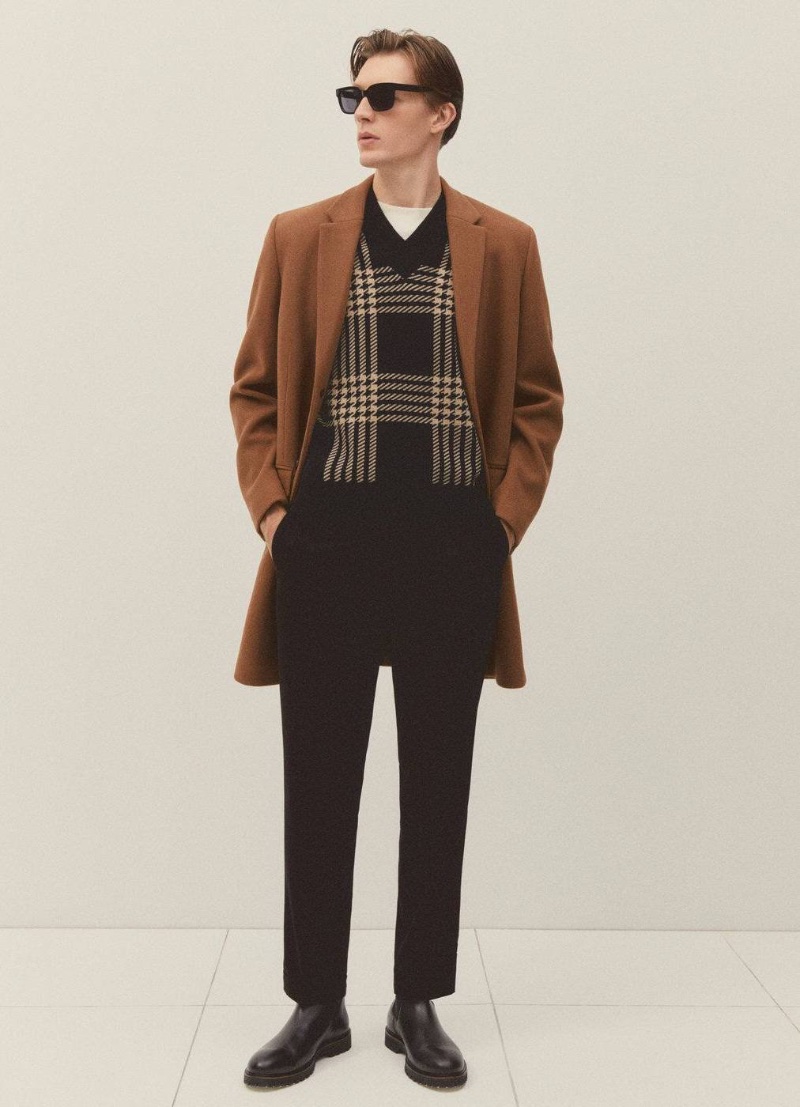 Model Finnlay Davis is Mango's leading man for the occasion as he dons irresistible pieces. The curated selection features a sophisticated array of garments, including the long recycled wool coat and the chunky-knit sweater, which embody the tactile and visual warmth necessary for the cooler months ahead.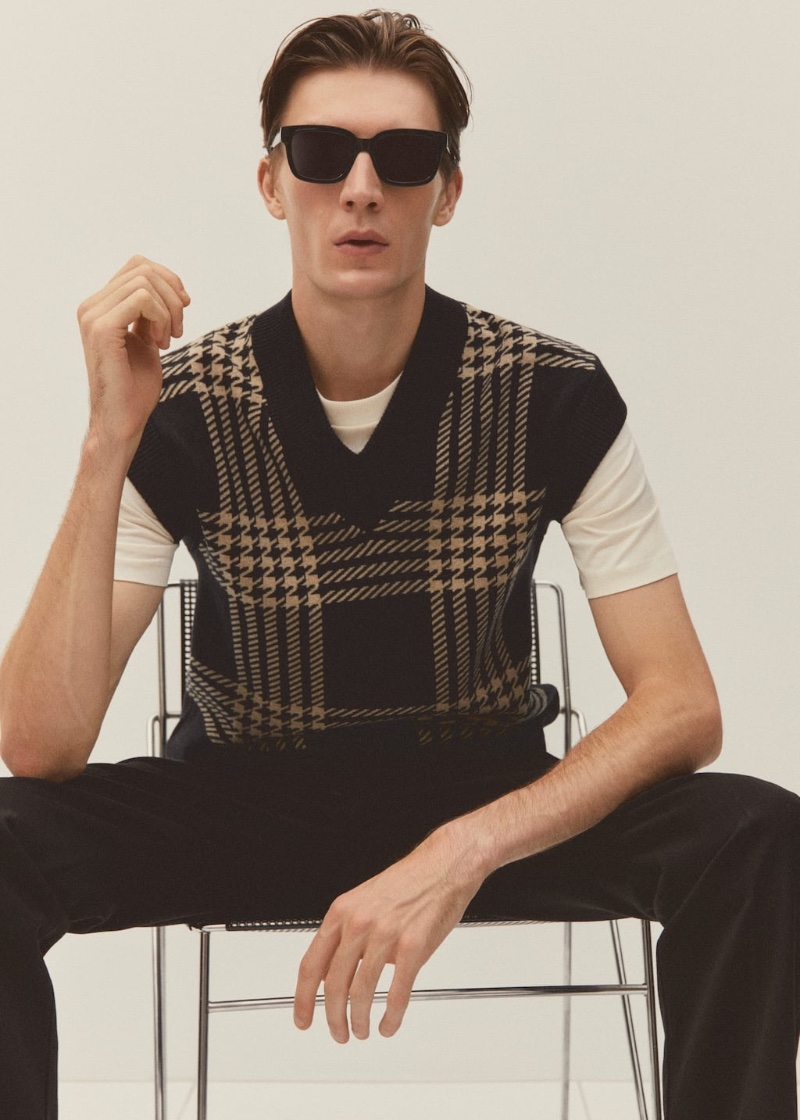 With an emphasis on versatile layering, Mango's collection exhibits a masterful approach. Pieces such as the fine-knit houndstooth-print sweater vest introduce a subtle interplay of texture and pattern that can elevate any ensemble.
These carefully designed items act as a canvas for personal expression, allowing for seamless transitions from an office setting to an evening gathering.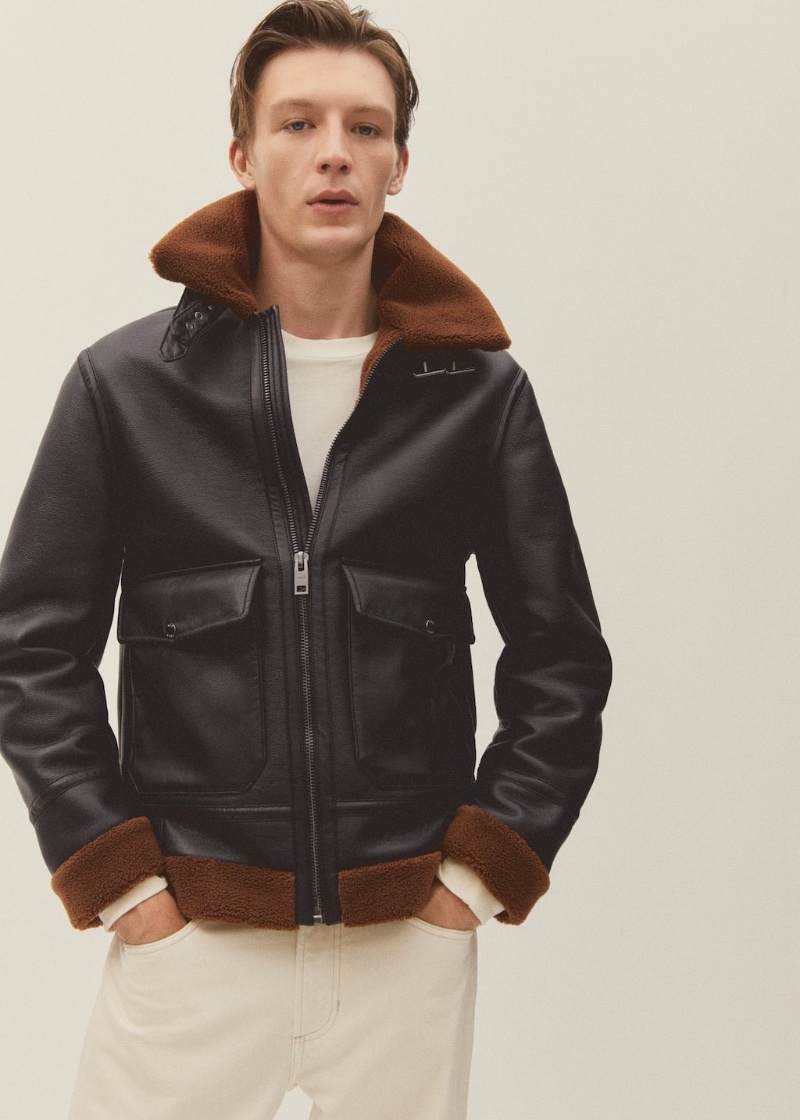 Meanwhile, the luxurious touch of leather jackets and the precision of suit pants speak to the collection's dedication to polished aesthetics while nodding to urban practicality.
The collection resonates with the conscious consumer, with highlights like the handmade recycled wool double-breasted coat showcasing Mango's commitment to sustainability without compromising elegance.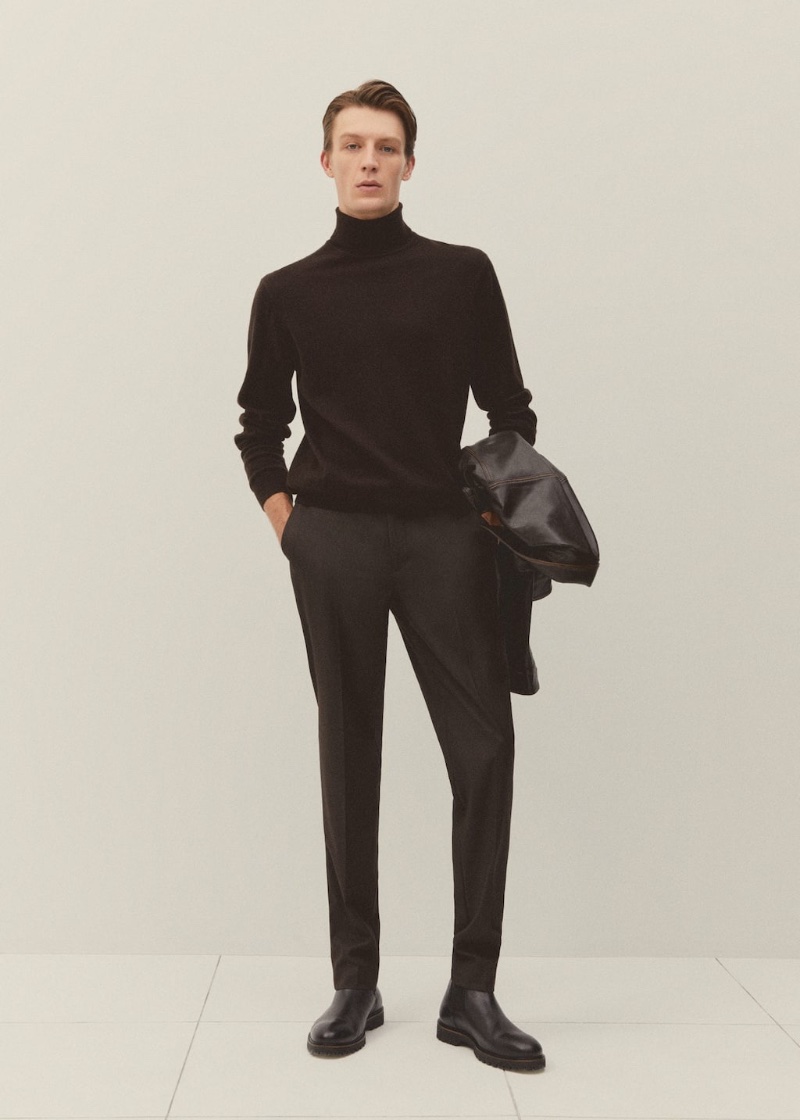 Footwear is not an afterthought, as evidenced by the Chelsea leather ankle boots with a track sole, grounding the collection with a bold yet understated statement.
As the season unfolds, it invites us to wrap ourselves in its richness, draped in garments that reflect our style and collective shift towards a more thoughtful approach to fashion.