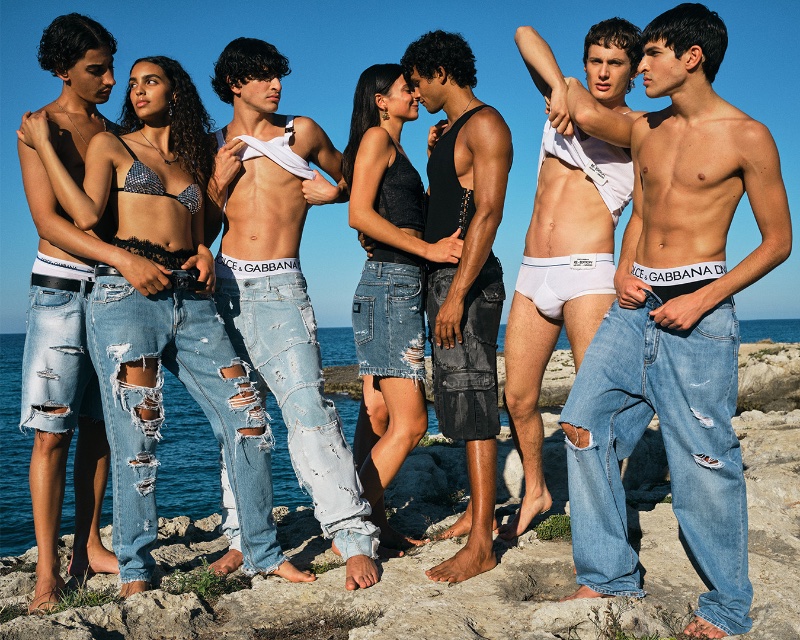 Dolce & Gabbana transports us to the picturesque coastal town of Monopoli in Puglia, Italy, to unveil its spring-summer 2023 Re-Edition underwear campaign. Imbued with the Mediterranean's warm, sun-soaked air, Monopoli comes alive as salty sea breezes mingle with the enticing aromas of fresh seafood prepared at nearby eateries.
Dolce & Gabbana Re-Edition Spring/Summer 2023 Underwear Campaign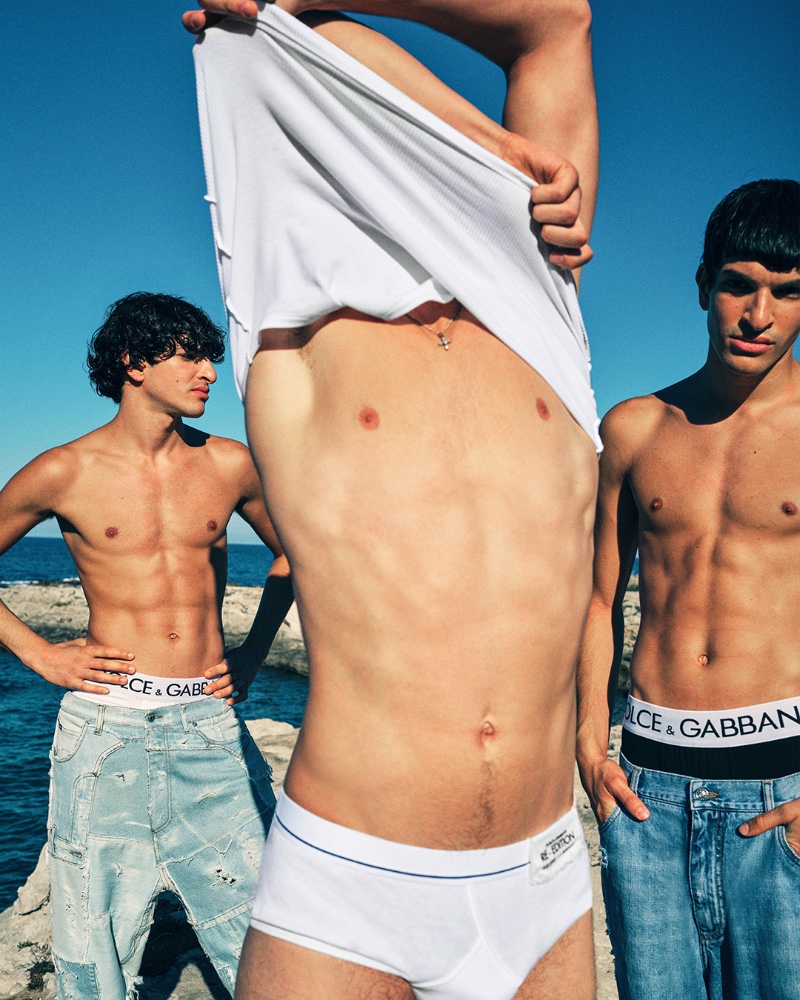 Carmelo Plumari captures the essence of this idyllic setting through his photographic lens, while Vanessa Bolognini styles Dolce & Gabbana's laid-back ensembles. The campaign showcases the Dolce & Gabbana Re-Edition underwear collection, punctuated by relaxed fits and adorned with artfully ripped and distressed denim jeans.
As the sun dips below the horizon, Attilio Cusani seizes the moment to create a captivating video set to the rhythmic beat of Tienaté by Nu Genea. This unveiling comes on the heels of Dolce & Gabbana's earlier release of its Re-Edition ready-to-wear collection, a revival of the brand's iconic and beloved classics from seasons past.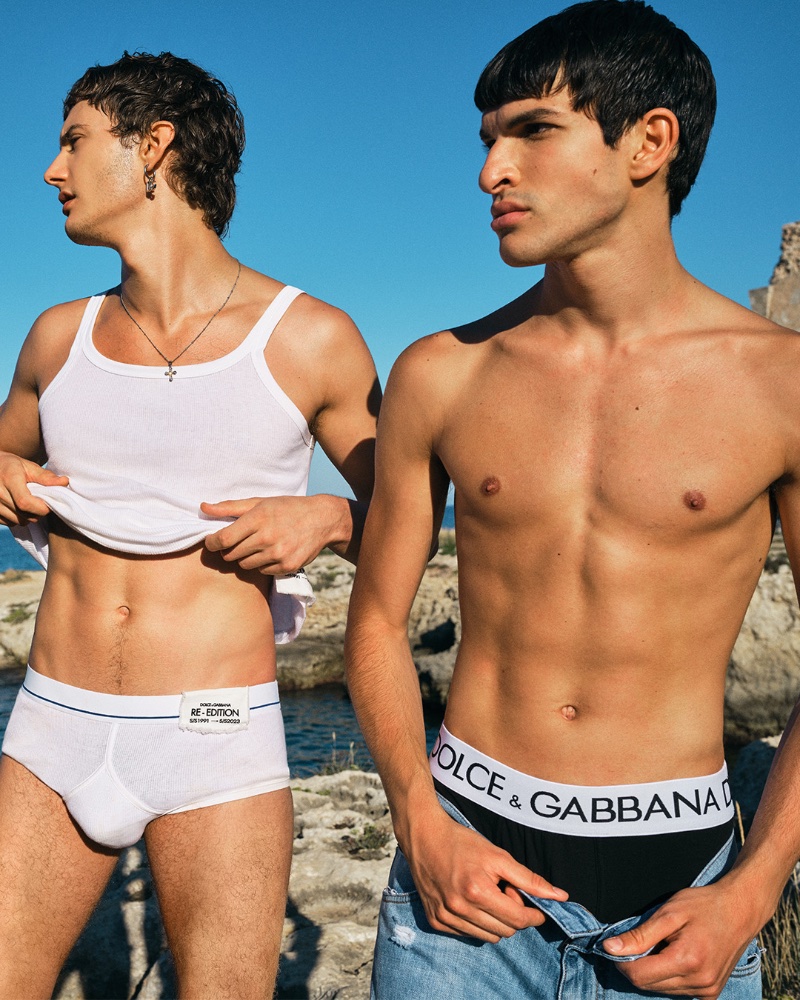 In the spring-summer 2023 Re-Edition underwear campaign, Dolce & Gabbana celebrates the interplay between the allure of Italian coastal living and the sophisticated charm of their enduring designs. The result is a stunning display of fashion that invites us all to savor the essence of la dolce vita.