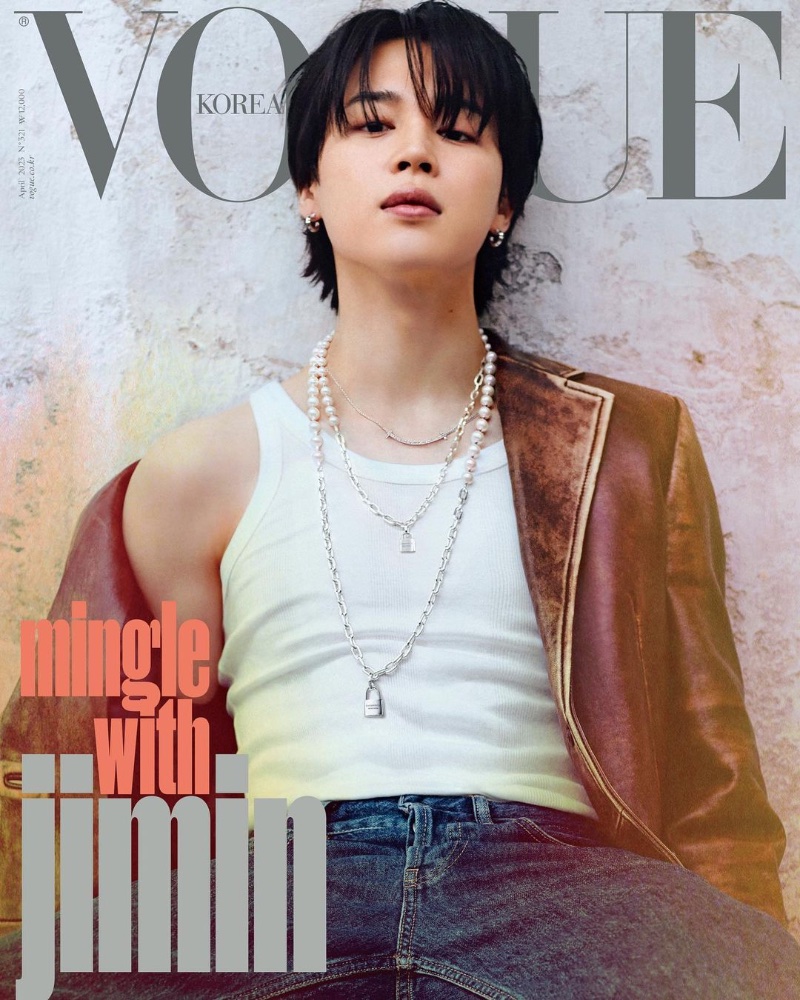 Gracing the pages of Vogue Korea's April 2023 issue, South Korean singer Jimin, a prominent member of the famous boyband BTS, seizes not one but three covers for this special edition. As a house ambassador for Tiffany & Co., the 27-year-old star effortlessly showcases the brand's jewelry in this noteworthy feature. Photographer Hyea W. Kang captures Jimin's striking portraits amidst a minimalist backdrop for the covers.
Jimin Vogue Korea Covers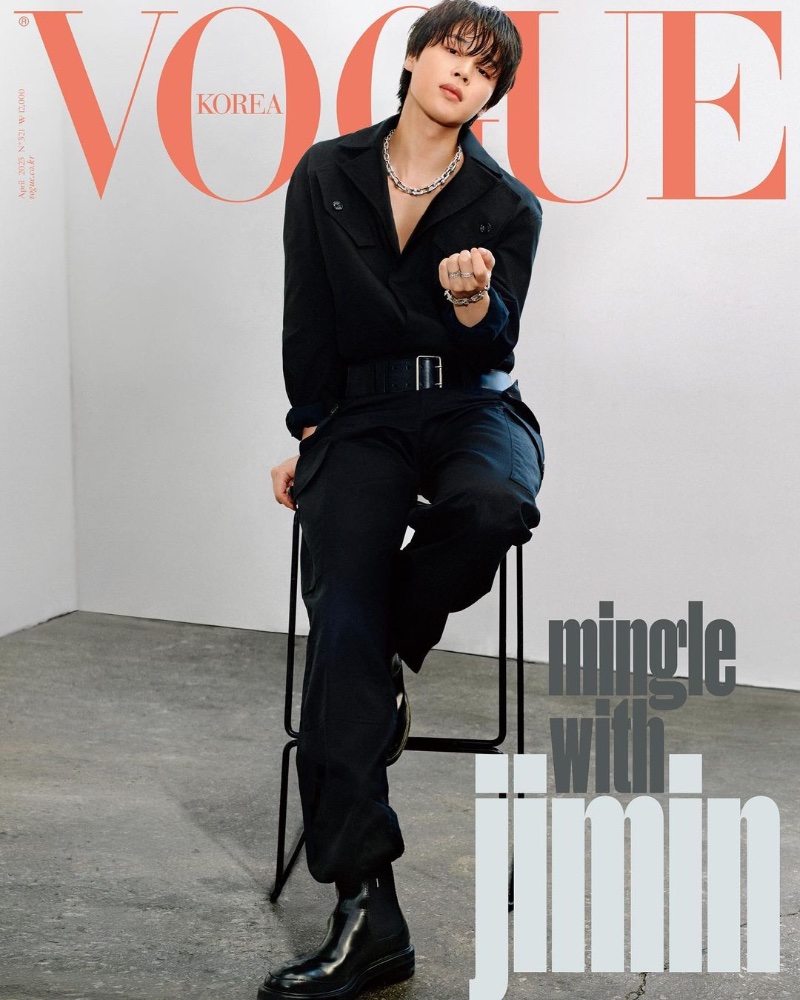 Fashion editor Dahye Kim and stylist Youngjin Kim join creative forces to curate the sophisticated wardrobe for Jimin's Vogue Korea photoshoot. Exuding elegance, Jimin enchants in a plethora of designer ensembles. The Set Me Free artist mesmerizes in a sleek black Alexander McQueen outfit, donning a jacket as a shirt paired with belted trousers and ankle boots. Jimin accessorizes with Tiffany & Co. Hardwear links to complete the look.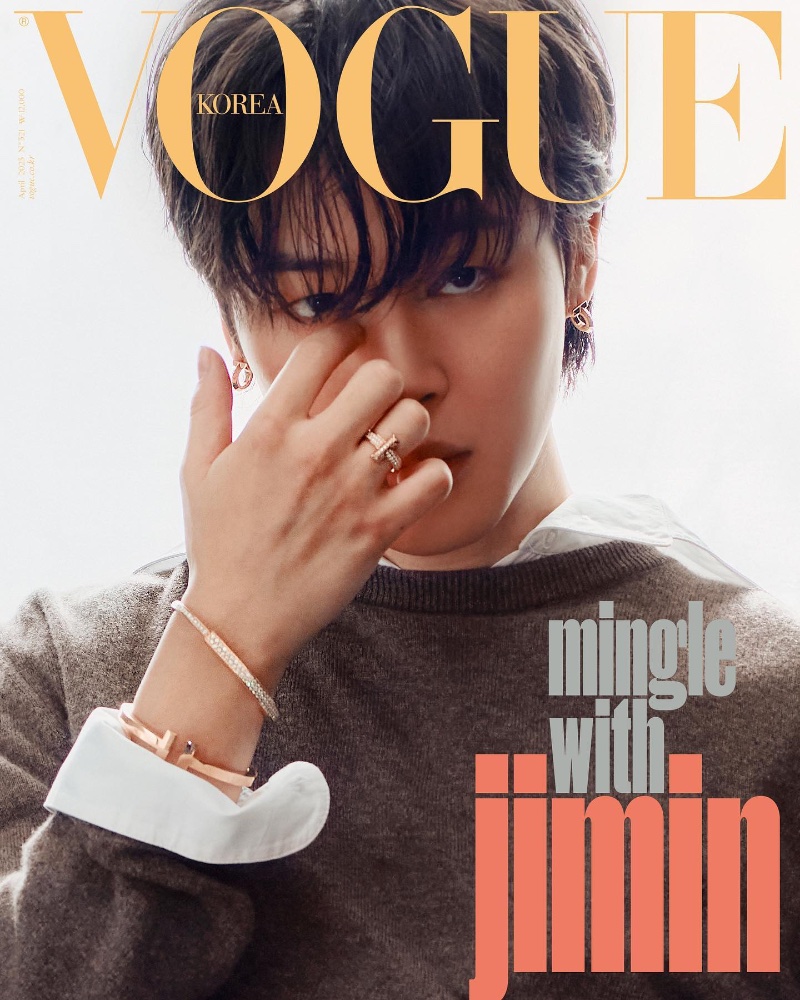 Showcasing another refined number, Jimin presents a polished ensemble from The Row. Poised for his closeup, the singer sports a crisp white shirt beneath a light knit top. A third cover features more Tiffany & Co. Hardwear, accentuated by exquisite freshwater pearls contrasting against Jimin's distressed brown leather jacket by Miu Miu. The South Korean sensation pairs the look with classic jeans and a simple white tank.
Jimin for Tiffany & Co.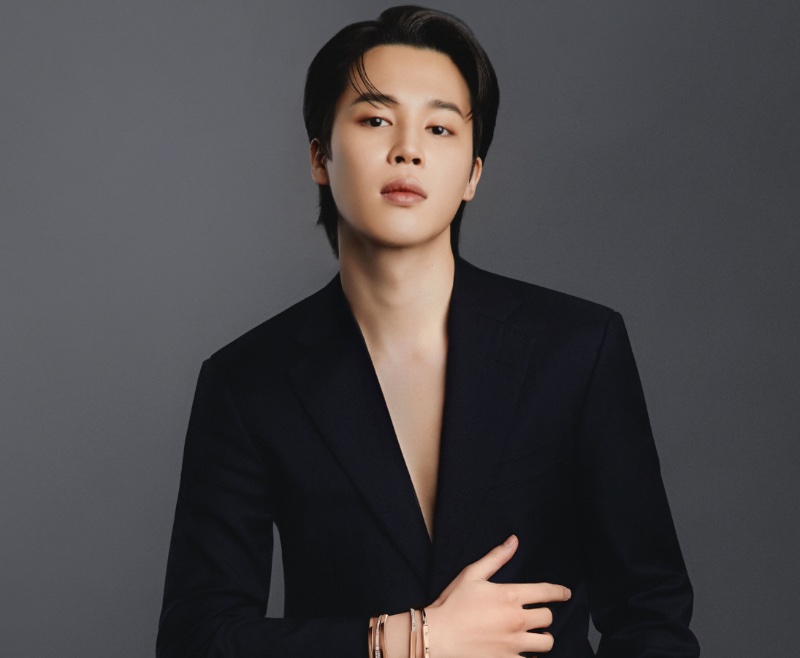 As the new house ambassador for Tiffany & Co., Jimin expressed his gratitude, stating, "It is a great honor to partner with Tiffany and embody the values of a brand that has a passion for design, innovation, and artistry." Executive Vice President of Product and Communications, Alexandre Arnault, commended Jimin, saying, "He embodies the energy, style, and sense of modernity that epitomizes Tiffany & Co."
In other recent news, Jimin's single Set Me Free, Pt. 2 entered the Billboard Hot 100 charts, debuting at No. 30. Concurrently, Jimin follows in the footsteps of his fellow BTS members to secure a No. 1 spot on the Billboard Emerging Artists chart as a solo performer.