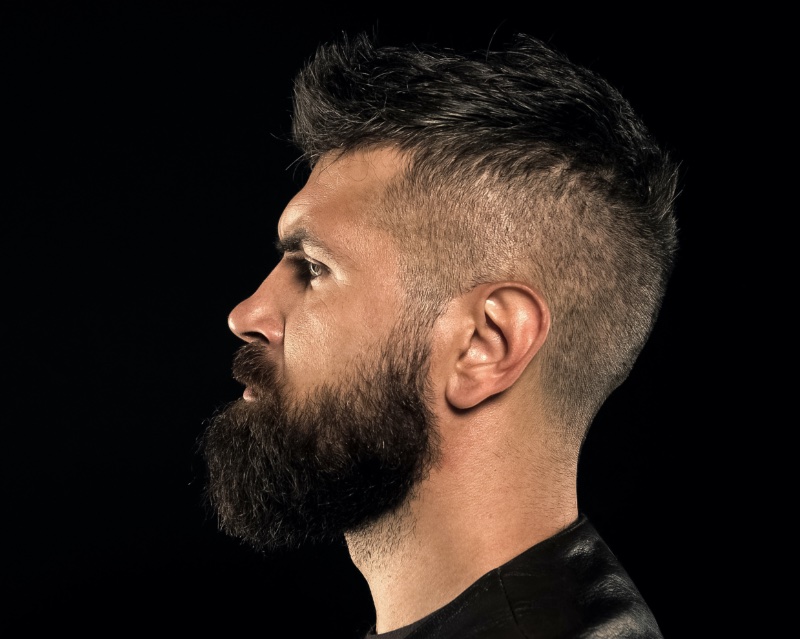 In men's hairstyles, staying on trend often means embracing classic styles with a modern twist. The high fade haircut has been reigning in the style charts. A timeless aesthetic that skillfully merges versatility with edginess, the high fade offers an array of styles to suit every man's personality and lifestyle.
Whether you're a corporate powerhouse, a street style aficionado, or a classic gent, there's a high fade style designed just for you. From slick backs to skin shaves, undercuts to quiffs, let's explore versatile high fades, exploring some of the most popular and stylish versions of this iconic haircut.
What is a High Fade Haircut?
The high fade is a popular hairstyle characterized by a sharp transition from shorter hair on the sides and back to longer hair on top. Barbers expertly trim the hair to achieve this contrast, making high fades a versatile choice for men's haircuts. There are many examples of a high fade to consider. The following are some top high fade men's hairstyles to give inspiration:
High Fade with a Slick Back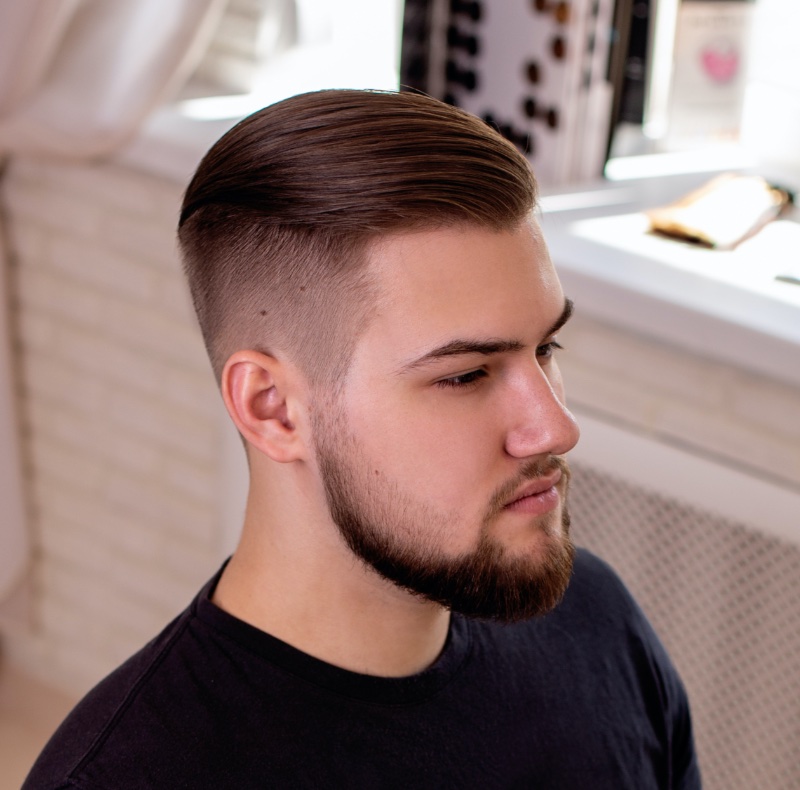 A fusion of the classic and the modern, the high fade with a slick back offers a stylish edge to your appearance. This hairstyle is short on the sides, but plenty of hair is left on top, slicked back for a timeless look. Whether you have straight or wavy hair, this haircut transitions effortlessly from a day in the office to a night out, making it an excellent choice for the busy modern man.
High Fade Taper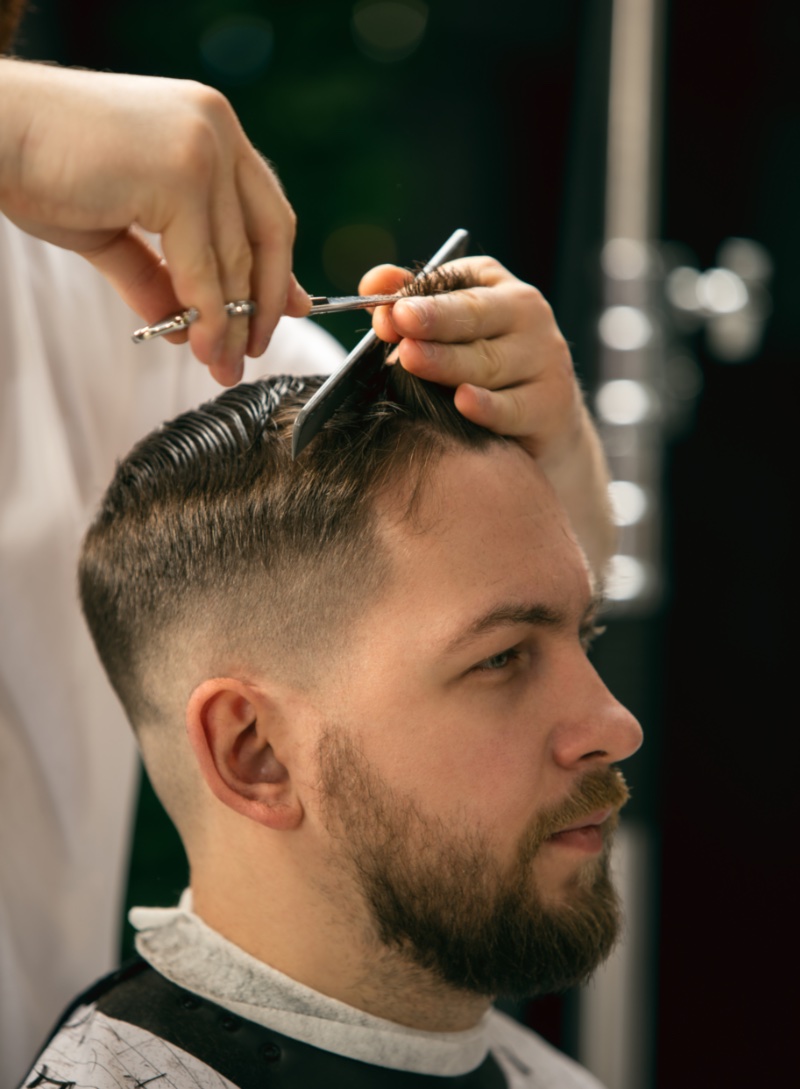 The high fade taper offers a professional and crisp look, perfect for a corporate setting. This style blends well with various hairstyles, including comb-overs, quiffs, and curly hair. Although it requires frequent visits to the barber to maintain its sharp look, its versatility, and polished appearance make it well worth the effort.
High Fade with a Quiff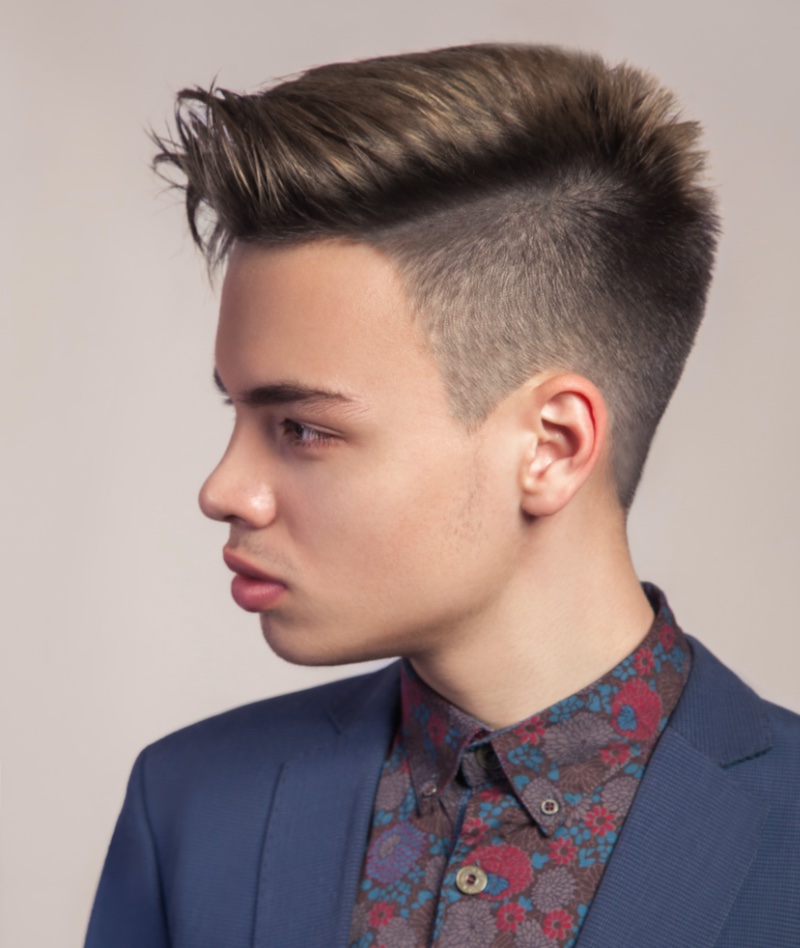 Revisit the classic quiff hairstyle from the 1950s but with a modern twist. Combining a quiff with a high fade gives you a trendy, stylish look. Notable personalities like David Beckham have popularized this versatile style, which can be styled in various ways: puff it up, slick it back, or go for an ultra-smooth look, depending on your mood and the occasion.
High Fade & Skin Shave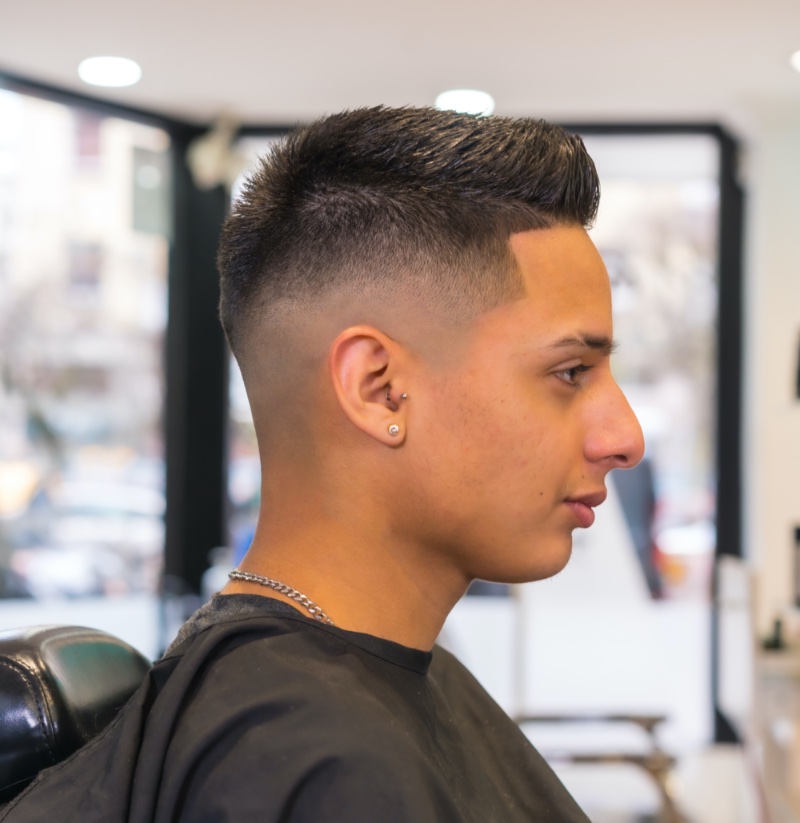 If you aim for a clean and ultra-modern look, a high fade with a skin shave could be your ideal choice. In this style, the area below the high fade line is shaved entirely down to the scalp, leaving no stubble behind. Many men prefer this easy-to-maintain haircut, as once the barber creates the initial fade line, it's straightforward to maintain with regular shaves.
High Fade with an Undercut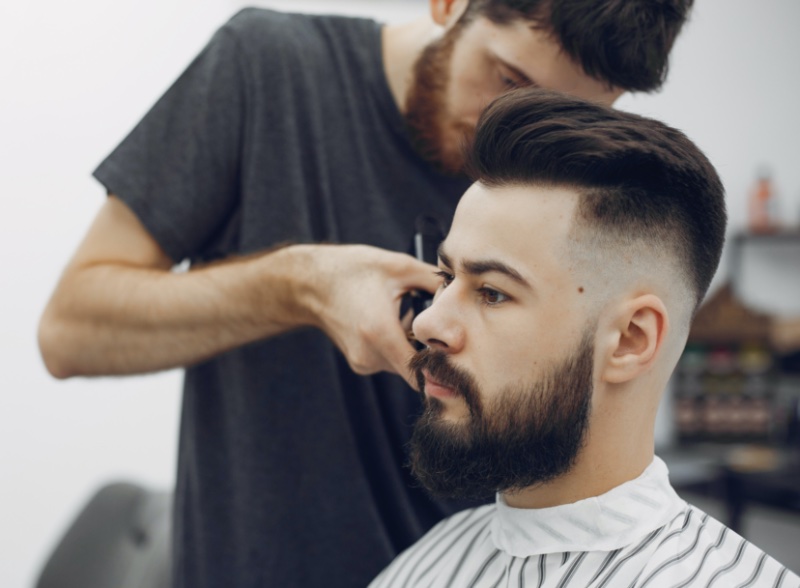 This style has re-emerged over the last few years as a popular option for men's styles. This style features long hair on the top, allowing men multiple options, including a slick back, quiff, or pompadour. Some men grow their top locks out long enough for the man bun. Men can shave their sides and back entirely or add a bit of definition and design to increase interest in the hairstyle. 
High Fade with Skin Shave & Comb-Over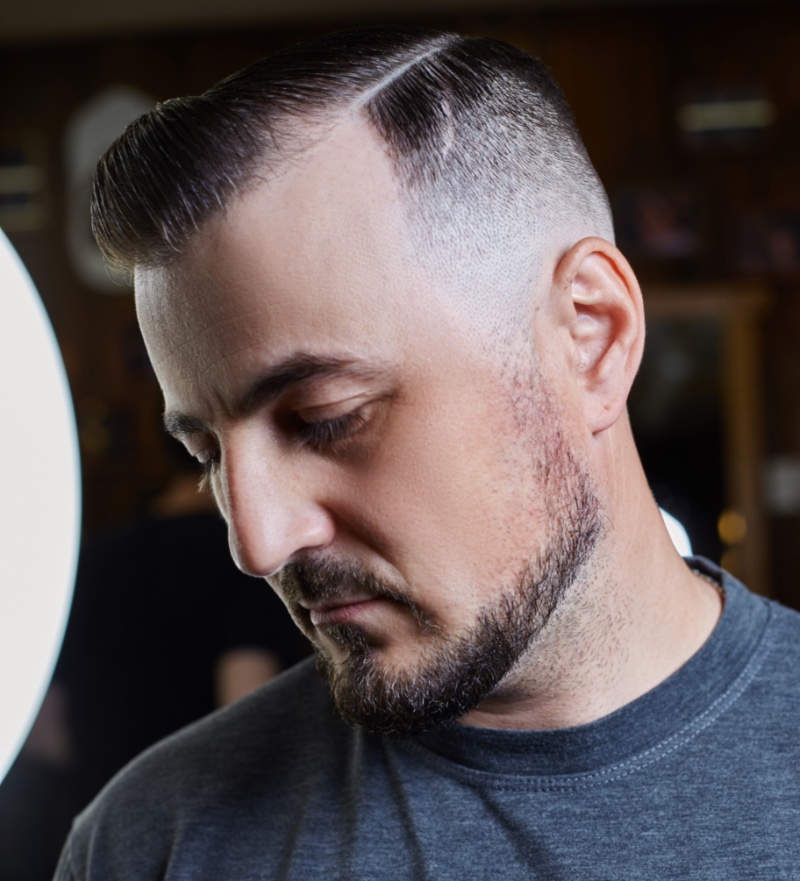 This combination hairstyle combines three popular men's styles into one versatile look. The high skin fade creates a clean canvas that allows the hair on top to take center stage, while the comb-over adds volume and can effectively conceal any thinning areas on the scalp. This innovative combination offers the flexibility to transition between styles, making it a trendy choice for the modern man.
Final Words
The high fade is not just a haircut but a canvas for expression, skillfully marrying style, sophistication, and versatility. Whether you're looking for a slick, modern look or a timeless classic style, a high fade has got you covered. It's more than just a haircut; it's a statement, an image, a personal brand you carry daily.
With so many options, you can be sure that there's a high fade style that perfectly complements your personality, lifestyle, and aesthetic. So, why wait? Discover the transformative power of a high fade and reinvent your look today!