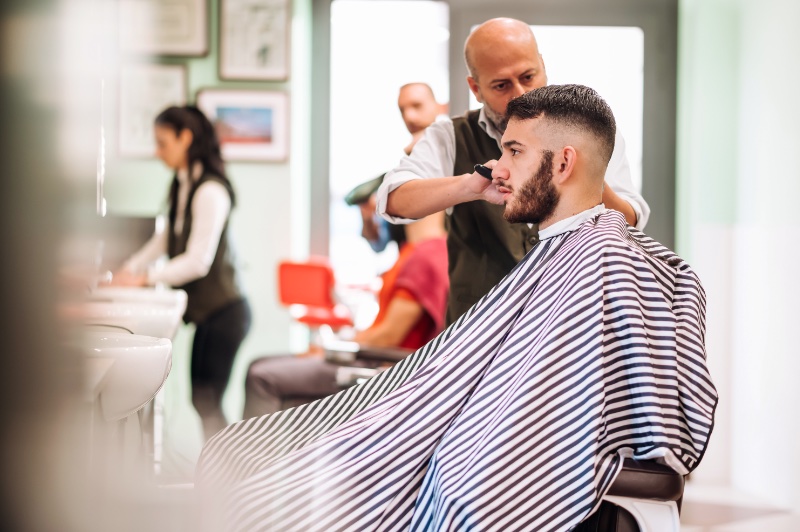 Your hair is more than just a part of your body—it reflects your identity, a frame around your face, and an integral part of your overall style. If you're dealing with thinning hair, whether it's due to natural aging or a condition such as alopecia, rest assured that it doesn't have to cramp your style. There are countless fashionable haircuts for men with thin hair that can redefine your look and boost your confidence.
Understanding Hair Thinning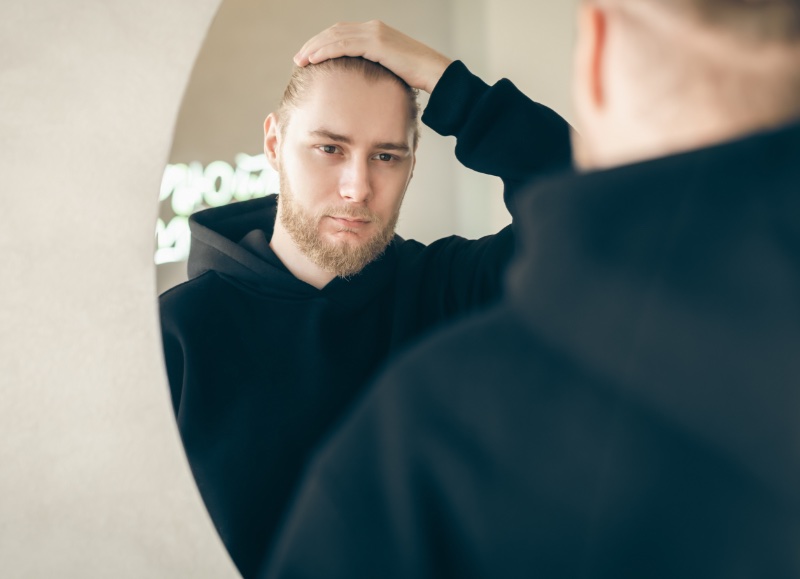 Let's take a moment to understand the nature of hair loss or thinning. It's perfectly normal to shed hair. Typically, when a hair strand falls out, a new one grows in its place, helping to maintain a full head of hair. However, factors such as illness, hormonal changes, stress, aging, and inherited conditions, can disrupt this cycle, leading to increased hair fall and insufficient regrowth.
Androgenic alopecia, or male pattern baldness, is the most common type of hair loss, affecting an estimated 80 million people in the United States alone. If you notice a receding hairline and thinning hair, remember—you're not alone. Hair loss is not just a physical phenomenon but has a significant psychological impact. It can lead to reduced self-esteem and increased stress.
However, age also plays a critical role in hair thinning. Research suggests that by age 50, about 85% of men will have noticeably thin hair. While this may seem daunting, it also opens up an opportunity to explore new, fashionable haircuts for thin hair.
Haircuts for Men with Thin Hair
Managing thin hair doesn't necessarily mean you have to compromise on style. You can transform your thin strands into a stylish and appealing asset with the right haircut. We've gathered some of the best haircuts for men with thinning hair that can redefine your look and boost your confidence.
The Crew Cut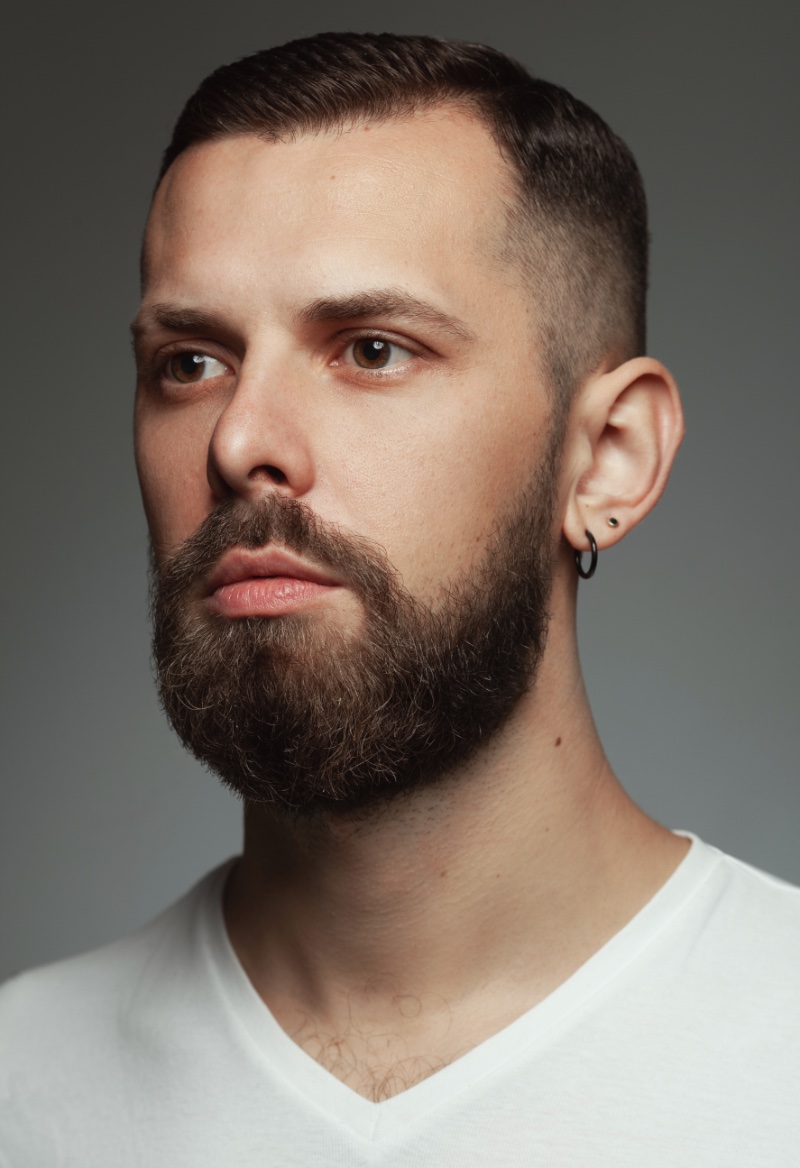 The crew cut is one of the most dependable haircuts for men with thin hair. This style, characterized by shorter hair on the back and sides and slightly longer hair on top, imparts a sleek look that emphasizes texture over thickness. Your stylist can skillfully layer your hair to create an illusion of fullness and depth, making your hair appear denser.
A crew cut offers incredible adaptability. You can achieve a range of looks—from polished and formal to relaxed and casual—allowing you to adapt to any situation or mood. A styling cream or clay can offer a laid-back, tousled look, while a gel can create a refined style.
The Faux Hawk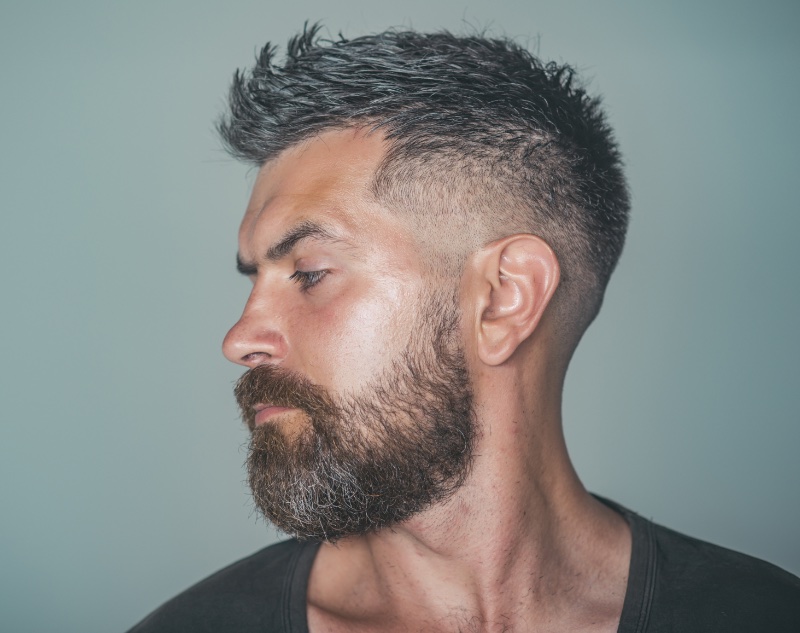 If you have a bold sense of style, consider the faux hawk. This edgy haircut is characterized by shorter hair on the sides and longer hair in the middle, creating an illusion of fullness while making a fashion statement. It's a less dramatic, more wearable version of the traditional Mohawk, making it suitable for everyday wear.
The faux hawk offers significant flexibility. For a subtle look, maintain a minimal contrast between the sides and top. For a more dramatic effect, increase the contrast. No matter how you style it, the faux hawk is guaranteed to turn heads.
The Tapered Haircut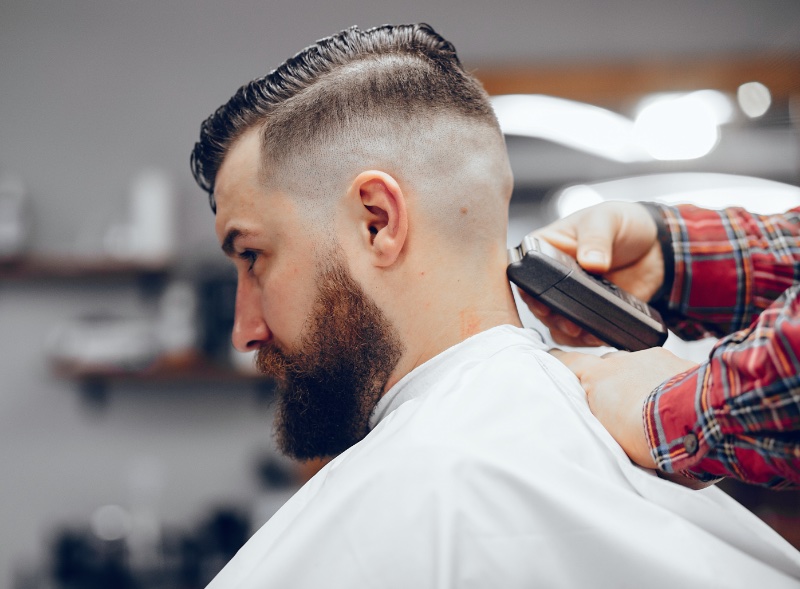 The tapered haircut is a classic style perfect for men with thin hair. This cut gradually shortens from the top of your head to your neck, creating a streamlined look that lends an illusion of thickness. The tapered haircut diverts attention from thinness by keeping longer hair on top and shorter on the sides, projecting an elegant and stylish appearance.
Tapered haircuts offer significant flexibility. You can opt for a high, mid, or low taper based on your preference. Pairing the taper with different top styles, like a quiff or a comb-over, enhances the overall appeal.
The Classic Pompadour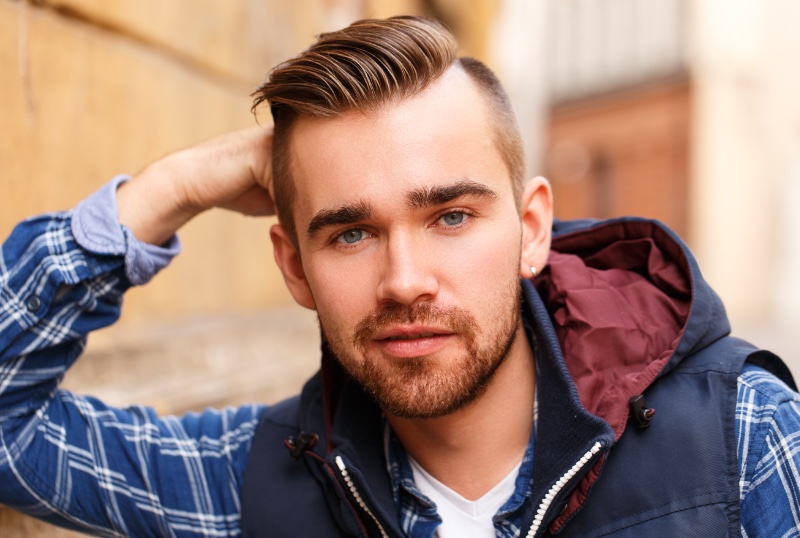 The pompadour is a timeless hairstyle that has maintained popularity over the years. Known for its volume and fullness, it's an excellent choice for men with thin hair. The hair is swept upward and away from the face, creating an illusion of thicker hair. While it demands more upkeep than other styles, the pompadour's classy and stylish appearance is well worth the effort.
Despite its traditional roots, the pompadour allows room for modern adaptations. You can experiment with the height and shape of the pompadour or pair it with a high fade or undercut on the sides for a more contemporary look.
The Spiky Hairstyle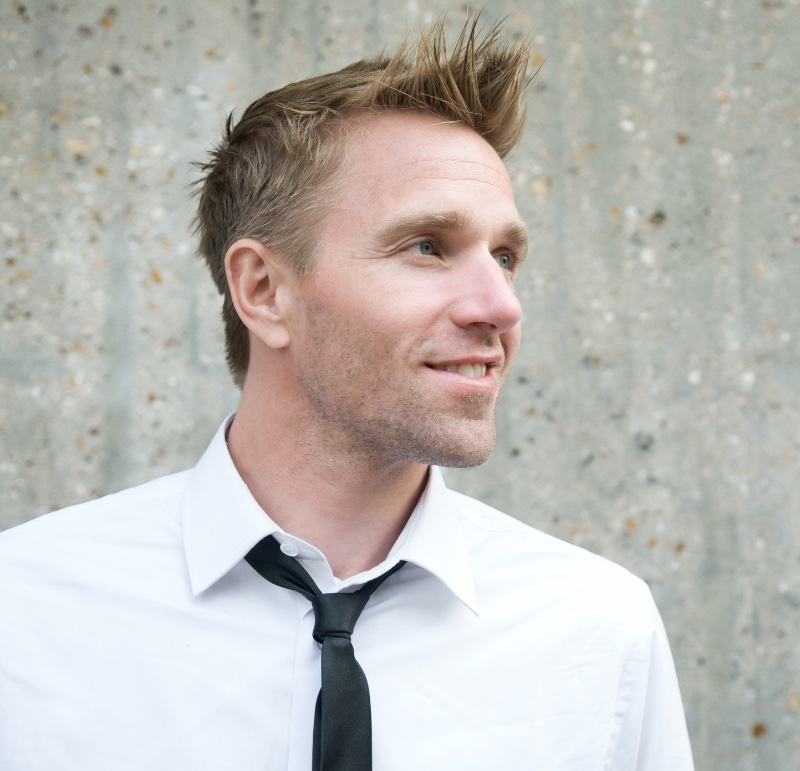 If you're looking for a fun, youthful haircut, the spiky style might be your perfect match. Spacing your hair upward adds volume and creates an illusion of thicker hair. This style works best with shorter hair. Using hair gel or wax can help you maintain the spikes all day.
Typically associated with a casual look, the spiky hairstyle can be tailored for more formal settings. By keeping the spikes shorter and more controlled, you can achieve a polished look that retains the volume and character of the traditional spiky style.
The Buzz Cut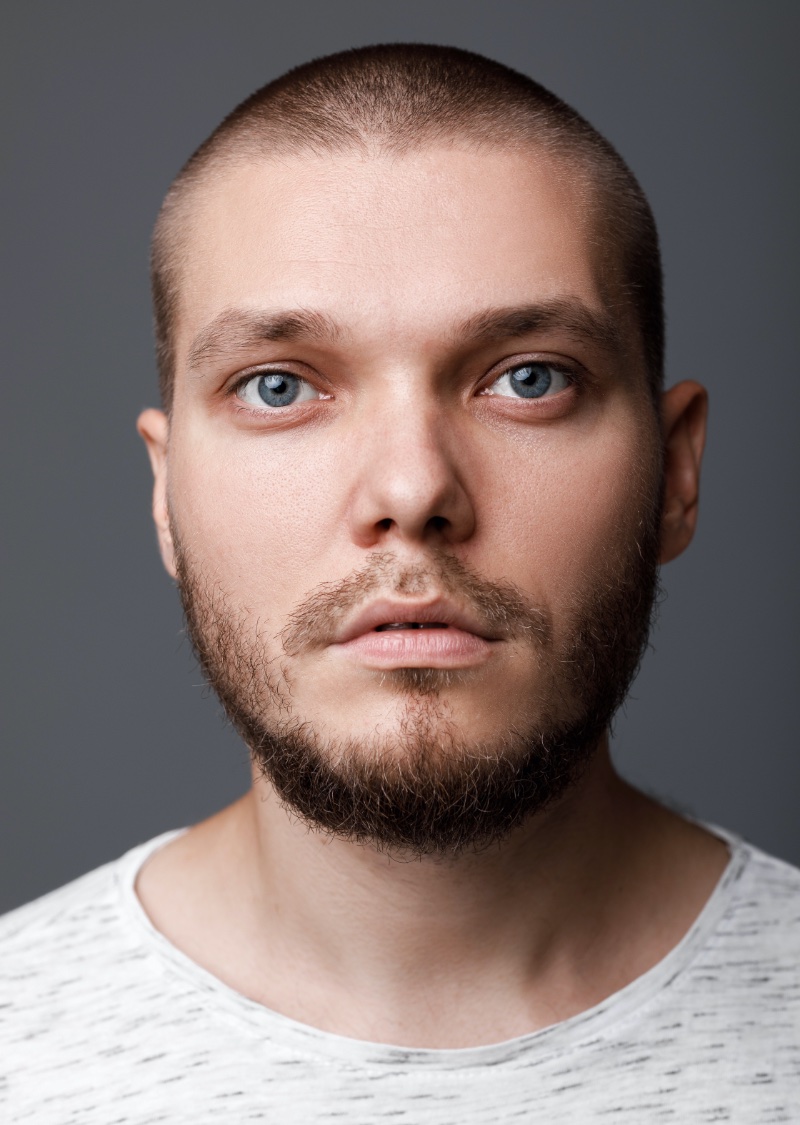 Short and straightforward, the buzz cut effectively deals with thinning hair on the top of the scalp. As the skin is visible under the short hair, thinning patches blend in rather than standing out. Additionally, the buzz cut smartly reduces the contrast between the forehead and hair, making a receding hairline less prominent.
The Mop Top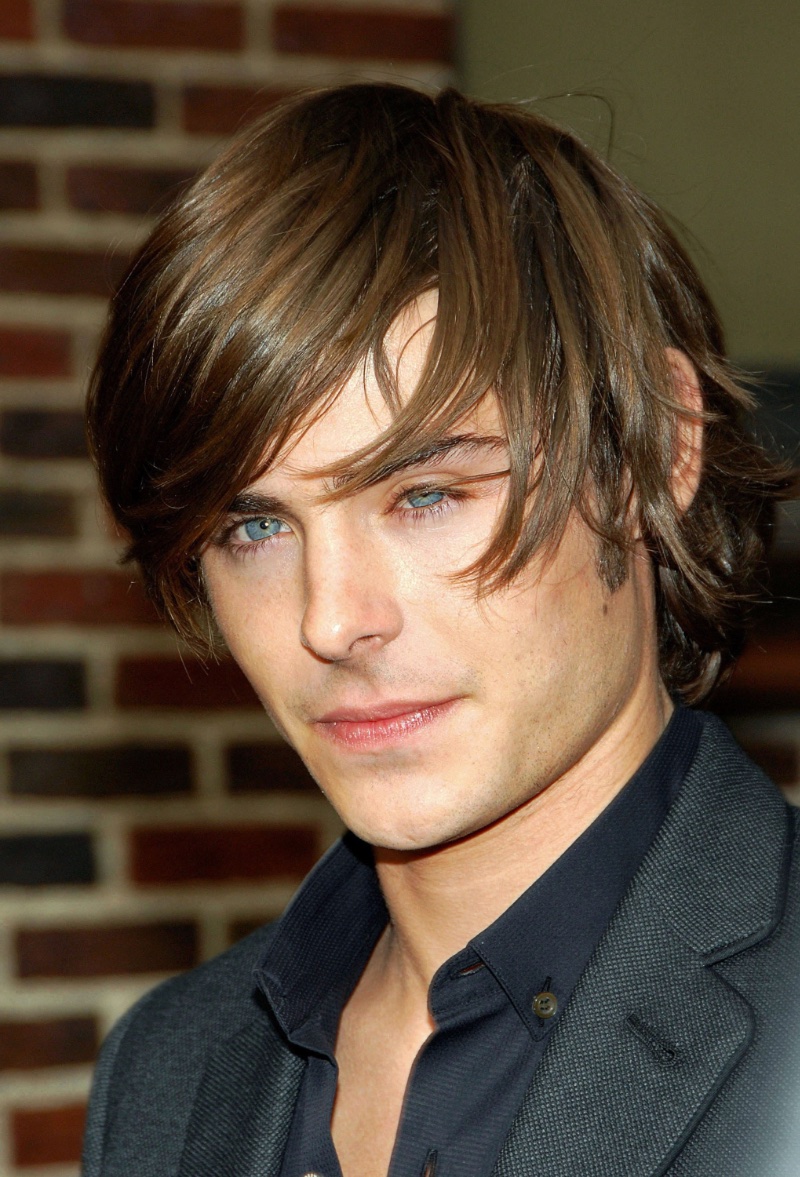 The mop-top look offers a more traditional approach for those who prefer longer hair. This style brushed forward or across the forehead, masks a receding hairline and makes thinning less noticeable. With a more understated appearance than a comb-over, this classic cut provides both style and comfort.
The Slick Back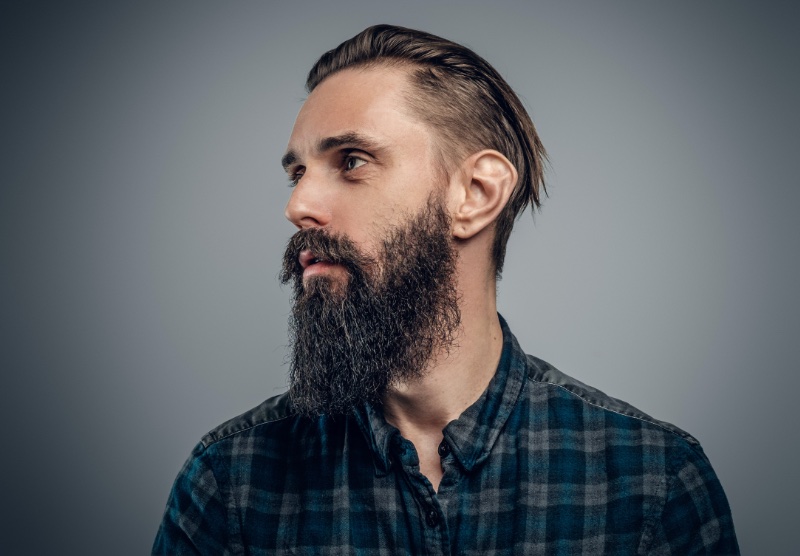 The slick back style offers a sleek solution for those with a receding hairline. With its trimmed sides and the top hair combed backward to cover the crown, this style doesn't hide thinning but makes it fashionable. While it doesn't obscure the receding hairline, it significantly downplays thinning hair on the crown—a confident way to embrace the way one looks.
The Skin Fade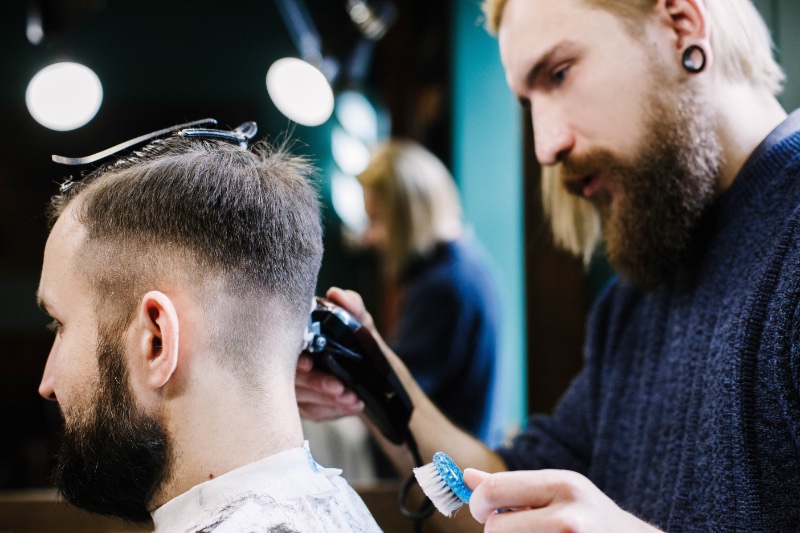 The skin fade is an elegant haircut that offers a blend of short sides, either down to the skin or very short length, with longer or styled hair on top. Particularly suitable for those experiencing thinning hair, mainly on top or a receding hairline becoming evident, skin fades present a modern, trendy look without drawing attention to the thinning areas.
The Undercut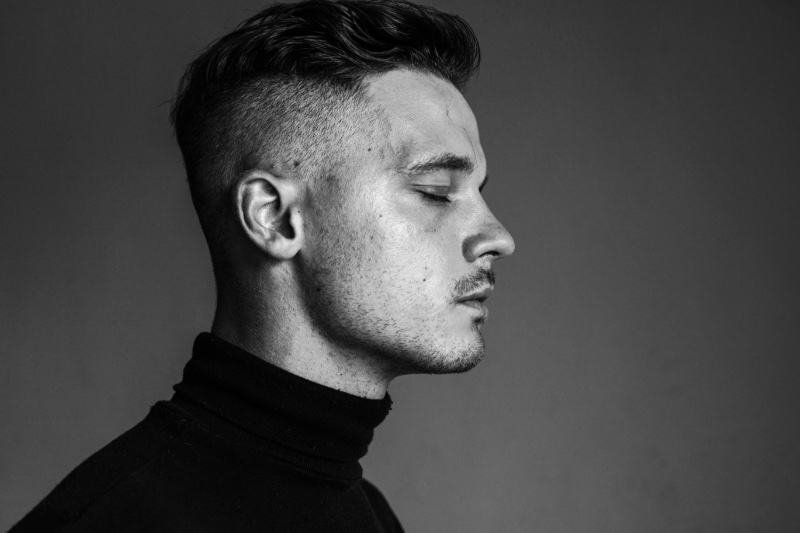 Stylish and relaxed, the undercut combines shaved or very short sides with longer scissor-cut hair on top. This dual-tone look offers a balance of easy care and versatile styling options. The undercut can be your signature style, whether you want to be more casual or sophisticated.
Caring for Your Hair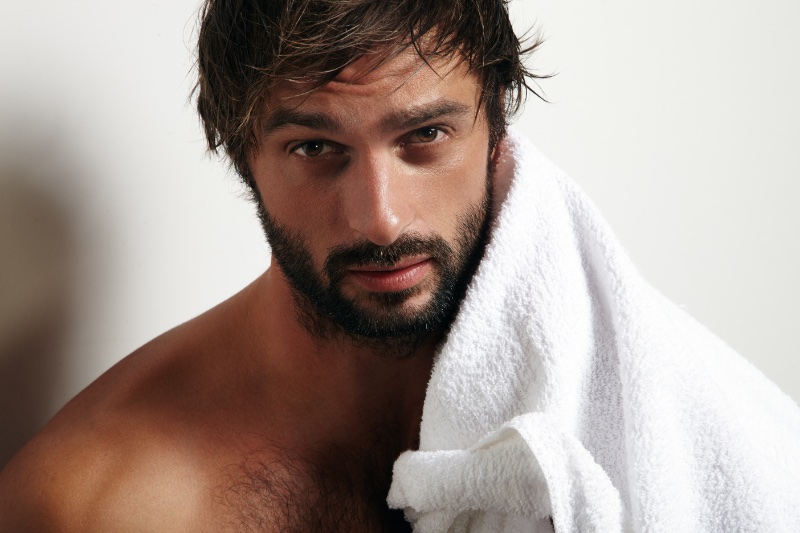 No matter your haircut, taking good care of your hair is essential. Effective hair care can prevent or limit damage to your hair, make your head of hair appear thicker, and even slow down the effects of certain types of hair loss. Here are some tips to make the most of your hairstyle and keep your hair looking its best:
Avoid heat. Heat and hair don't go together. If you've recently had your hair cut, be mindful of exposing it to heat, as it can reduce its strength. Blow-dry your hair carefully. Choose the lowest heat setting and limit when your hair comes into contact with hot air.
Choose a reliable shampoo and conditioner. Shampoo and conditioner prevent frizz and keep your hair strong and healthy. For best results, gently massage shampoo into your scalp rather than the entire length of your hair, then focus the conditioner on the tips of your hair. Consider a dry shampoo if you're prone to developing oily hair.
Choose mousse over gel, wax, or hairspray. Strong-hold hair styling products like gel, wax, or texturizing spray can pull on your hair follicles, which may result in hair loss called traction alopecia. Whenever possible, choose light hair styling products like mousse, which is excellent for styling choppy layers and adding volume to wavy hair.
Final Thoughts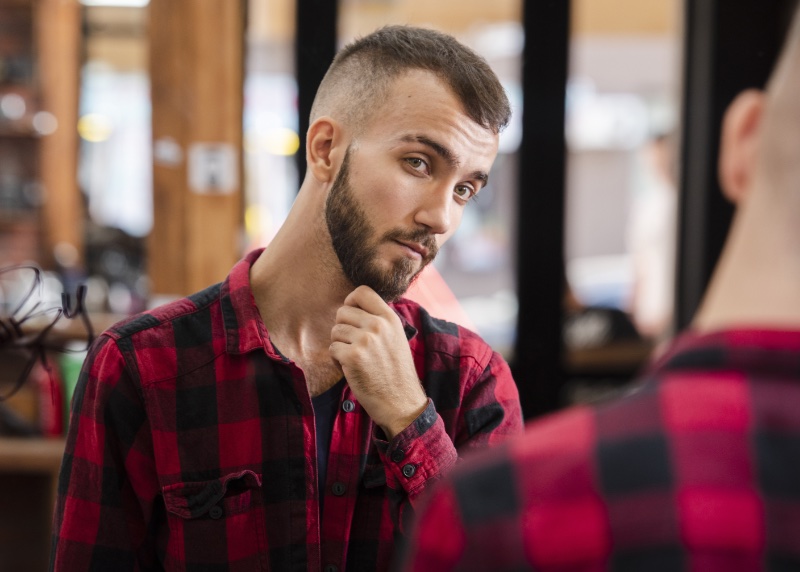 Don't lose hope if you are struggling with styling your thin hair. You have more options than you may think. Not only can the right hairstyle make a receding hairline or thinning less obvious—it can turn it into an asset that emphasizes your facial features and enhances your appearance.
While a buzz cut, pompadour, or layered haircut can do a lot to hide male pattern baldness, it's also important to treat hair loss at its source. You can use hair loss treatments like finasteride and minoxidil to slow down, stop, and reverse your hair loss while rocking your favorite cut.
Remember, looking your best isn't about having a full head of hair but maximizing what you have. The key is to find a style that complements your features, resonates with your personality, and boosts your confidence. With the right haircut, your thin hair can become your most fashionable asset.