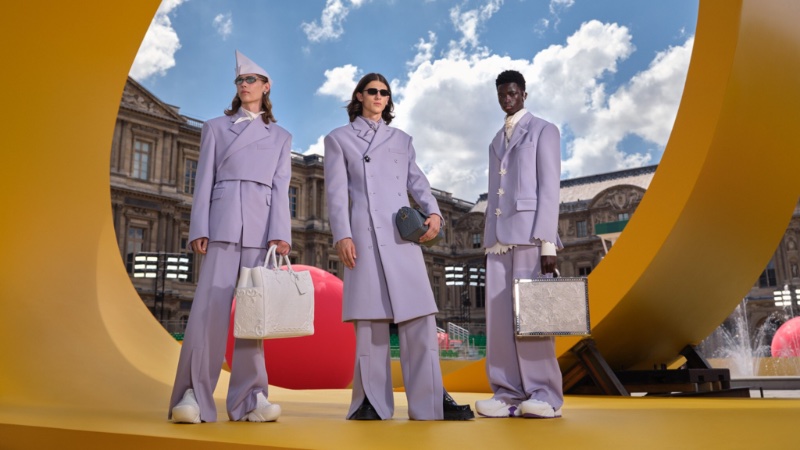 Each season brings with it its unique style, yet transitioning between them can be a daunting task. With the weather in flux, remaining fashionable and comfortable is no easy feat! But worry not—mastering the art of breezing through seasonal changes ensures that you will look as good come rain or shine. Read on to discover critical transitional trends for effortless spring styling so that you're always dressed your best!
Switching Up Your Color Palette
Changing your color palette is one of the simplest and most effective ways to experiment with new trends and celebrate a change of season. In the depths of winter, many of us head to the dark side, layering up in chunky knits, tailored coats, or casual puffer jackets and dark denim in tones of gray, black, blue, brown, and burgundy. With the days growing shorter and the weather windier, it is often a comfort to turn towards cozy winter hues that provide familiarity.
As the winter chill dissipates and early signs of spring appear, we can finally embrace more light and color into our wardrobes! Simple swaps like a white t-shirt instead of black or pastel hues instead of neutrals have an impressive impact. For those feeling extra brave this season, don't hesitate to make bolder choices with pops of vibrant colors ranging from bright green to blue. With these style modifications, you'll be ready for sunny days ahead!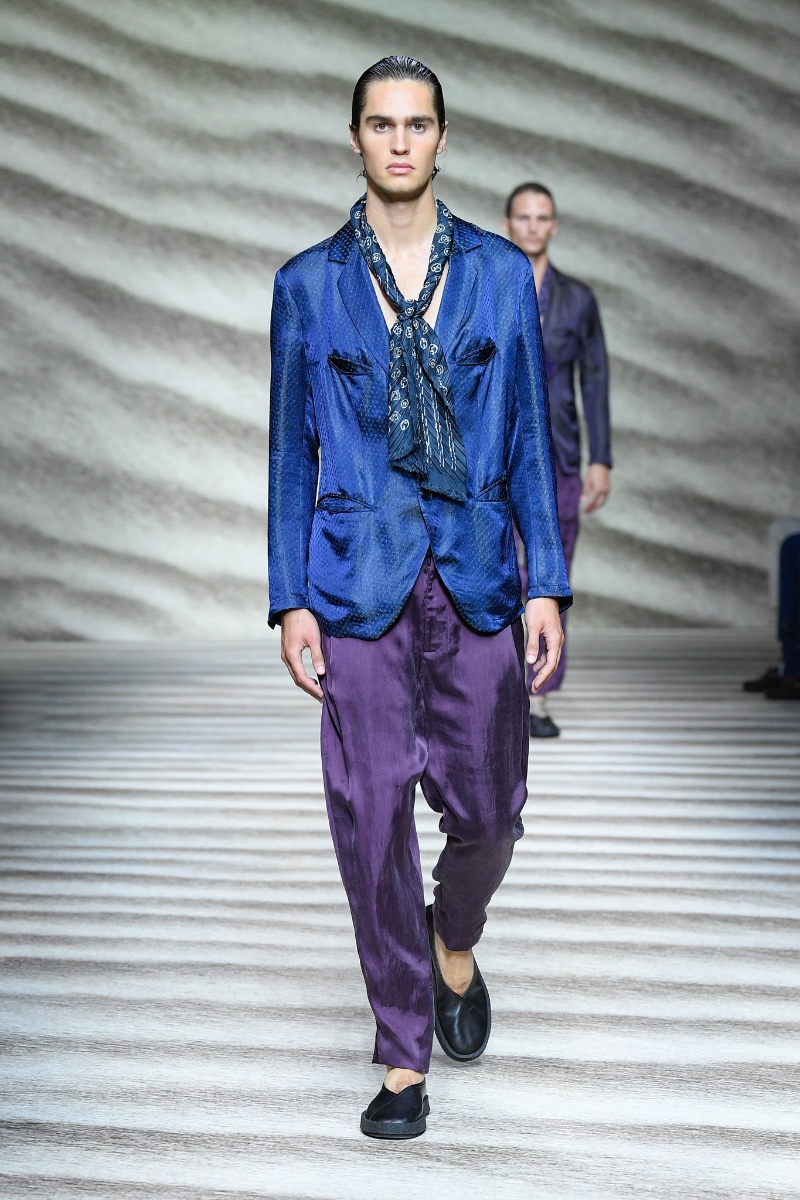 For those who like to follow fashion, it's always exciting to see which colors make it to the catwalks. For spring 2023, designers are going crazy for purple and acid accents. From muted, delicate lilac to punchy violet and chic plum, adding purple to your wardrobe will instantly update your spring outfits. Acid tones of blue, yellow, pink, and green can be worn as a single look or used to accessorize a more understated spring ensemble.
Adding Light Layers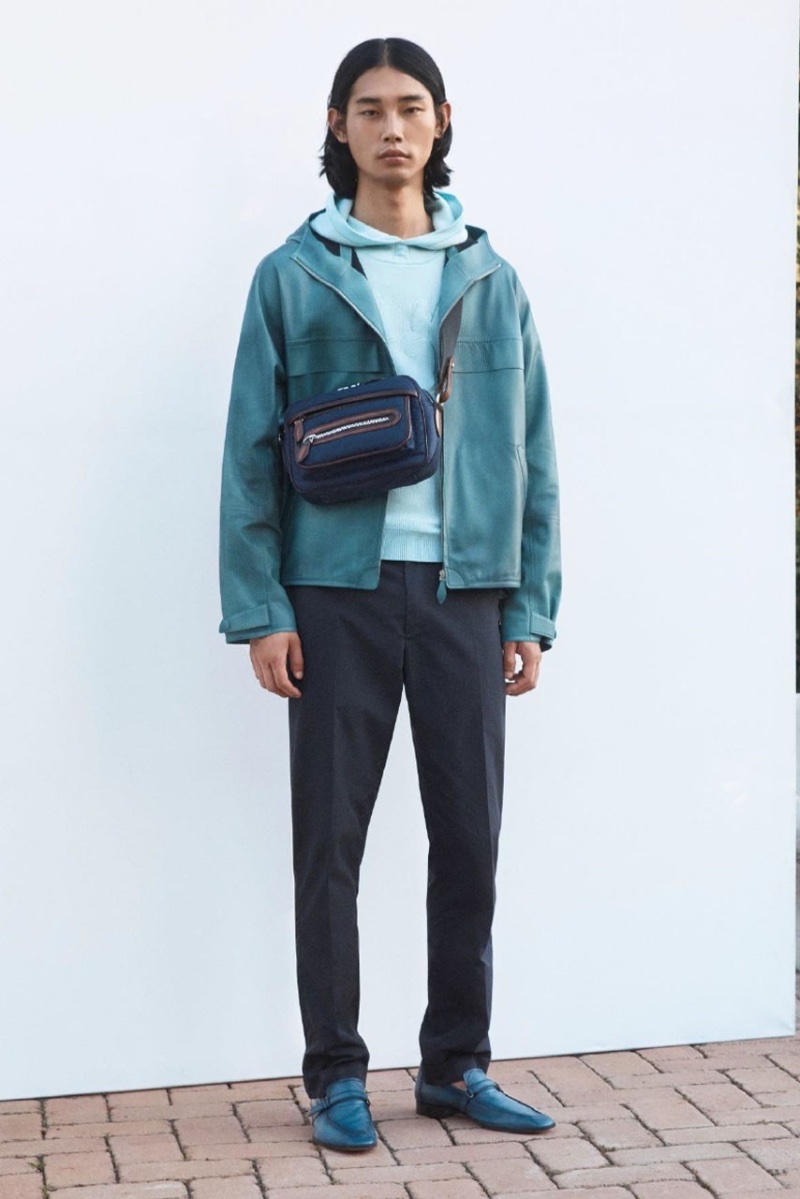 Layering is critical when the weather changes, and it's unclear what may unfold when you travel to the office or head out to dinner. One minute it may be bright skies and sunshine, the next, it may be windy and wet. During the transitional season between winter and spring, when temperatures start to rise yet remain cool enough for coats and sweaters, layering light clothing is a great way to stay comfortable.
Preparing your capsule wardrobe for spring involves investing in essential pieces such as long-sleeved tees, lightweight sweats and knits, and throw-on jackets or coats. Construct each outfit with a baselayer like jeans, baggy pants, or formal trousers, and a slim long-sleeved tee or knit.
For the office, you may want to add a sophisticated sweater or jacket on casual days or wear a hoodie for everyday use; alternatively, consider topping off any shirt/tee look with a chic cardigan when drinks or shopping is planned. Instead of forgetting about it altogether, layer up with waterproof outerwear such as light macs and trench styles—this will keep you both warm and dry!
Let Loose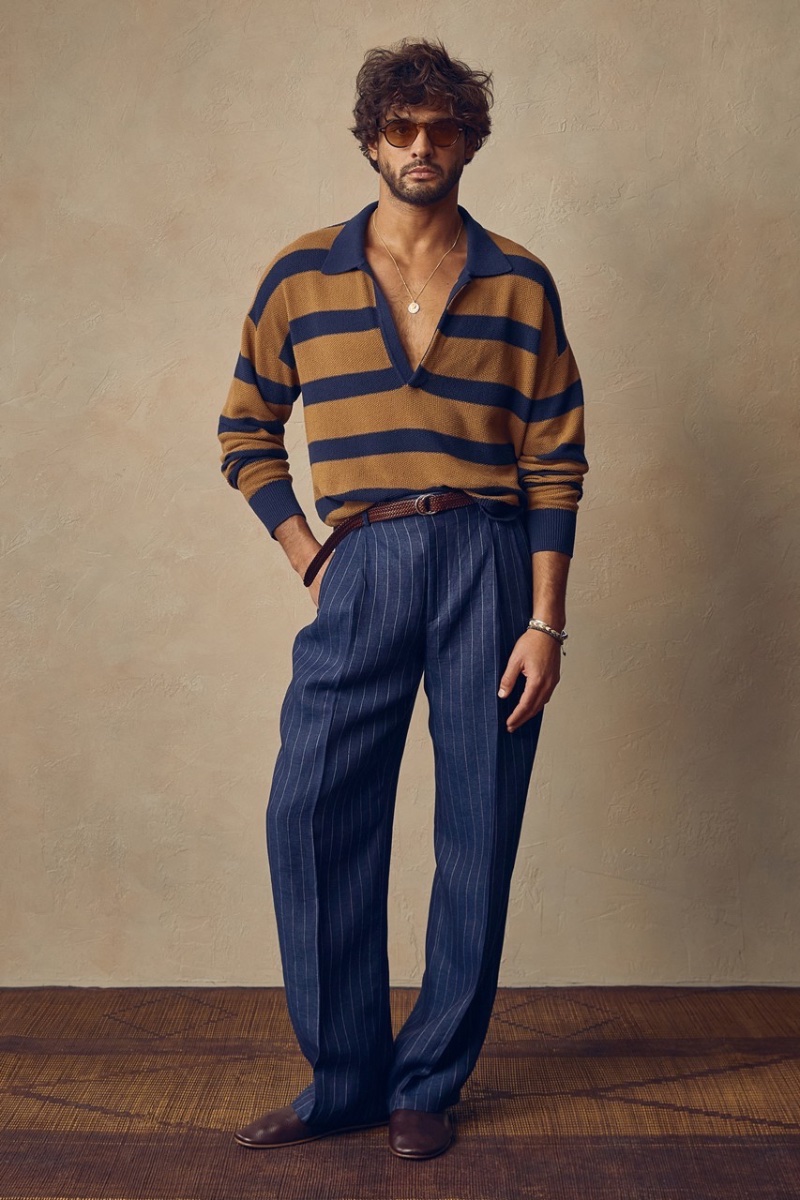 Winter styling is often more formal and structured than spring and summer fashion. As warmer climes arrive, be prepared to let loose. The catwalks and fashion magazines champion an informal, fun look for spring-summer 2023. Swap tailored, slim-fit, and skinny jeans and trousers for baggy styles like 883 Police cargo pants, dad jeans, muscle-fit tees, and shirts for oversized t-shirts, chuck-on shirts, and jackets.
Embrace the slouchy look! Step outside your comfort zone and try all those street style trends and chic skater pieces. If you're not ready to commit fully, don't worry; incorporate a few elements into one of your distinctive looks for an edgy twist. Try different shapes and fits when choosing pants and trousers, and add one piece rather than going all out. You can start with a baggy tee and more fitted jeans or keep your slim-fit shirts and team them with looser pants, for example.
Showing More Skin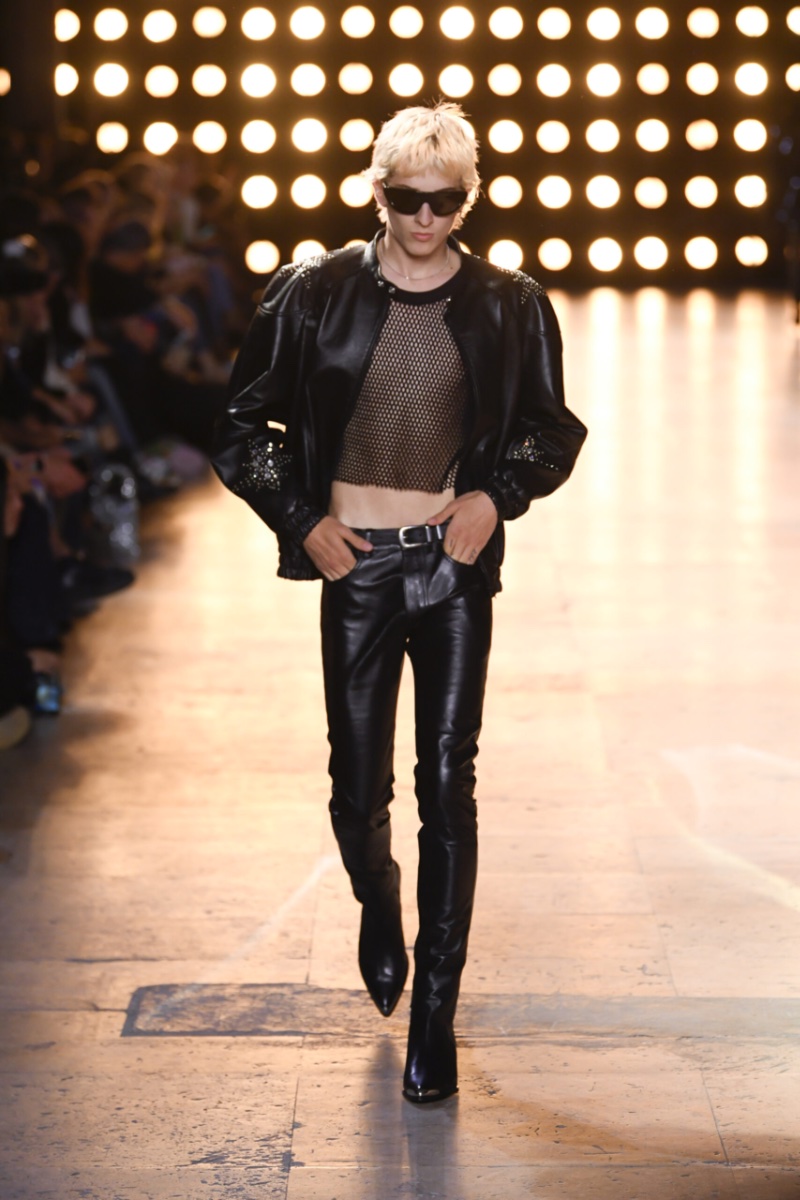 Showing some skin is a big trend for spring 2023. This may not work for everyone on every occasion, but if you're feeling confident and buoyed by the appearance of blue skies and rays of sunshine, why not give it a go? Paramount looks include bare torsos underneath open shirts and blazers, deep V-neck tops, and the shortest shorts.
Some people are a lot more confident about bearing their bodies than others. You can try the trend without committing wholeheartedly if you're not comfortable jumping on this bandwagon immediately. Adding a couple of understated V-neck tees and jumpers to your spring wardrobe is a great example.
Play to your strengths. If you're confident about your legs but more conscious of your upper body, go for shorts but stay covered up top and vice-versa. You can also adjust your look by fastening more or fewer buttons if you're wearing a shirt, for example. This is also a brilliant way to move from the beach to a bar or work to play.
Getting Comfortable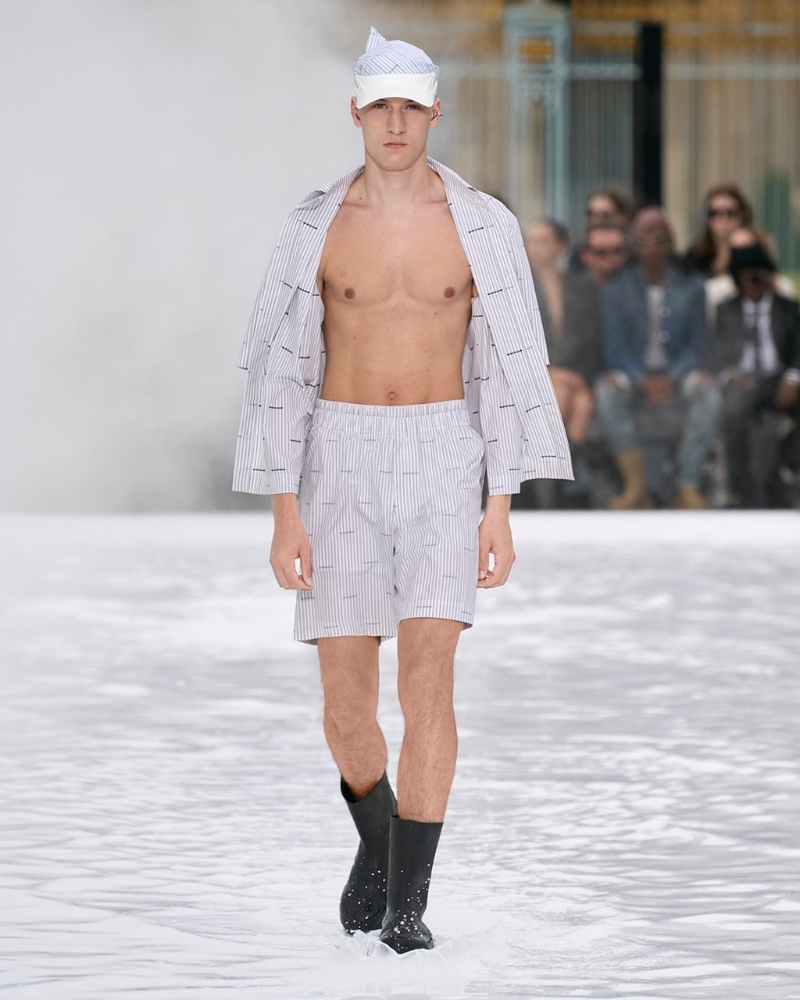 It's no secret that loungewear has been a popular trend over the last three years. The pandemic dressing was all about getting comfortable and adapting to being at home more. The days of lockdowns may fade into distant memories, but there's no sign of comfortable dressing disappearing anytime soon.
The 2023 upgrade on loungewear trends is cool tracksuits and couture pajamas. Think of nightwear as daywear and sportswear with a hip, urban twist. The track pant trend for spring-summer is ideal for those looking to check both the style and comfort boxes, and it's the perfect way to make casual dressing look effortlessly sophisticated.
Dress your pants in a matching sweater, an oversized formal coat, or a printed shirt. For those who can't wait to change into nightwear when they get home, the designer pajama trend is guaranteed to delight. Look for printed and patterned CO-ORDs, matching tops and trousers, and decadent satin and silk sets.
Flower Power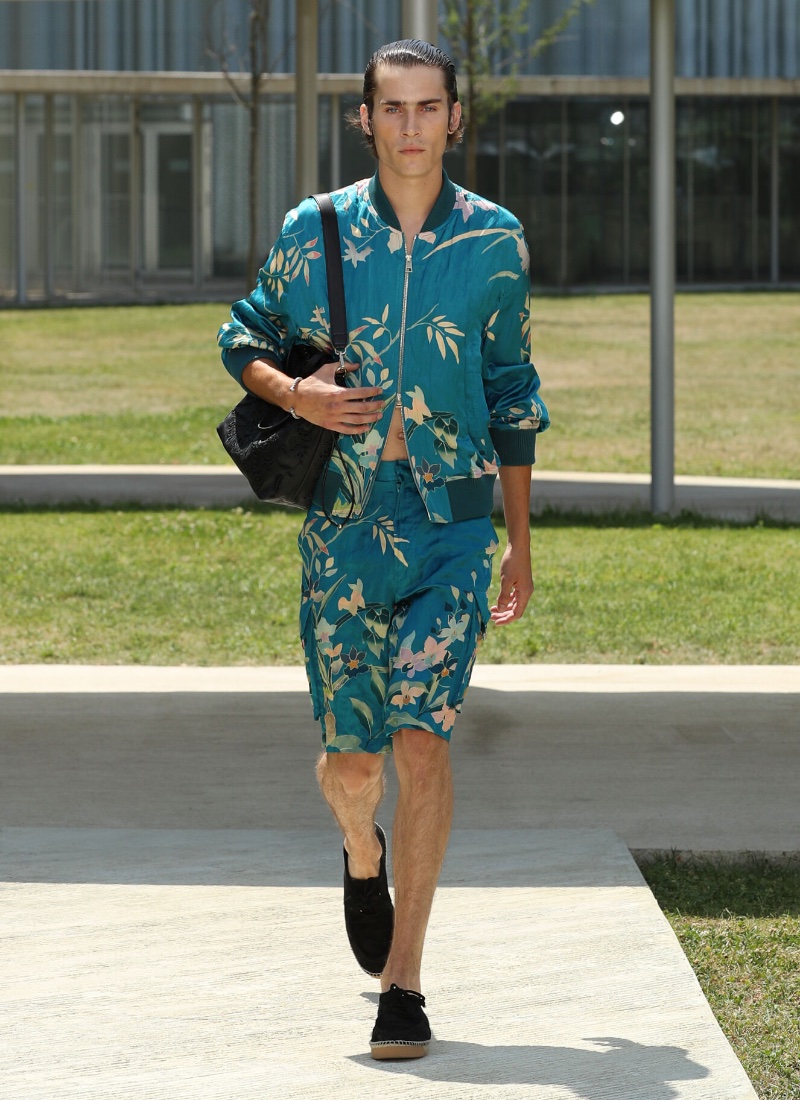 Florals are a spring staple, but they tend to be a feature of female fashion and interior design trends during the warmer, lighter seasons. This year's spring lookbooks make floral prints universal and accessible to all. From beautiful bold prints to ethereal accessories, many designers have taken inspiration from the natural world for their spring pieces.
The beauty of floral and botanical trends is that you can be as subtle or bold as you like. Some people will be ready and raring to get out there and buy patterned suits or audacious floral shirts and pants. In contrast, others may be more interested in intricate details and eye-catching accessories, such as floral ties or printed sliders.
The Wild, Wild West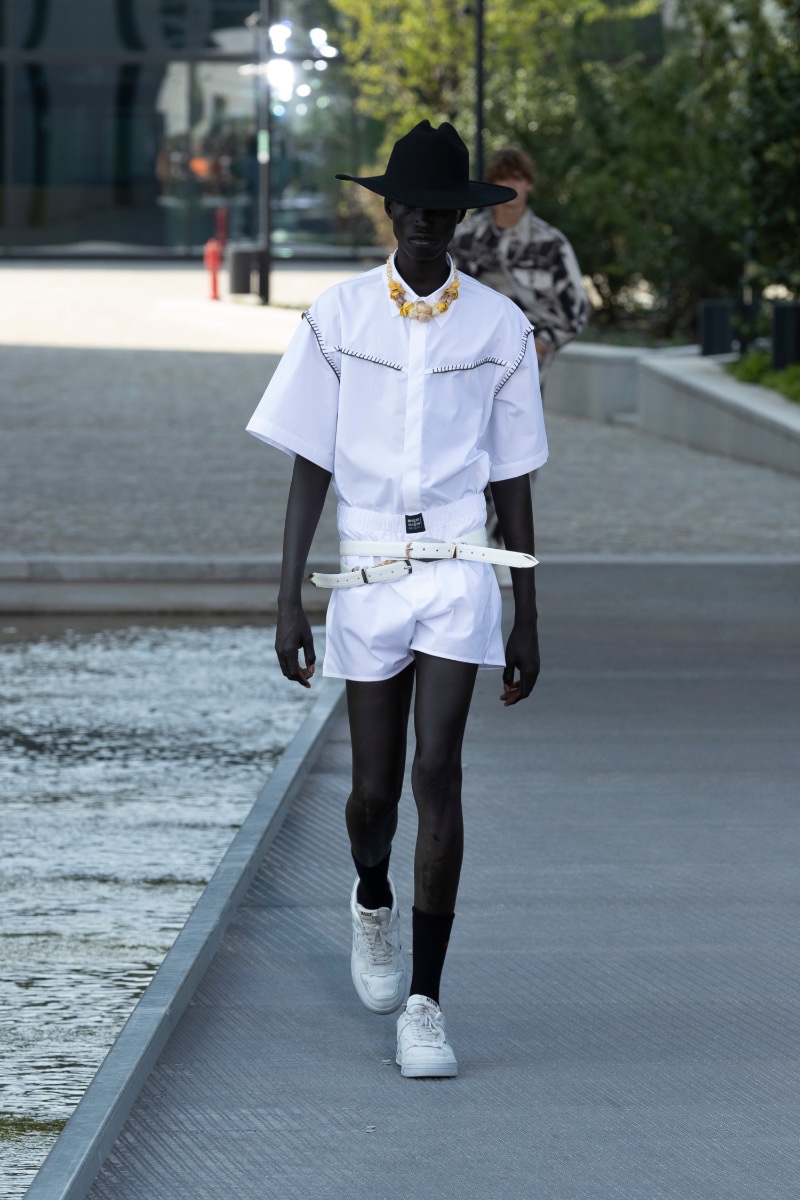 Western influences were all over catwalks in the run-up to the launch of spring-summer collections. As spring approaches, get ready to embrace your inner Billy the Kid and take style tips from the silver screen. Look for fringe, cowboy boots, sleeveless jackets, suede, tassels, and chaps.
This look won't be everyone's cup of tea, but if you fancy giving it a go, you can take aspects to add a western vibe to an everyday outfit. Add a hat to jeans and a shirt, or opt for a fringed jacket, for example.
A New Take on Summer Stripes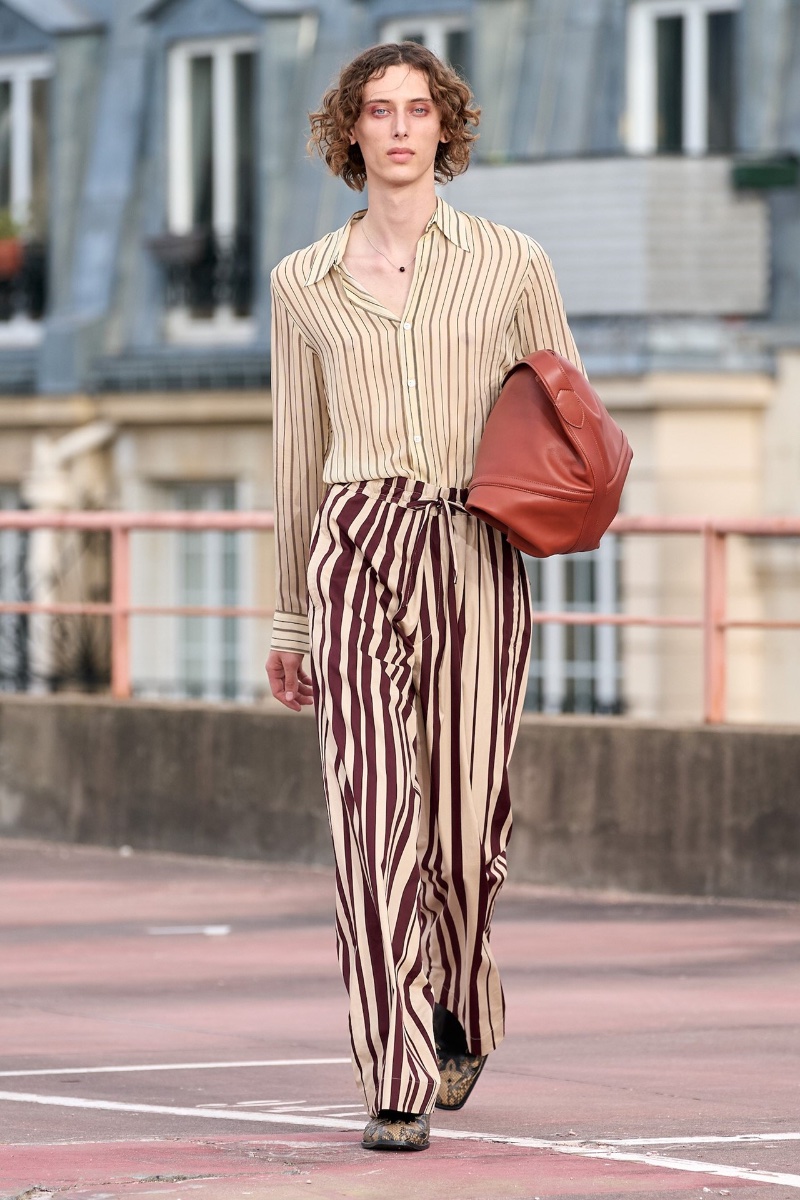 Stripes are a timeless, classic summer trend. When we think about spring-summer stripes, nautical designs automatically come to mind. There's nothing wrong with channeling sailor vibes, but if you're keen to experiment with different trends this spring, designers and clothing stores have a dazzling array of alternative styles available.
Spring-summer stripes go above and beyond the traditional Breton design to provide many options this year. Think sunshine hues, understated neutrals, bright pinstripes, and English public school suit vibes. For transitional dress, opt for striped trousers with plain knits and a trench or casual jacket, or add a striped blazer to a shirt, tailored tee, and formal trousers to keep warm on a dinner date.
Doubling Up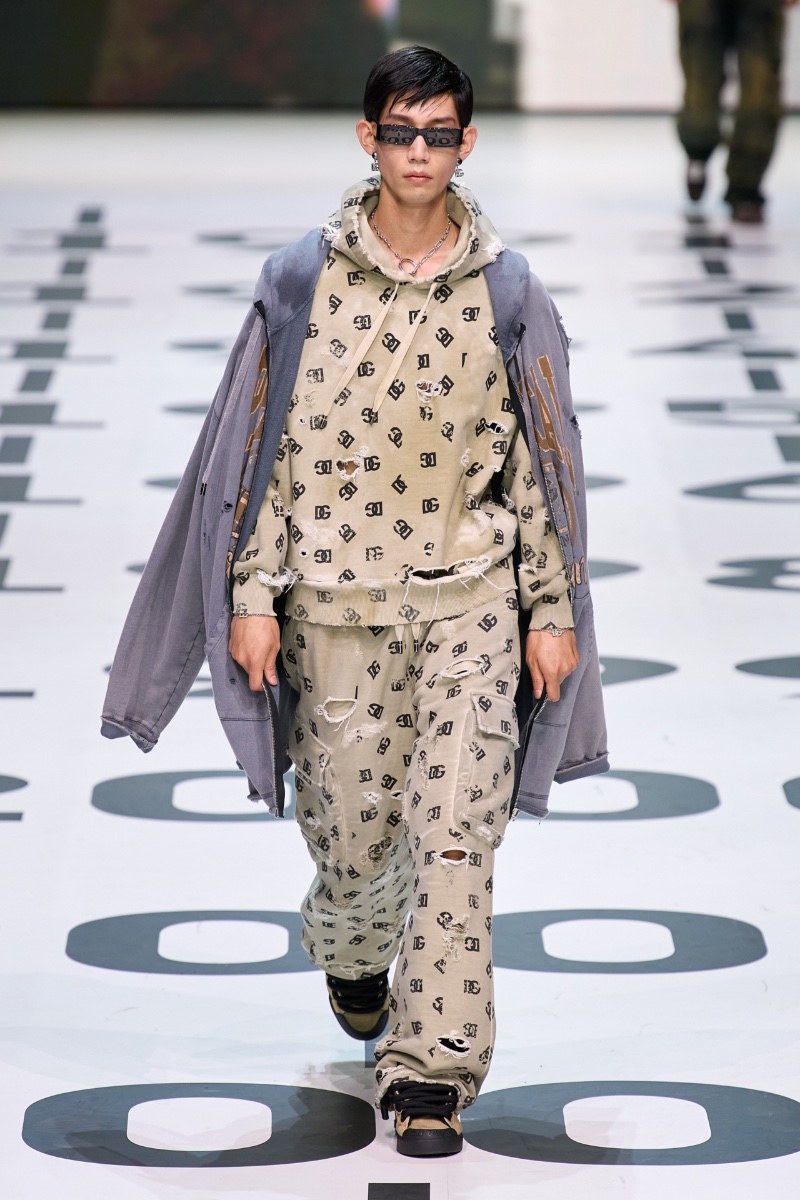 Anyone who lives for hassle-free styling will be delighted to see matching outfits on the rails this spring. From double denim to trousers paired with matching shirts or coats, there are all kinds of outfits to choose from. This is a quick and easy way to simplify putting looks together, and it also gives you the freedom and flexibility to create a host of different outfits from a small number of pieces.
If you buy a pair of trousers and an oversized blazer, coat, or shirt, you can pair the items together or mix and match them with other tops and bottoms to get maximum wear from your wardrobe. CO-ORDs and top and pant sets are also great for seasonal dressing, as you can add or take away layers to keep warm or cool.
Final Words
Spring is creeping ever closer, and it's time to consider what you will wear and how you will navigate that tricky transitional period. If you're looking for inspiration for next season's wardrobe or need advice to cater to the conditions, hopefully, this guide has given you food for thought. It's time to embrace new trends, colors, and prints and sail smoothly into spring.