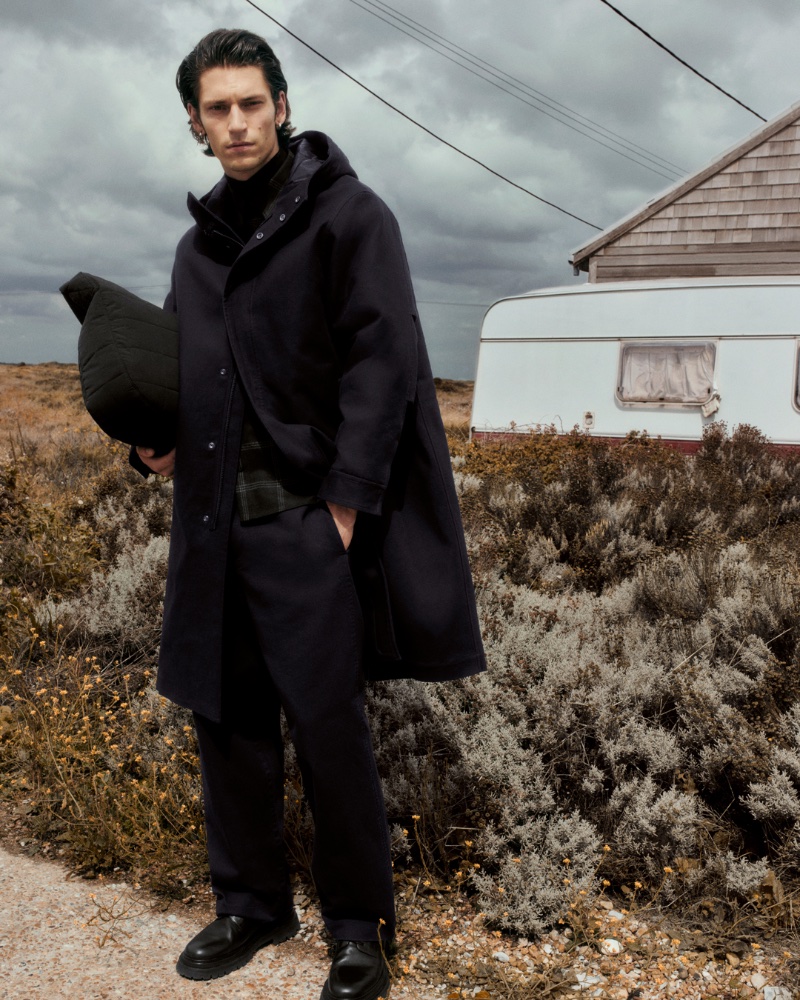 In the unfolding narrative of COS's fall 2023 men's outerwear collection, model Justin Eric Martin is the compelling protagonist. Fresh off his recent editorial for Numéro Netherlands, he brings an air of magnetic allure, elevating each piece he dons into something more than just fabric and thread.
COS Fall 2023 Outerwear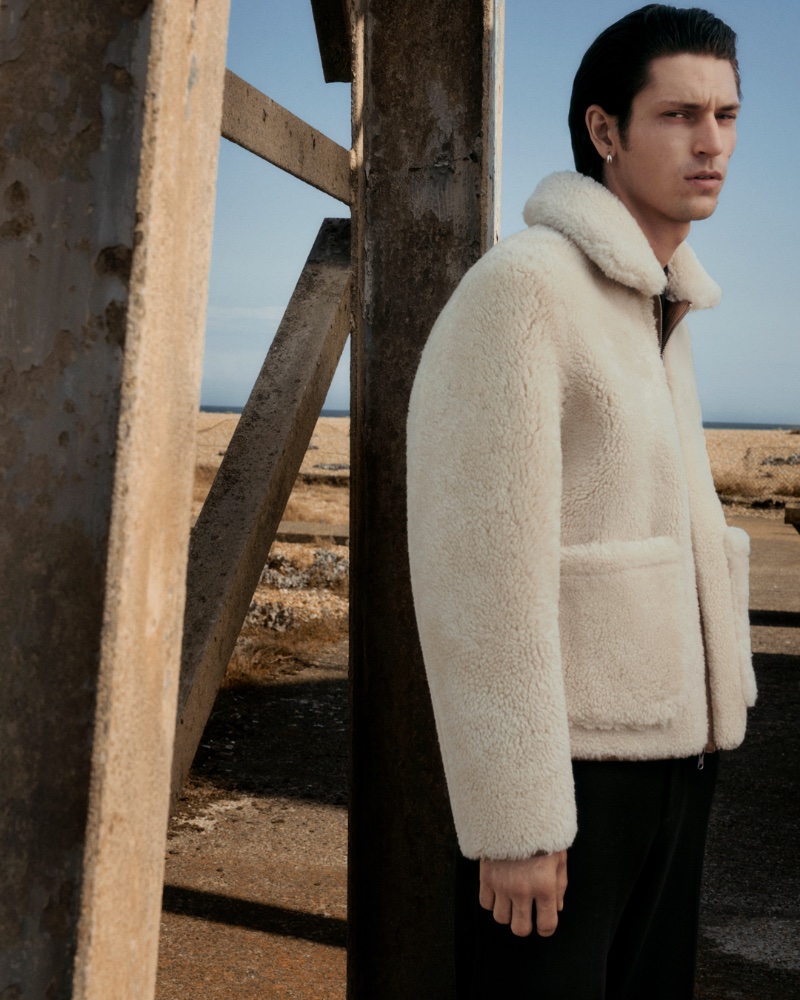 The collection is a sartorial journey through the seasons, a curated experience that speaks to both the eye and the soul. The reversible shearling jacket, for instance, is a versatile companion, ready to adapt to your ever-changing moods and settings.
It's a piece that seamlessly integrates into the broader story of the collection, embodying COS's commitment to both form and function.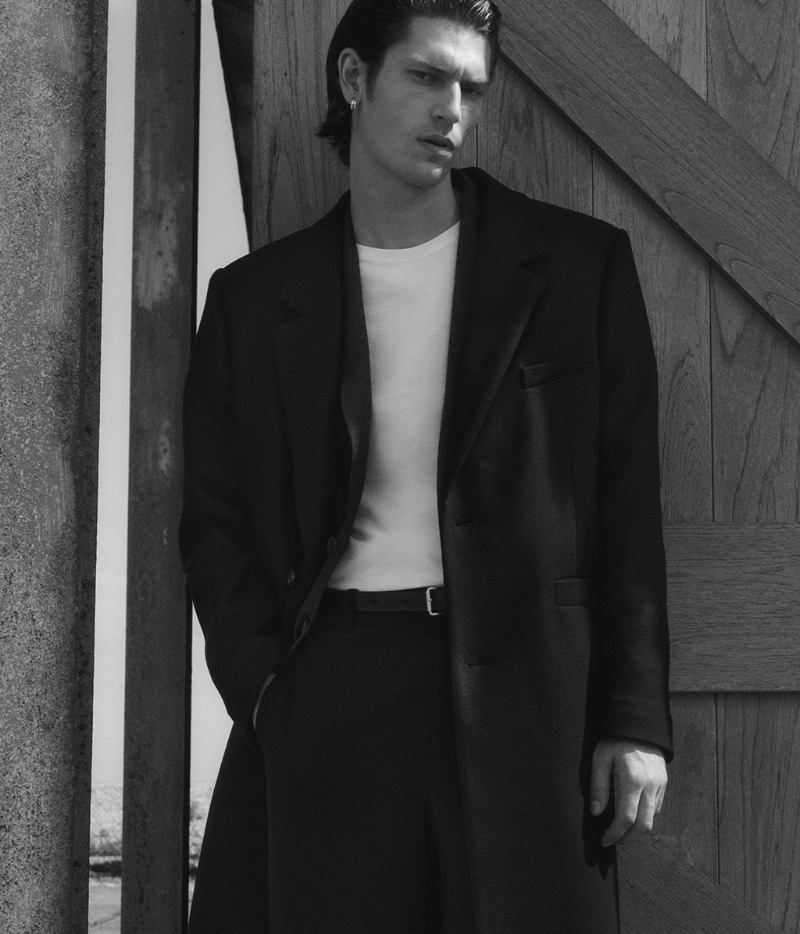 Similarly, the tailored wool overcoat is more than just a seasonal staple. It's an elegant garment that shields you from the elements and elevates your ensemble. Like a well-chosen frame around a masterpiece, it complements and enhances the collection's overarching narrative of timeless sophistication.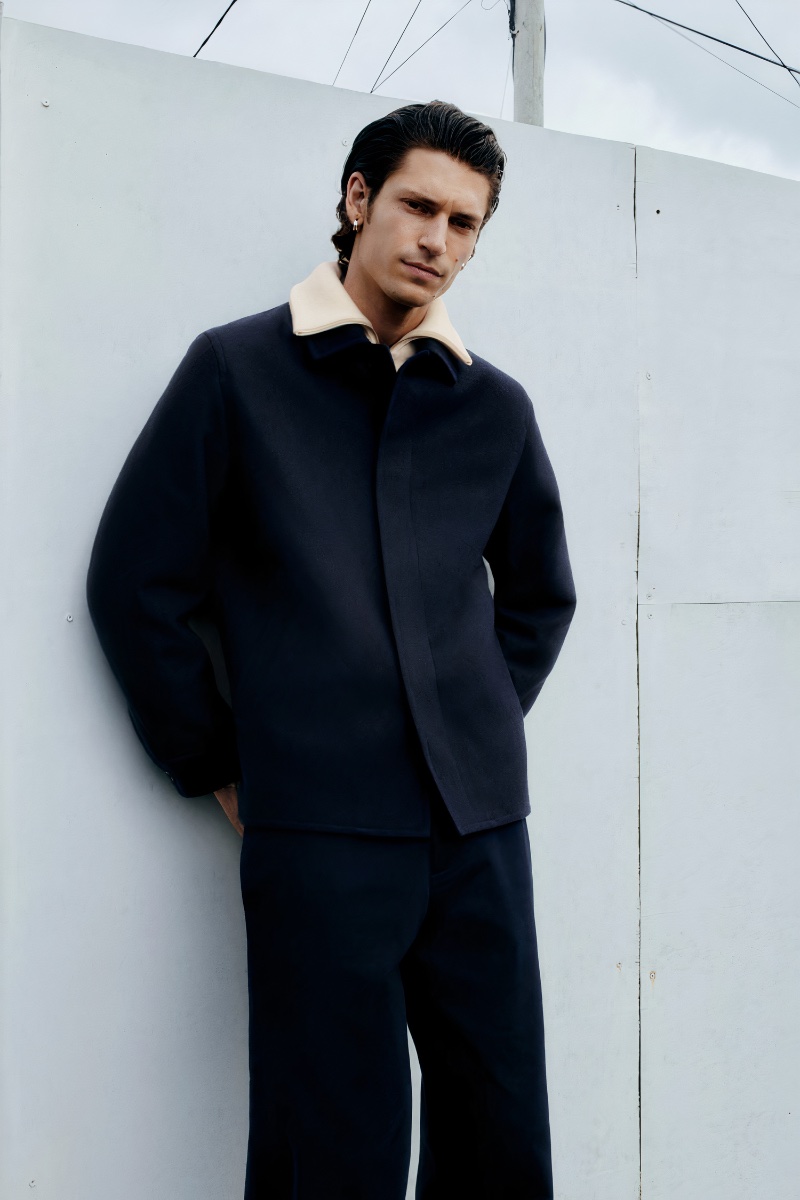 The felted wool jacket, meanwhile, is the epitome of minimalist elegance. It exudes sophistication—knowing its role in the larger story, offering a subtle yet impactful presence that enriches the collection's ethos.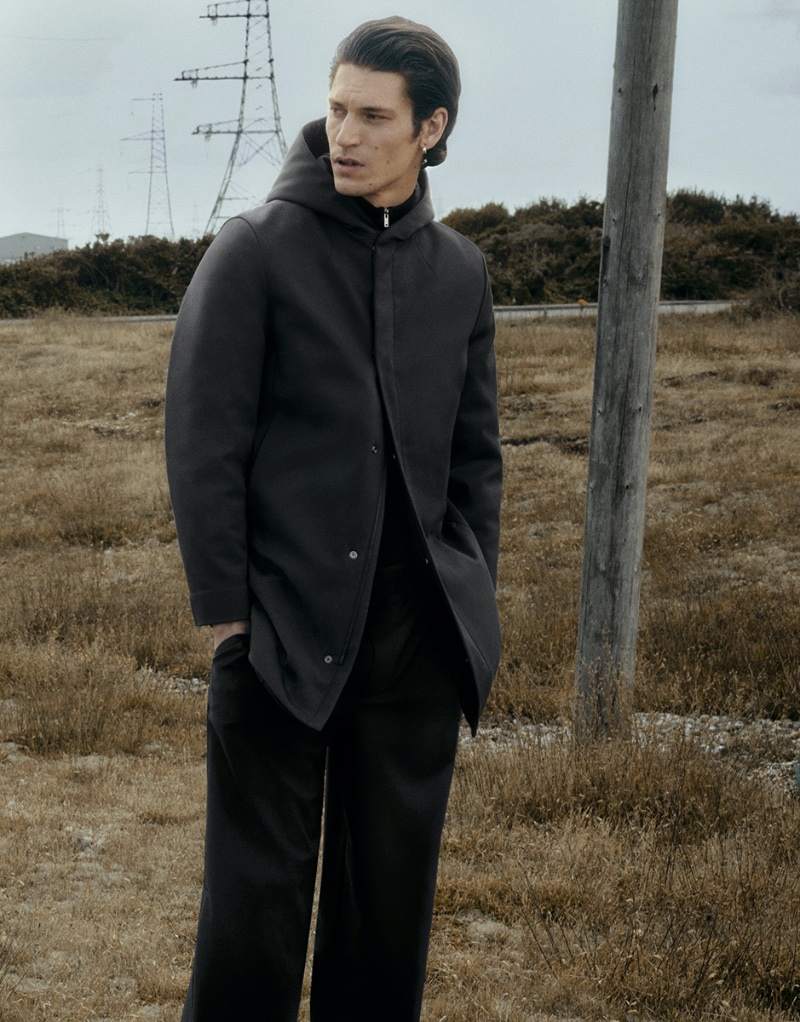 Each piece in COS's fall 2023 outerwear collection is a chapter in a larger tale of style and sustainability. They are shields against the elements and companions on your journey through the ever-changing seasons.