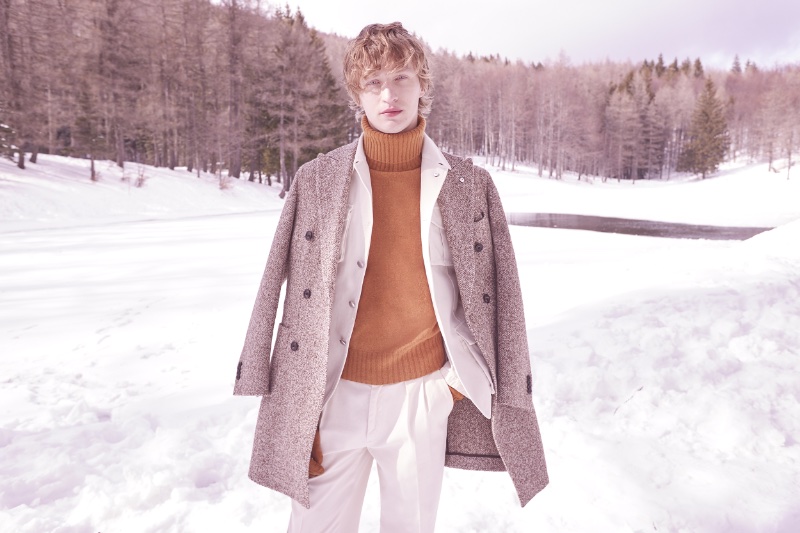 L.B.M. 1911's fall-winter 2023 collection is a heartfelt tribute to North America's rugged beauty and hardworking inhabitants. For the season's campaign, model Nikita Stsjolokov embodies this ethos, pictured against a canvas of snow-draped vistas. 
L.B.M. 1911 Fall/Winter 2023 Campaign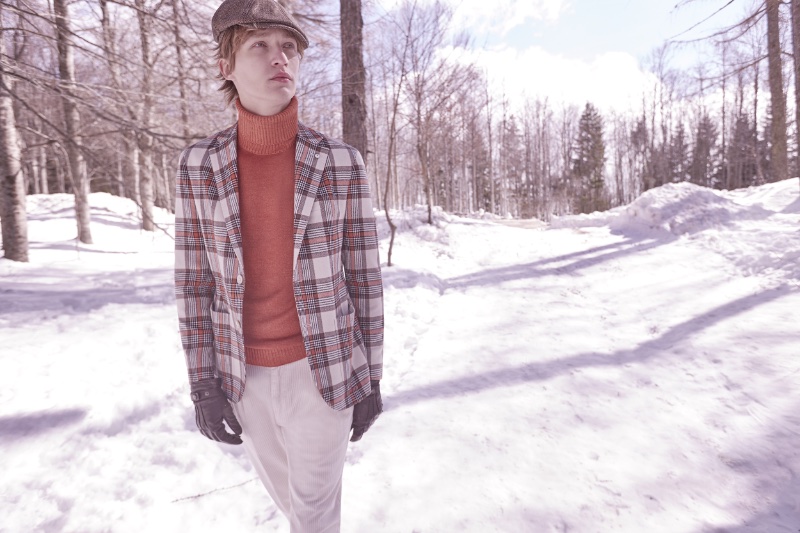 The collection feels like a sartorial map of New England, where each piece—from corduroy trousers to a cozy turtleneck sweater and timeless herringbone coat—reflects the region's charming fishing hamlets, sentinel lighthouses, and endless forests.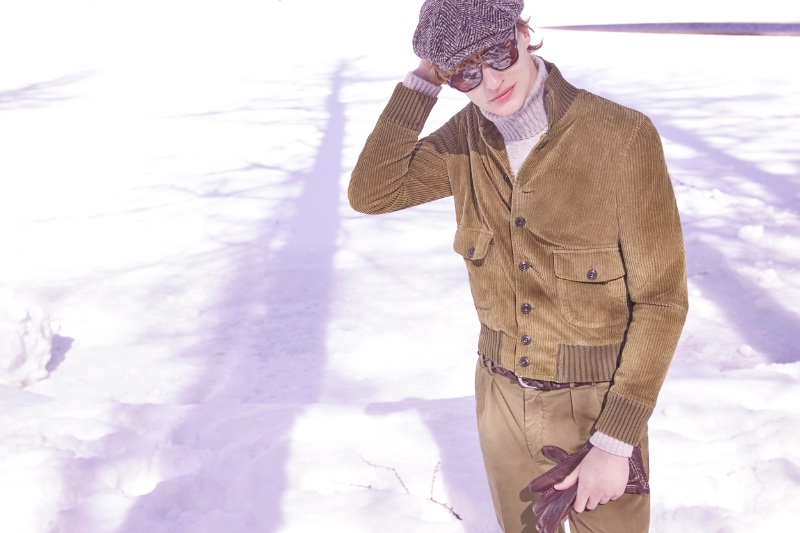 L.B.M. 1911's color scheme honors the unique light that bathes New England. Vivid blues mirror the expansive waters, while soft pinks evoke the region's iconic maple leaves. These lively hues mingle with earthy browns, beiges, and camels, reminiscent of a Vermont forest during the fall.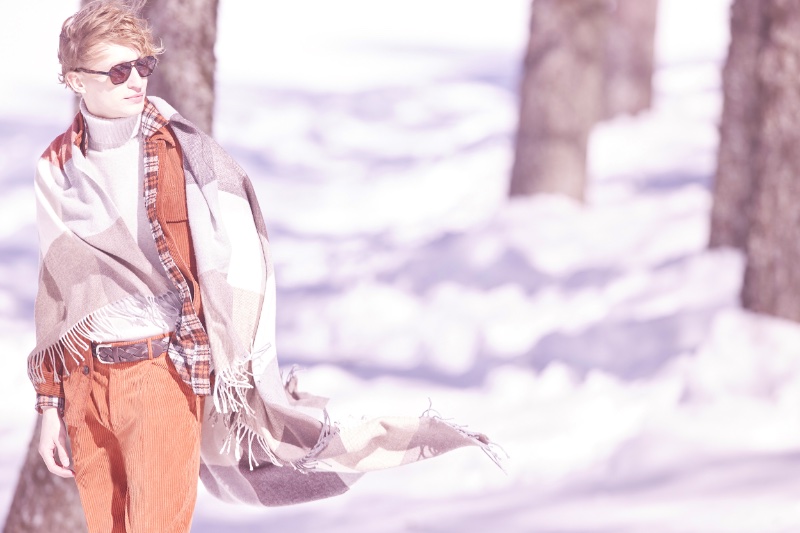 In a nod to the pragmatic attire of residents, this season's vibrant colors are balanced by a muted palette of greys and taupes. Designed for men who value authenticity and elegance, L.B.M. 1911's collection radiates a youthful, utilitarian charm. 
Off-white elements, akin to the lighthouses that stand guard along uneven coasts, serve as waypoints in the collection's narrative. The finishing touch? Accents of persimmon capturing the invincible spirit of New Englanders with L.B.M. 1911 mirroring this lifestyle—elevating it and speaking an eloquent and deeply rooted fashion language.