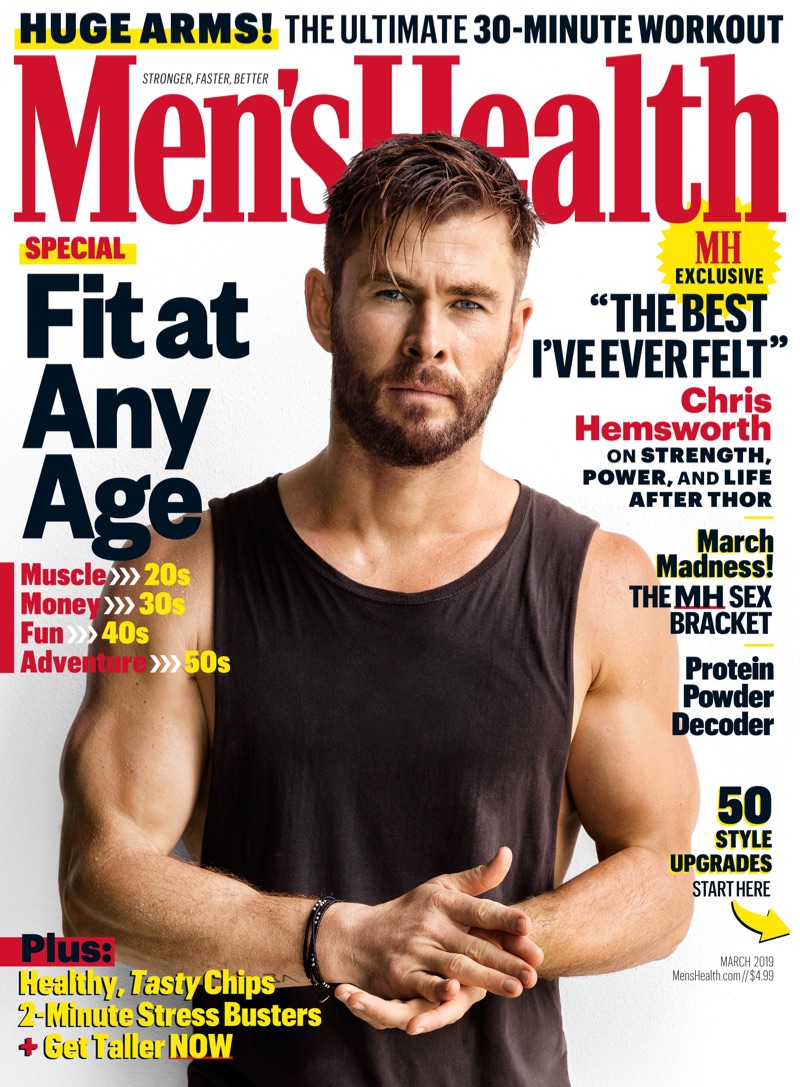 Covering the March 2019 issue of Men's Health, actor Chris Hemsworth connects with photographer Steven Chee. Hemsworth promotes his fitness app Centr, as well as discussing his own physique. One of Hollywood's hottest actors with a celebrity net worth of $90 million, he's asked if he feels pressure to maintain the body that made him famous. Hemsworth responds, It comes hand in hand with the roles I play, but look, occasionally you'll see paparazzi poking out of the bushes and you're like, How's my rig look? Am I on point, or have I slacked off lately? I maintain my fitness because it makes me feel better.
Related: Chris Hemsworth Covers GQ, Reflects on Current Career
Discussing if age will impact his future film roles, Hemsworth shares, It's about whether the story interests me, to be totally honest. I grew up watching the Tom Cruise model of films that are fun, entertaining, and then squeezing in a few themes that speak to different parts of yourself, your personality, or your soul. Read more at MensHealth.com.
Chris Hemsworth Men's Health Photo Shoot