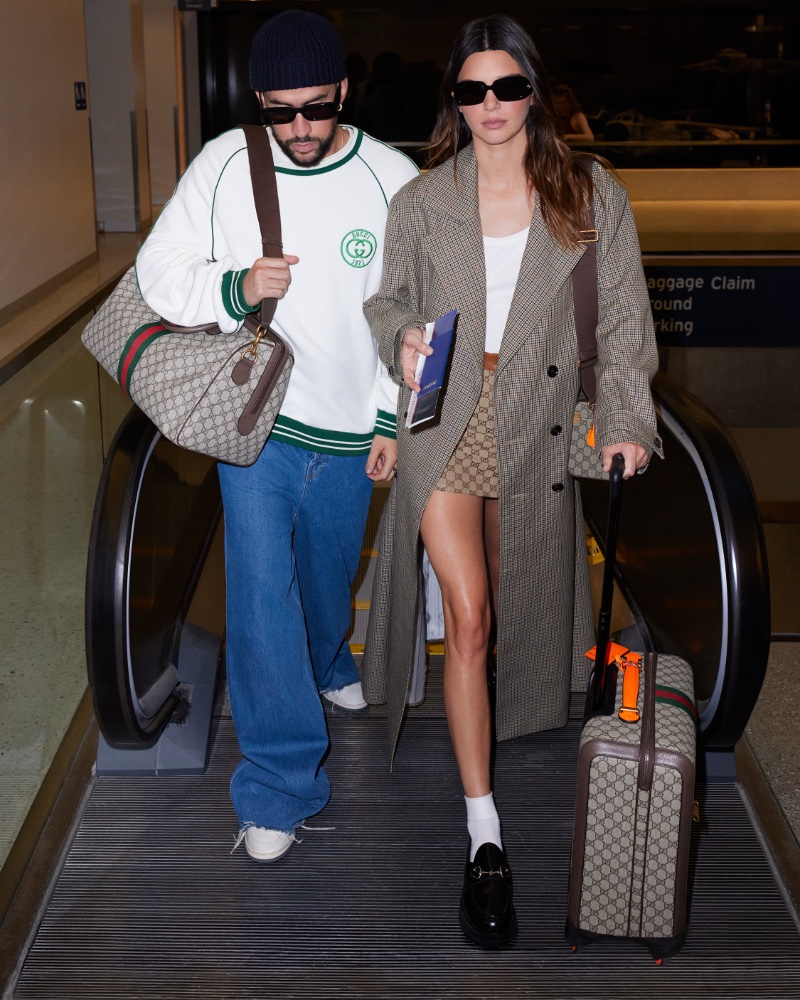 Following the success of its previous campaign featuring Jungjae Lee, Gucci Valigeria has once again captured the spotlight. This time, Gucci has enlisted the power couple of Bad Bunny and Kendall Jenner for its latest advertising spectacle.
The campaign channels the magic of "Gucci Ancora," a tribute to the enduring love that fuels the Gucci community. Art director Riccardo Zanola sets the stage in an airport, where Bad Bunny and Kendall Jenner evoke the jet set charisma that was the hallmark of nineties glamour.
Bad Bunny for Gucci Valigeria Campaign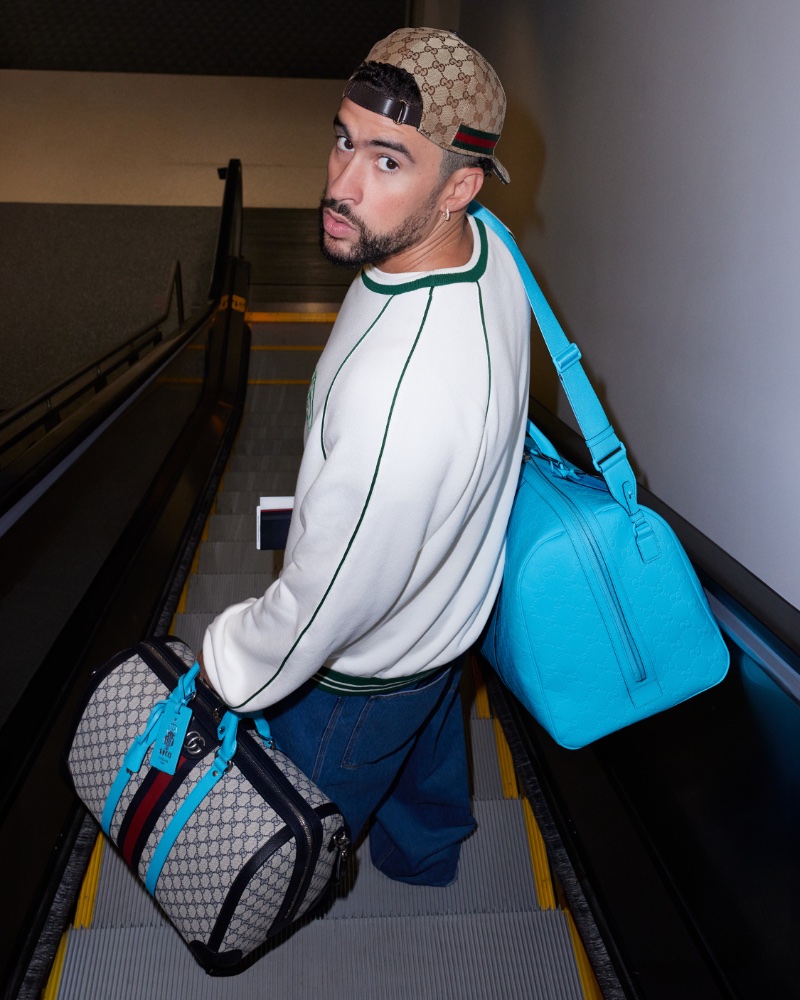 Photographer Anthony Seklaoui employs a hyper-realistic lens, capturing the duo in an immediate and luxurious setting. Bad Bunny, the Puerto Rican music icon, is seen carrying an array of pieces from the Gucci Savoy collection.
The lineup includes the GG Supreme duffel bag in various sizes, a backpack, a rigid suitcase, and a trolley, each adorned with Gucci's signature motifs like the GG monogram and the Web stripe.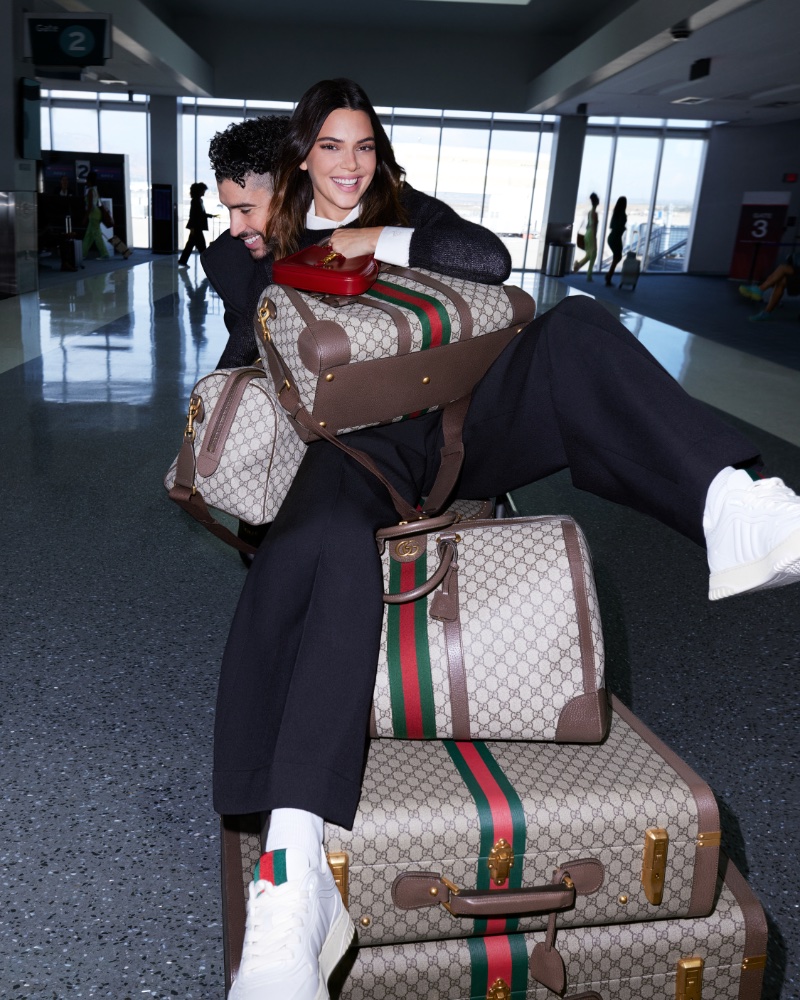 Stylist Alastair McKimm assembles Bad Bunny's wardrobe, a curated selection of Gucci pieces that range from baggy jeans to an oversized sweater and sunglasses. 
Gucci Valigeria's latest effort combines elements of nostalgia, community, and high fashion to create a story that showcases the brand's iconic motifs and celebrates the rich tapestry of love that has always been central to the Gucci ethos.