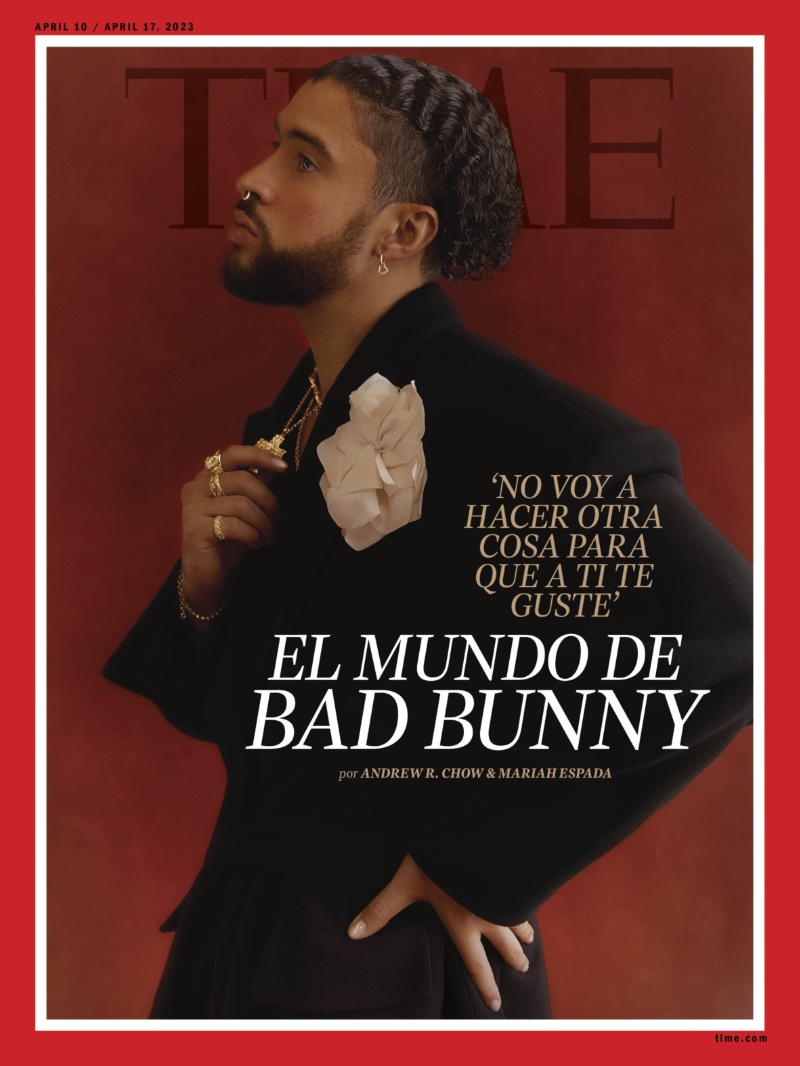 Exuding confidence and elegance, Bad Bunny graces the April 10-17, 2023 issue of TIME magazine with a sleek side profile. The lens of esteemed photographers Elliot and Erick Jiménez masterfully captures this captivating Puerto Rican singer and rapper. Grooming artist Bo enhances Bad Bunny's visage with a daring touch of blush while sculpting his wavy locks falls to the skillful hands of hair stylist Tanya Melendez.
Bad Bunny TIME Magazine Photoshoot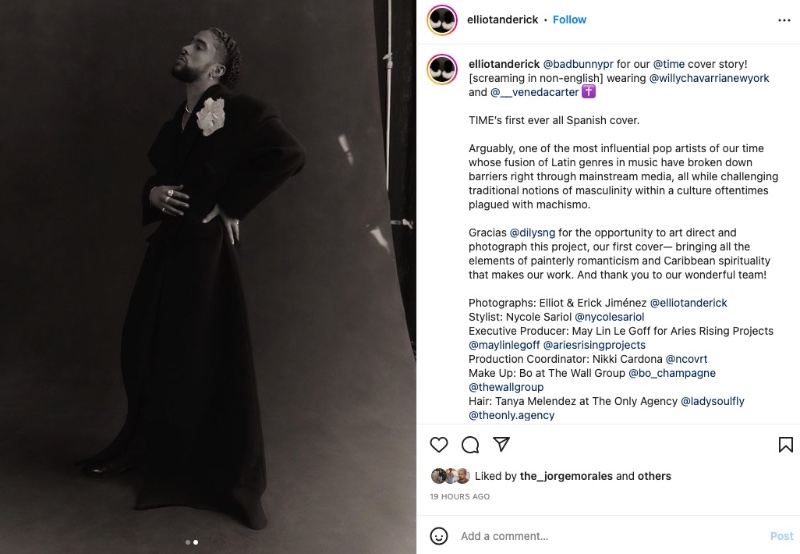 Marking a groundbreaking historical moment, TIME magazine unveils its inaugural all-Spanish cover featuring Bad Bunny. To complement this significant milestone, he is impeccably styled by the discerning eye of Nycole Sariol, who pulls a fall-winter 2023 look from designer Willy Chavarria. The belted coat is tastefully accessorized with gold vermeil jewelry by Veneda Carter.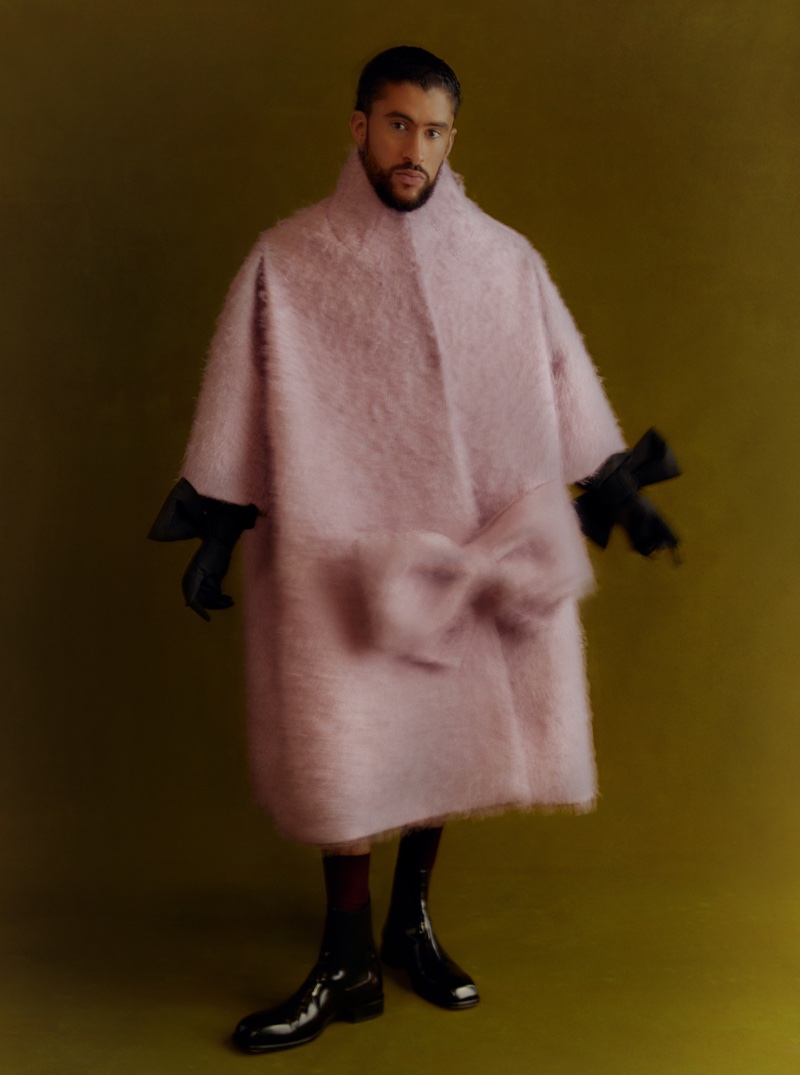 As anticipation builds for the Coachella Valley Music and Arts Festival, Bad Bunny is gearing up to etch his name into history as the event's first Latino headliner. Slated to perform between April 14 and 21, 2023, in Indio, California, this trailblazing artist remains unfazed by the magnitude of the occasion. Compared to the massive roster of stars who have graced the Coachella stage, Bad Bunny's nonchalance is striking.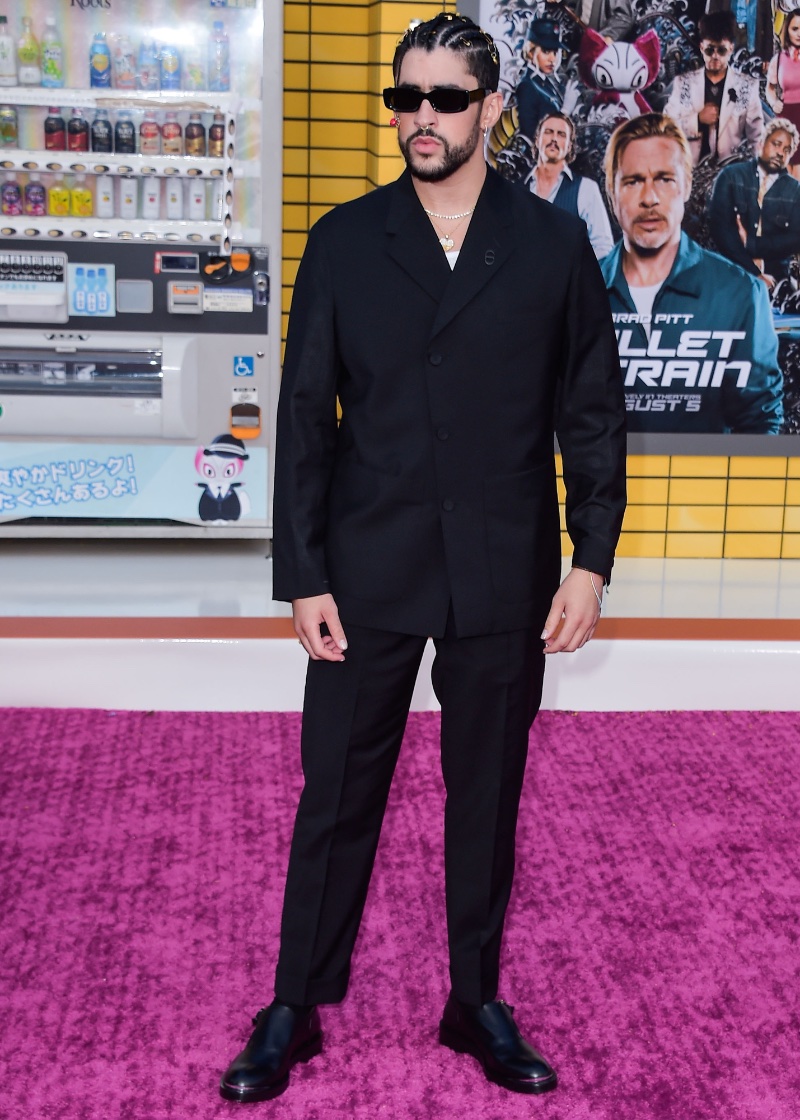 When questioned about the pressure of headlining, he responds with a hint of doubt, "Am I supposed to feel something?" He compares a past performance: "I felt more pressure at the Hiram Bithorn [Stadium in Puerto Rico] than I feel for Coachella." As he prepares to take the iconic stage, his unyielding confidence and carefree attitude promise to deliver a performance for the ages.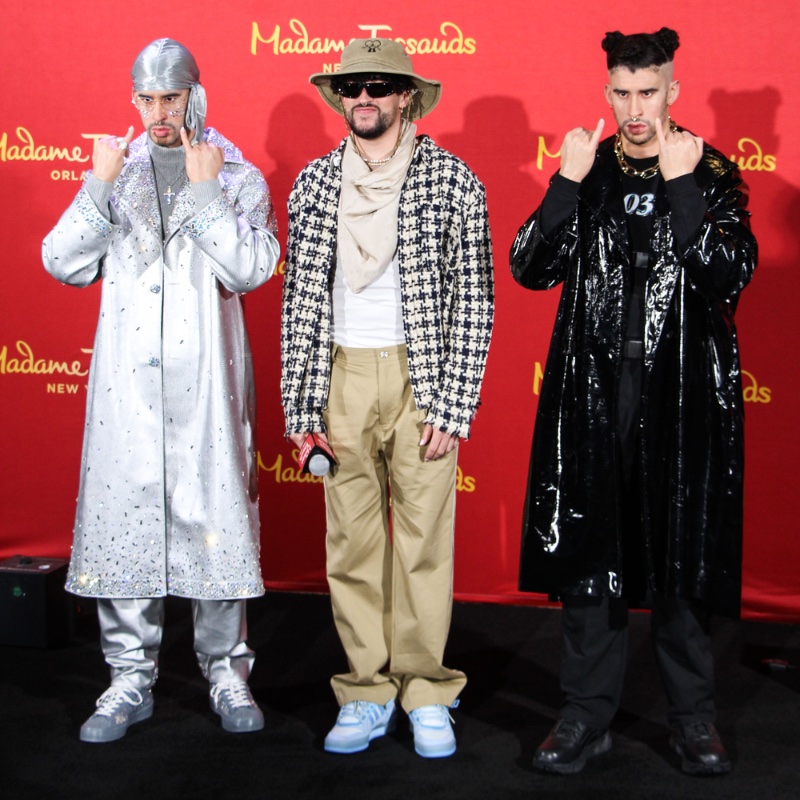 A Closer Look: Bad Bunny's TIME Cover Outfit