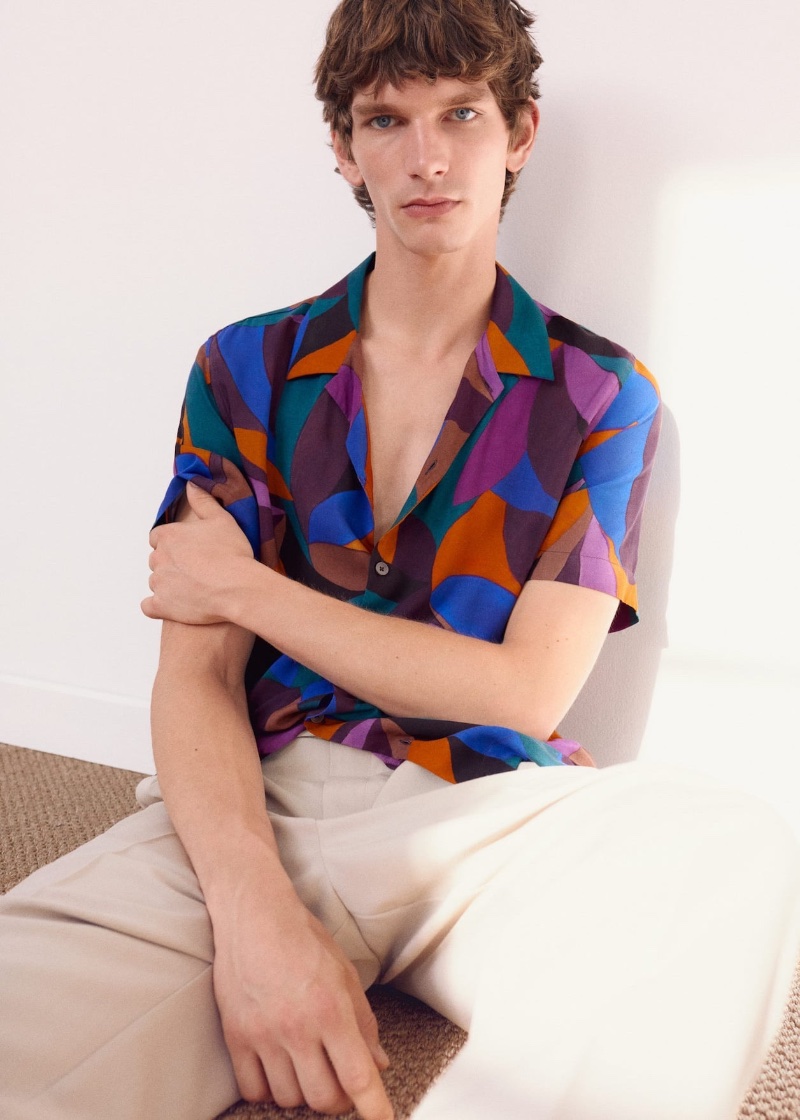 Erik van Gils, once again, strikes an impressive pose for Mango Man, adorning the brand's latest menswear, which is curated under the banner "Loud Colors." Mango highlights a range of men's fashion that effortlessly navigates the transition from summer to autumn. The palette cleverly intertwines neutral tones with adventurous splashes of color, offering a visually appealing contrast.
Mango Man 'Loud Colors' Style Edit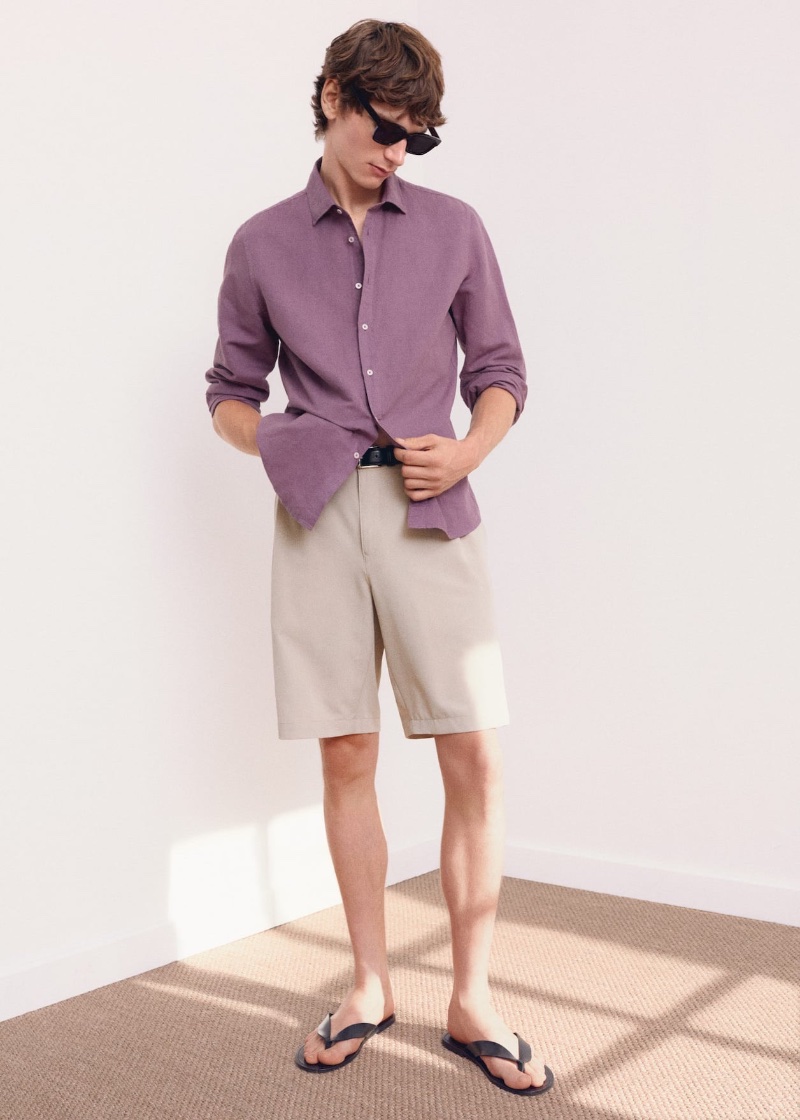 The 100% linen shirt shines in its comfort and style. Its versatility shows, transitioning smoothly when paired with light outerwear, illustrating the lineup's thoughtful design for changing seasons. Additional must-haves include a pair of crisply pleated cotton trousers and a regular-fit suit, which could be your go-to for office wear or formal events as you transition into the cooler months.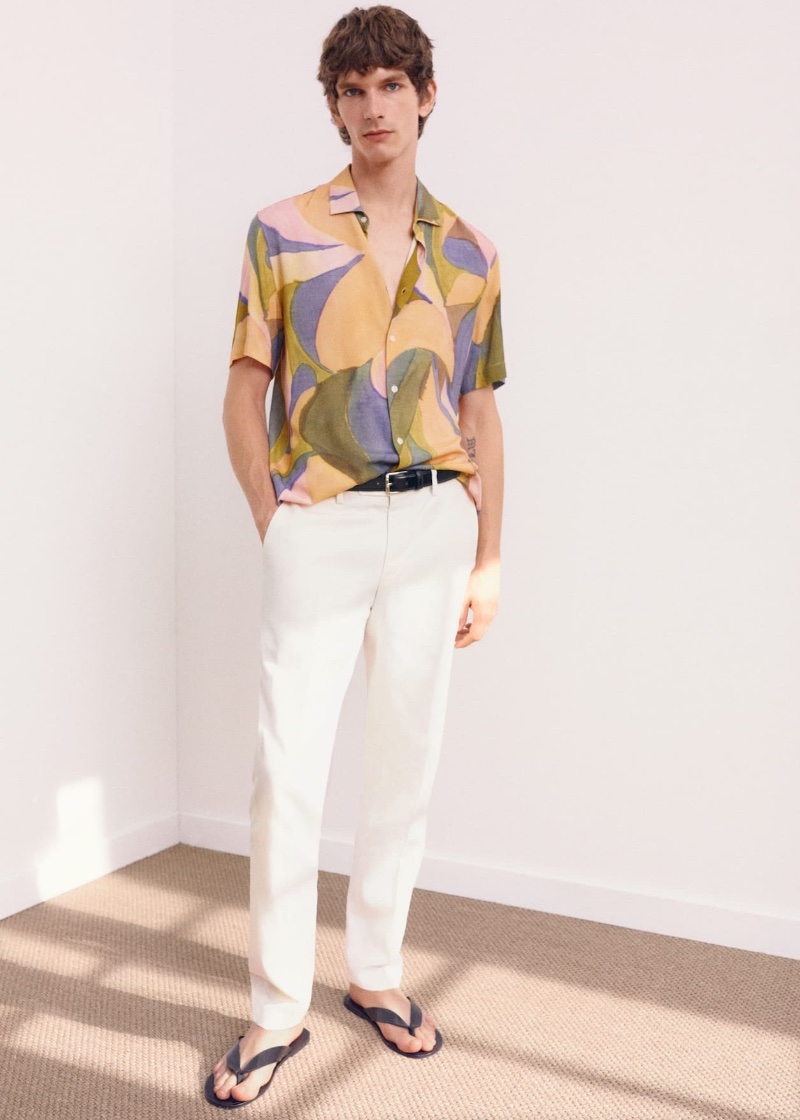 For those off-duty moments that call for a relaxed yet stylish look, Mango presents a series of printed short-sleeve and bowling shirts. Imagine pairing one with Bermuda shorts or slacks for a get-together or a stroll downtown. The eye-catching designs could easily become conversation starters, enhancing the overall vibe of your casual gatherings.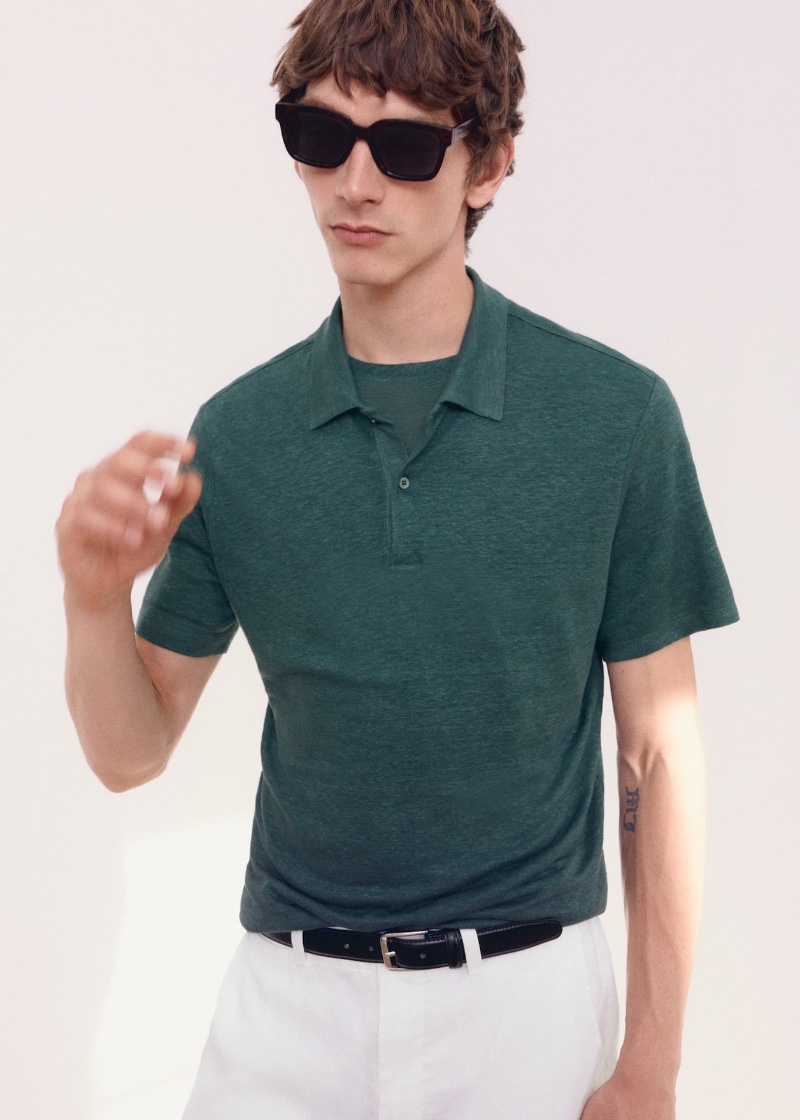 Moreover, Mango's new lineup offers a slim-fit 100% linen polo shirt and light Tencel-linen shirts, enriching the season's casual wardrobe options. The breathability of linen keeps you comfortable in the summer, while the layer-able nature of the polo and Tencel-linen shirts makes them versatile additions to your wardrobe. Picture wearing these on a breezy late summer evening gathering or as a comfortable choice for those early fall weekend brunches.