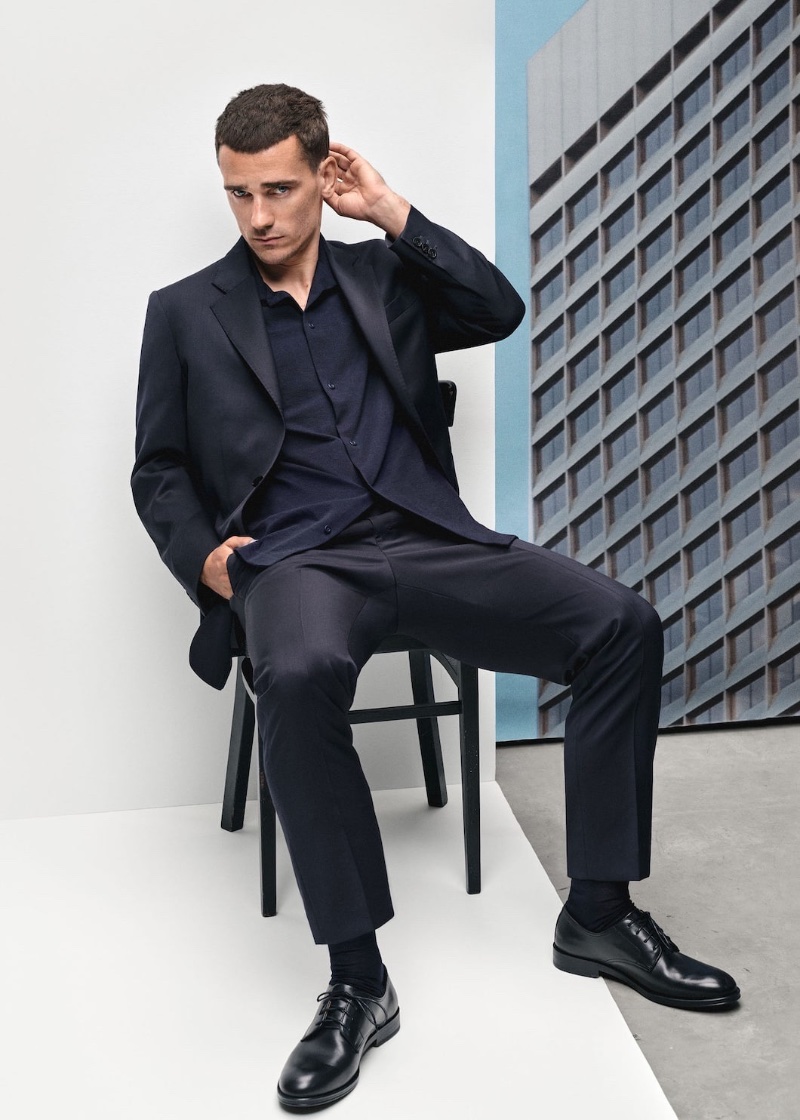 Antoine Griezmann shines as the star of Mango Man's latest Move Forward campaign, embodying a message of resilience and determination in the face of challenges. The celebrated footballer relates deeply to this ethos, embracing the notion of persistence in pursuing one's aspirations.
"Move Forward is an expression that represents my life and connects me to Mango Man, its values, its style, and the characteristics of its garments," explains Griezmann. The footballer's connection to the brand and its values elevates the campaign's significance, aptly summarizing the spirit of overcoming adversity that resonates with the modern man.
Antoine Griezmann for Mango Man Spring/Summer 2023 Move Forward Campaign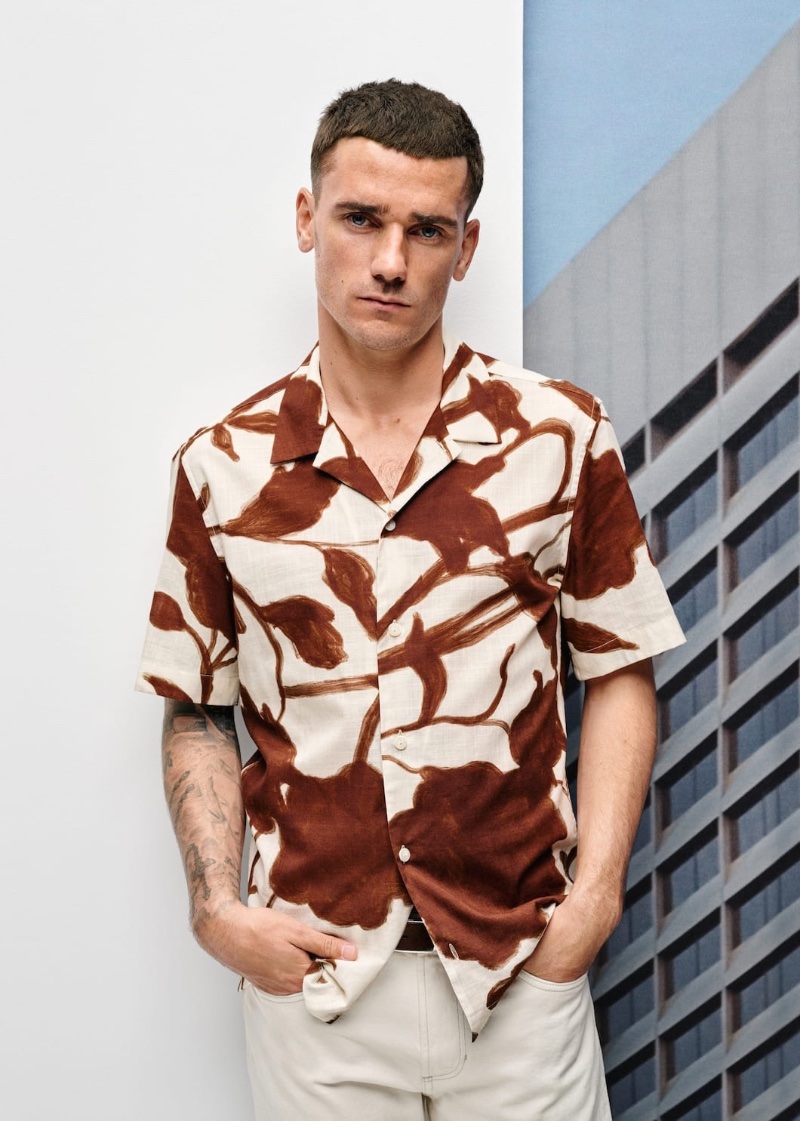 Pilar Riaño, Mango's Director of Communication and Institutional Relations, lauds Griezmann as an ideal representative for the brand: "Griezmann is a global sporting icon and an example of resilience who has overcome difficulties and criticism throughout his career."
Riaño explains that despite the setbacks he has faced in his career, his unwavering commitment to progress aligns seamlessly with the essence of Mango Man—to support the contemporary man in his daily pursuits and help him reach his fullest potential.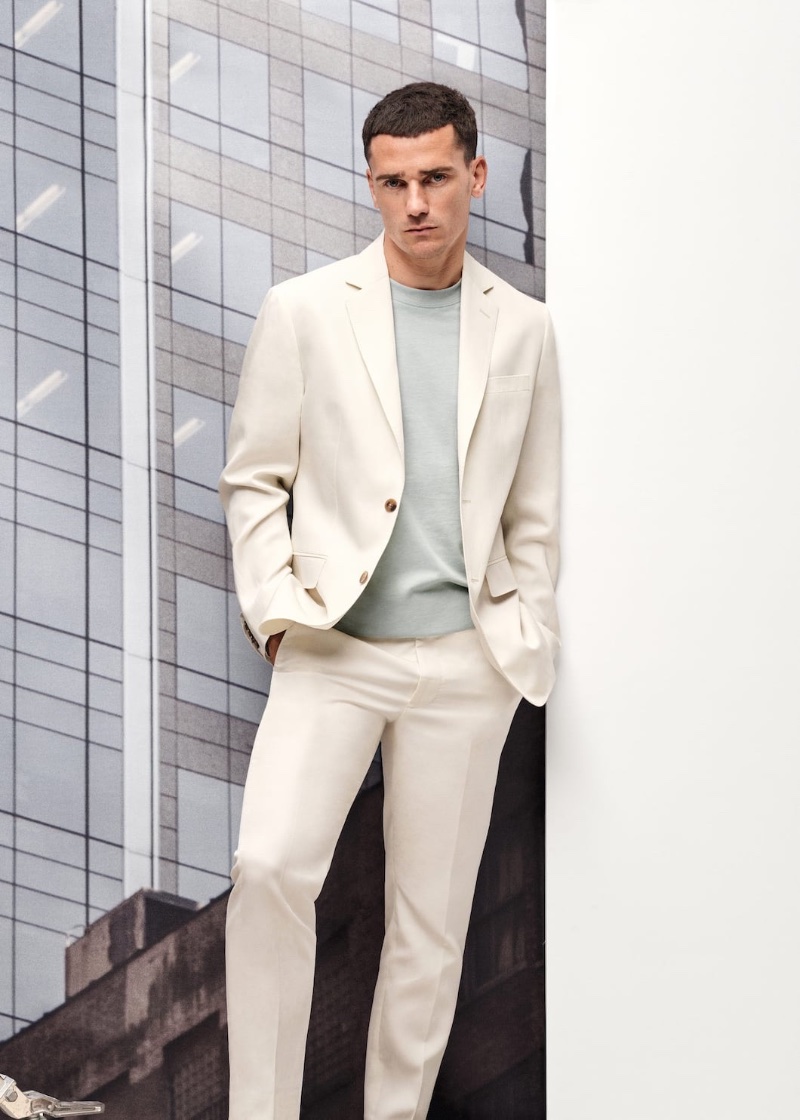 The spring-summer 2023 collection is a testament to Mango Man's dedication to creating versatile and adaptable clothing that caters to modern man's needs. Griezmann dons an array of stylish pieces ranging from relaxed tailoring to linen essentials, light knitwear, and summer-ready shirts. These garments demonstrate the brand's contemporary aesthetic and showcase its commitment to providing clothing suitable for various occasions.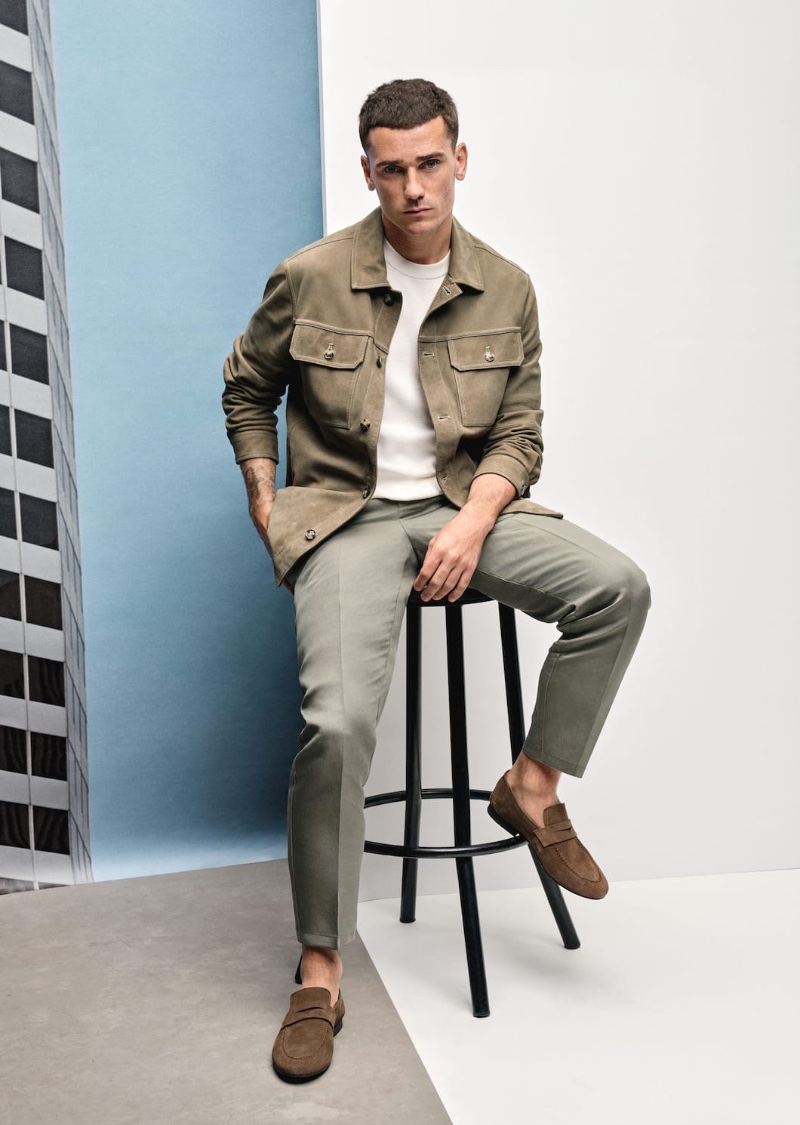 A neutral color palette accented by earthy green and brown tones reinforces the collection's seasonal theme, evoking a sense of warmth and ease. This lineup of clothing, combined with Griezmann's inspiring story of perseverance, creates a powerful message that urges the Mango man to pursue his dreams, equipped with garments that complements his journey every step of the way.