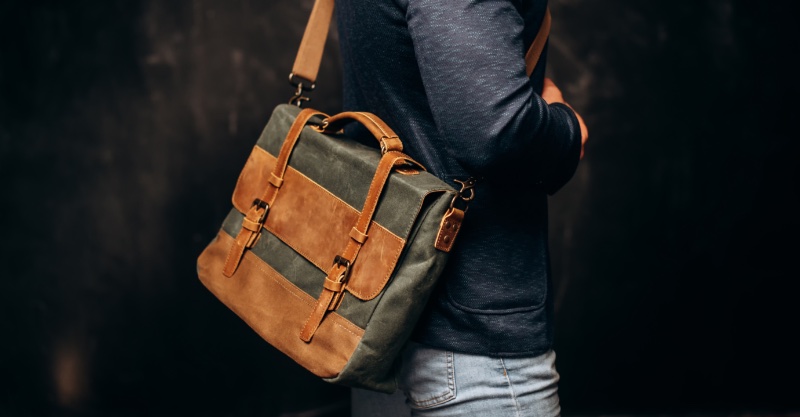 In the ever-evolving world of men's fashion, accessories are pivotal in creating a versatile and stylish wardrobe. From backpacks catering to formal and casual settings to designer crossbody bags making a bold statement, each addition can elevate your ensemble and reflect your personality.
Tote bags continue to reign as a summer staple, while messenger bags have become the go-to choice for professionals seeking a fusion of functionality and style. Finally, duffel bags offer the perfect solution for men constantly on the move, combining practicality with sophistication.
Explore these must-have men's accessories to discover new ways to express your unique style, ensuring you remain impeccably dressed for every occasion.
1. Backpacks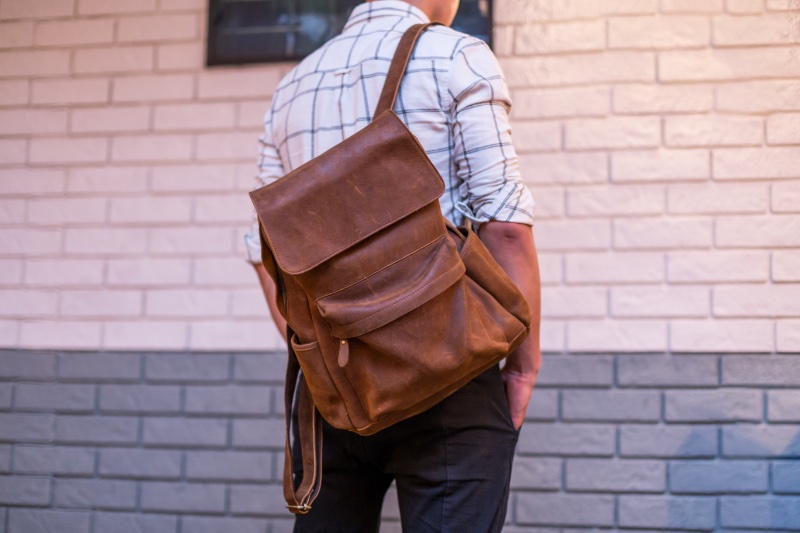 Backpacks have transformed remarkably, transcending their utilitarian origins to become a harmonious blend of fashion and functionality. These versatile companions effortlessly complement various men's styles, ranging from sporty to urban, showcasing their adaptability in every setting. With options crafted from premium leather, rugged canvas, or resilient nylon, each backpack possesses a distinct personality and style.
When selecting a backpack, take a moment to consider your outfit's vibe and intention. Opt for a neutral-toned leather backpack in timeless black or rich brown for formal occasions, such as wearing a sophisticated suit. This subtle yet refined choice seamlessly integrates into your ensemble, elevating your look with elegance.
On the other hand, if you lean towards a more casual aesthetic, allow a vibrant canvas backpack to inject a burst of color and liveliness into your outfit. Embrace the opportunity to express your personality through your choice of gear, effortlessly merging practicality with a distinctive style statement that accompanies you wherever you roam.
2. Designer Crossbody Bags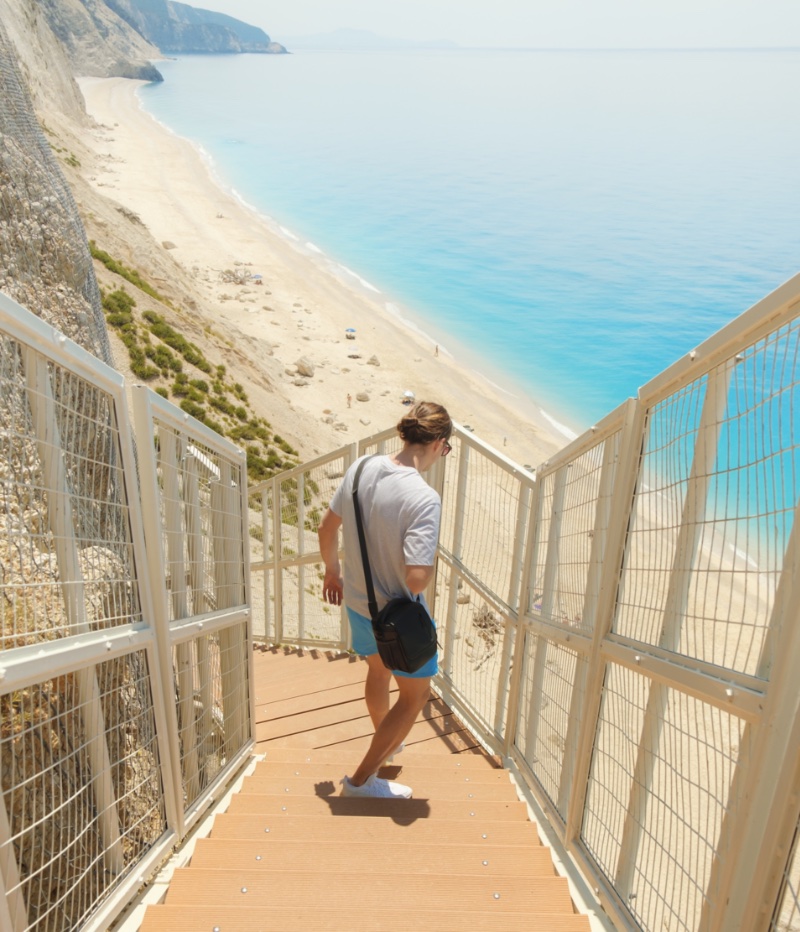 The popularity of men's crossbody bags, particularly designer options, is soaring to new heights. These bags effortlessly harmonize with various styles, from streetwear to high fashion. Not only do designer crossbody bags add a bold statement to your outfit, but they also provide the freedom of keeping your hands free.
For a more casual vibe, embrace the charm of a canvas or nylon bag. Its relaxed aesthetic perfectly complements your laid-back style. On the other hand, for a formal and sophisticated look, opt for a neutral-colored leather bag.
Its timeless elegance effortlessly elevates any ensemble, from a classic jeans-and-t-shirt combination to a meticulously tailored suit. Let your choice of crossbody bag become the epitome of versatility, as it adds a touch of individuality to your fashion repertoire.
3. Tote Bags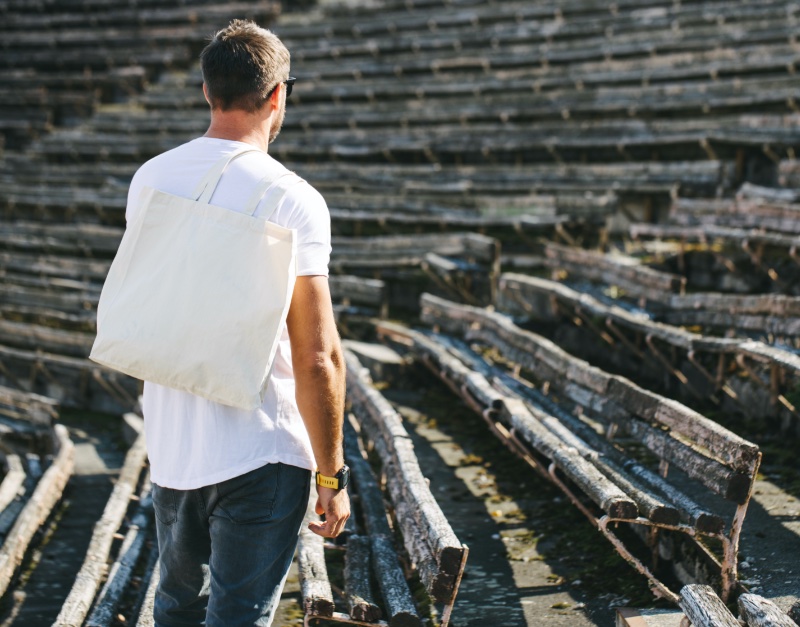 The timeless tote bag continues to make waves as a must-have summer accessory for men. From casual to preppy styles, tote bags seamlessly blend with various men's fashion choices, embodying practicality and style. These bags are the perfect companions for men seeking to carry their essentials fashionably and functionally, whether it's a beach day or a run for errands in town.
Versatile and effortlessly portable, tote bags come in various materials, from reliable canvas to sophisticated leather. When it comes to pairing a tote bag with your outfit, simplicity holds the key. Opt for a neutral-colored bag that effortlessly complements your casual ensemble, such as a crisp white t-shirt and comfortable shorts.
This understated combination exudes a laid-back charm, ensuring your style remains effortless yet refined. However, for those looking to make a bold statement, unleash your inner confidence by selecting a tote bag adorned with eye-catching patterns or striking graphic prints, allowing your accessory to become a vibrant expression of your style.
4. Messenger Bags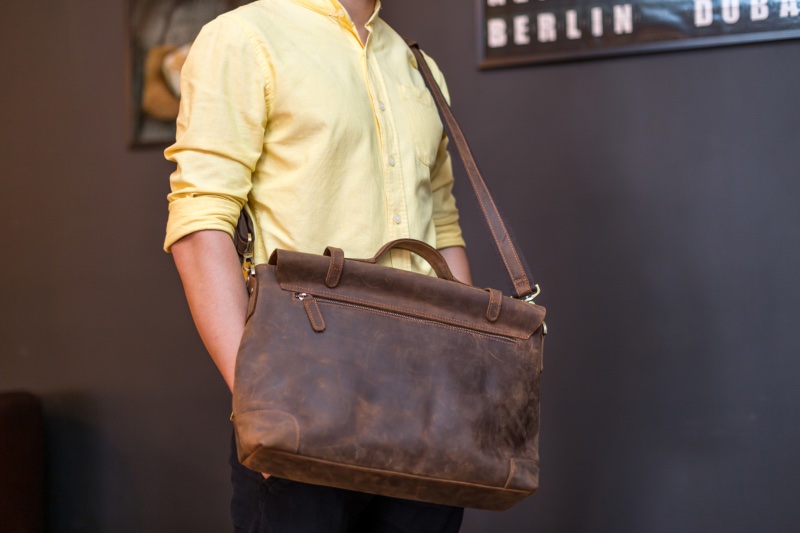 Messenger bags have been an indispensable part of men's fashion for years. From business attire to casual ensembles, these bags seamlessly adapt to various styles, making them a smart choice for men who prioritize style and functionality in their work lives.
With ample space to accommodate essentials like laptops, notebooks, and other work must-haves, messenger bags truly excel in their versatility. When it comes to selecting the perfect messenger bag, prioritize high-quality materials that not only ensure longevity but also exude timeless style.
Opt for premium leather options that age gracefully, promising years of reliable use while maintaining a stylish edge. To integrate your messenger bag effortlessly into your outfit, opt for neutral colors like black or brown, allowing for easy pairing with tailored suits or the classic combination of a dress shirt and trousers.
5. Duffel Bags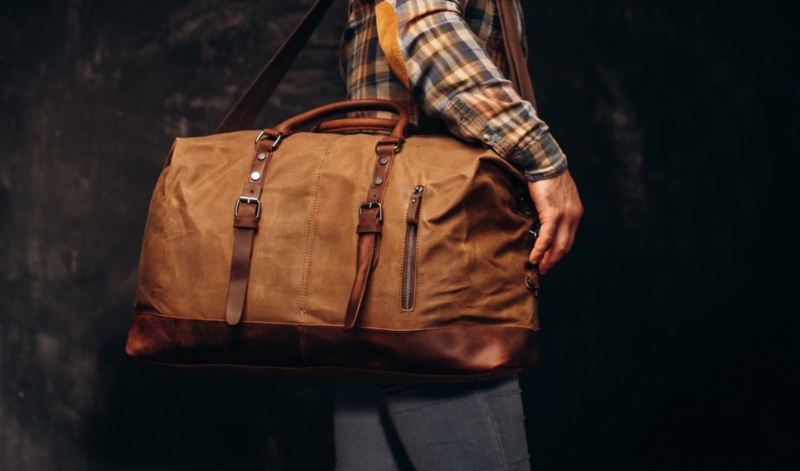 For men who are always on the move, duffel bags are the ultimate companion, whether you're hitting the gym or embarking on a weekend getaway. Their versatility makes duffel bags seamlessly align with various men's styles, effortlessly adapting from sporty to classic.
These bags are a perfect fusion of practicality and style, catering to the needs of men who demand functionality and a touch of sophistication. Crafted from various materials, including durable leather and resilient canvas, duffel bags offer multiple options to suit your preferences. When it comes to pairing your duffel bag with your outfit, simplicity is key.
Opt for a neutral-colored bag that harmonizes effortlessly with a casual ensemble, such as a comfortable T-shirt and shorts. This effortless combination exudes a laid-back charm, making it ideal for everyday use or a quick trip to the gym.
Final Words
In the vibrant landscape of men's fashion, accessories, mainly bags, are vital to enhancing the style quotient. Whether it's the versatile backpack, the statement-making designer crossbody bag, the indispensable summer tote, the professional messenger bag, or the mobile-friendly duffel bag, each serves a unique purpose.
These accessories elevate your style game and cater to various functional needs, from daily commuting to weekend escapades. To keep pace with the dynamic world of fashion, embracing these versatile accessories is key.
Remember, your choice of bag is not just about utility; it reflects your personality, fashion sensibility, and lifestyle. So, don't hesitate to explore, experiment, and express your individuality through these essential fashion companions.