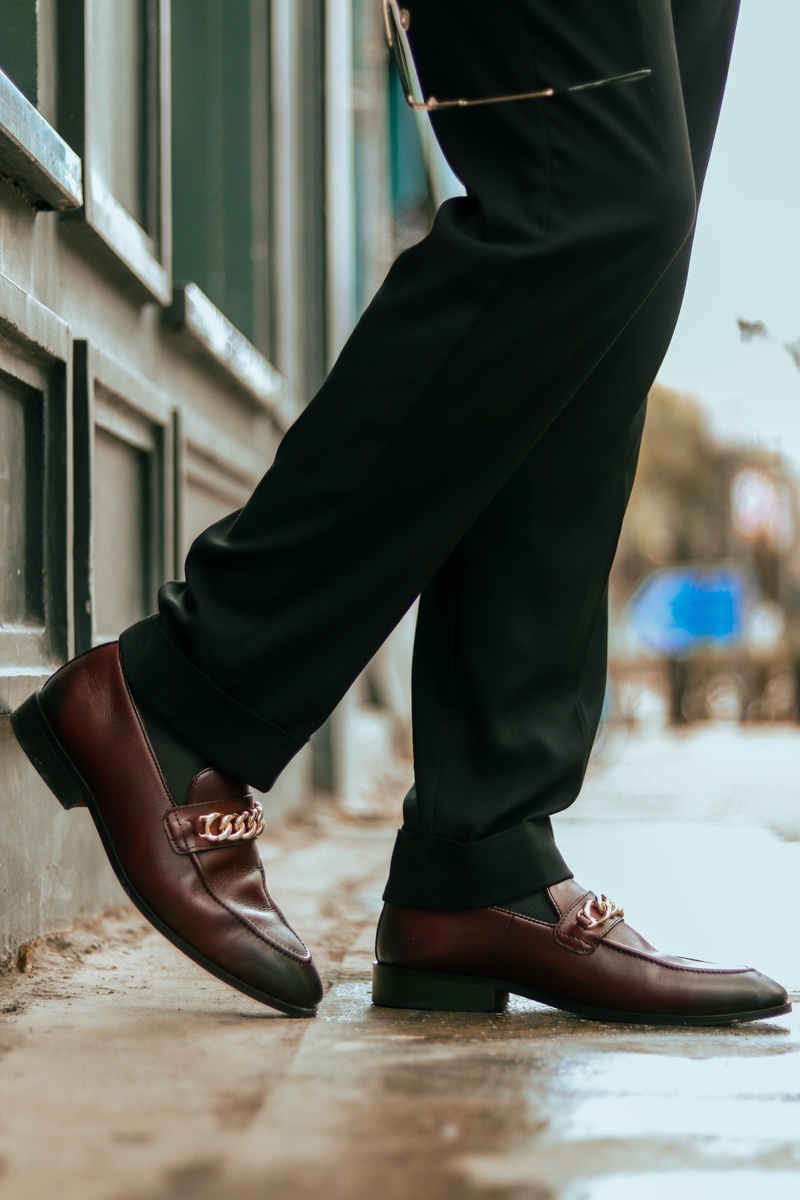 Semi-formal shoes are essential in every men's closet since you can wear these shoes for weddings, office parties, and many more events. Therefore, buying a pair of semi-formal shoes is a worthy investment to be ready for multiple occasions. There are various options available nowadays to bring out your best style. When buying trendy semi-formal shoes, you do not have to spend too much money; instead, explore the best shoe collections. To help you with the ideas, we have this article to share some of the most popular dress shoes for men.

1. Loafers
Whenever someone says to wear semi-formal shoes, loafer shoes are the first thing that comes to mind. Nowadays, loafers are available in various styles and colors. If you like to buy classic loafers, check out the Bruno Marc loafers for men to look impressive in your semi-formal suit. You can also try the leather penny loafers from brands like Bruno Marc since they are made of breathable insole and texture outsole.
If you like to invest your money in the best semi-formal shoes, there are plenty of options out there. Since you can effortlessly look great by wearing these loafers, they are easy to slip off and on. Moreover, you can find loafers that are made of soft material on the upper layer, and they are available in various colors such as tan, brown, black, beige, grey, and much more. So you can choose any loafer design and color to get dressed up for the occasion.
2. Chelsea Boots
If you are looking for some of the best semi-formal shoes, check out Chelsea boots to look charming in your semi-formal outfits. You can wear the Chelsea boot made of suede or leather in nearly every season, such as winter, fall, and summer. Not to mention, the classic Chelsea boots look great with tailored trousers and suits.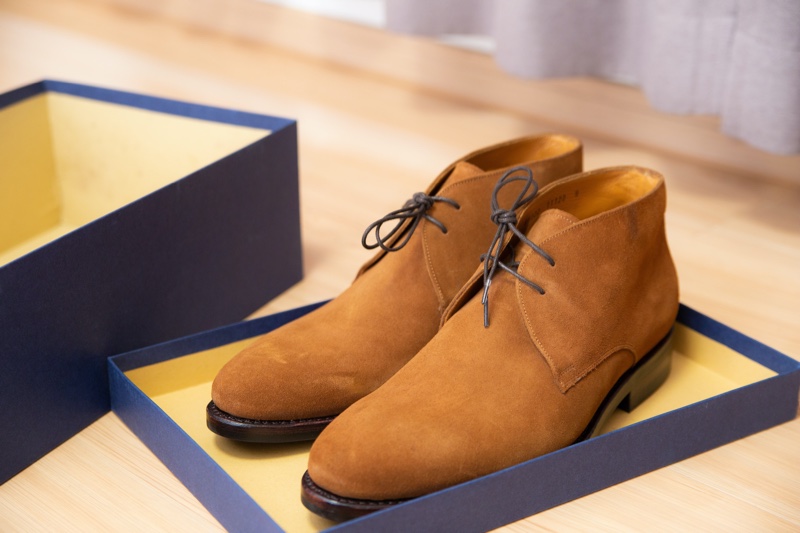 3. Chukka Boots
Chukka boots are the ideal semi-formal shoes that you can wear on a number of versatile occasions. Many chukkas are shorter in height than other boots and have a narrow toe. You can instantly pair these boots with trousers and a tailored jacket to look handsome in your semi-formal attire.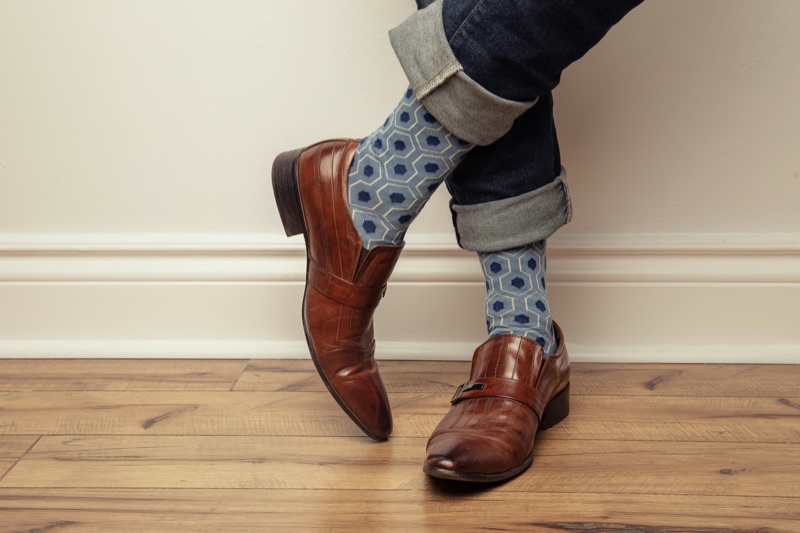 4. Brogues
Do you own a pair of brogues yet? If not, it's time to grab one since they are fantastic as dress shoes that work with semi-formal suits for men. Brogues have many perforations on the shoe top that allow water to escape and quickly dry. You can wear a classic pair of brogues for your semi-formal events and look smart. The signature of brogues is the longwings that wrap around the back part of the shoe. If you like, you can also get the brogues with embellishments present on cap toes.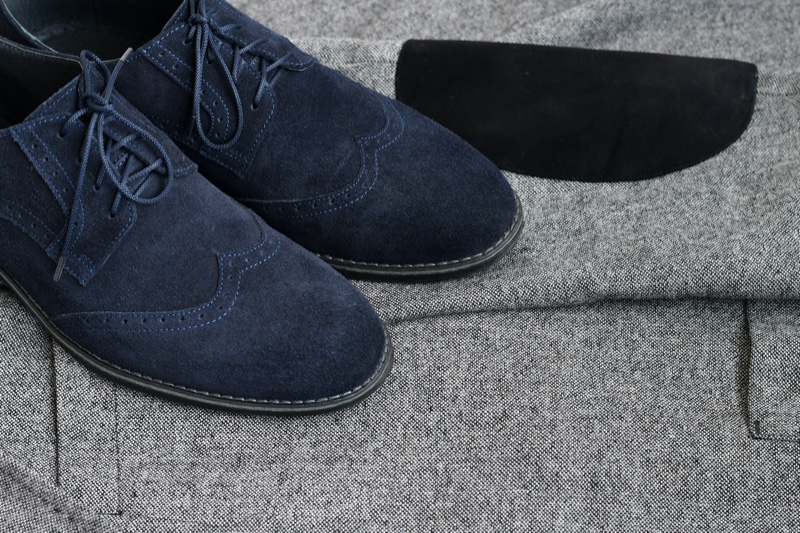 5. Derbies
Derbies are the ideal semi-formal shoes for every man, and it works best for anyone wearing semi-formal suits. The derby shoes help you to pull off your best look with the leather that runs around the vamp and laces to look great with jeans and tailored trousers. Moreover, if you like to wear some regular shoes to your office, choose derbies, and they may switch to being your favorite work shoes. In addition, you can wear the derbies to your date nights to show off your style during a romantic evening.
6. Oxfords
If you are going to invest in the best semi-formal shoes, you can consider the oxford shoes. The oxford shoes are the ideal option if you want to choose footwear that's in between formal and casual styles. The oxford shoes are the timeless choice for every man, and it helps to elevate your look. Moreover, you will look stylish by wearing the sleek pair of oxford shoes, and it helps to pull your overall look together for any semi-formal occasion.
Things To Consider While Buying Men's Semi-Formal Shoes
Before buying a new pair of semi-formal shoes, keep the below things in mind.
Always choose the right fabric. Whatever semi-formal style you choose, consider the shoe fabric. Also, while selecting shoes, consider the climate since leather choices are suitable for summer, whereas it doesn't work well for winter occasions.
If you are confused about different shoe styles, go with a classic style, and you can never go wrong. You can choose the oxford or brogue shoes that have closed lacing and round patterns to match any occasion and style.
If you like to choose shoes to match your outfits, go with tan, brown, maroon, grey, and blue options. Just do not stick to neutral colors such as browns and black alone.
Also, if you like to wear a trendy pair of semi-formal shoes, you can choose monk shoes with a buckle or Chelsea boots. You may even opt for brogues or shoes with tassels and vibrant colored outsoles to create a style statement.
Loafers are the best choice to slip on if you want to enjoy a hassle-free occasion without needing to check the laces. You can wear an elegant slip-on made of a leather upper sole and cushion footbed.
Final words
When it comes to men's footwear, you need to choose the appropriate shoes to wear on each occasion. It is safe to grab a few pairs of semi-formal shoes so that you can wear them on versatile occasions and stay on trend. You can wear these semi-formal shoes from office meetings to wedding parties and look dapper. So, explore the recommended shoe styles on the internet and grab a pair for incredible looks.