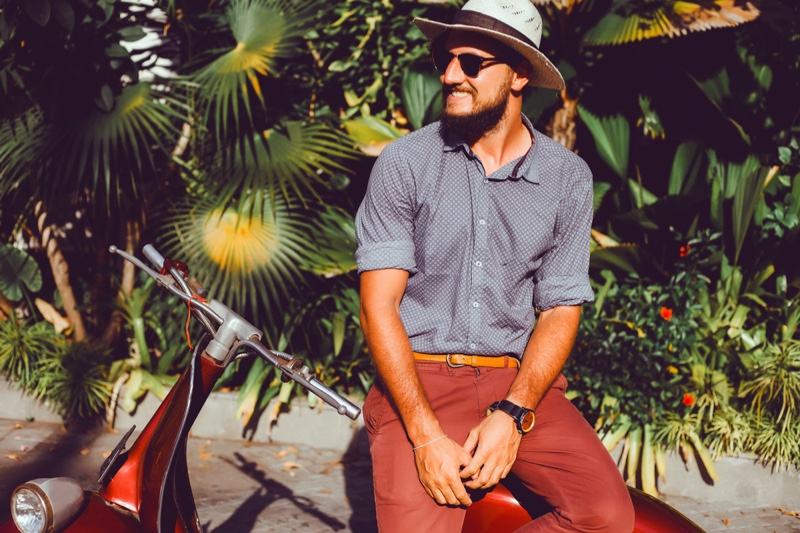 In looking at the Spring/Summer 2021 men's collection from Isabel Marant, you'll love the neutrals and single palette outfits. 
Here's my vote for the spring-/summer look of sun-washed and neutrals.
Sun Washed
Go for the full look with a pair of relaxed sun-kissed pants. If you're thinking of sea and sand, the drawstring jumpsuit is a dynamic and flexible look. Alternatively, combine top and drawstring pants to spell relaxation. Add an oversized blue denim top – to use as an over a shirt or a jacket. 
If you're stretched on cash, toss in a faded t-shirt from your closet. You'll complete the look and save a bit on what's underneath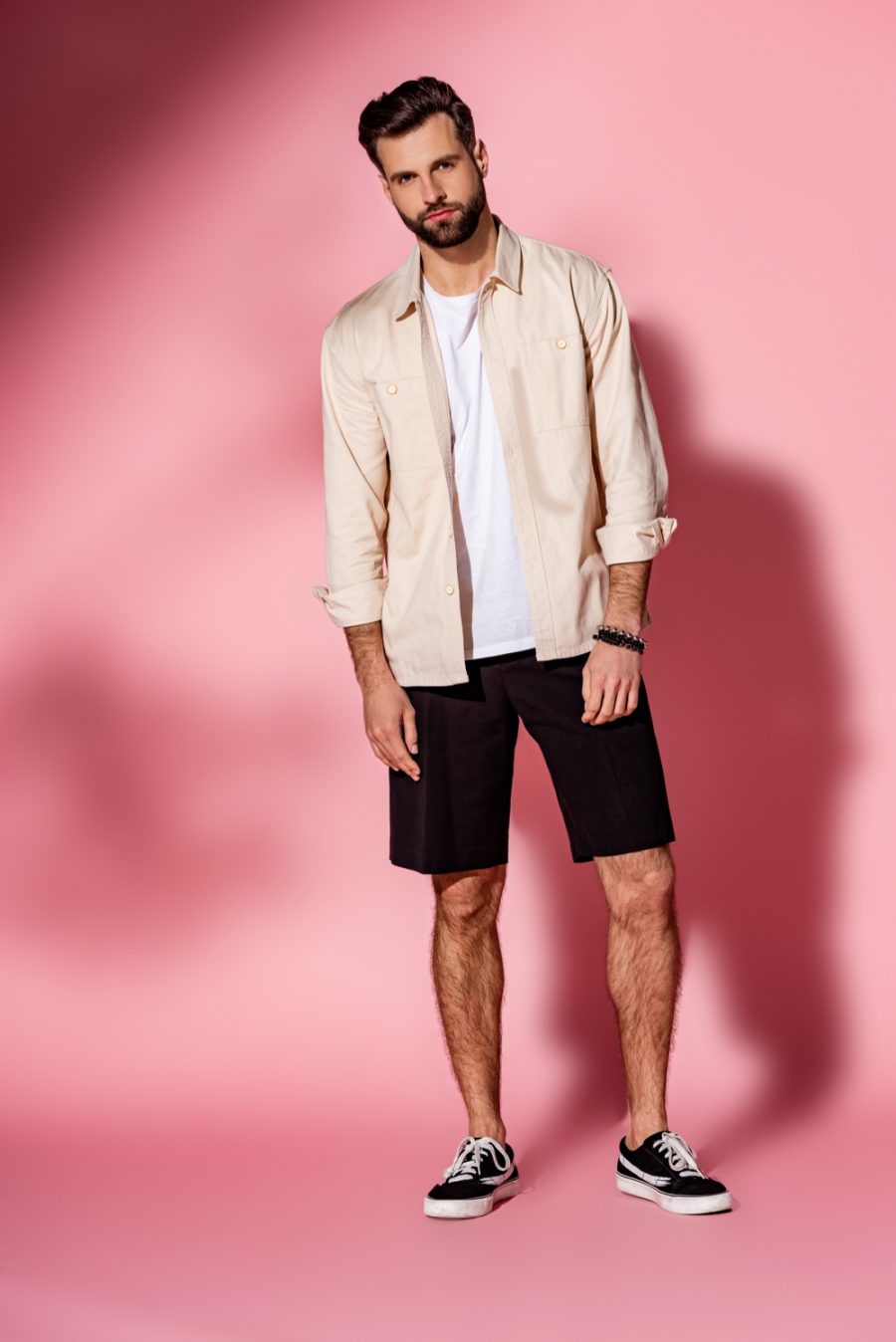 Chic Neutral
For a long time, fashion-conscious men have steered clear of all khaki. It may have reminded you of the guys sitting in the park, playing bocce ball.
But that's all changed. The cool sandy-colored tones for khaki take this neutral look in a brave, new, chic direction. 
If you're ready to up your game, toss in a colorful horizontal sweater. Perfect for cool mornings sipping espresso. Or going for a jaunt in the park after work. You'll have an outfit that can go the full distance from casual to elegant.
Bright Checked Coat
There's nothing like a swath of color on your 1970's inspired coat or jacket to give you an upbeat stride. The splashy yellow checked coat from Isabel Marant may catch your eye. If so, pair it with those chic neutral pants—and voila. You've got a look to envy.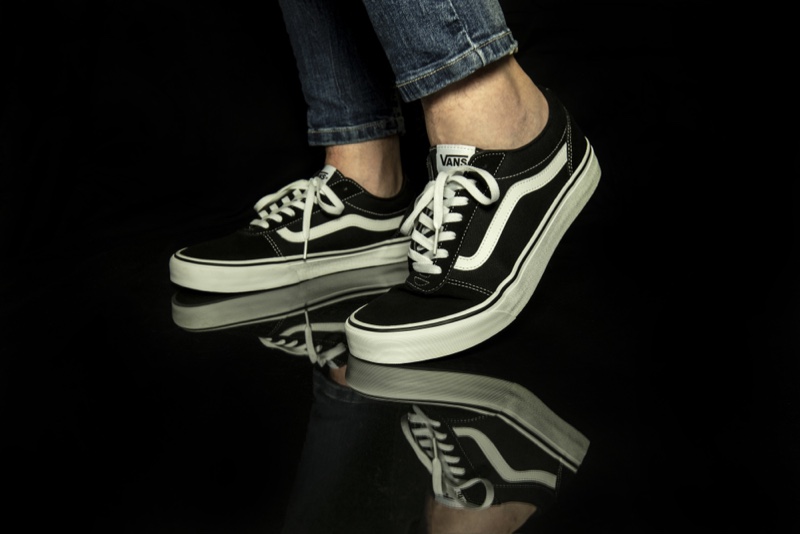 Vans and Sneakers
The relaxed style for spring and summer deserves an extra bounce in your feet. Check out the new sneaker selections. Whether you go for neutral white with red trim or a playful pattern, you'll be ready to strut.
Summer Sandals
Nothing spells summer like sandals. That's why you'll want to upgrade your summer wardrobe by adding open-toed sandals that pair with every outfit. This makes it so much easier to decide what to wear, what to pack, and what will complete your best look. 
Embroidered Blousons
The embroidered look is all the rage, and it's no surprise. This look is easygoing, and just sends a message of relaxed confidence. If you've got a chance, pick a color scheme that works with both denim and khaki. 
Now, let's look at how to manage your finances, grow your style, and come out smiling.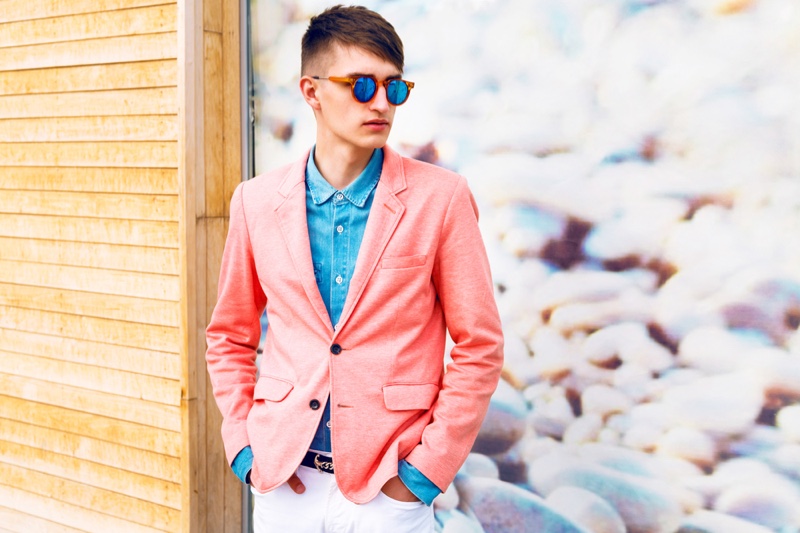 How To Leverage Your Look and Your Budget
Shopping for a new wardrobe is a lot like shopping for a pre-owned car. You want to evaluate your options, do the math, and figure out where you'll get the money to get what you want. 
With a pre-owned car, you might consider credit union used car loans, where you'll typically get a better rate. When building a new fashion look, think about what you have, what you need, and how to get the best value in your purchases.
I asked a few friends who are style masters for their tips.
Jake, a busy management consultant, shared his strategy: "I like to buy a full outfit that's all-new—if it's in my budget. Then, I can use upbeat accessories to fill out the look. If things are tight, I flip the equation. I rely on tried-and-true favorites to create a seasonally relevant look, and then boost it with a new hat or bag."
Sandy, a colorist in a super popular salon, advises, "Start with what you love. If you're passionate and you just can't live without that look—own it. You deserve it. But, then, make a budget. Figure out what to earn so you can have that stunning new outfit."
Peter, a tech entrepreneur, offered this insight, "I like to think of the cost-per-wear. I know it may seem too data-driven for an approach. 
If you get that jacket you've been eyeing and wear it every day for the season, divide the cost by the times you're wearing it. It's a simple way to evaluate if the jacket is truly going to pay for itself."
Sum Up
As the fashion world is here to remind us, spring and summer are the time for relaxed expression. With these tips, you'll create your style that feels great—and looks fantastic.