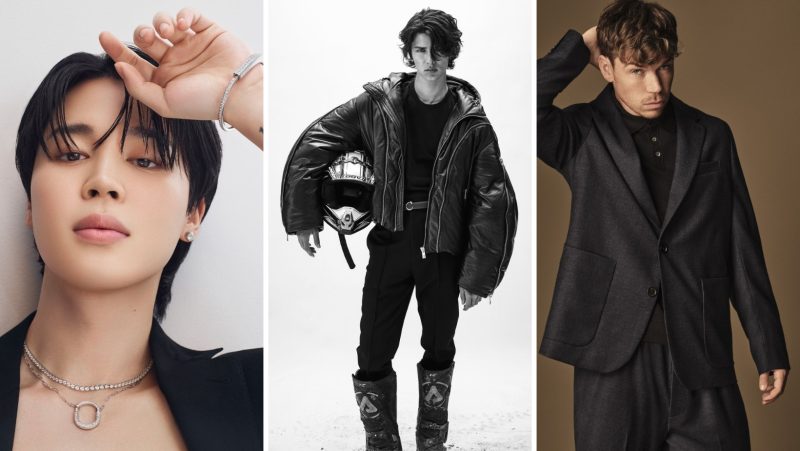 Jimin dazzled in Tiffany & Co.'s new Tiffany Lock campaign. Not just a splash of luxury, this ad brings the Tiffany Lock collection to the fore, comprising statement-making bangles, necklaces, and more. In another high-profile collaboration, Count Nikolai of Monpezat showcased his rugged charm in moto style for Numéro Netherlands, a striking blend of aristocracy meets contemporary. Meanwhile, COS has tapped Will Poulter as the face of its fall 2023 campaign.
Shifting gears to denim, Massimo Dutti unveiled its fall-winter 2023 collection, with Quentin Demeester taking center stage. The line is a tribute to the evergreen love for denim, extending from classic jeans to stylish denim shirts. Across the city, Esprit brought the buzz of New York into its fall 2023 campaign, an ode to the city's dynamic spirit. Taking denim a notch higher, anOnlyChild launched a new capsule collection, channeling the timeless charm of classic Americana.
Brunello Cucinelli presents menswear from its fall-winter 2023 collection, highlighting a different sartorial perspective, focusing on textured fabrics and earthy tones. In the grooming circuit, Omar Apollo made waves as the new ambassador for Youth To The People, taking the mantle as the first "Voice of the Brand." Lastly, the allure of the Amalfi Coast becomes the backdrop as Franky Cammarata connects with Ron Dorff, embodying a collection that breathes the elegance and relaxation of the Italian Riviera.