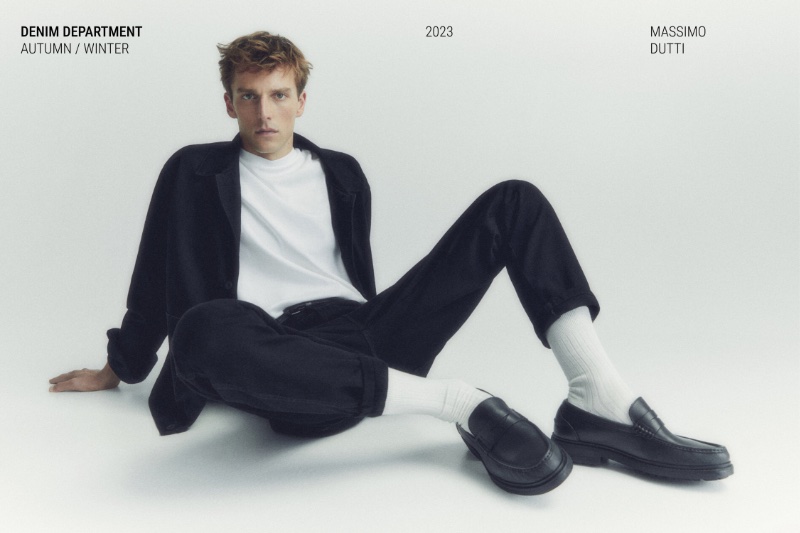 Navigating the sartorial labyrinth, denim emerges as an unshakeable constant. Massimo Dutti's fall-winter 2023 collection, aptly titled Denim Department, introduces a modern take on this indispensable fabric. The artistry of photographer Ami Lusinchi brings model Quentin Demeester to the forefront of the lookbook, painting a picture of denim's enduring allure through a vintage, washed-out lens.
Massimo Dutti Fall/Winter 2023 Denim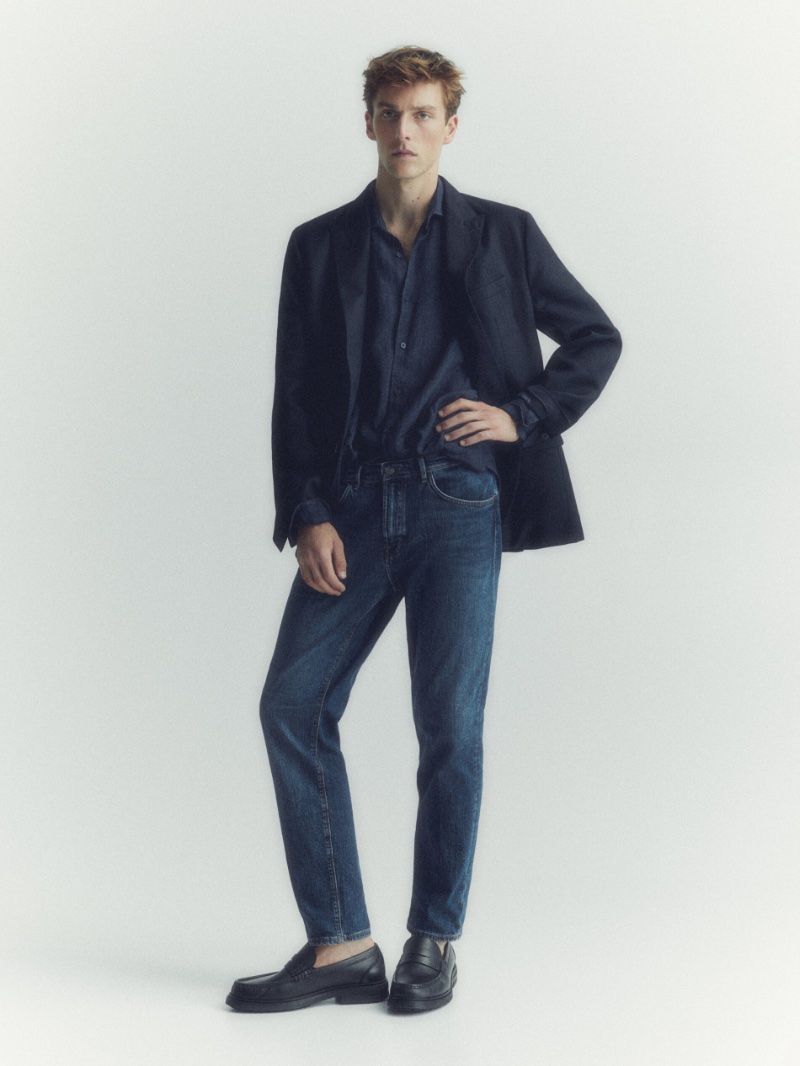 This collection takes denim's fundamental versatility in stride, featuring pieces ranging from the staple denim shirt and jeans to the trendier overshirt. The classic jeans and white t-shirt combination is elevated with a pair of loafers, gracefully transitioning from casual to more refined settings. Swapping the tee for a crisp white shirt introduces a touch of sophistication, while a sports coat paired with jeans epitomizes a seamless integration of a business casual aesthetic.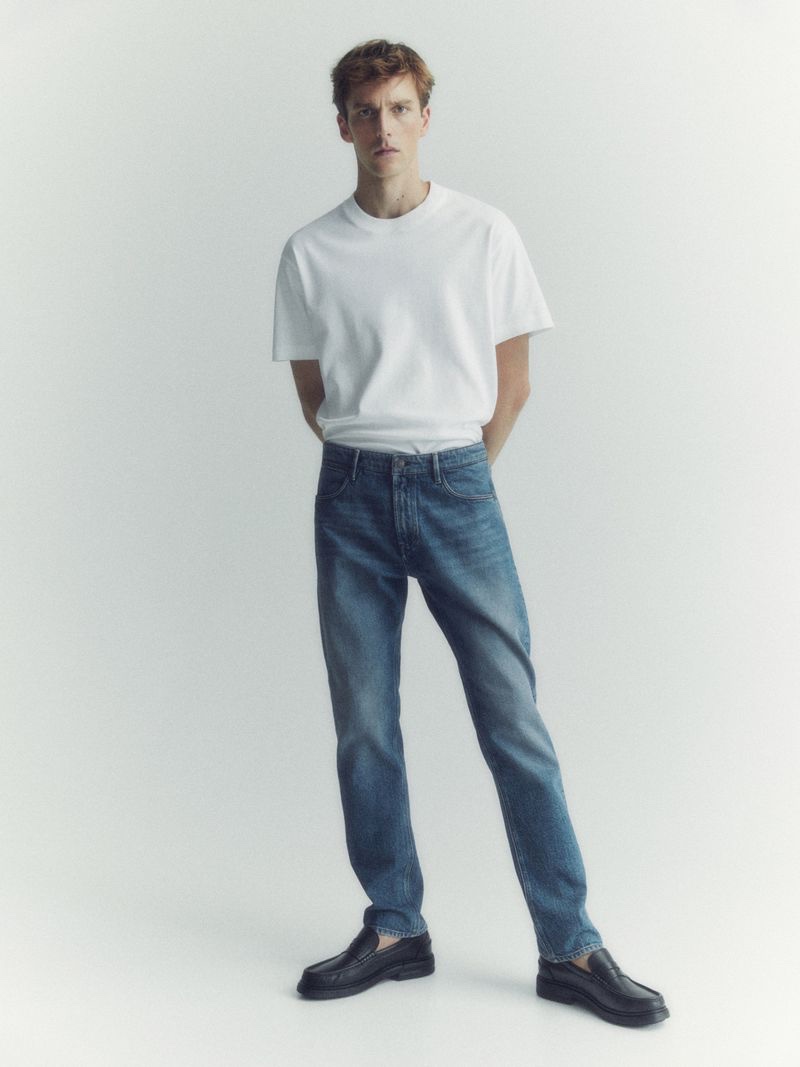 As the chill of winter starts to nip at fall's heels, the emphasis shifts to denim's varying shapes, with each style making its statement. Straight-fit jeans deliver a versatile style with a consistent width from hip to ankle. The collection demonstrates its diversity through regular-fit jeans, which exude everyday comfort without being overly snug or loose, draping effortlessly from hip to leg.
Alternatively, tapered-fit jeans, wider at the thighs and narrowing towards the hems, make their unique mark, encapsulating the versatile nature of denim within this extensive collection.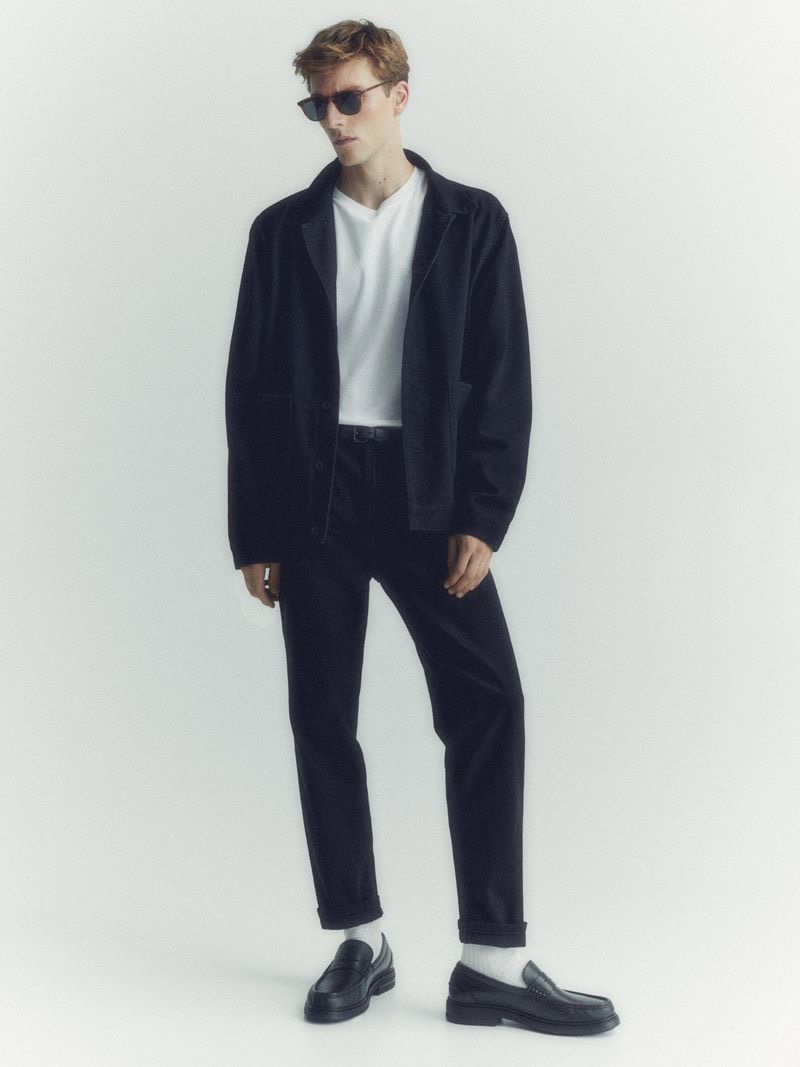 With the turn of the seasons, Massimo Dutti's fall-winter 2023 collection reinterprets the everlasting charm of denim, reaffirming its mutable role and form in the contemporary man's wardrobe.