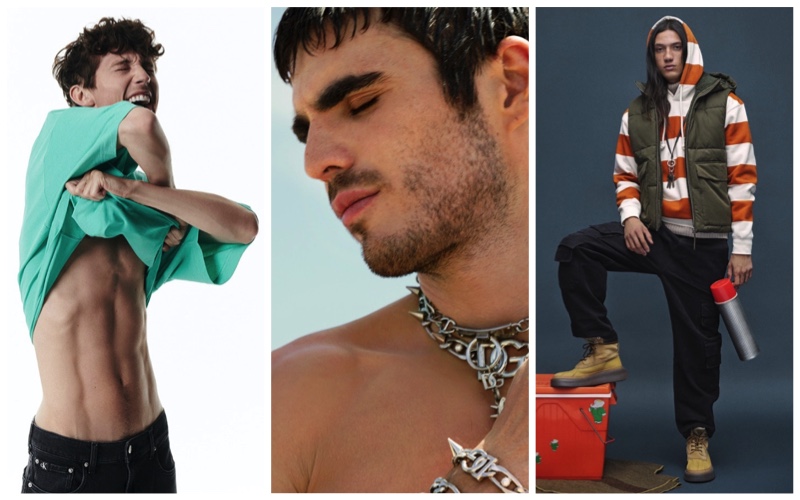 Calvin Klein launches its Pride campaign for Australia, enlisting the help of Troye Sivan and Nathan McGuire. Meanwhile, Dolce & Gabbana presents the alluring union of its K&Q fragrances with a new advertisement. Meanwhile, Zara revisits workwear with its Babar capsule collection.
Spring is in full force at Todd Snyder, with several of the brand's signature wardrobe staples produced with new details. Allen Edmonds launches its spring 2023 campaign, making a splash with its Randolph and Grayson loafers. Benetton enters the season with a colorful advertisement that boasts modern men's style.
Baptiste Radufe takes the spotlight, embodying Fursac's timeless French man for the brand's spring-summer 2023 campaign. For Stone Island, the season is about its Ghost Pieces collection, with monochromatic pieces representing a modern camouflage. Finally, Arón Piper fronts the Rhuigi x Zara RHU campaign.