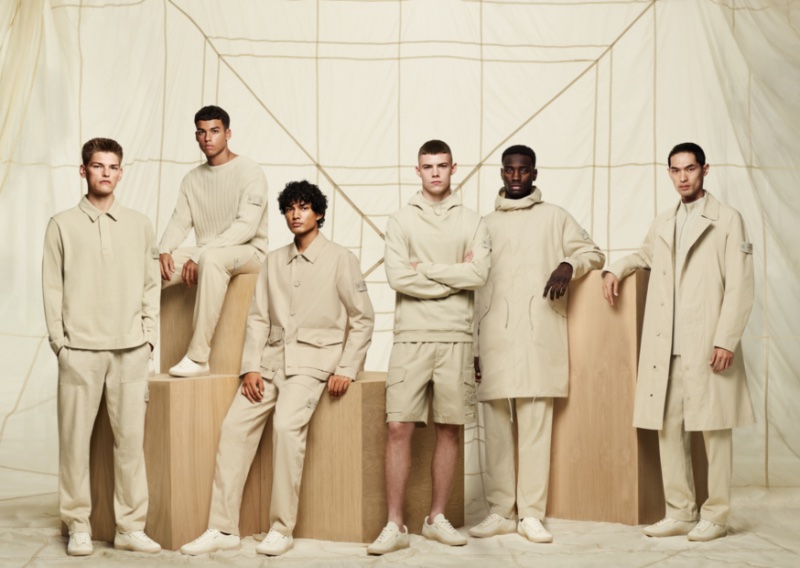 Stone Island unveils its latest collection, the spring-summer 2023 Ghost Pieces, showcasing monochromatic essentials in beige, military green, and black. The "Ghost Garments" take on the theme of camouflage, even featuring a specially designed mono-color Stone Island badge. The collection boasts various styles, ranging from ribbed knitwear and long-sleeved polos to sleek single-breasted coats and trendy joggers.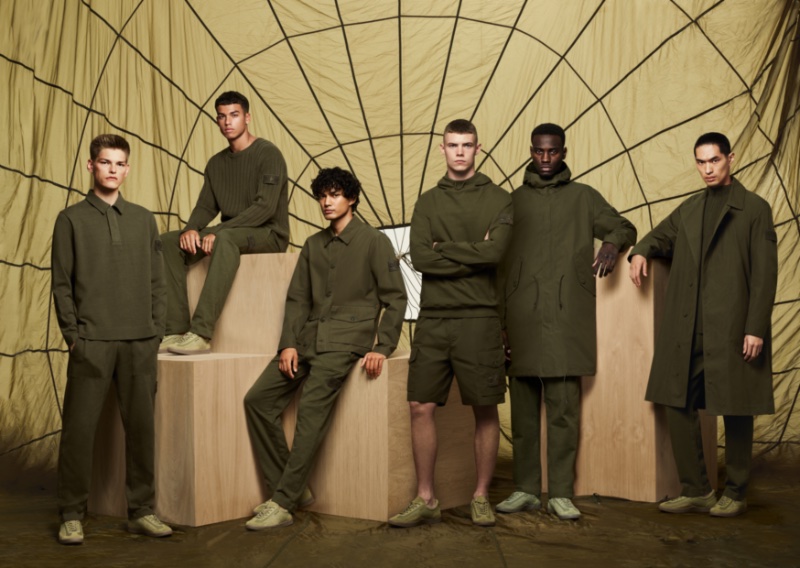 Stone Island Spring/Summer 2023 Ghost Pieces Collection
The Ghost Pieces collection from Stone Island showcases premium materials and expert craftsmanship. The range consists of O-Ventile®, an organic fabric crafted from the finest long-staple cotton fiber. This fabric offers more than just a stylish look; it provides a natural all-weather barrier that protects the wearer from the elements.
The fiber's dense weaving and swelling properties make Ventile® a unique choice for outerwear and Bermuda shorts. The result is a collection that looks great and provides a level of comfort—with its exceptional performance and timeless style.
Stone Island Spring/Summer 2023 Ghost Garments