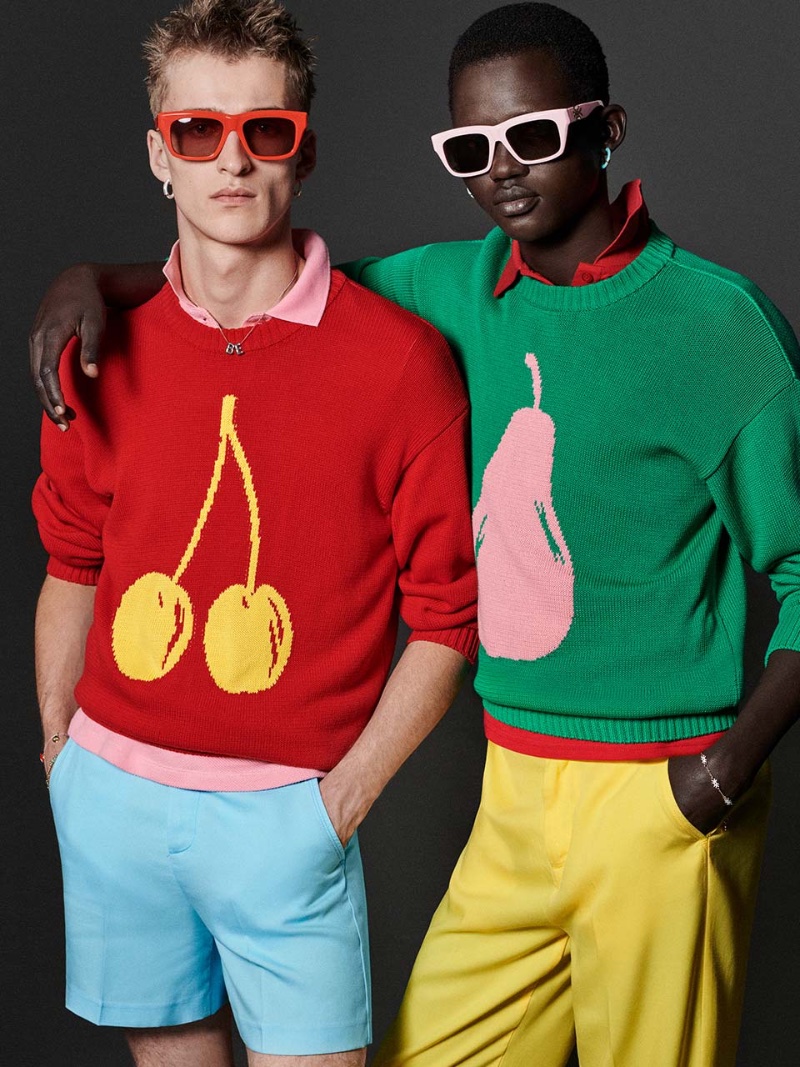 Benetton's spring-summer 2023 campaign is a playful celebration of its artistic heritage, featuring bold and colorful designs that embody the "Fun Universe" of the brand. Under the creative direction of Andrea Incontri, the collection showcases a dynamic showing of stripes and color-blocking, infusing fresh energy into classic styles.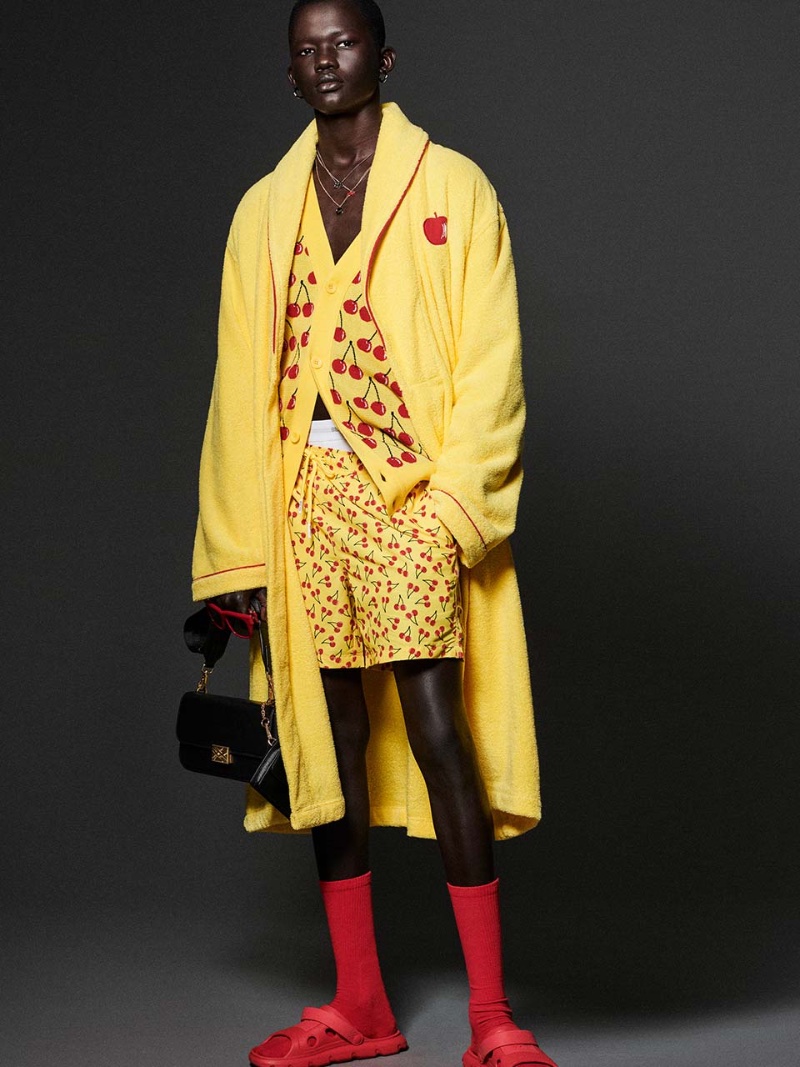 Benetton Spring/Summer 2023 Campaign
Menswear is elevated this season with whimsical prints featuring cherries, pears, and apples, adding a playful touch to modern wardrobes. Captured through the lens of master photographer Giampaolo Sgura, Benetton's spring-summer 2023 campaign is a visual feast of vibrant hues and stylish flair.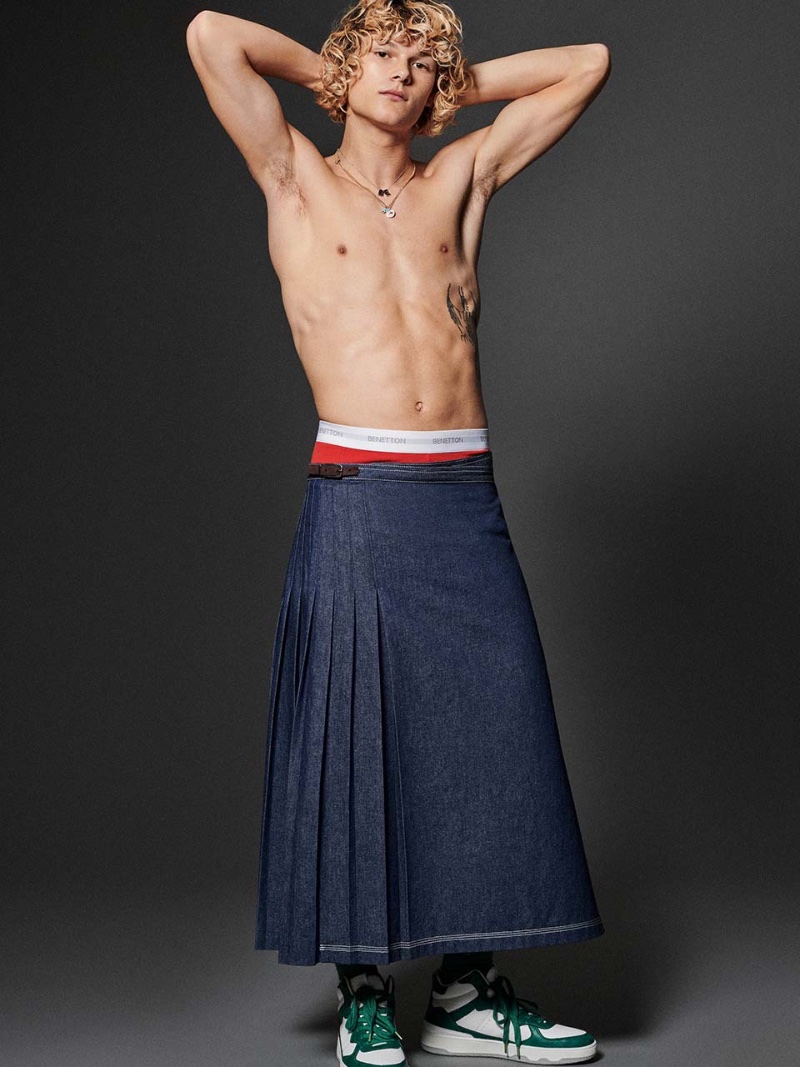 Against a sleek and neutral backdrop, the collection comes to life, highlighting the youthful and playful spirit of the Benetton man. Leading the charge are the stylish trio of Vasko Luyckx, Manyuon Deng, and Daniil Kercz, who embody the label's bold and confident aesthetic.
For Benetton's spring-summer 2023 campaign, hair and beauty are in expert hands. Hairstylist Franco Gobbi takes the lead in creating stylish and on-trend hairstyles, while makeup artist Luca Cianciolo enhances the models' natural beauty with his masterful touch.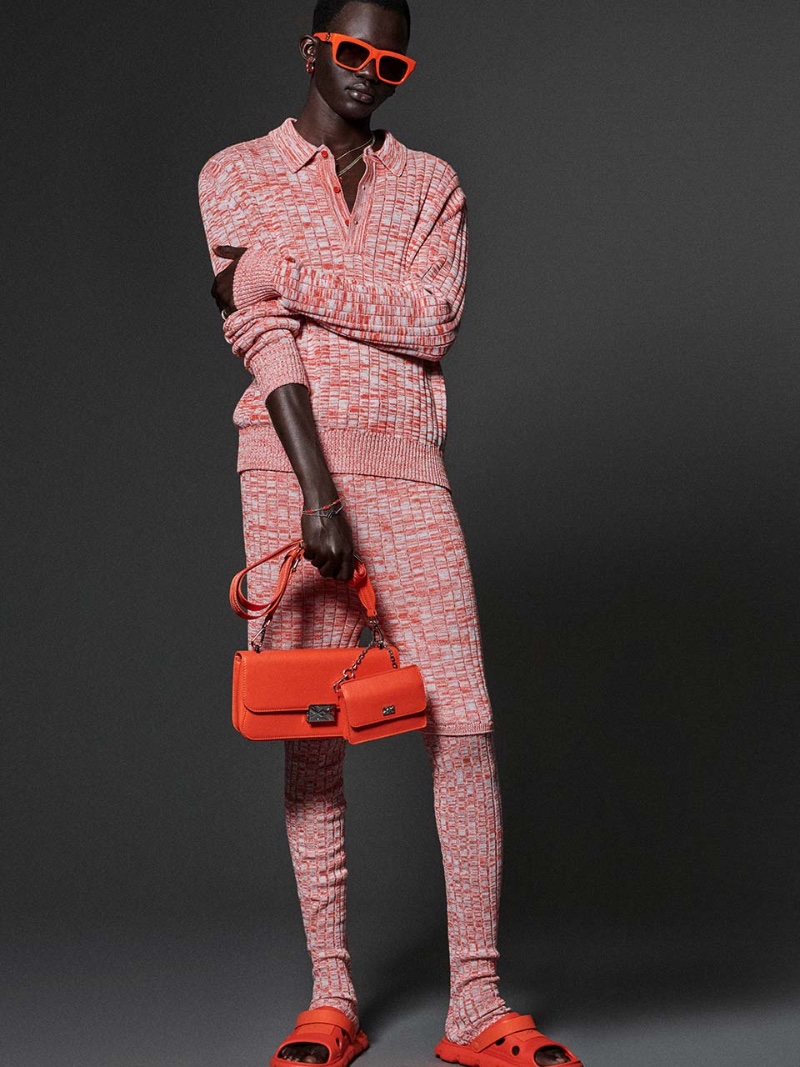 With an eye for effortless style and a flair for mixing and matching, stylist Jacob K brings a touch of sophistication to Benetton's spring-summer 2023 campaign. The talented stylist creates bold, energetic looks, effortlessly combining the brand's vibrant colors and eye-catching patterns.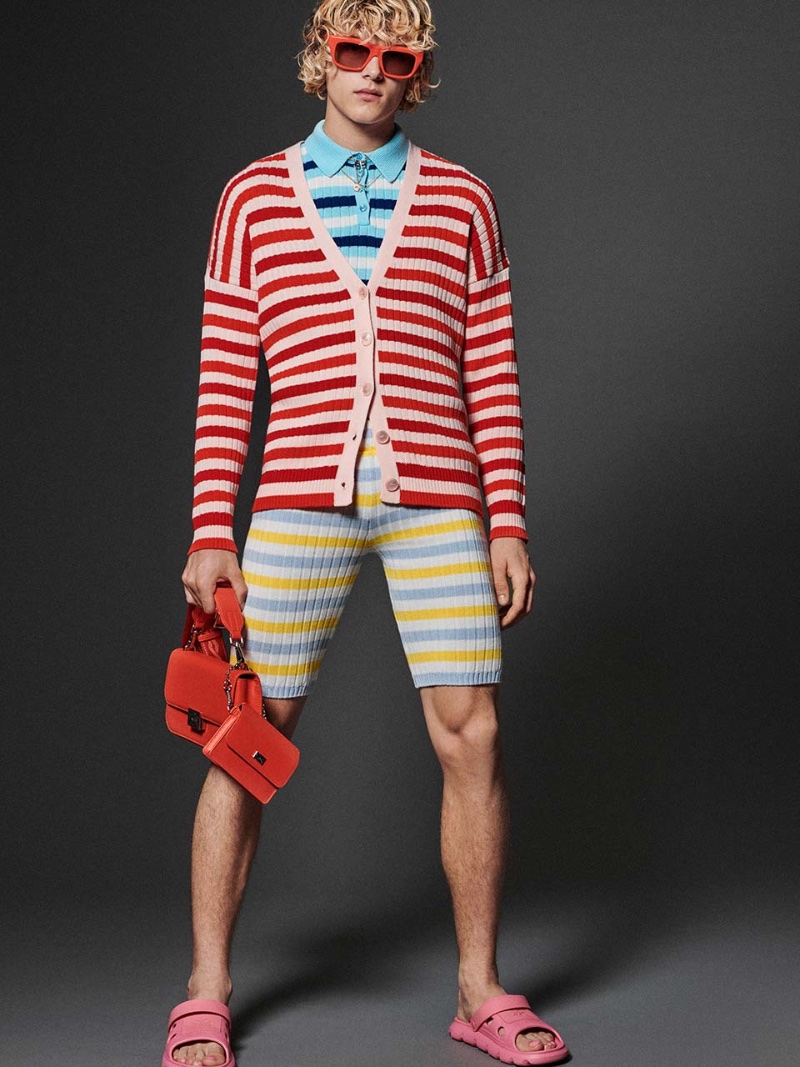 Essential seasonal pieces range from comfortable crewneck sweaters and versatile shorts to stylish polos, cozy cardigans, and more. But the accessories take Benetton's looks to the next level, elevating every outfit with stylish bags, chic sunglasses, statement necklaces, playful socks, and trendy footwear.