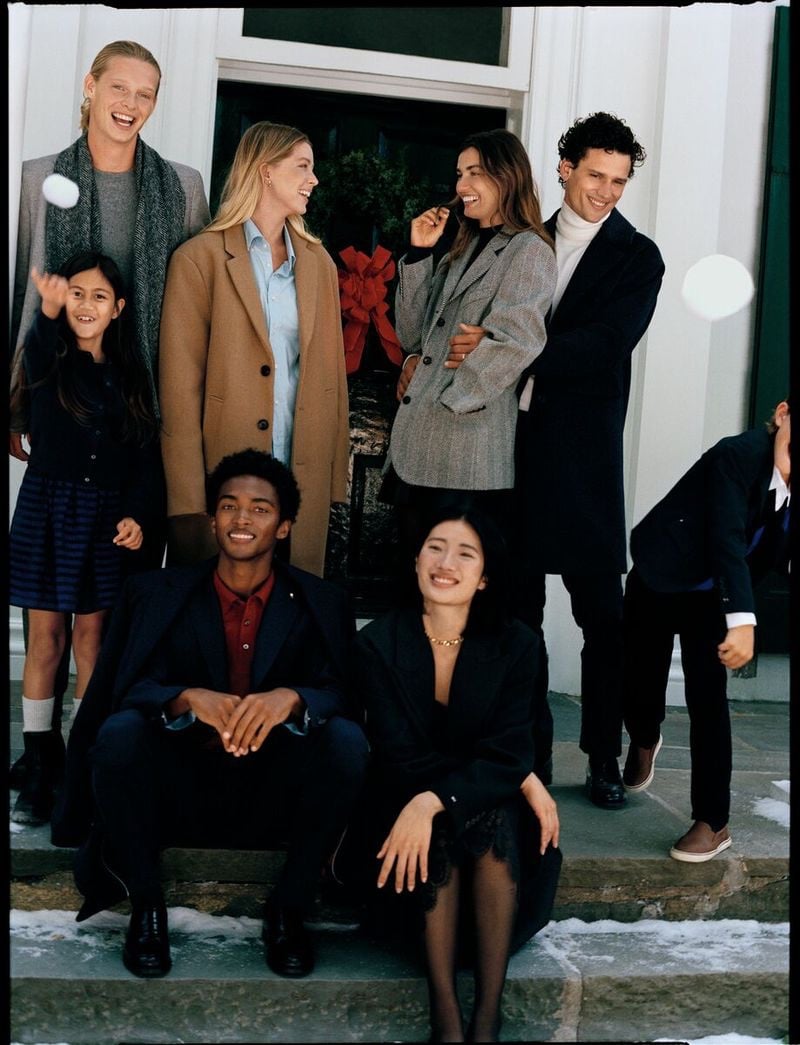 Tommy Hilfiger's holiday 2023 campaign is a toast to timeless elegance, with an inviting nod to the cozy warmth of the season. Captured by photographer Sean Thomas, the advertisement unfolds in a series of heartwarming and stylish images.
Lorna McGee's styling expertise is evident in every frame, presenting an array of outfits that effortlessly bridge the gap between casual comfort and semi-formal finesse.
Tommy Hilfiger Holiday 2023 Campaign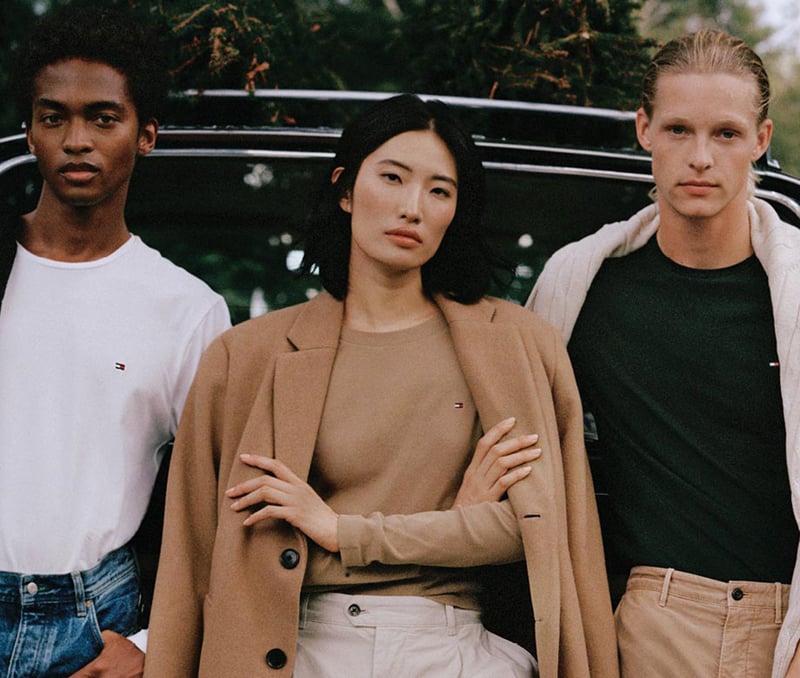 The campaign's models—Francisco Henriques, Luke Champion, Mikkel Jensen, Simon Nessman, and Stan Taylor—become the embodiment of the brand's philosophy, showcasing looks that speak to both festive spirits and sartorial sophistication.
The ad's visual narrative weaves a palette of neutrals, punctuated by the cheerful vibrancy of festive red, evoking the joy of holiday gatherings. Each image is a vignette of the season's aesthetic—where denim's down-to-earth appeal meets the luxury of wool.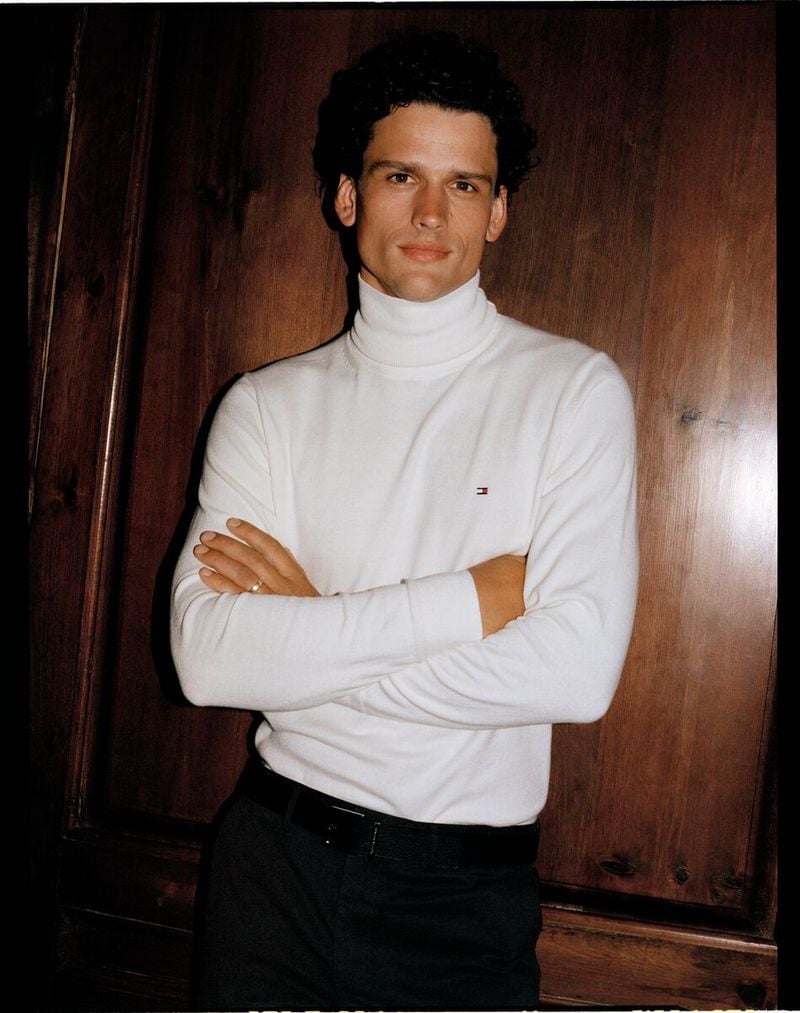 Simon Nessman's image in a crisp white turtleneck captures the campaign's spirit, merging comfort with the understated elegance suitable for holiday lounging or toasting the new year.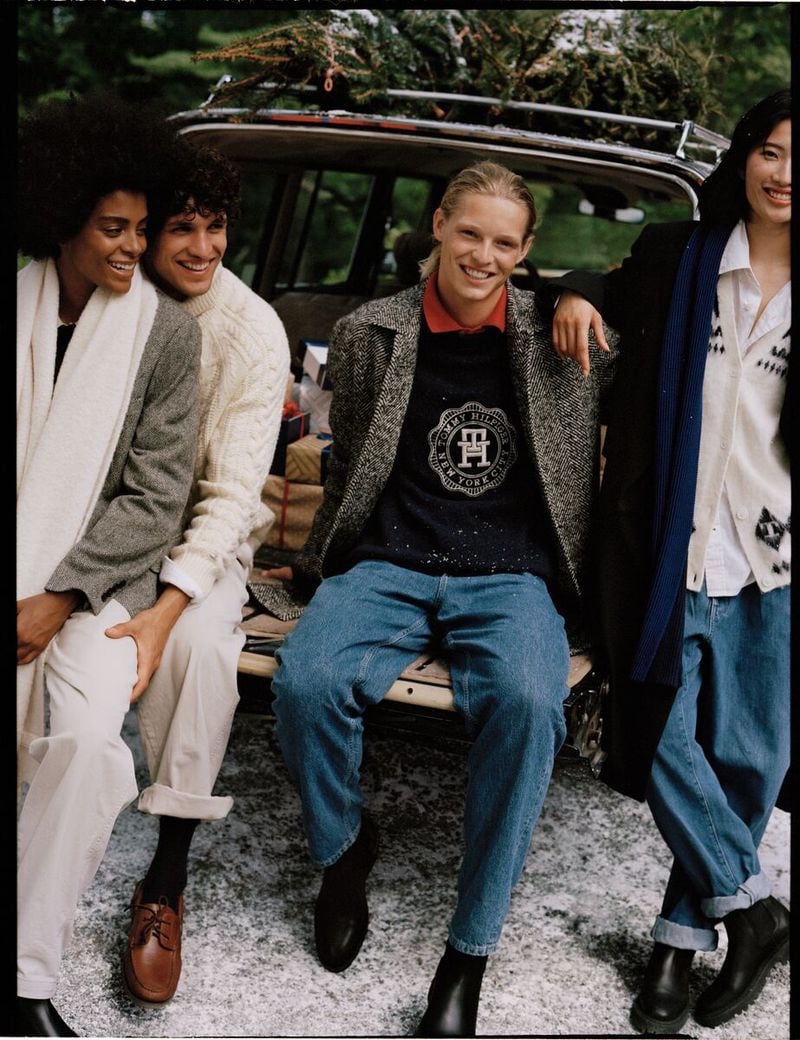 Meanwhile, Francisco Henriques, Luke Champion, and others highlight a mélange of cozy knitwear and rugged denim—a relaxed holiday chic picture inviting one to curl up by the fire or step out confidently.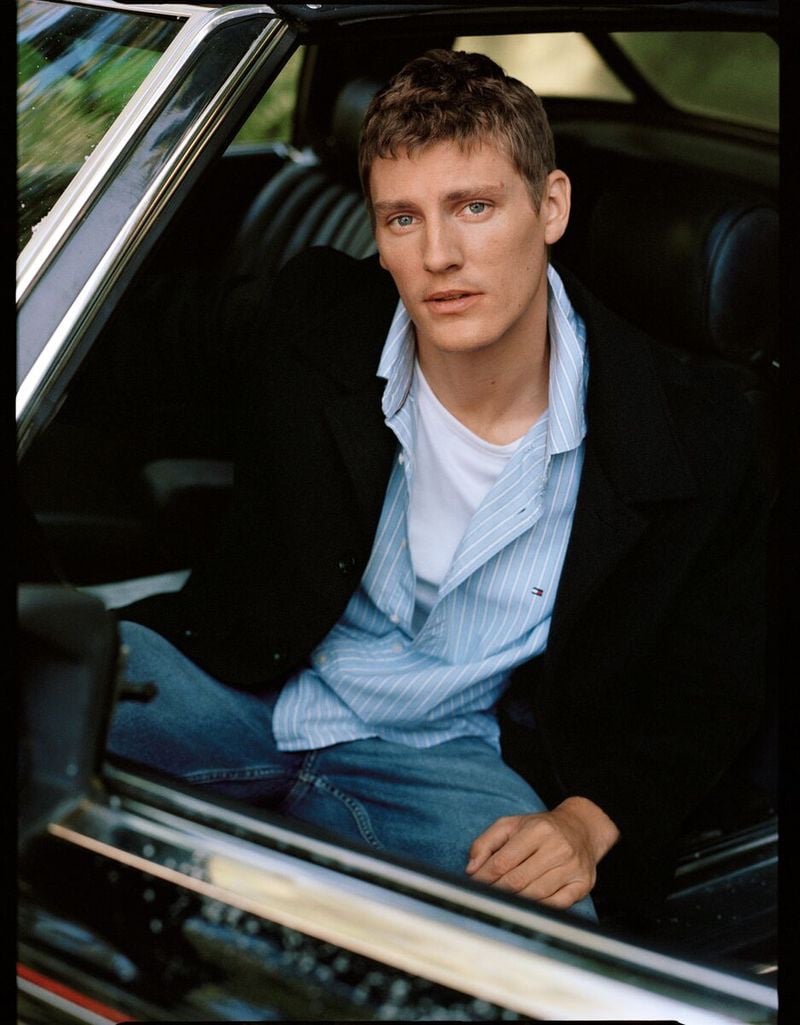 Mikkel Jensen's ensemble epitomizes the modern man's holiday wardrobe—a harmonious blend of tradition and contemporary trends. His casual pinstriped shirt, layered under a blazer paired with classic denim, strikes the perfect chord for the season's events.
Whether it's a family dinner or a casual meet-up with friends, the campaign demonstrates that Tommy Hilfiger's offerings are not just about looking the part but about embodying the comfort, joy, and ease that define the holidays.