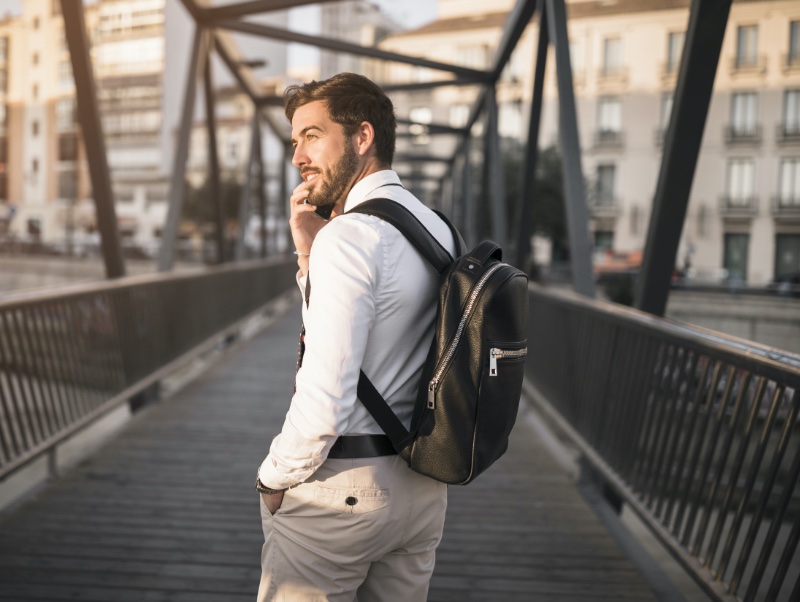 Leather bags are timeless accessories that exude elegance and sophistication, making them a must-have in every man's wardrobe. From messenger bags to duffel bags and backpacks to briefcases, leather bags are versatile and can be dressed up or down for any occasion. However, leather bags require proper care and attention to maintain beauty and longevity.
Understanding Leather Bags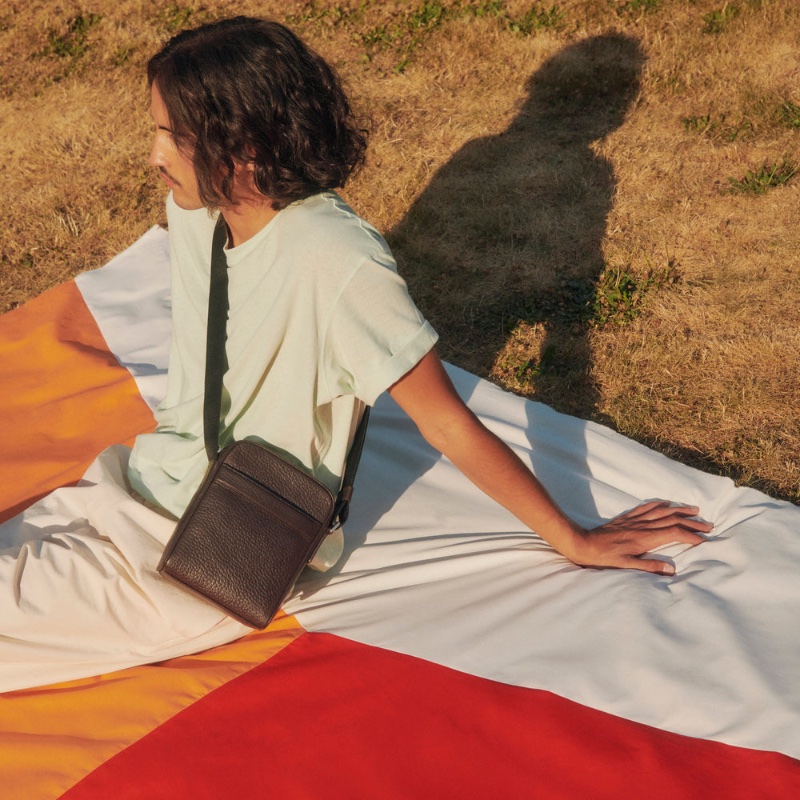 Undeniably, the allure of leather bags, like those crafted by Le Tanneur, lies in their durability and flexibility—qualities from carefully tanned and processed animal hides. Each bag tells a unique tale dictated by the type of leather it's crafted from.
These types range from full-grain and top-grain to suede, each with signature traits and care needs. Appreciating the nuances of your leather bag is crucial, not only for its longevity but also for creating an effective cleaning routine.
Day-to-Day Leather Bag Care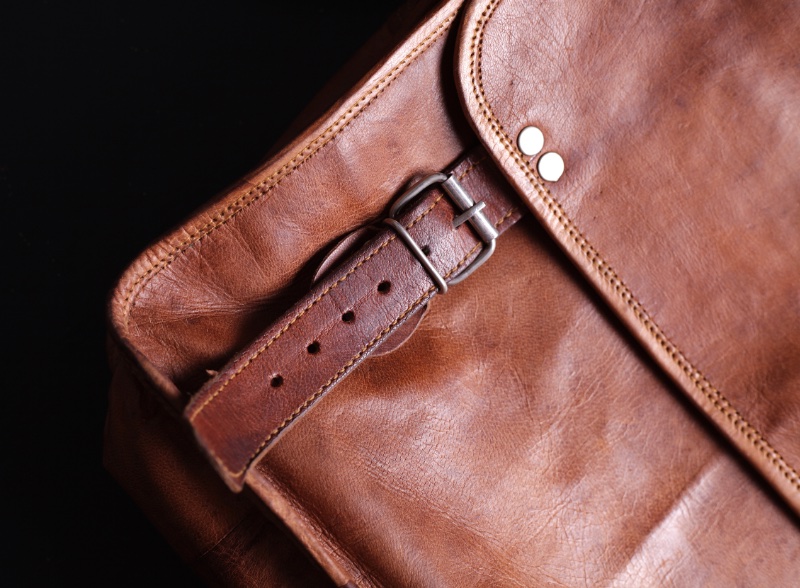 The first step in caring for your leather bag is to keep it clean daily. Use a soft cloth to remove dirt, dust, or debris from the bag's surface. Avoid using regular cleaning wipes as they can harm the leather. You can also use a suede brush or a dedicated dry cloth to clean leather daily. Prevent dust build-up, and note if it's due for a more thorough cleaning.
Avoid excessive water when cleaning your bag, as it can damage the leather. While you can use water to clean your bag, it's essential to dry it quickly afterward. Use specific waxes or leather moisturizers to protect your bag. Act quickly when addressing a stubborn stain.
The sooner you address a stain, the higher the chances of removing it. Always test the cleaner on a small, hidden area first.
Removing Stains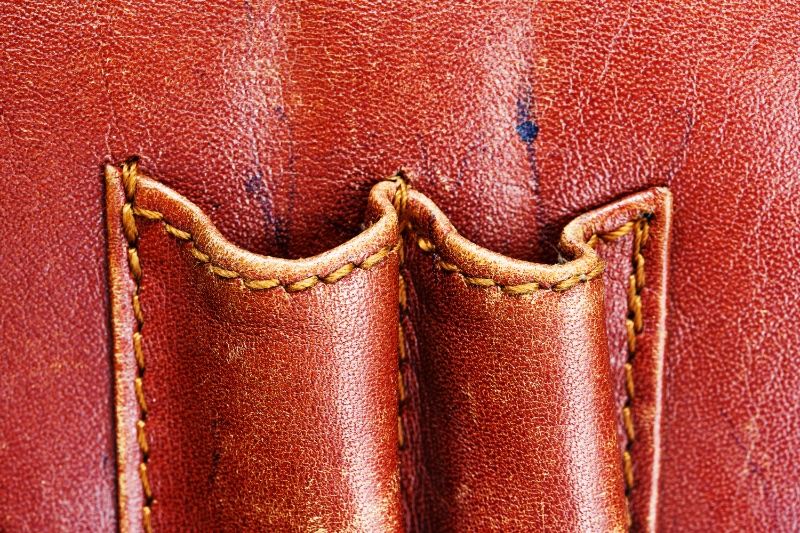 Removing stains from leather bags requires specific approaches for effective removal. The type of stain determines the cleaning process. Ink, oil, grease, wine, and liquid stains require specific approaches for effective removal.
If you have a stain that doesn't respond to regular cleaning, you can use a bitumen that matches your bag's color to conceal the stain. This is a helpful tip for addressing stubborn stains before seeking professional help.
Conditioning Leather Bags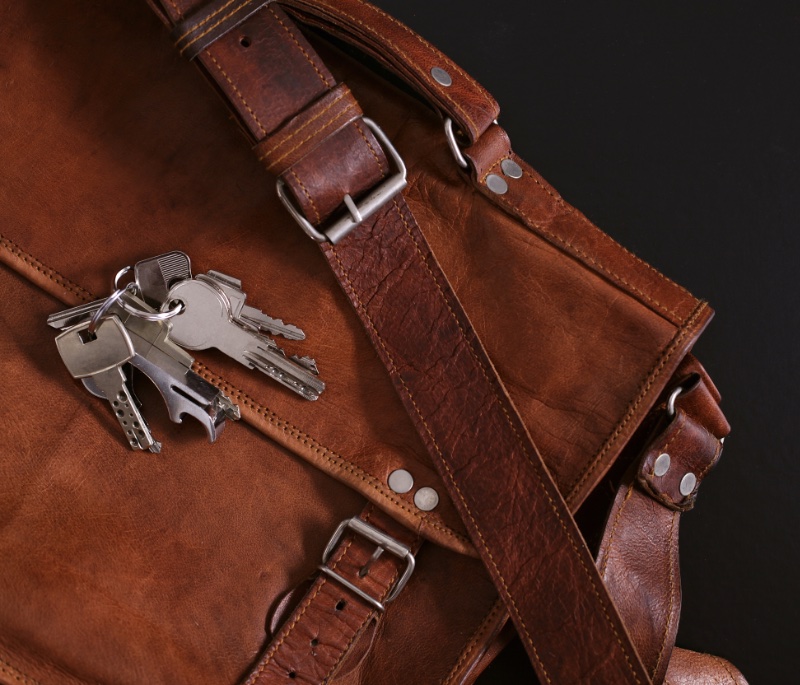 Conditioning is essential in leather bag care as it helps replenish the leather's natural oils, keeping it soft, flexible, and comfortable. Leather conditioners come in various forms, such as creams, waxes, or oils, and usually include beeswax and natural oils like mink oil and lanolin oil.
Dry leather is more likely to develop cracks and splits, significantly damaging the bag's appearance and structural integrity. Conditioning keeps the leather well-hydrated and less prone to drying out. By keeping the leather moisturized and preventing damage, conditioning can extend the lifespan of your leather bag.
Storing Your Leather Bag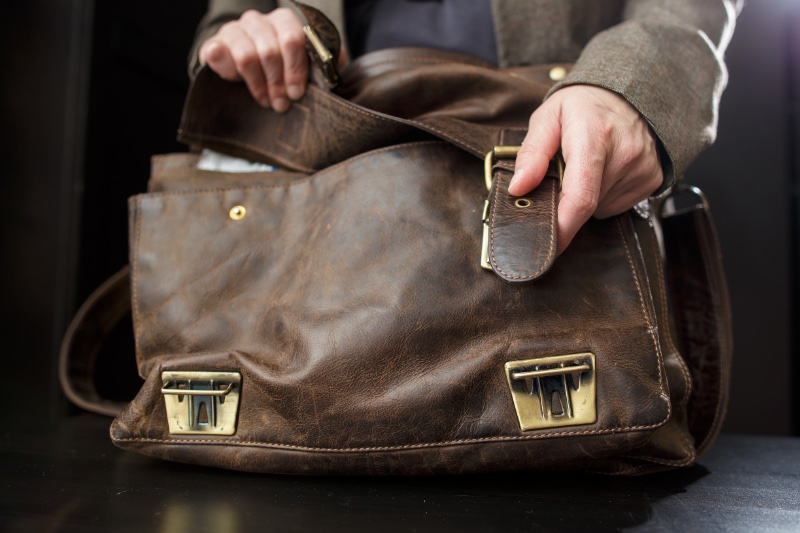 Storing your leather bag properly is essential for maintaining its quality and longevity. Start by wiping off any dirt and dust from the surface of your bag. Remove all items from the inside of your bag.
Turn it inside out or remove the contents one by one. Use a lint roller to remove dust and debris from hard-to-reach areas. Ensure your bag is spotless before storage to prevent mold growth.
Consider stuffing your leather bag to maintain its shape and prevent wrinkles. Use crumpled paper, bubble wrap, towels, or a small pillow. Place your leather bag inside a dust bag or a neutral-colored cotton pillowcase.
These breathable covers will protect your bag from dust while allowing it to breathe. Choose a bag or pillowcase large enough for your bag, and ensure it's centered and upright. Find a suitable storage location such as a clean, dry, well-ventilated, shaded, and cool area.
Avoid storing your bag in wet, damp, humid, or direct sunlight environments. Closets, shelves, drawers, or dedicated racks can be ideal storage spaces.
Types of Leather Bags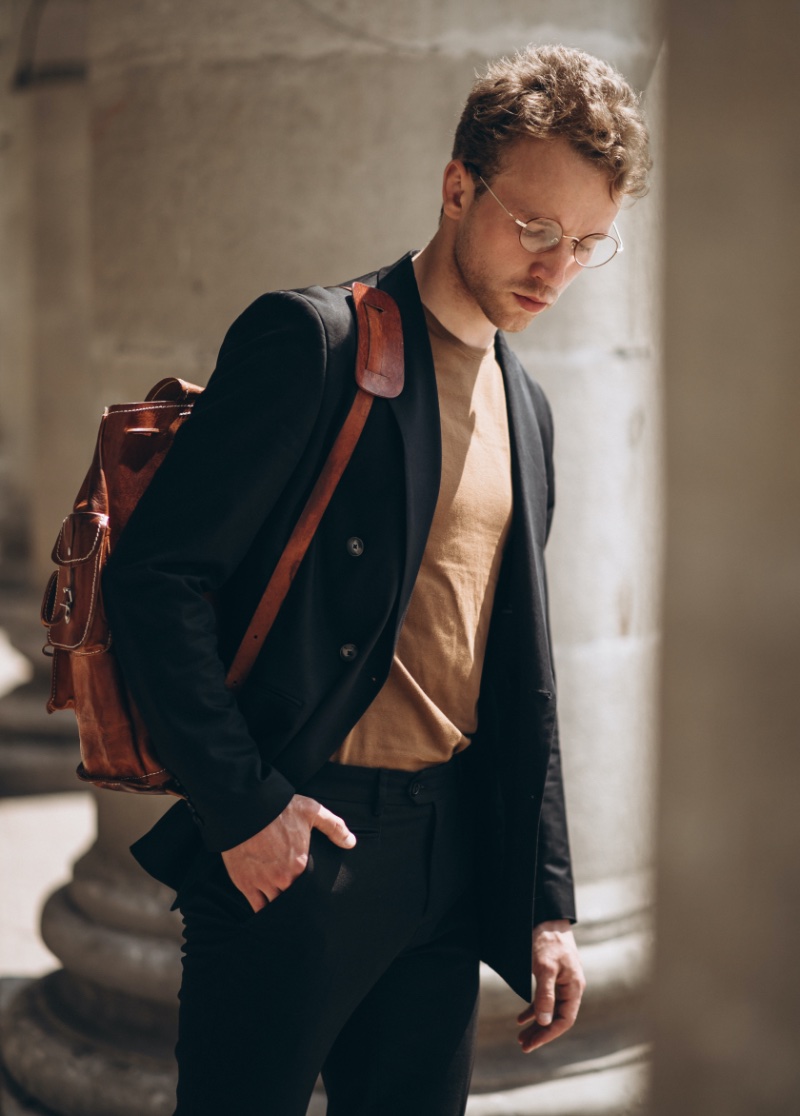 Different types of leather bags require different care methods. For example, messenger bags, backpacks, and duffel bags may require more care and attention than briefcases, as they are exposed to more wear and tear.
Suede bags require a different process to preserve them, but one of the most effective ways is to use a brush and cleaner. Look for products specifically intended to treat suede and follow the directions for treatment.
Full-Grain Leather Bags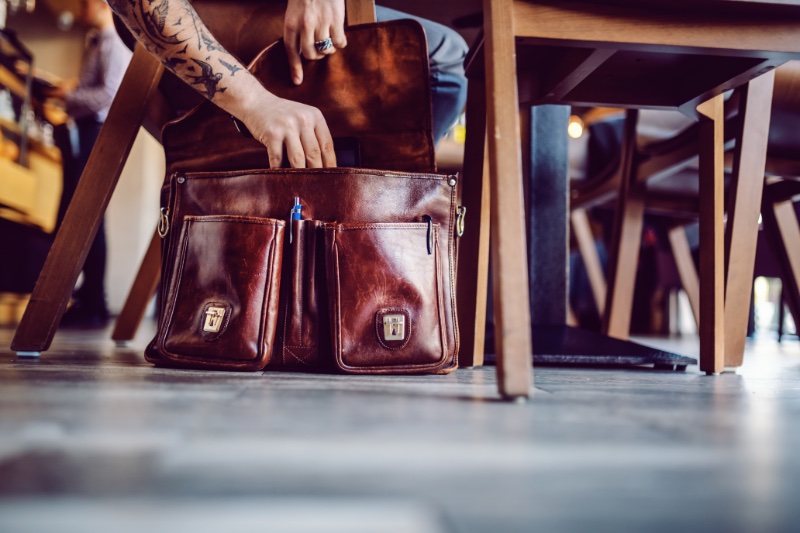 Full-grain leather bags represent the pinnacle of durability and quality in leather goods. Esteemed for their resilience, these bags are fashioned from the top layer of the hide, preserving the natural markings and distinctiveness inherent to the material.
Transitioning seamlessly into the craftsmanship behind these premium pieces, Von Baer stands out with their handmade collection. Crafted with meticulous attention to detail in Florence, each bag is made from vegetable-tanned, certified Italian full-grain leather—a testament to its unmatched quality.
The allure of full-grain leather lies not only in its initial quality but also in its ability to age gracefully, developing a rich patina that tells a unique story over time. In terms of maintenance, these bags are remarkably low-maintenance, requiring just a simple wipe with a soft cloth to remove any debris and occasional conditioning to retain their flexibility and moisture.
Top-Grain Leather Bags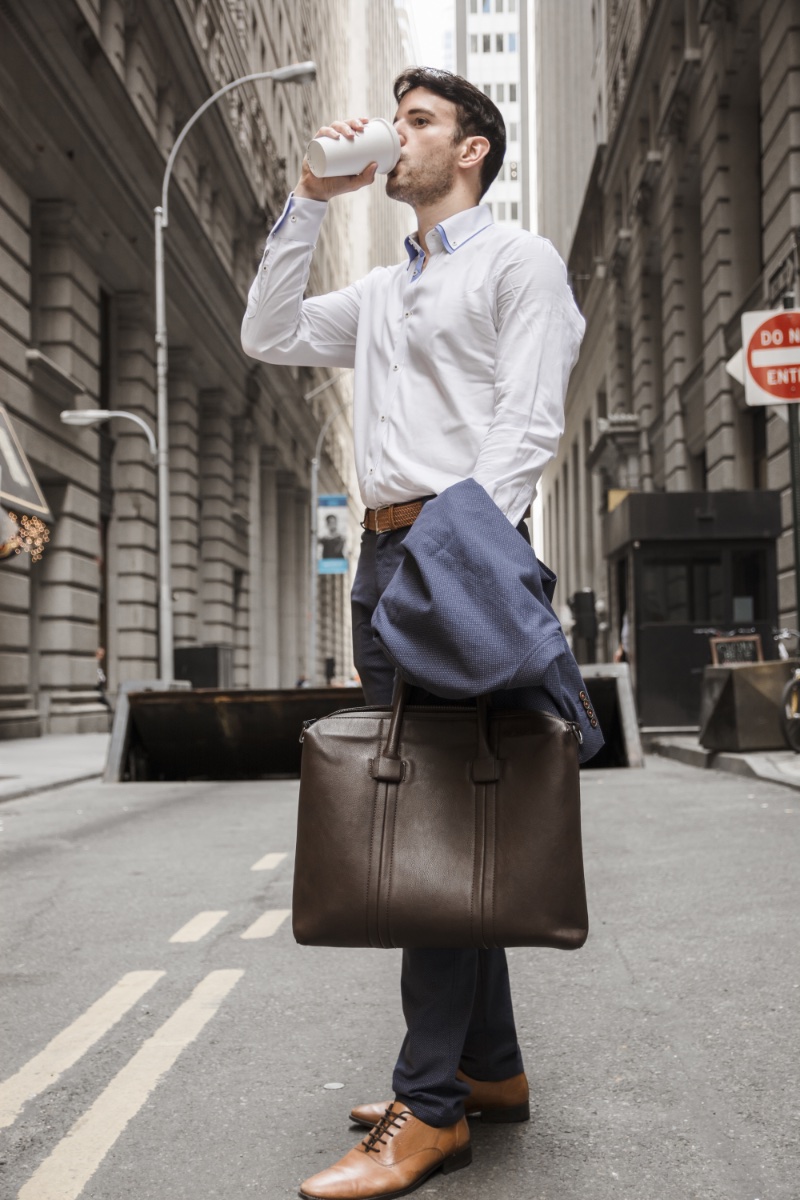 Top-grain leather bags are similar to full-grain leather bags but are sanded or buffed to remove imperfections. They are also durable and high-quality but require more care than full-grain leather bags.
Top-grain leather bags should be cleaned and conditioned regularly to prevent drying out and cracking.
Suede Leather Bags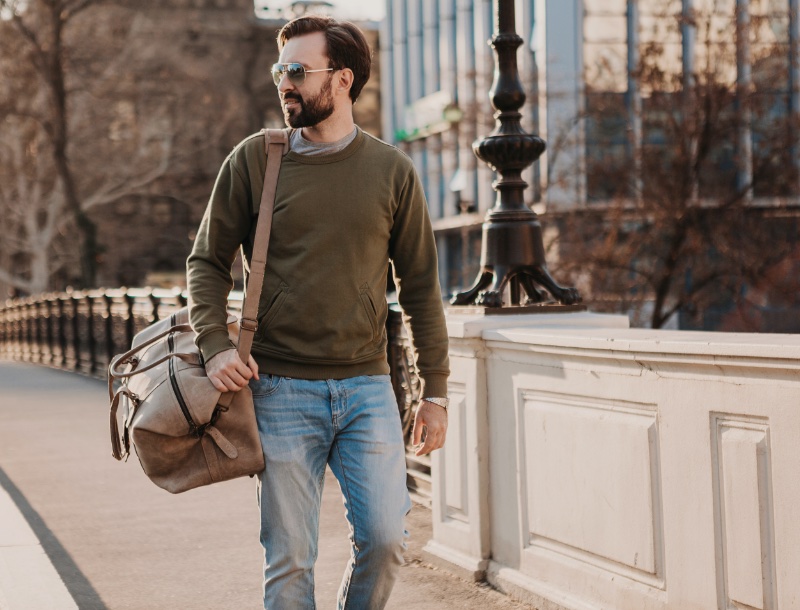 Suede leather bags are soft and luxurious but require special care to maintain their appearance. They are more susceptible to stains and scratches than other types of leather bags.
To care for your suede leather bag, use a suede brush or a dedicated dry cloth to remove dirt and dust. Avoid getting suede bags wet, and use specific products intended for suede leather to clean and condition them.
Final Notes on Leather Care
Leather bags are timeless accessories that can last a lifetime with proper care and attention. Understanding the type of leather your bag is made of is essential in creating an appropriate cleaning routine.
Cleaning your bag regularly, conditioning it, and storing it properly are all crucial steps in maintaining its quality and longevity. These tips and tricks can keep your leather bag looking as good as new for years.