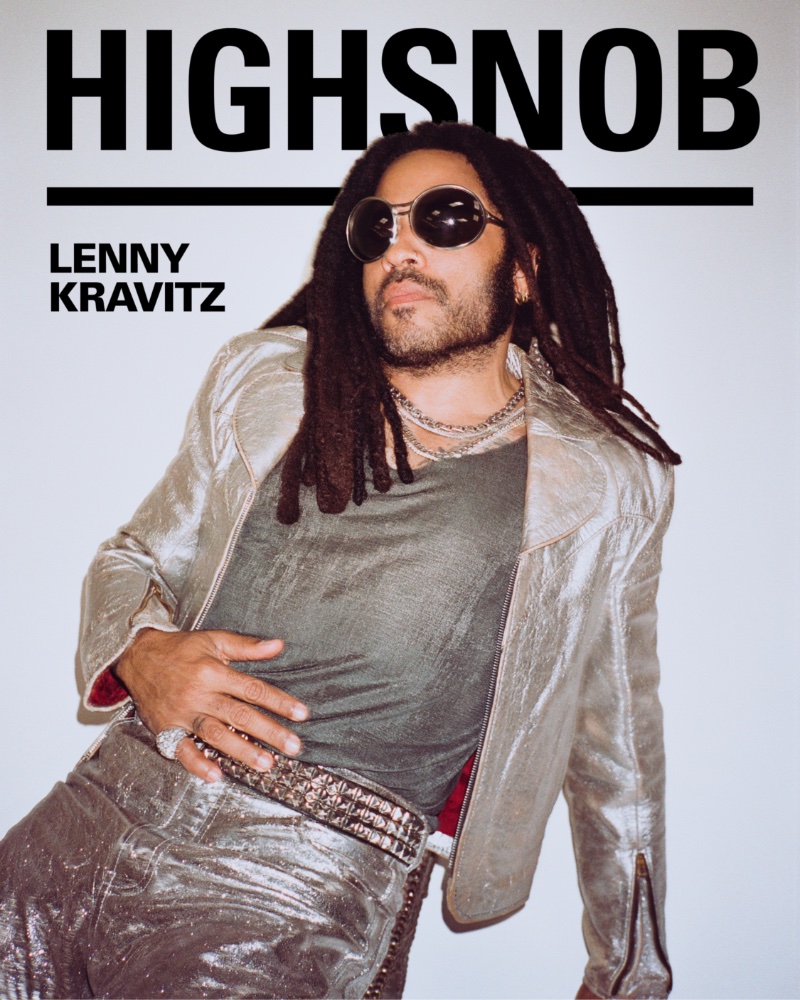 Highsnobiety, the stylish compass of culture, highlights the multifaceted man of arts and style—musician, actor, and writer Lenny Kravitz. In an engaging and insightful interview with Ariel LeBeau, the man of many talents divulged insights on his upbringing, personal style evolution, and present life in the Bahamas. Stylish photos by Kevin Amato accompany the feature.
In his Highsnobiety feature, Kravitz once again embodies his multifaceted personality through his unmistakable style. The photos capture a captivating blend of renowned brands, such as Rick Owens, Gucci, and Diesel, all styled by Rodney Burns. Alongside these fashion powerhouses, Kravitz's own clothing seamlessly integrates, resulting in a visually striking representation of his unique persona.
Lenny Kravitz Photoshoot for Highsnobiety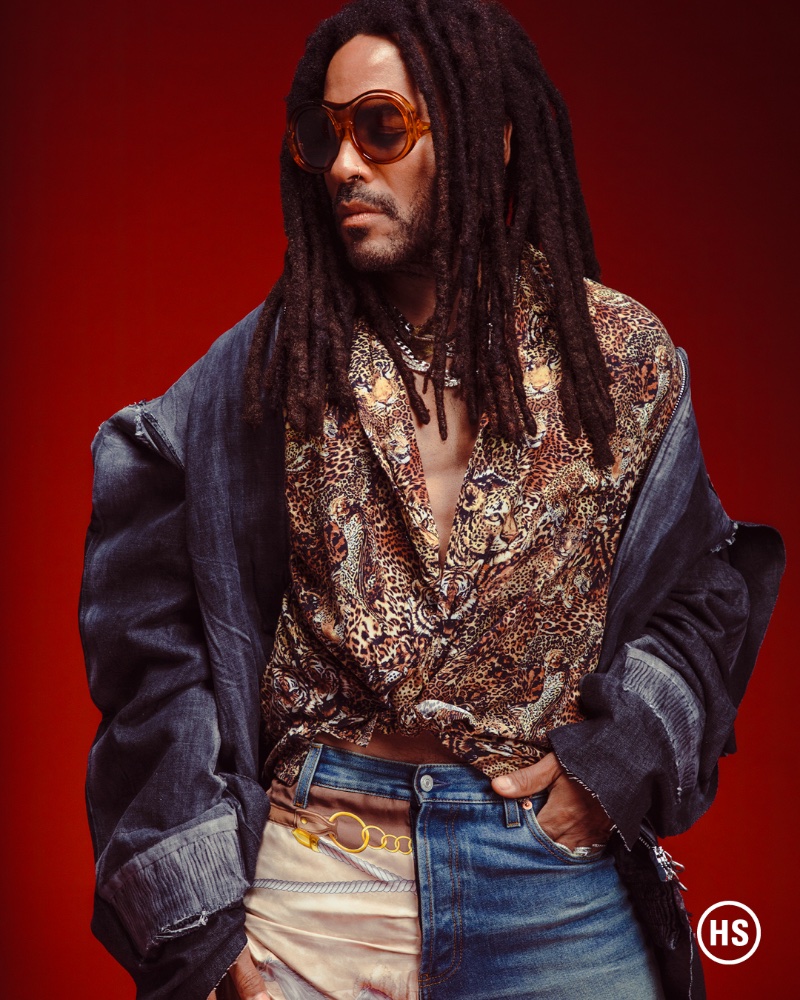 Kravitz has always been a trendsetter, pushing boundaries and challenging norms. Remembering his early experiments with style, he said, "My friends were like, 'Your mom's going to freak.' We were all nervous," he recalls, but her reaction was unexpected. "She looked me up and down and said, 'If you're gonna wear that skirt, you got to change them shoes.'"
These pioneering undertakings also translated into his music. According to Kravitz, the industry in the 1980s was "really frustrating." Reflecting on those days, he shares, "You take your stuff to the white A&R, and it's too funky. You go to the Black A&R, and it's too rock; it's too white. Which makes no sense because black people invented rock' n' roll."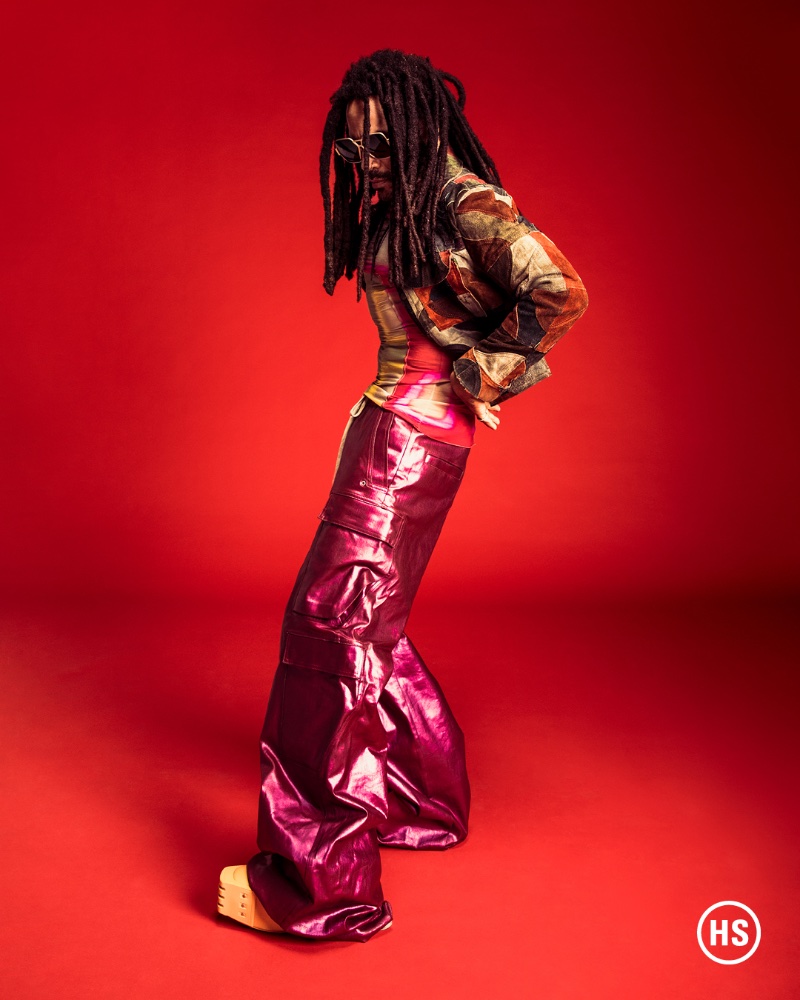 But Kravitz never faltered. He never gave up on his vision, a resolve he's particularly proud of. "If I would've taken those deals, I believe I wouldn't be sitting here right now," he states, a testament to his firm belief in authenticity and originality.
Looking back at his upbringing, Kravitz calls it an education. "I soaked it all in," he reminisces. His house was "a place where young kids who were different felt comfortable [and] accepted for who they were," he shares, expressing admiration for his mother's open-mindedness and love.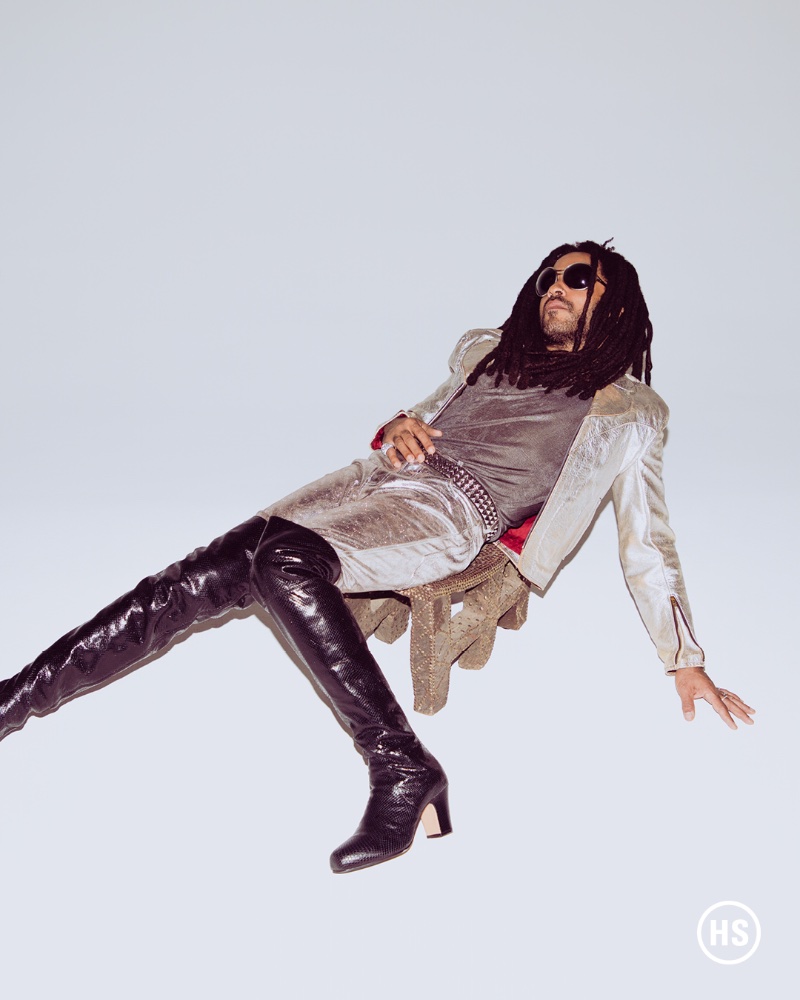 Kravitz is not one to shy away from his past style choices, no matter how eyebrow-raising they may seem now. He shrugs off regrets saying, "It happens all the time. But who cares? You're not going to grow if everything's perfect all the time."
These days, Kravitz finds solace in the serene Bahamas. The interconnectedness of the local community, the warmth, and the tranquility, have all become a creative muse for him. He concludes, "The quiet there is deafening. It's a great place to receive, to be like an antenna. You have clear reception."
Remember, it was only a short while ago we saw Kravitz donning a chic watch for the recent Jaeger-LeCoultre campaign. Here, he reminds us, once again, that he truly is a man of style, substance, and vision.