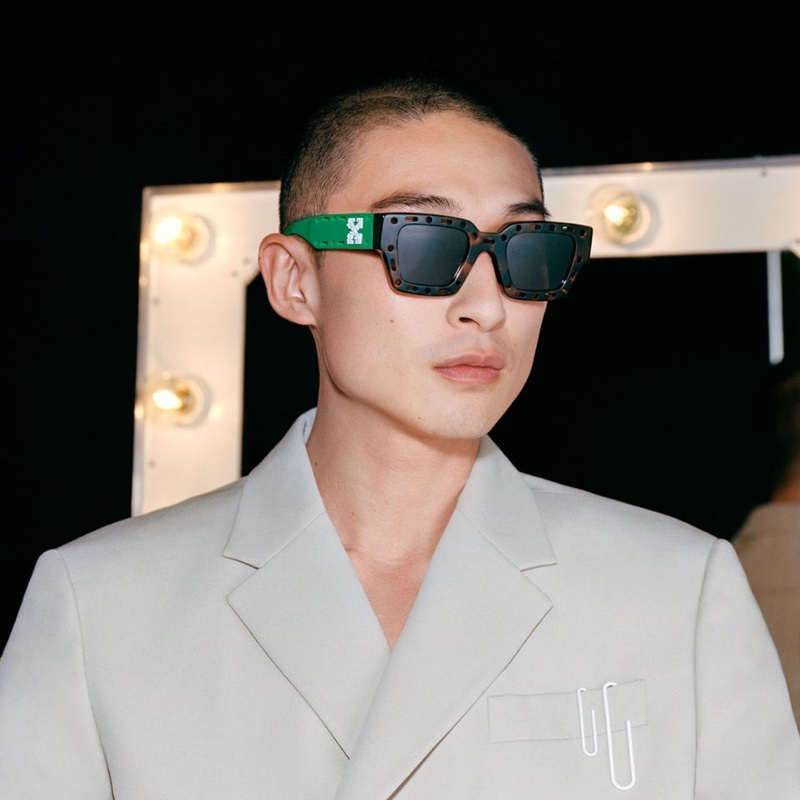 Off-White takes us behind the scenes of one of its shows to highlight its latest eyewear. It's here that Sang Woo Kim and Adut Akech star in the fashion brand's spring-summer 2022 campaign. Sang connects with Off-White during a busy season that has seen him work with labels such as Isabel Marant and Zegna.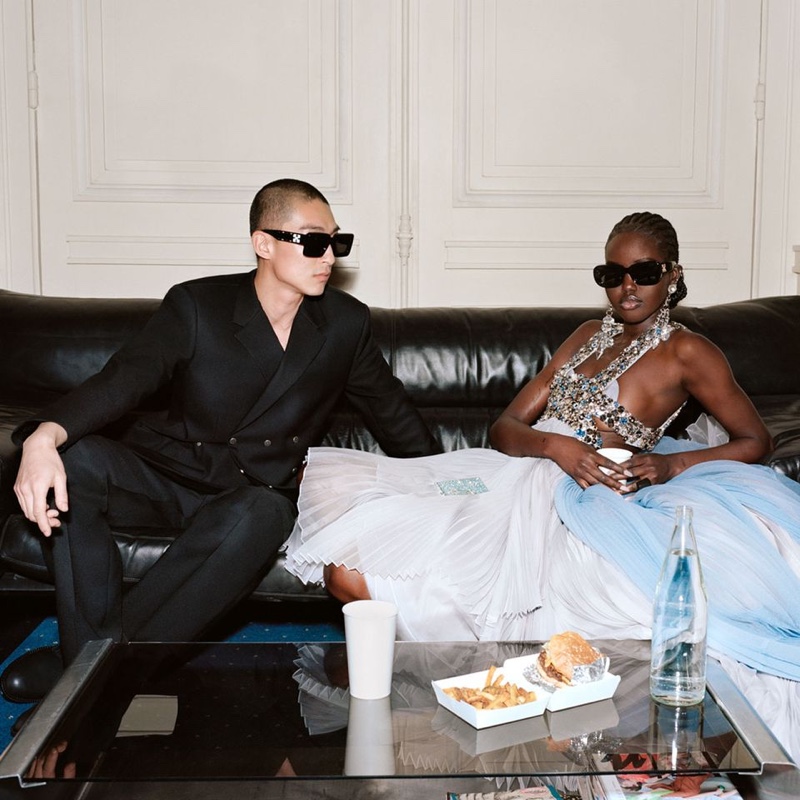 Off-White Spring/Summer 2022 Eyewear Campaign
Lukas Wassmann photographs Sang Woo Kim for Off-White's 2022 eyewear campaign. Wassmann captures the near-candid ambiance backstage at a show with tight frames. Meanwhile, Ib Kamara outfits Sang for the occasion in bright suiting that complements Off-White's eyewear for the season.
Related: ROCH, SANG & GRACE STEP OUT IN STYLE FOR NEW MYTHERESA CAMPAIGN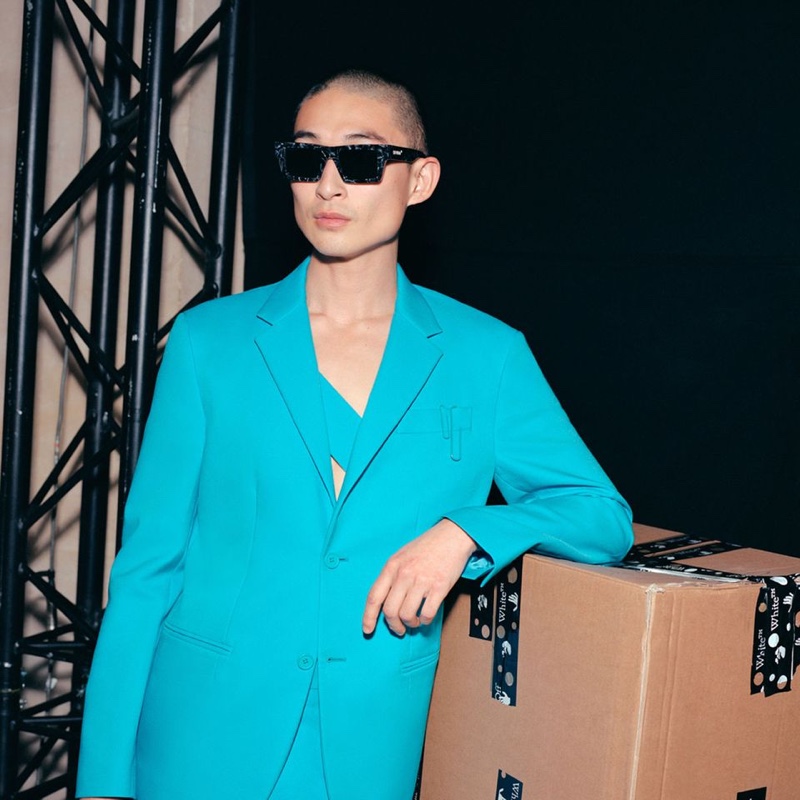 Off-White's spring eyewear ad comes together against the backdrop of a set designed by Felix Gesnouin. Sang steals the scene in the brand's stylish sunglasses and even a pair of optical glasses. For the occasion, Sang is camera-ready with grooming by makeup artist Patrick Glatthaar.