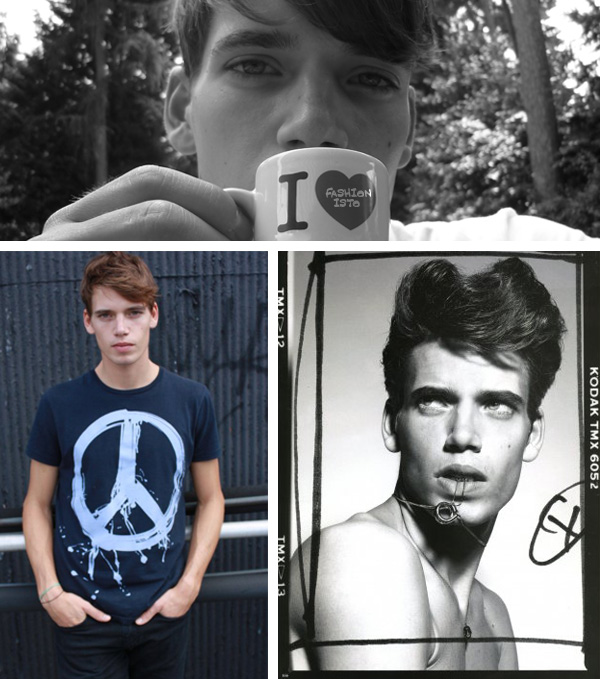 Photo shoot or catwalk?
Mark Cox: I prefer shoots.
What goes through your mind on the catwalk?
Mark Cox: I enjoy the moment of the adrenaline rush before the show. Once on the runway, I don't think, I just do it.
Where do you stay during fashion week in Europe?
Mark Cox: I stay in hotels during fashion week because I love to wake up with a good breakfast!!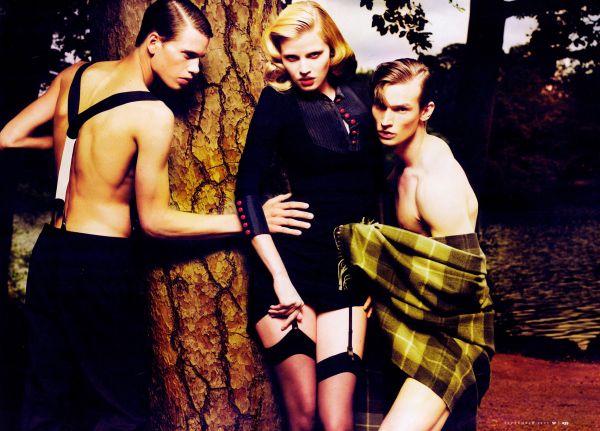 Photo by Mert & Marcus
What is your most memorable shoot to date?
Mark Cox: I had a few memorable shoots. One of them is with Mert & Marcus for W magazine last year…shooting with them is amazing.
Favorite color?
Mark Cox: Black.
Favorite food?
Mark Cox: Pasta for sure.
Where do you currently live?
Mark Cox: I live in NYC.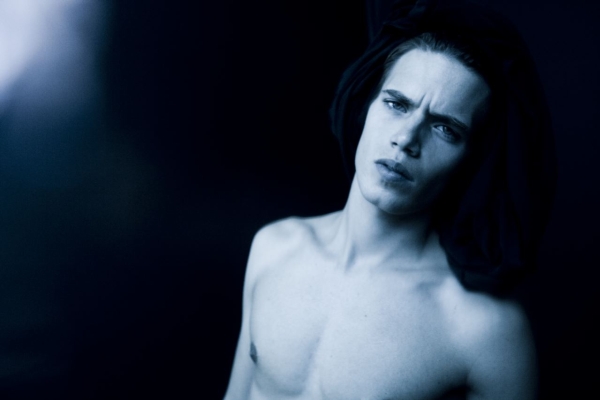 Photo by Alexander Neumann
Favorite place?
Mark Cox: New York.
Fashionable?
Mark Cox: I'm not that big of a fashionisto. My typical outfit is jeans with a plain t-shirt. I keep it really simple.
What's a fun hassle-free weekend to you?
Mark Cox: Hanging out with friends, seeing movies, find a good restaurant to eat and enjoy the city.
What does the future hold for Mark Cox?
Mark Cox: I have no idea what the future will bring me. I never though I would be doing this so who knows what else may come my way.