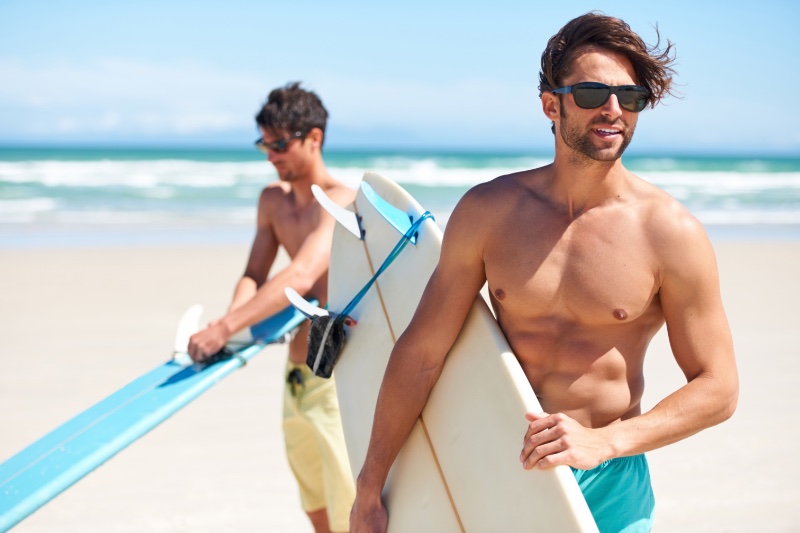 As the sun's rays brighten our days and warm breezes sweep the shorelines, it's time to trade the office desk for a sandy stretch of paradise. Embrace the summer season and embark on the ultimate beach getaway with friends or that special someone. But before diving into the surf, ensure you're well-prepared with this guide to the top beach essentials for men.
Men's Beach Essentials
Whether you're a seasoned beachgoer or a first-timer, these must-haves will make your seaside adventures stylish and comfortable. Get ready to make a splash and create unforgettable memories under the sun!
1. Swim Shorts
While you may be tempted to wear a pair of regular shorts to the beach, investing in proper swimwear for your beach adventures is essential. Swim trunks or quick-drying shorts are a must for any beach trip, as they are designed to withstand exposure to water and dry quickly. Cotton shorts, on the other hand, can become soggy and may even be damaged by prolonged contact with salty beach water. To ensure comfort and durability, purchase a pair of swim trunks or water-repellent shorts before you hit the beach.
2. Sunglasses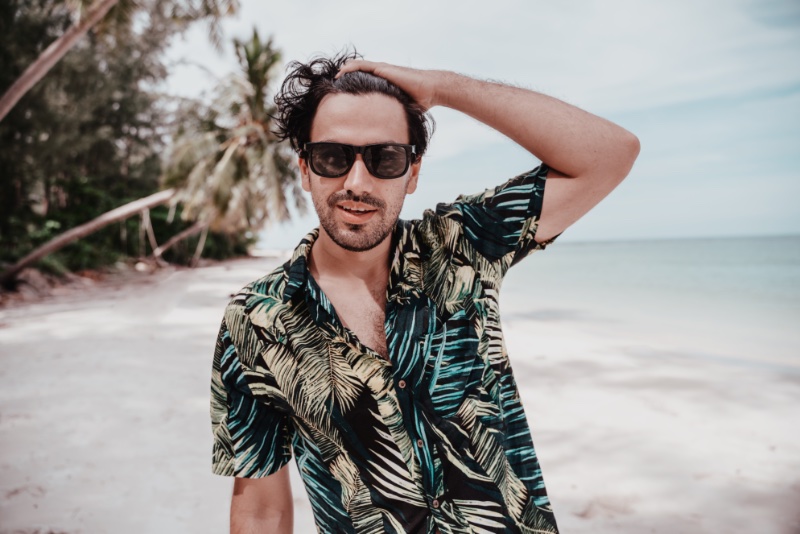 Sunglasses are a crucial accessory for beach trips, offering style, and eye protection. Sunglasses can shield your eyes from harmful UV rays, even on overcast days. High-quality polarized sunglasses are designed to protect your eyes from 100% UVA and UVB rays, though more affordable options can still relieve glare and brightness. Don't leave home without a pair of shades for your beach outing.
3. Beach Towel
While any towel might suffice for the beach, a dedicated beach towel offers numerous advantages. Beach towels are designed to be lightweight, quick-drying, and comfortable for sitting or lying on the sand. They are also less prone to staining and will provide a more pleasant beach experience overall. Look for a beach towel at your local beachside store or online before your trip.
4. Sunscreen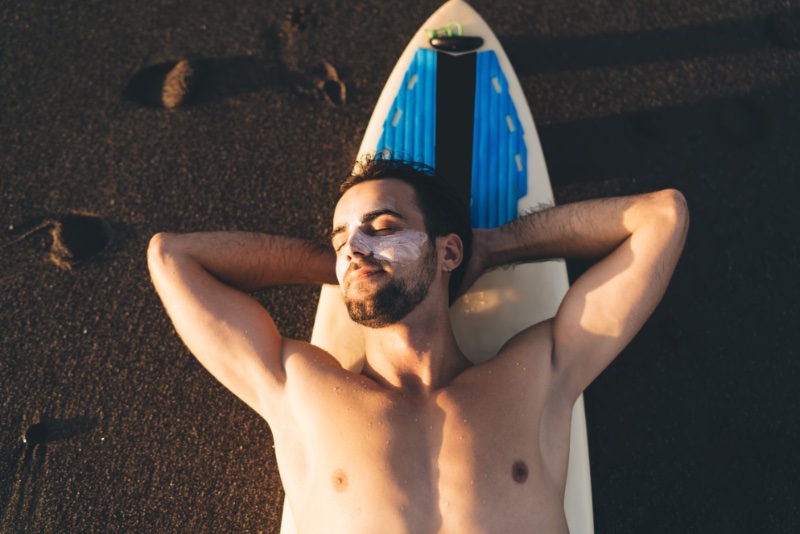 Sunscreen is essential for everyone, regardless of whether you're at the beach. For a beach trip, opt for sunscreen with an SPF of at least 30+ to protect your skin from harmful UV rays. Be sure to choose a sunscreen that suits your skin type, as using the wrong formula can lead to discomfort or inadequate protection.
5. Appropriate Footwear
Proper footwear is vital for a day at the beach. Wearing heavy or inappropriate shoes, such as work boots, can make walking on sand difficult and potentially damage your shoes. When not wearing sandals, opt for lightweight, closed-toe footwear with ventilation or perforations for easy movement and sand removal. This shoe will keep your feet comfortable and protected from sand and small insects.
6. Beach Bag
A dedicated beach bag is necessary for keeping sand and water away from your belongings, car, and home. Choose a large pack to accommodate all your beach essentials, from towels to spare clothes and sand toys. For smaller items, like sunscreen or sunglasses, use a ziplock pouch for organization and place it inside your beach bag. Some beachgoers prefer bags with locks for added security while in the water.
Final Words
As the allure of sun-soaked shores beckons this summer, you must equip yourself with the right beach essentials for a stylish, comfortable, and memorable experience. These essentials will ensure a well-prepared and enjoyable seaside adventure, from investing in proper swimwear and sunglasses to choosing a suitable beach towel and sunscreen.
Don't forget the importance of appropriate footwear and a dedicated beach bag to keep your belongings safe and sand-free. With these necessities, you can embrace the sun, surf, and sand in style and create unforgettable memories with friends or someone special.