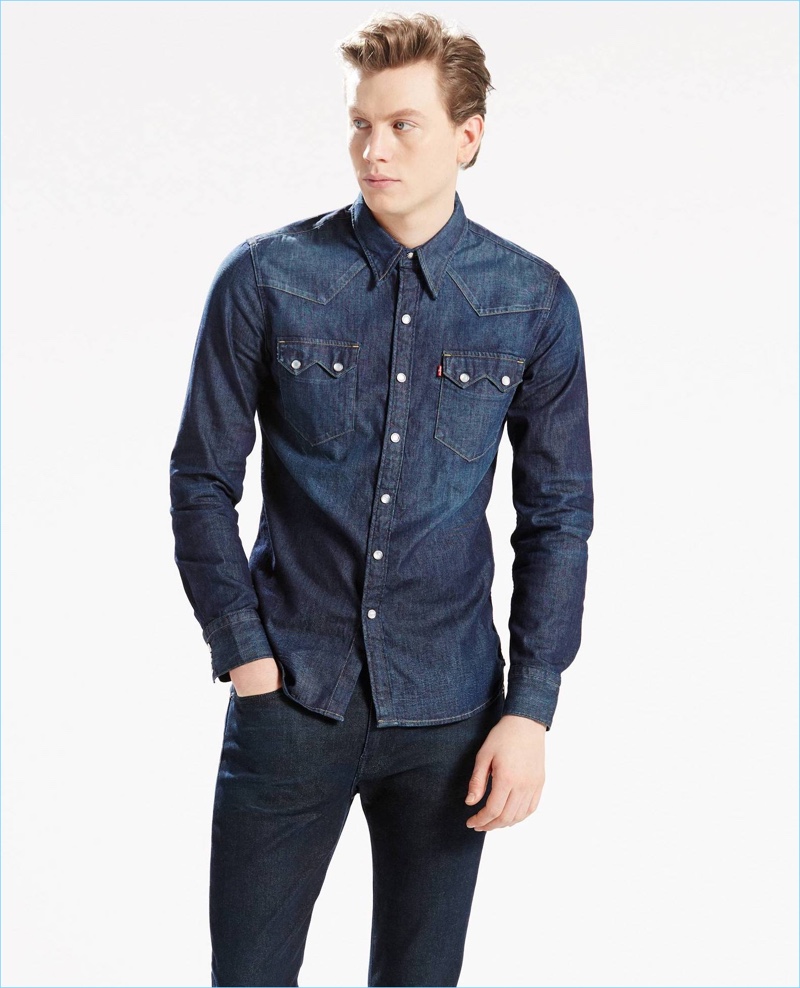 When it comes to the modern wardrobe, the denim shirt is an effortless style staple. However, if you're looking to elevate your day to day look, you may want to take a look at the western denim shirt. Although contemporary luxury brands such as Remi Relief endorse the classic, the original style was made popular in American culture. Cowboys, ranchers, and later entertainers stood by the western denim shirt.
What is a Denim Western Shirt?
You may be wondering, "What is the difference between a plain denim shirt and a western denim shirt?" Well, a regular denim shirt can be any type of button-down, simply cut out of denim. Meanwhile, a western shirt typically includes a stylized yoke on its front and back sides. Western denim shirts also feature snap closures. This was originally implemented so men didn't have to worry about repairing broken or lost buttons.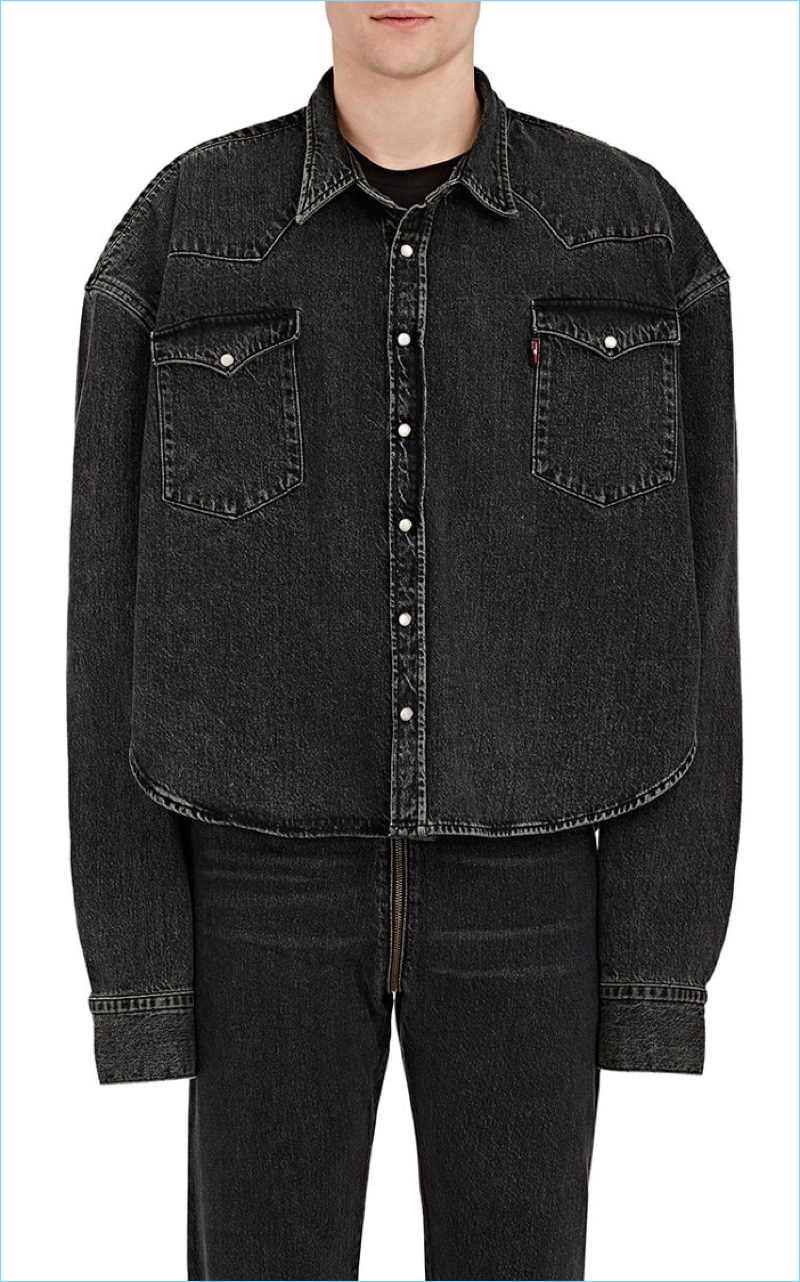 Modern Denim Western Shirt
While denim brands such as Levi's and Wrangler may be synonymous with the western shirt, there are plenty of labels today, which offer the style icon. In fact, Parisian brand Veterans recently collaborated with Levi's to issue a fashion-forward spin on the staple. Focusing on proportion, Vetements' black denim western shirt features an oversize, boxy cut.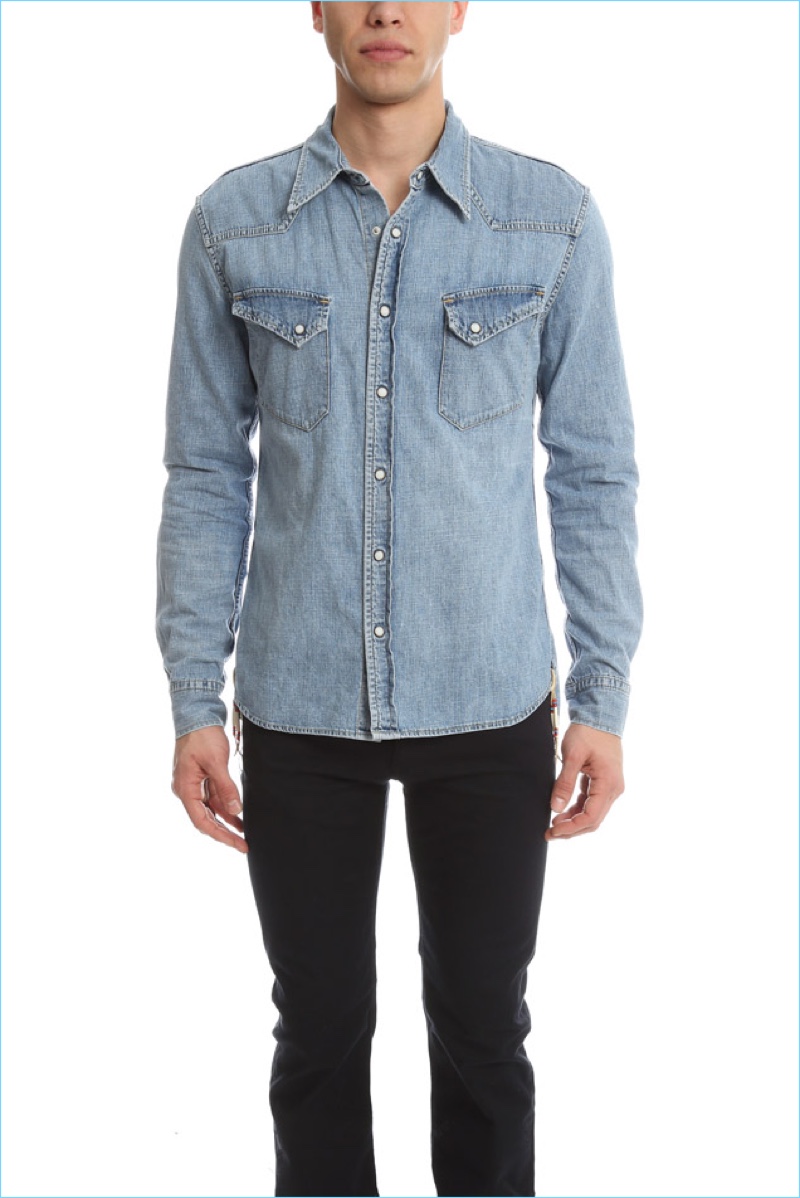 However, there are still classic alternatives for the luxury market. A Japanese brand, Remi Relief approaches the concept of American basics with elevated craftsmanship. This season, the label revisits the western denim shirts with its bead detailing. Made in Japan, the snap button shirt comes in a light blue wash and features slanted front pockets alongside white pearl snap buttons.
How to Wear a Denim Western Shirt
The regular denim shirt and western denim shirt may be different, but they are both practical in nature. They're interchangeable when it comes to wardrobe options. One classic way to wear your denim shirt is to pair it with khaki pants or chinos. You can also double down on denim and complement your shirt with jeans. Finally, if you're a regular Stetson hat wearer, don't be afraid to throw on a smart sport coat and your favorite boots to hit the town.
Related: The Denim Shirt Revisited | How to Wear the Essential