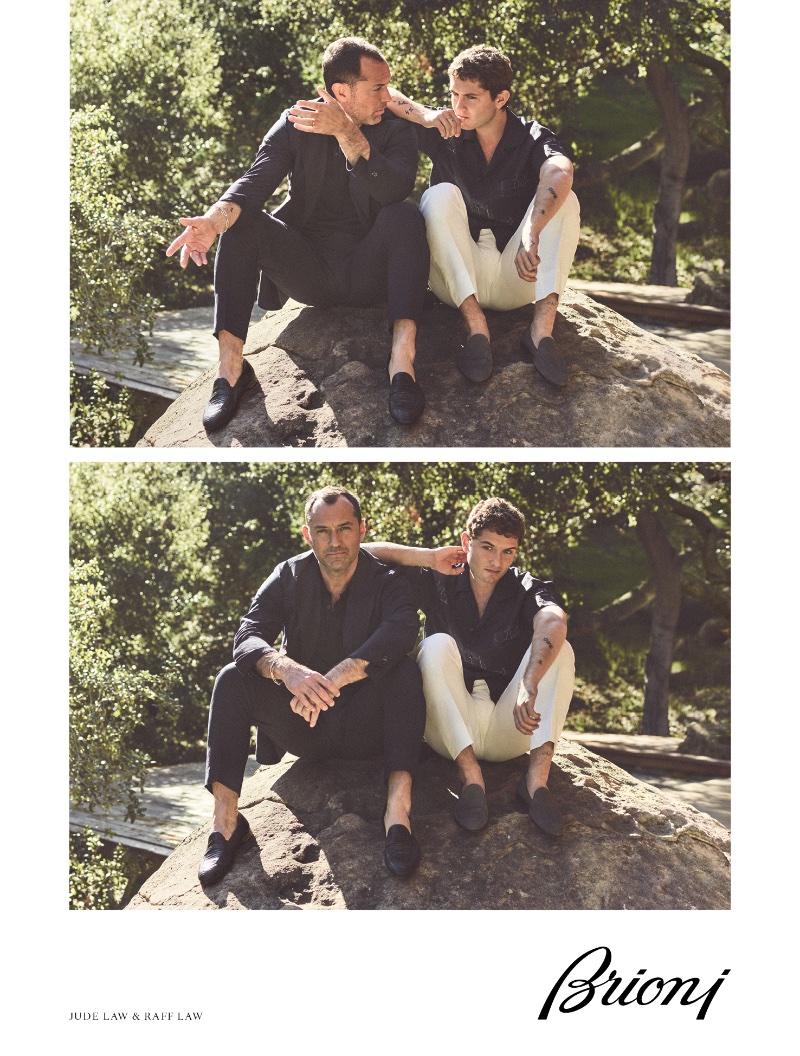 The esteemed Italian fashion house, Brioni, has recently revealed its spring-summer 2023 campaign, starring brand ambassadors Jude Law and his son, Raff Law. The new advertisement features intimate and relaxed images showcasing the familial bond between the father-son duo. The images were captured by photographer Annemarieke van Drimmelen in Los Angeles, highlighting the simple yet priceless moments that the Law family share.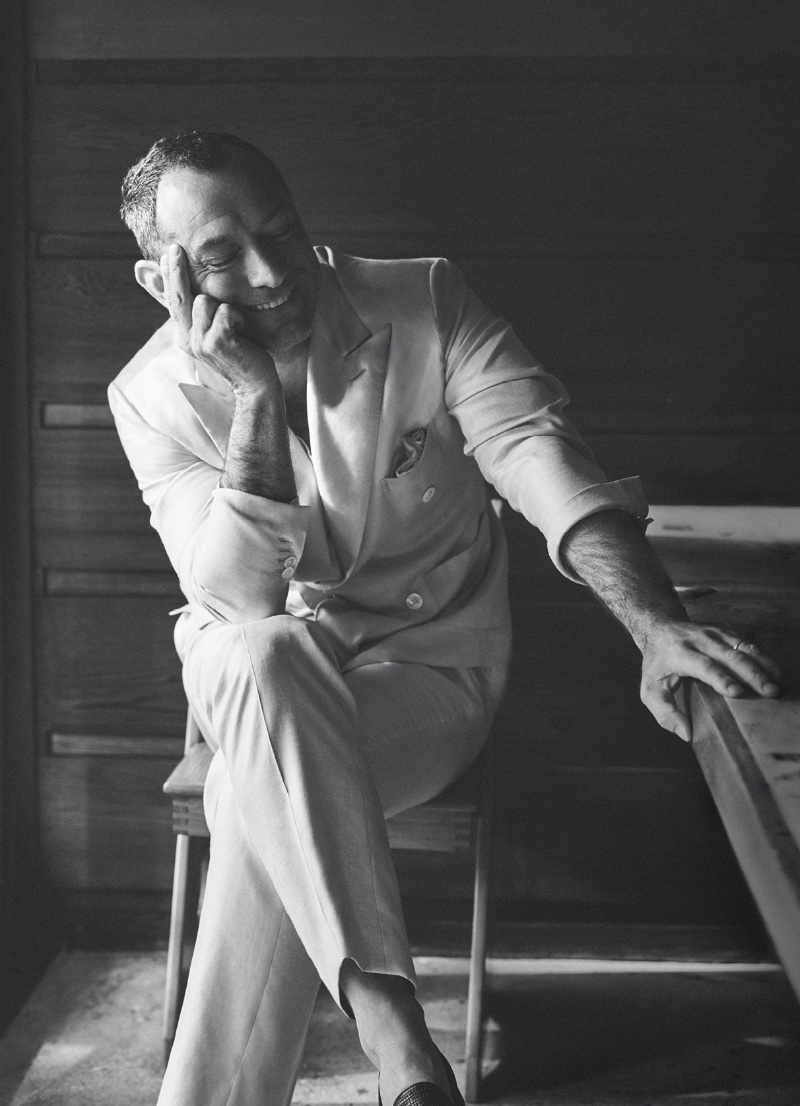 Jude & Raff Law for Brioni Spring/Summer 2023 Campaign
In the campaign, Jude and Raff Law are seen sporting the latest collection from Brioni, which includes elegant tailoring in pastel hues of pink and light blue and leisurewear that exude a sense of comfort and relaxation. The garments are designed to move with the body and allow for effortless movement while maintaining the brand's signature attention to detail and superior craftsmanship.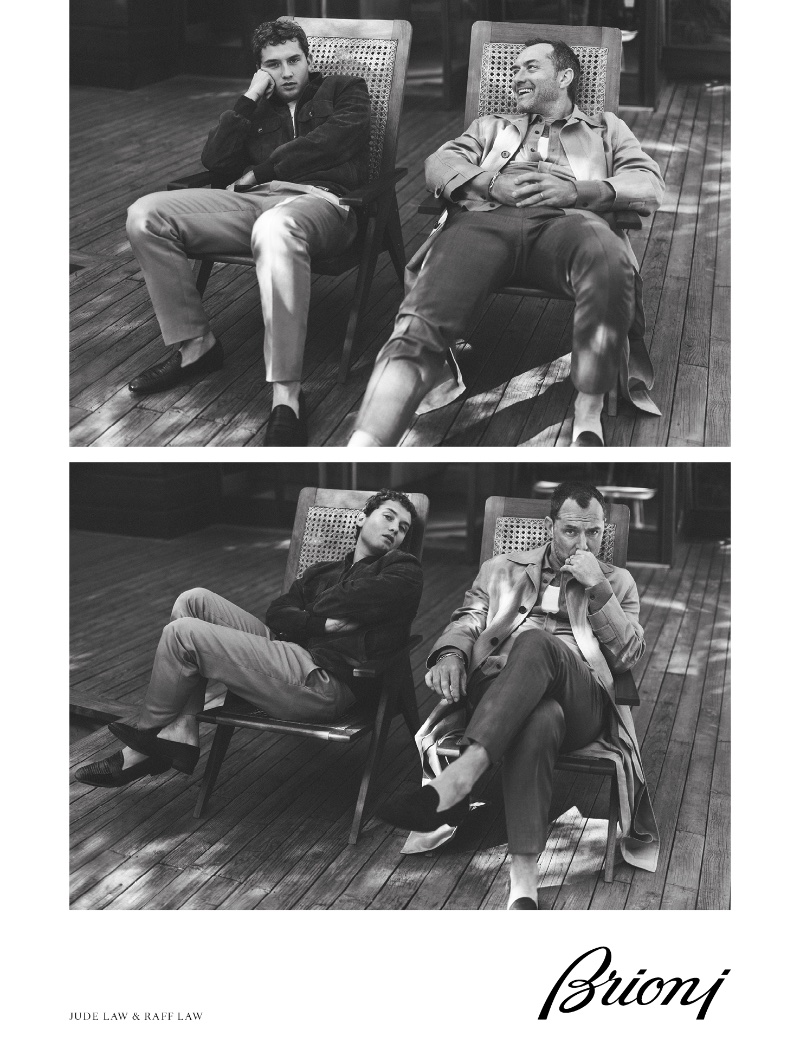 This is not the first time that Jude and Raff Law has worked with Brioni. The Law family collaborated with the brand for a campaign documenting their first on-stage performance together. The second advertisement showcased the duo's natural charisma on and off the stage. In the latest campaign, the brand aims to depict the father-son relationship in a more personal and emotional light, emphasizing the importance of cherishing time spent with loved ones.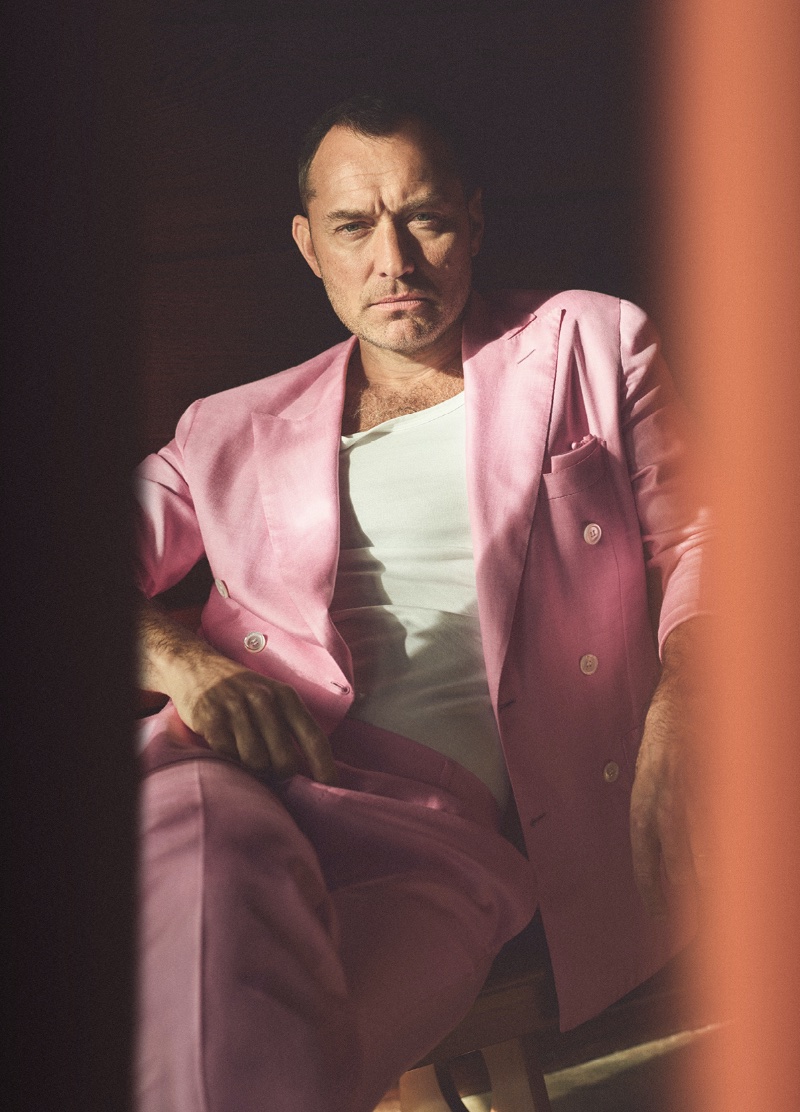 Norbert Stumpfl, Brioni Design Director, expressed his excitement about the latest campaign, stating, "This campaign captures the essence of father and son intimacy in a new light. We wanted to convey how much beauty can be found in cherishing time together, showing how Brioni can be part of your life elevating each moment."
Jude Law also shared his thoughts about the campaign: "It has been a pleasure to continue our relationship with Brioni. I loved the collection and the pieces we had the opportunity to wear. I particularly enjoyed capturing those moments with Raff and again with Annemarieke."
Raff Law echoed his father's sentiments, expressing his appreciation for being part of Brioni's vision for the past three seasons, saying, "It has been such an interesting experience exploring the personal side of our relationship on camera, and we really do feel like part of the Brioni family."
With this latest campaign, Brioni once again proves its commitment to excellence in fashion and its belief in the power of authentic emotions and human connection.