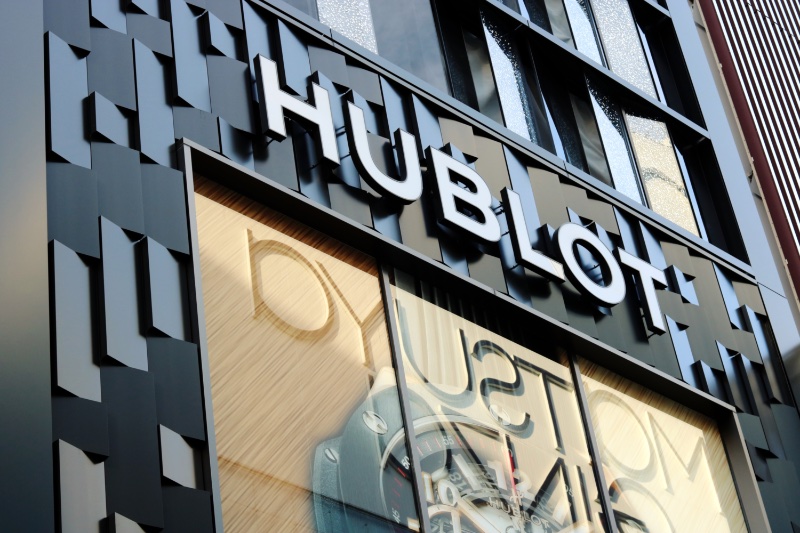 The watchmaking industry has already stolen the spotlight in the early days of this year. The much-anticipated LVMH Watch Week 2023 debuted in Singapore, unveiling an eclectic range of new timepieces from the skilled artisans at Hublot.
LVMH Watch Week is a customary event that gives a sneak peek into the latest watch trends and showcases some opulent pieces. As expected, this year's showcase was nothing short of extraordinary. Hublot's collection commanded attention, featuring a selection of unparalleled avant-garde watches.
Let us explore some of the highlights from the event, ranging from timeless designs to exorbitant statements:
Classic Fusion Original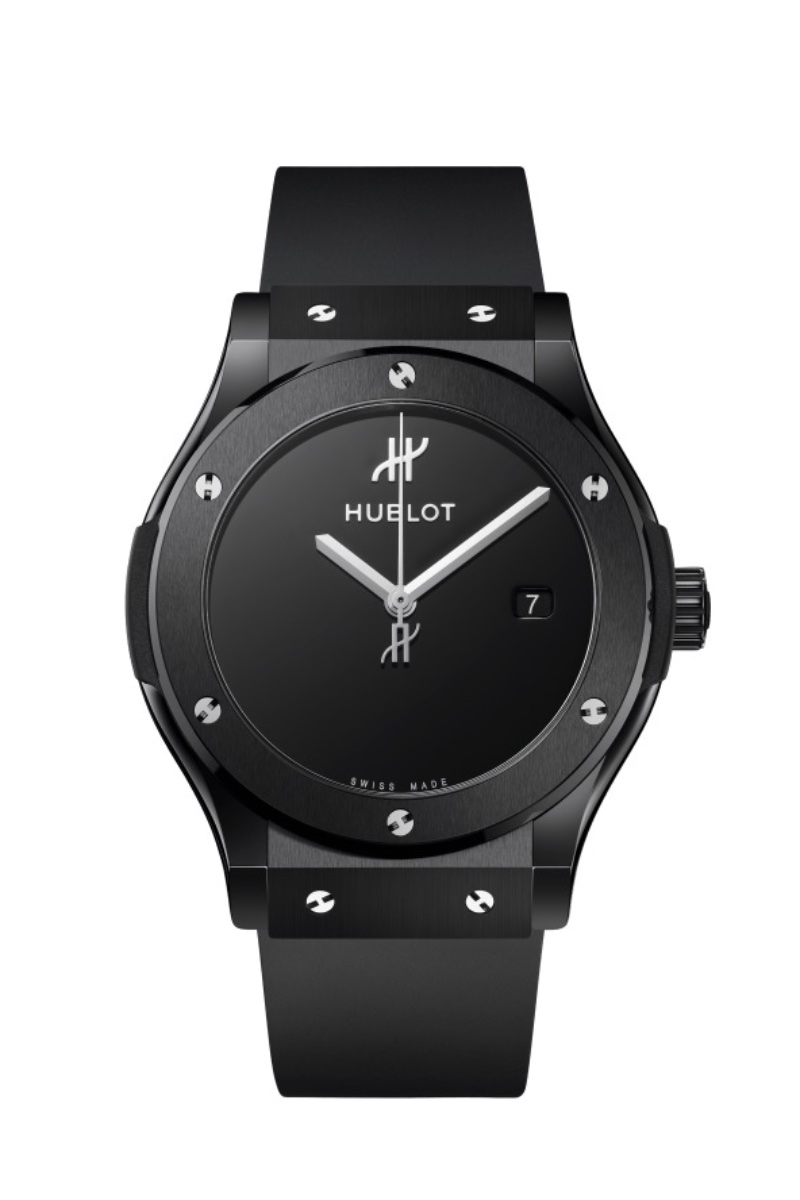 Reviving its iconic model that first made waves in the 80s, Hublot has released an innovative take on its Classic Original watch. Now recognized as the Classic Fusion Original, the model channels a minimalist aesthetic alongside a new collection of colors and sizes.
The colors of the Classic Fusion Original now include black magic ceramic, yellow gold, and titanium, all available in 33mm, 38mm, and 42mm case sizes. The model retains its rubber strap and black lacquered dial—a reflection of its predecessor but with a slightly modern twist.
With only 500 models, the contemporary piece will surely be in high demand from those seeking Swiss luxury. You'll also find a vast collection of Hublot watches that take inspiration from the 'Classic' watch, so look and see if any match your taste.
Big Bang Integrated King Gold Rainbow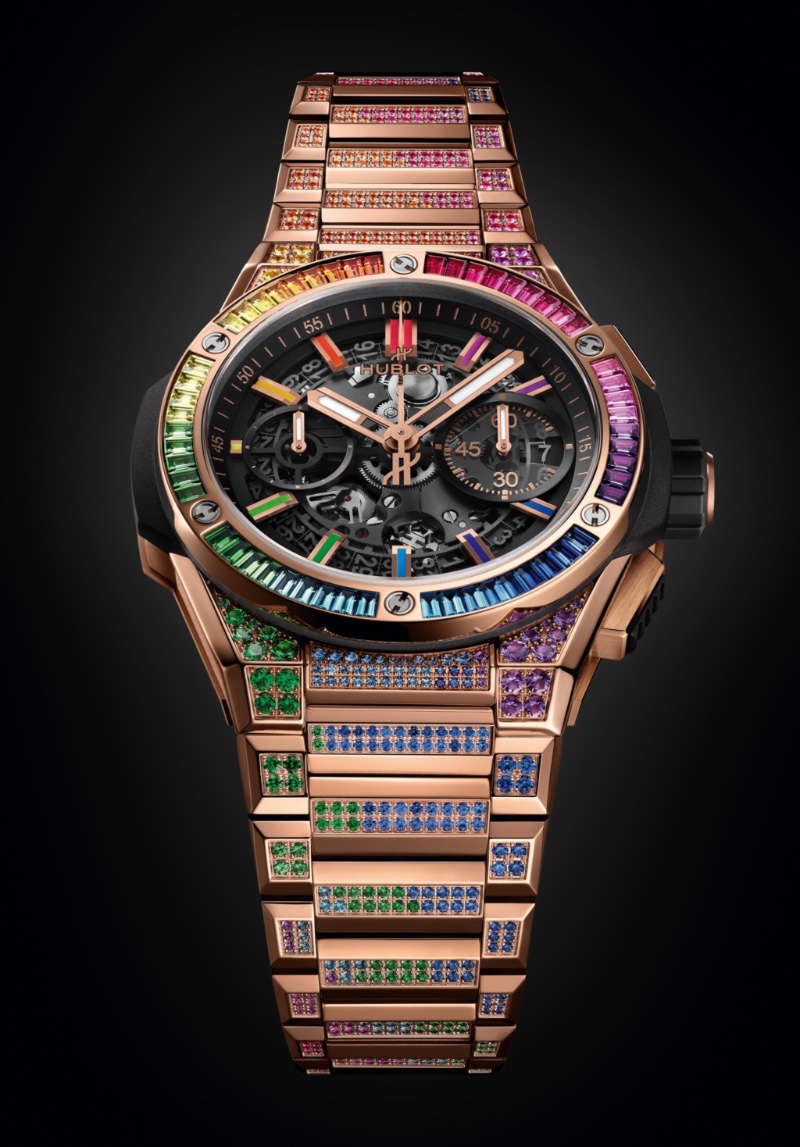 Behold the Big Bang Rainbow watch, an emblem of unrivaled artistry that bursts with vibrant hues, designed for the unapologetically flamboyant individual. This extravagantly opulent timepiece is now reimagined with Hublot's King Gold alloy, a warmer alternative to the traditional rose gold.
From the case to the wrist, this timepiece is an absolute delight and a feast for the senses. The color gradient is flawlessly executed, utilizing an array of translucent gemstones, such as sapphire, rubies, amethyst, and blue topaz. This remarkable masterpiece is a true testament to Hublot's exceptional watchmaking skills.
Big Bang Tourbillon Automatic Yellow Neon Saxem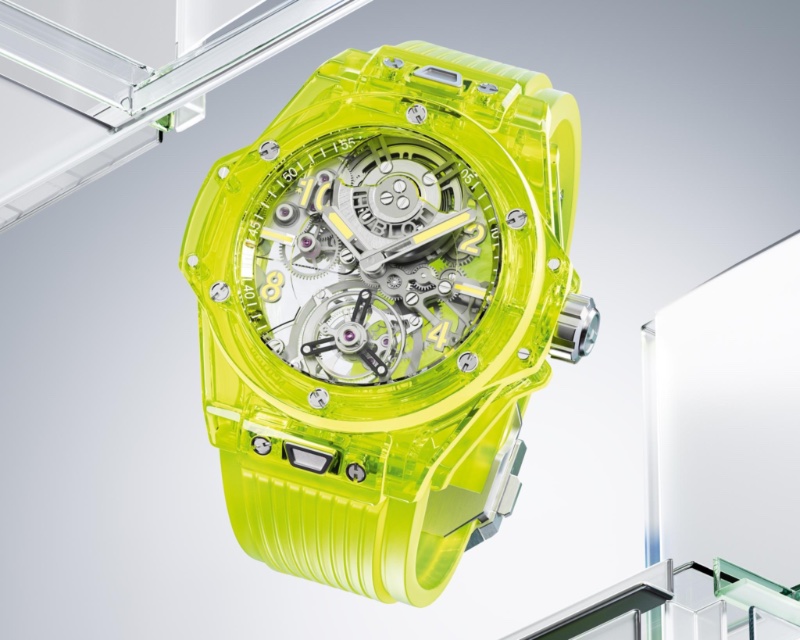 If you crave attention and want to make a bold statement, we've found just the timepiece for you. The Big Bang Tourbillon in neon yellow epitomizes revolutionary design, crafted using a distinctive aluminum oxide alloy infused with rare earth minerals.
The result is a robust, translucent material known as 'SAXEM' that pushes the boundaries of watchmaking. The watch boasts a skeletonized movement, enabling the wearer to admire the intricacies of the components working harmoniously within the case. With only 50 pieces, the Big Bang Tourbillon Neon Yellow is an exclusive and coveted model that will undoubtedly make waves in the haute horlogerie.