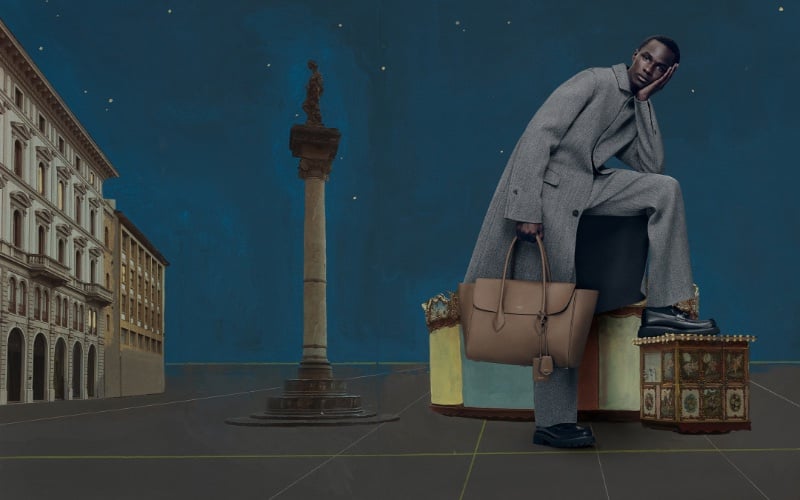 Ferragamo's holiday 2023 campaign marries the historic essence of Florence with the vibrancy of contemporary fashion. Authorized by the Ministry of Culture, Gallerie degli Uffizi, the advertisement transforms Renaissance landmarks into a modern narrative stage.
Ferragamo Holiday 2023 Campaign
Italian artist Paolo Ventura and Brazilian photographer Rafael Pavarotti collaboratively fuse photography with painting, creating surreal backdrops for Ferragamo. The campaign, directed by Ferdinando Verderi and featuring model Malick Bodian, unveils exclusive holiday selections.
Tailored menswear, denim, and accessories like a large leather tote and the Gancini loafers are spotlighted.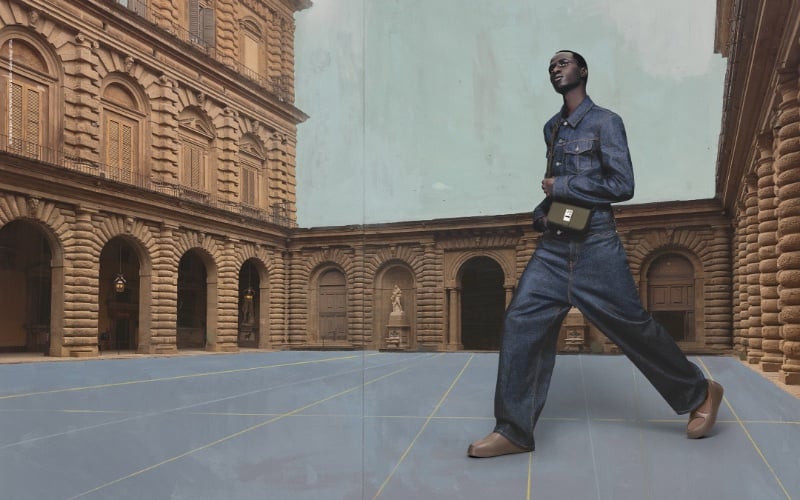 The campaign's photo paintings evoke a theatrical play against iconic Florentine scenes, from Palazzo Vecchio to the Basilica of Santa Maria Novella. This artistic approach underscores the dynamic interplay between Ferragamo's storied heritage and the fresh direction under Maximilian Davis, highlighting a blend of history and contemporary creativity.