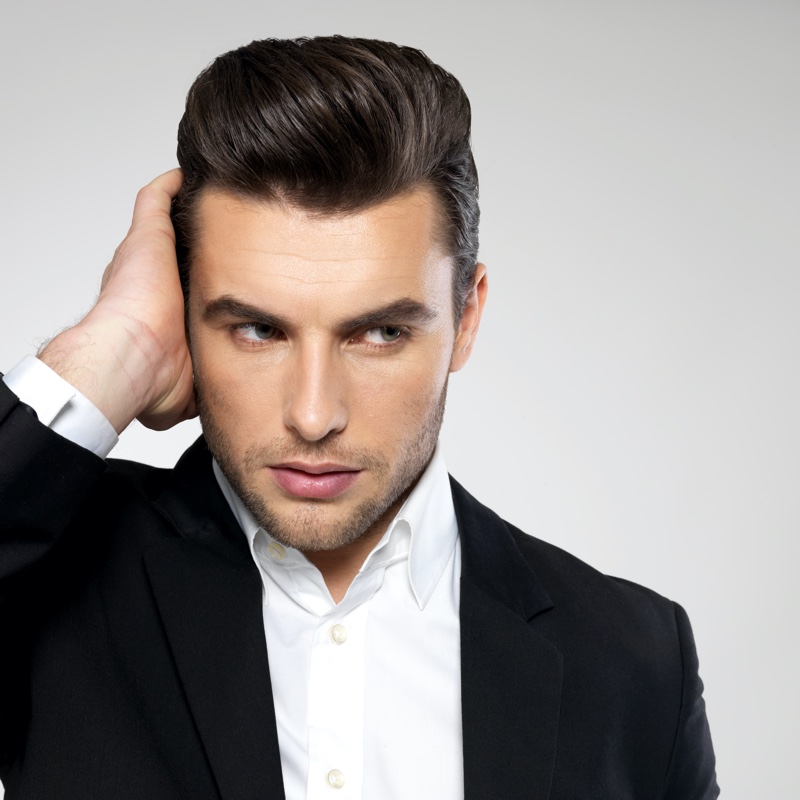 Attending a formal event is always an opportunity to showcase your sense of style, polish, and elegance. That's because, on dressy occasions, people will notice if you put effort into your appearance.
Besides, it's not just about trying to impress others but also about feeling good about yourself while interacting with others. So, it's worth it to step up your style game, especially when invited to formal occasions.
So, what grooming preparation should you follow to stand out in a formal event? Read on, as we have nine grooming tips for men that will help you to look perfect for any formal occasion.
1. Get a Fresh Haircut
The first step in preparing for a formal event is to get a fresh haircut that suits you well for formal occasions. For that, visit a trusted barber at least a week before the event to give your hair time to settle.
Choosing your hairstyle is extremely important because not all haircuts can match your formal attire. You can choose a classic style like a slick back or a more modern look like a fade or undercut.
Regardless of your style, make sure it complements your facial features and is appropriate for the occasion.
2. Take Care of Your Skin
You should know that taking care of your skin is as important as taking care of your hair. So, exfoliate and moisturize regularly using men's skincare products that will keep your skin looking healthy and radiant.
Also, starting a skincare routine at least a month before your big event is a good idea. Starting your skincare routine a few hours before a big event won't be enough to make your skin look great.
Your skin needs time to absorb the products, so you must start your routine well before the event to see any noticeable results.
3. Trim Your Facial Hair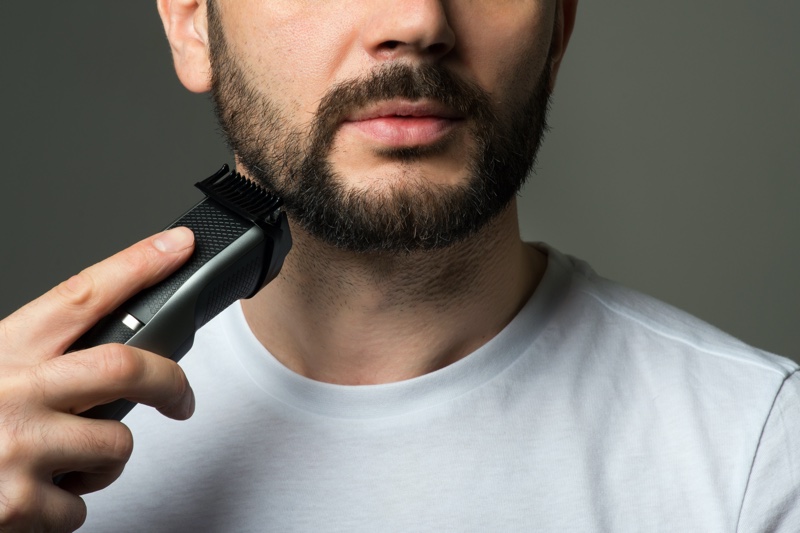 Facial hair can be a great way to add character and style to your look, but it's essential to keep it well-groomed. Beards can reflect your style and add an extra layer of class to your formal attire. Before the event, trim your beard, mustache, or sideburns to give them a neat and tidy appearance.
If you're planning to sport a beard, the timing of your shaving routine will vary based on the particular style you're going for. For instance, if you prefer to be clean-shaven, shaving the morning of the event is recommended to avoid unwanted stubble.
4. Clean Your Nails
Your nails might not be the first thing on your mind when preparing for a formal event, but they should be. It's because, on most formal occasions, you'll mingle with many folks and shake hands.
Always clean and trim your nails before the event to avoid unsightly dirt or hangnails. It's best to cut your nails right after you shower that day. Furthermore, you can also consider getting a manicure to give your nails a polished look.
5. Use the Right Products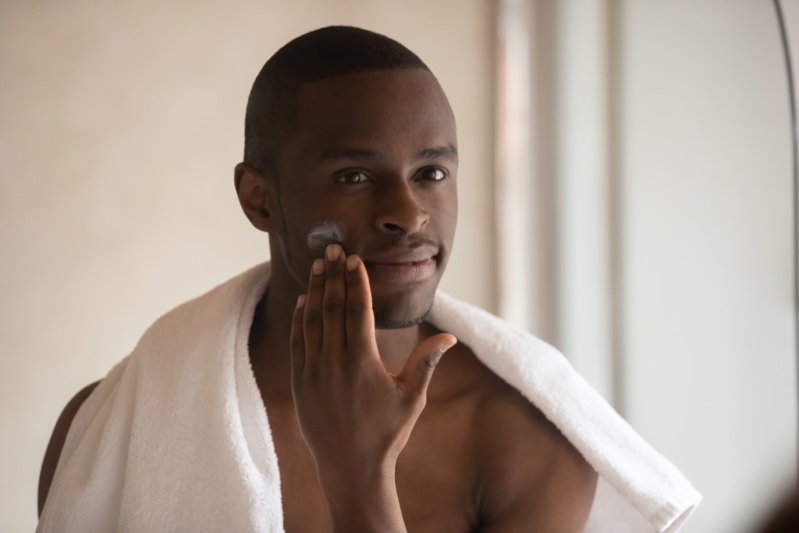 Using the right grooming products can improve your appearance and make you more confident in formal events.
If you have sensitive skin, use high-quality face wash, moisturizer, and aftershave to keep your skin healthy and hydrated. You can also use good-quality shampoo, conditioner, and styling products to keep your hair looking its best.
6. Invest in a Good Suit
While going to a fancy event, you'll want to have a suit that fits you like a glove. That's why we suggest you invest in a style that fits you well and is appropriate for the occasion.
When it comes to the color of the suit, you can try out some classic colors like navy, black, or grey. Consider wearing a bold and flashy tie with a neutral-colored suit to make a statement with your outfit. Just avoid choosing clashing colors.
7. Choose the Right Accessories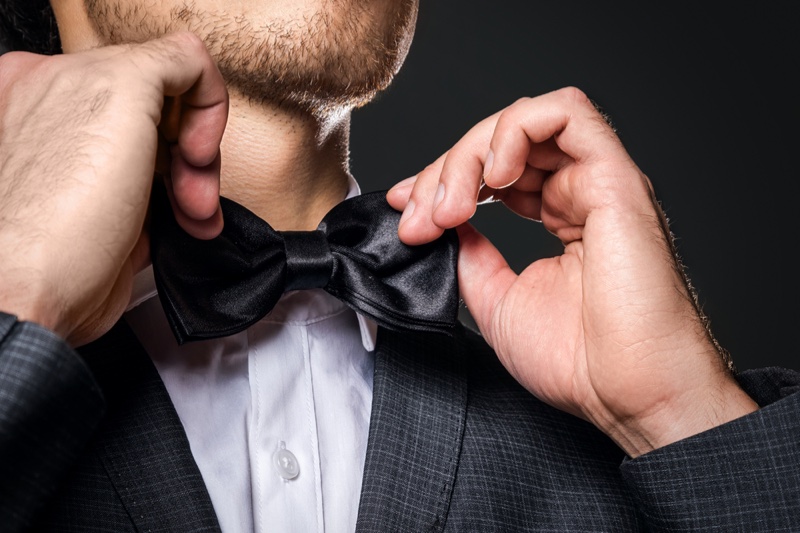 Accessories can add a finishing touch to your outfit, but choosing them wisely is essential. If you want to wear a tie in a formal event, choose a classic tie or bowtie in a neutral color that complements your suit.
You also have to coordinate your tie with your suit to attain an elegant formal outfit. To add a vintage touch to your style, consider adding a pocket square or cufflinks to give your ensemble some personality. Finally, choose a watch that is appropriate for the occasion and complements your outfit.
8. Pick the Right Shoes
Another grooming tip for men is to choose the right shoes, as they can make or break your outfit, so choose them wisely. You can find some amazing collections of classic oxfords in the market, perfect for formal attire.
Don't forget to focus on your comfort, as ill-fitting shoes can cause discomfort, blisters, and even pain. Black and brown are the most popular colors for formal shoes, but you can also opt for burgundy or dark blue.
9. Avoid Overwhelming Fragrances
No matter how well-groomed you are or how healthy your skin looks, it can all be for nothing if you don't smell nice. While it's important to smell good, it's equally essential not to overwhelm others with your fragrance.
You can go for a subtle, masculine scent that won't overpower those around you or cause discomfort. Consider using a fragrance-free deodorant to avoid any clashes with your cologne.
Final Words
Attending a formal event can be intimidating, but it's also the perfect chance to show off your snazziest style. Remember to wear a well-fitted suit while caring for your skin, hair, and nails. With the above grooming tips, you'll be ready to make a lasting impression at any formal event.