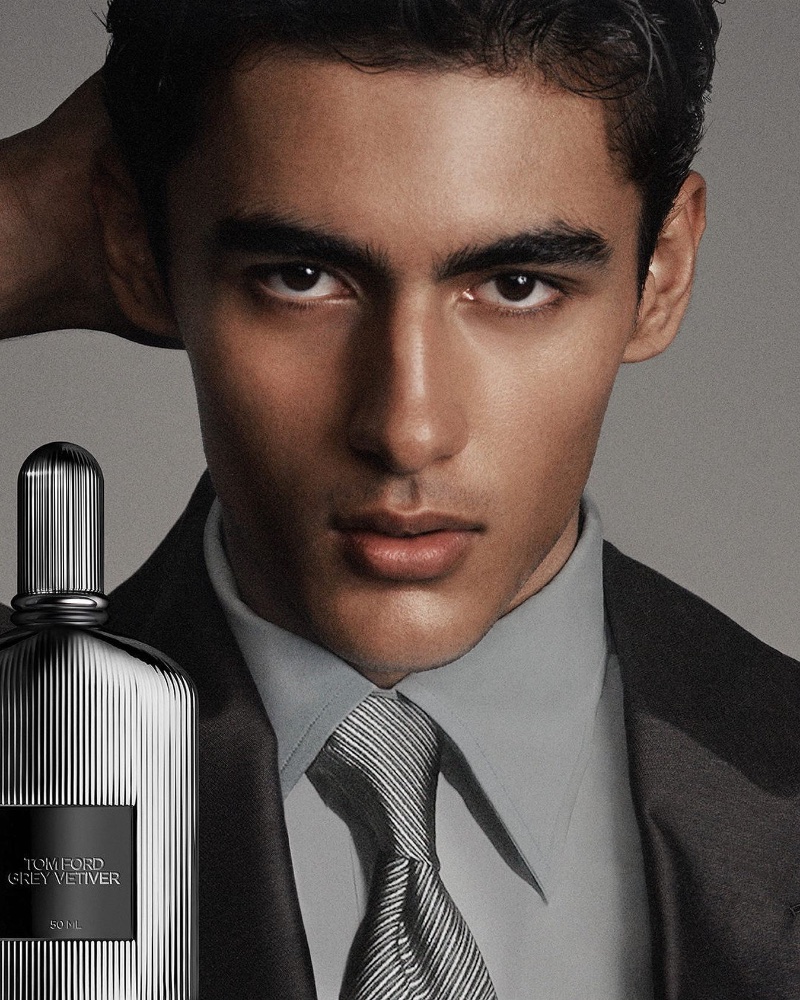 Radiating charisma, Akbar Shamji once again takes center stage for Tom Ford. On the heels of the brand's spring-summer 2023 campaign, he fronts the advertisement for the Tom Ford Grey Vetiver parfum, showcasing its sleek and modern appeal.
Akbar's wardrobe complements the sophisticated aesthetic of the fragrance bottle itself. Wearing a polished black suit jacket, a tasteful gray dress shirt, and a striking silver tie, he effortlessly embodies the essence of the Grey Vetiver parfum.
Tom Ford Grey Vetiver Parfum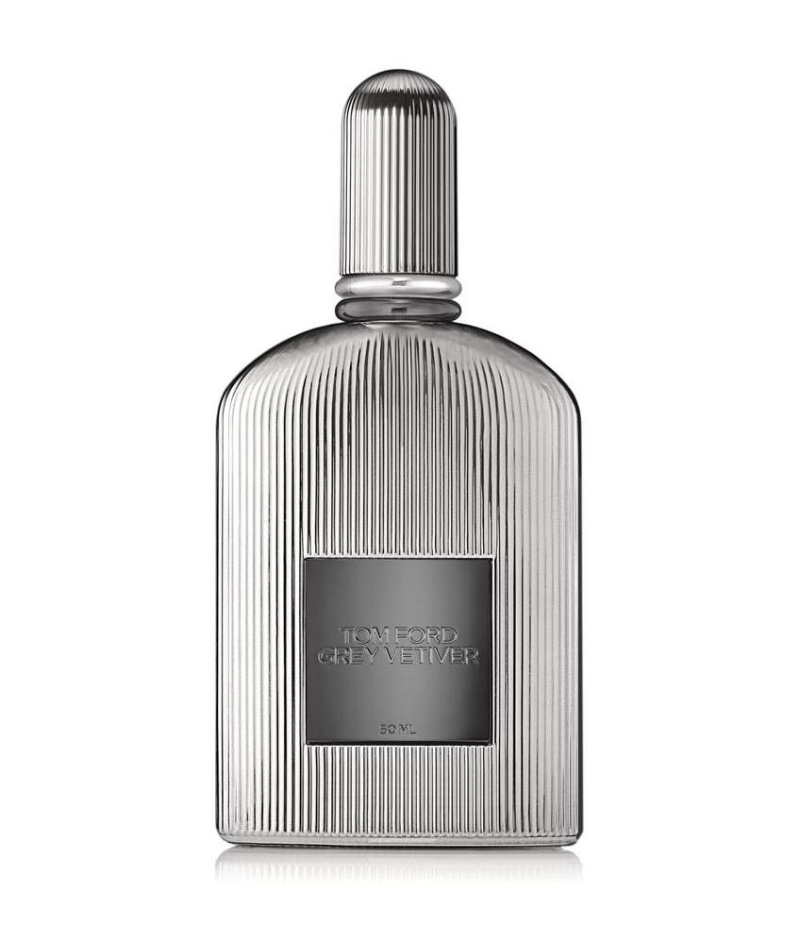 The new fragrance is an archetypal Tom Ford creation. In the designer's own words, "Grey is the color of [our] packaging, our carpets, and our walls; in a sense, it's the Tom Ford color. The idea was to convey a cool, silvery, very refined vetiver." Grey Vetiver thus encapsulates the very heart of the brand.
Noteworthy for its unique blend of fragrance notes, Grey Vetiver features orange flowers, Haitian vetiver, and saffron, culminating in a verdant and herbaceous scent. To celebrate masculinity, the parfum fuses a sustainably sourced vetiver with the warmth of orange flowers and exotic spices to evoke a sense of sophistication.