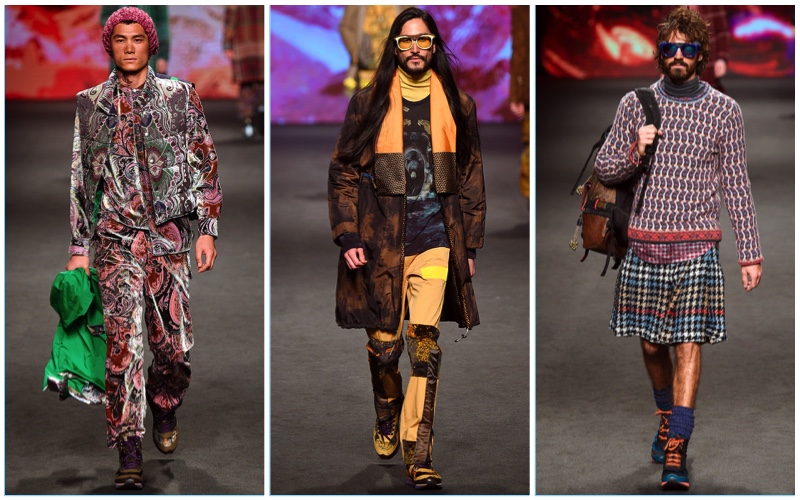 Crafting quite the visual presentation for its fall-winter 2017 men's collection, Etro once again created a film. A regular face of the Italian fashion house, model Tony Thornburg stars in the outing. Representing Kean Etro's inspiration for the season, Tony finds himself trekking to the top of a steep mountain.
Related: Etro Takes to Nature for Stunning Fall Campaign
At the summit, myths and legends of the mountains come into play. The results include an explosion of personality. Here, vibrant colors and intricate prints collide. Etro's autumn adventure includes a wardrobe of kilts, asymmetrical jackets, turtleneck sweaters, robe-cut coats, full-zip cardigans, and sporty windbreakers. The sky truly proves to be the limit as the lineup stimulates the visual sense with regal prints of nature.
Video: Etro Fall/Winter 2017 Menswear
Etro Fall/Winter 2017 Men's Collection