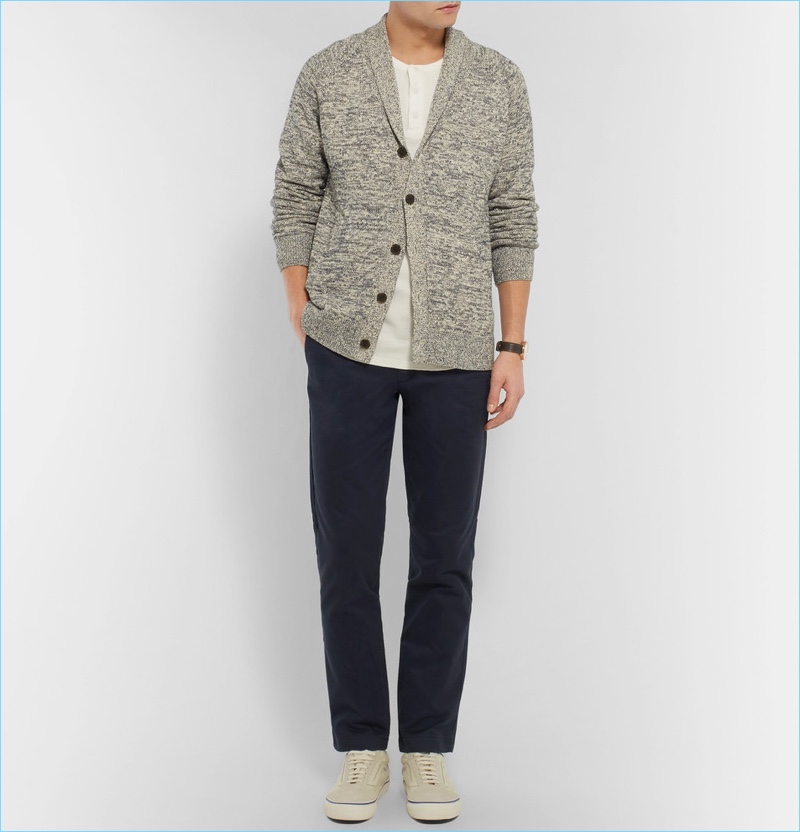 If you're looking to master smart everyday style, don't consider your wardrobe complete without a pair of cotton chinos. Brands such as J.Crew have mastered the classic. You can find chinos in a variety of colors and even a contemporary slim fit.
Related: The Always List | J.Crew Curates Timely Wardrobe Essentials
When it comes to companion pieces, chinos look great with an array of menswear staples. Tapping into casual style, chinos match well with polo shirts, crewneck sweaters, cotton tees, and knit cardigans. For footwear, you can never go wrong with a pair of Adidas Stan Smith sneakers.
Fashionisto Essential: J.Crew 770 Broken Slim-Fit Cotton Twill Chinos