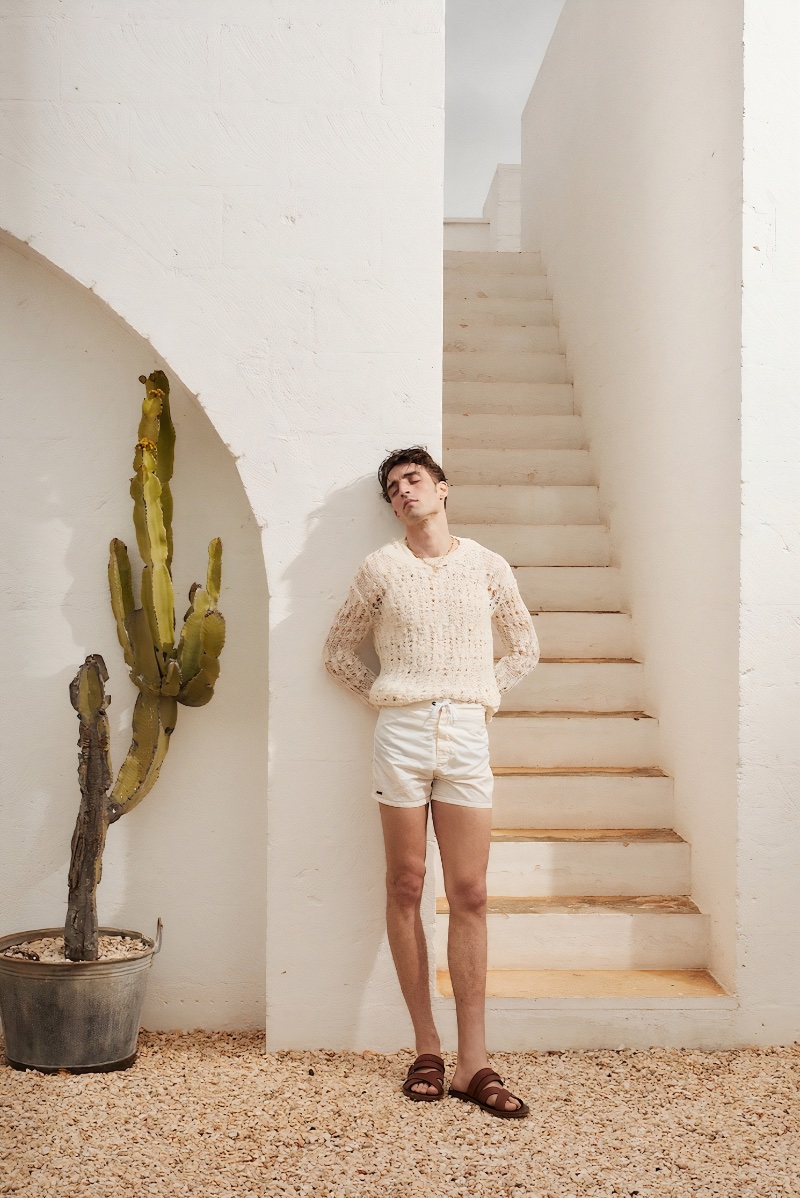 With summer in bloom, the Italian luxury retailer LuisaViaRoma has embraced the season's free-spirited charm in their latest men's style editorial. Set against the idyllic backdrop of Masseria Moroseta near the port of Gallipoli, the fashion shoot features model Luca Jamal soaking in the vacation vibes while showcasing a refined array of designer styles curated for the summer season.
In the opening photo, Luca strikes a pose donning a loose knit sweater by Isabel Marant paired with Sundek swim shorts. A casual yet sophisticated combination that speaks to the laid-back luxury of summer fashion. His feet are adorned in Ferragamo leather sandals, and an Alighieri pendant necklace elegantly rounds off the look.
LuisaViaRoma Men's Summer Style Editorial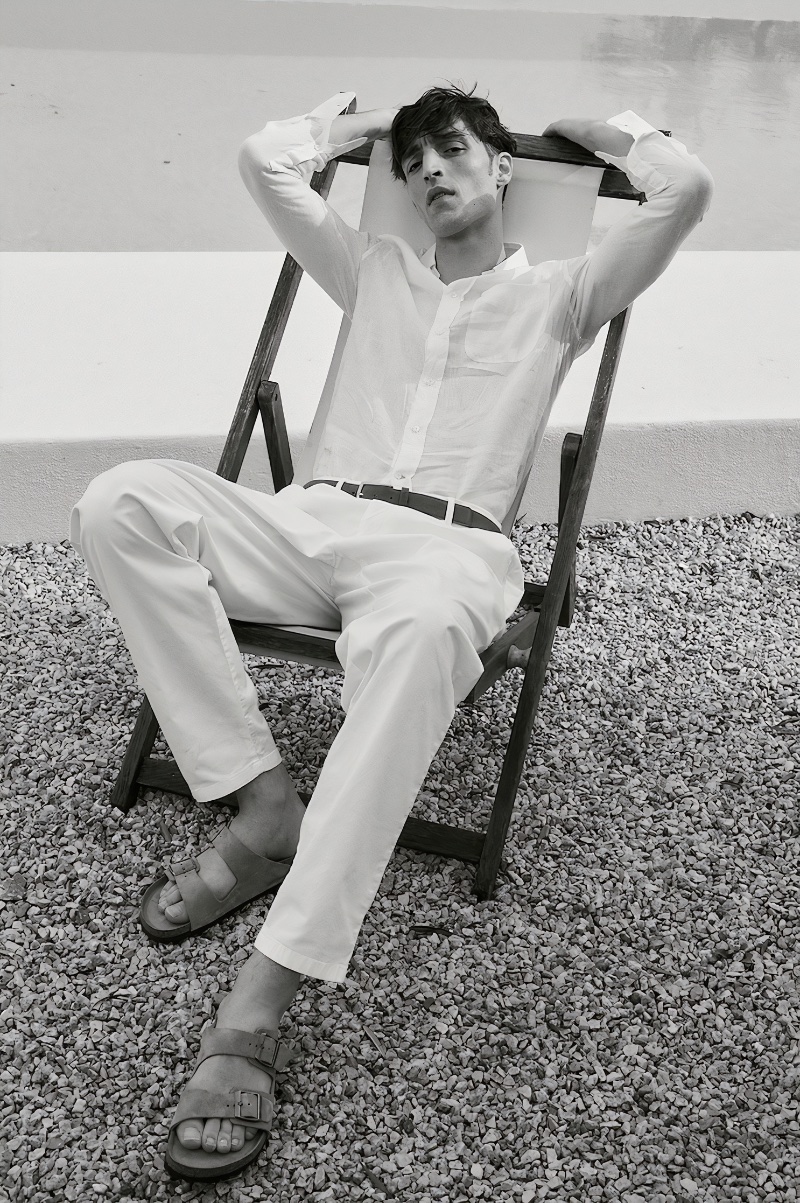 The editorial further explores the timeless charm of all-white dressing. A Brunello Cucinelli linen shirt, paired with Giorgio Armani cotton gabardine pants and a Zegna triple stitch belt, brings forth a breezy, sun-drenched aesthetic, embodying the light-hearted spirit of summer.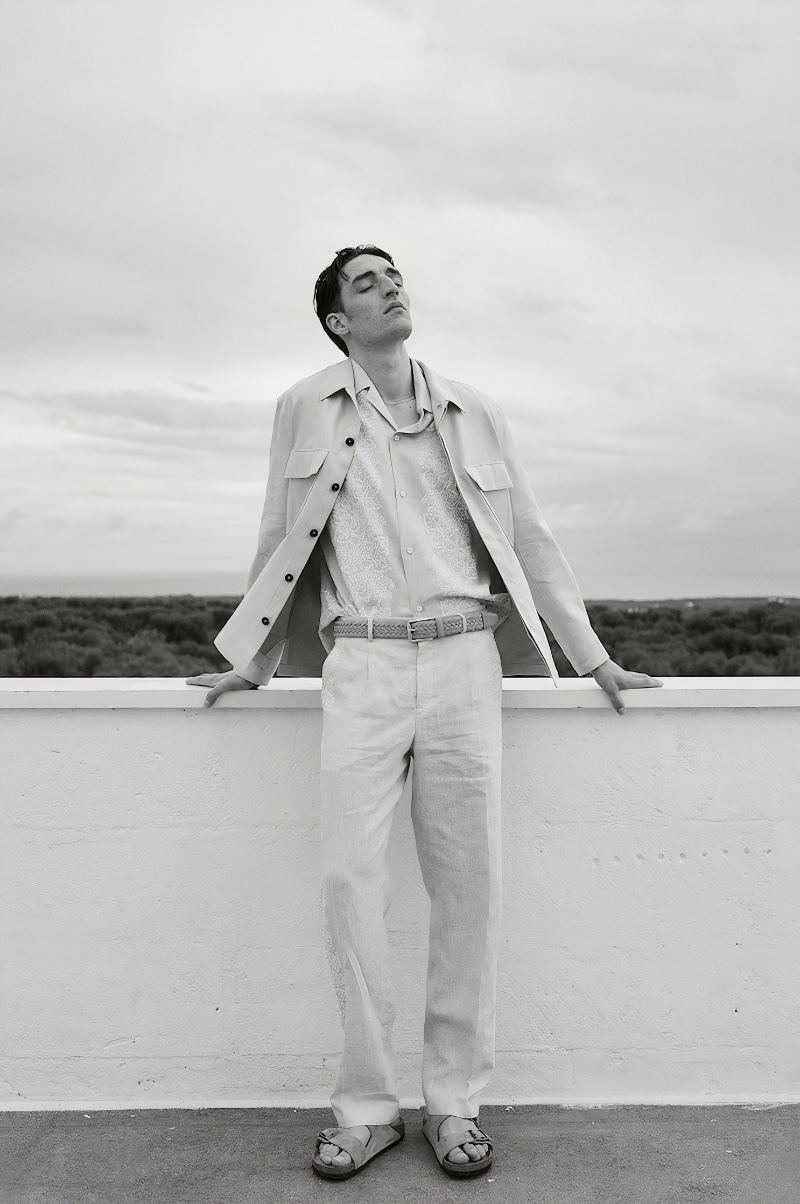 The warmth of neutral tones is embraced as Luca wears a Zegna pure linen overshirt with a Federico Cina linen-blend bowling shirt and printed linen pants. This elegant medley of colors and textures embodies a relaxed yet refined style.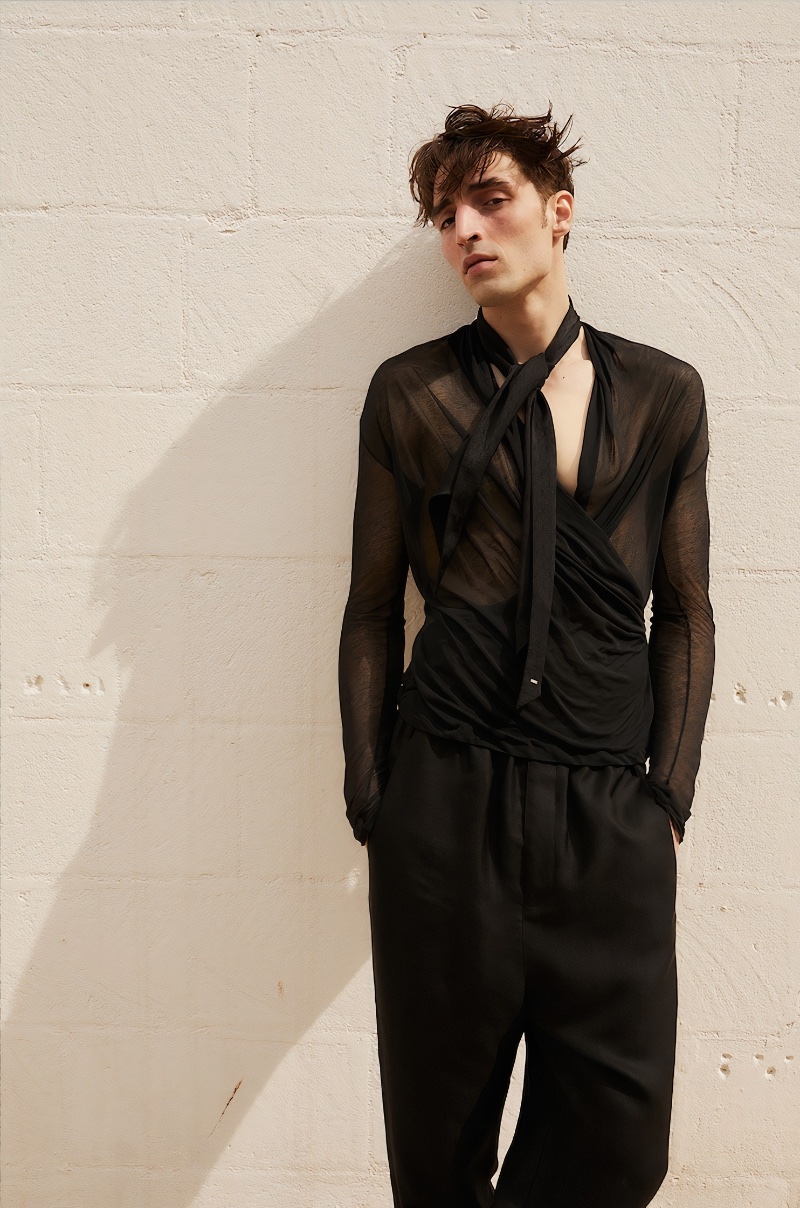 An all-black ensemble showcases a different mood. Luca models a Saint Laurent cardigan, high-waist baggy pants, and a Levalliere logo silk scarf. The outfit is a reminder that black, often associated with winter, can make a striking summer statement.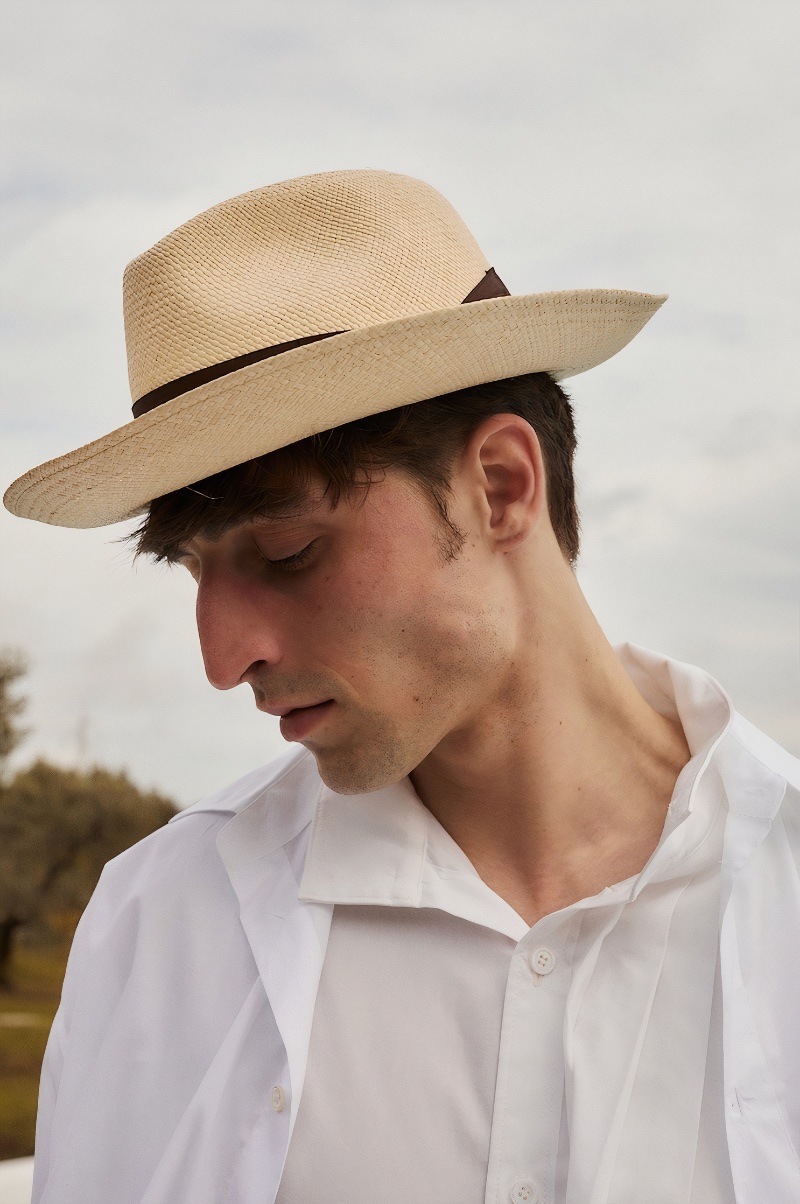 Among the various outfits, a standout piece was a Borsalino Amedeo straw hat, donned by Luca alongside a Yohji Yamamoto cotton collar shirt and a Jacquemus oversized short-sleeve shirt. An amalgamation of eclectic styles, creating a unique summer flair.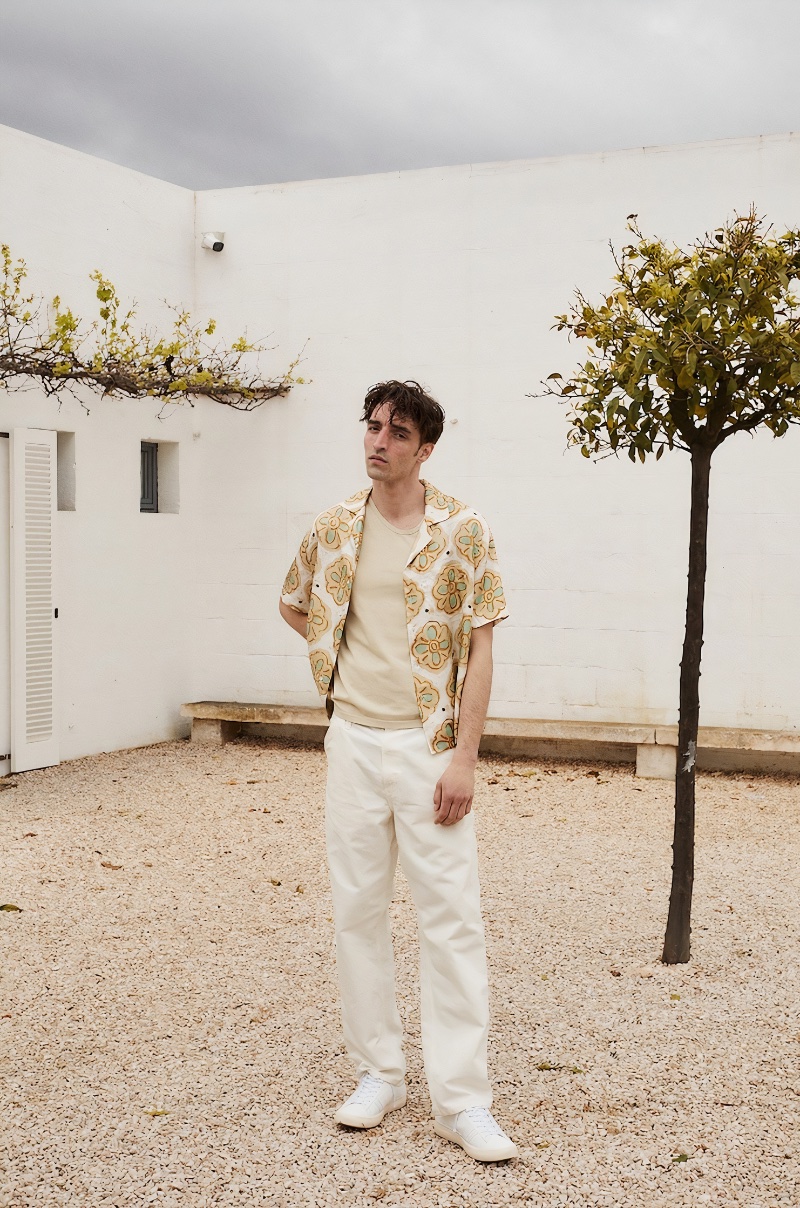 At one point, Luca rocks a Commas camp collar shirt with a Nanushka tank, Carhartt WIP pants, and Golden Goose sneakers. Mixing neutral tones, this outfit embodies laid-back elegance, perfect for a summer lunch with friends.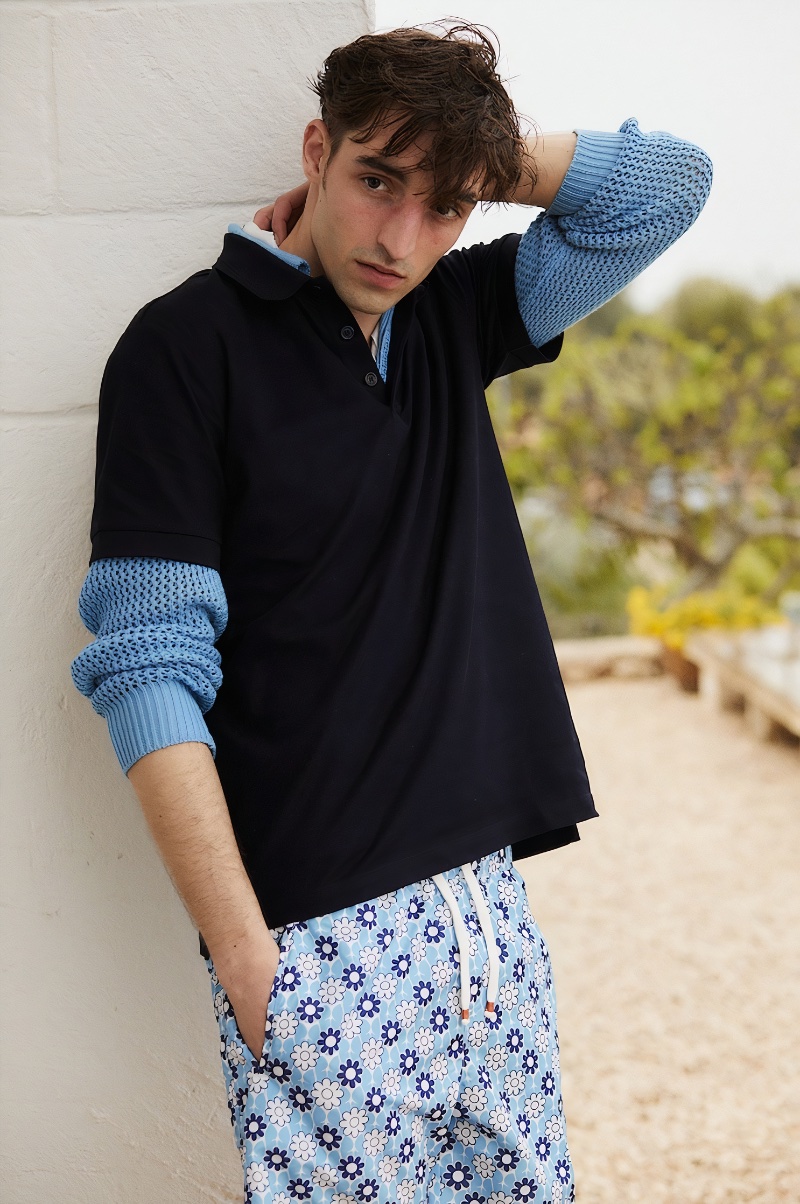 Another clever layering technique sees Luca wearing a Burberry cotton pique polo over a Gimaguas knit polo with Sam Diego daisy print swim shorts, an innovative take on summer fashion, proving that layers aren't just for cooler seasons.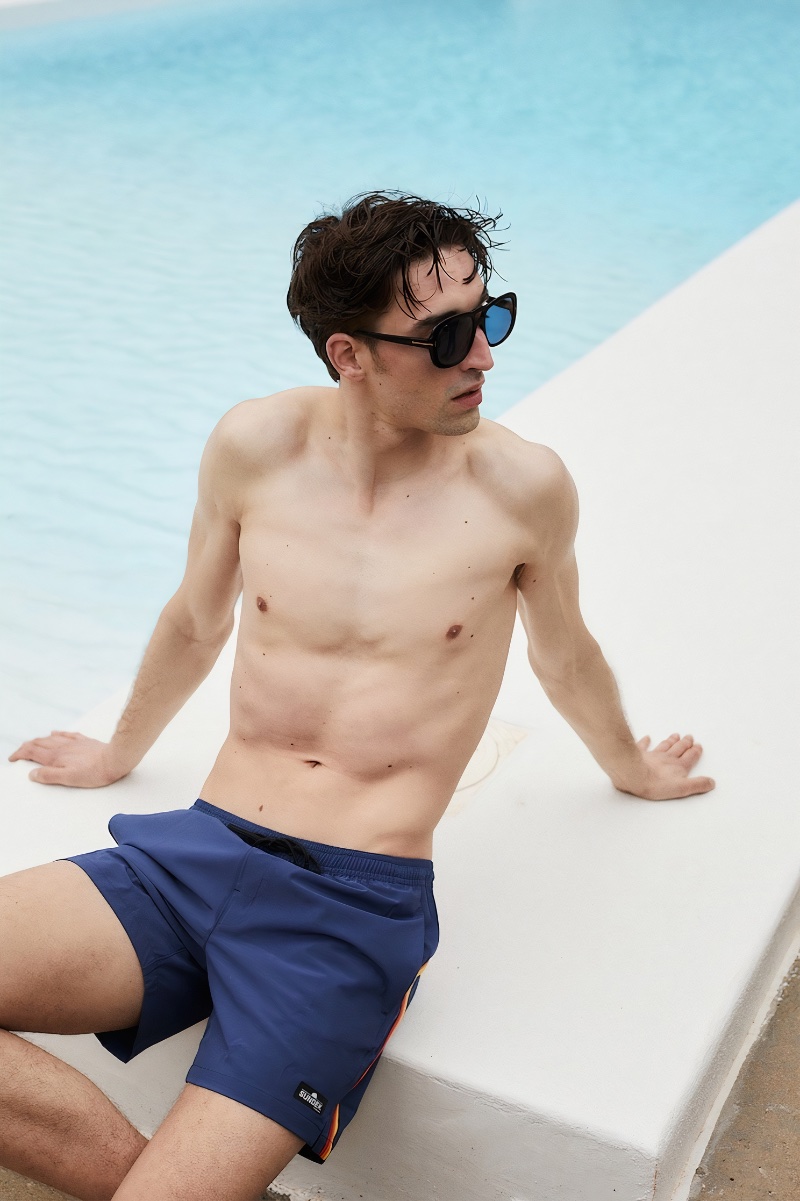 As Luca relaxes poolside, he sports a casual outfit with Tom Ford Billie squared sunglasses and Sundek LVR exclusive swim shorts, demonstrating that even loungewear can be made chic with the right accessories.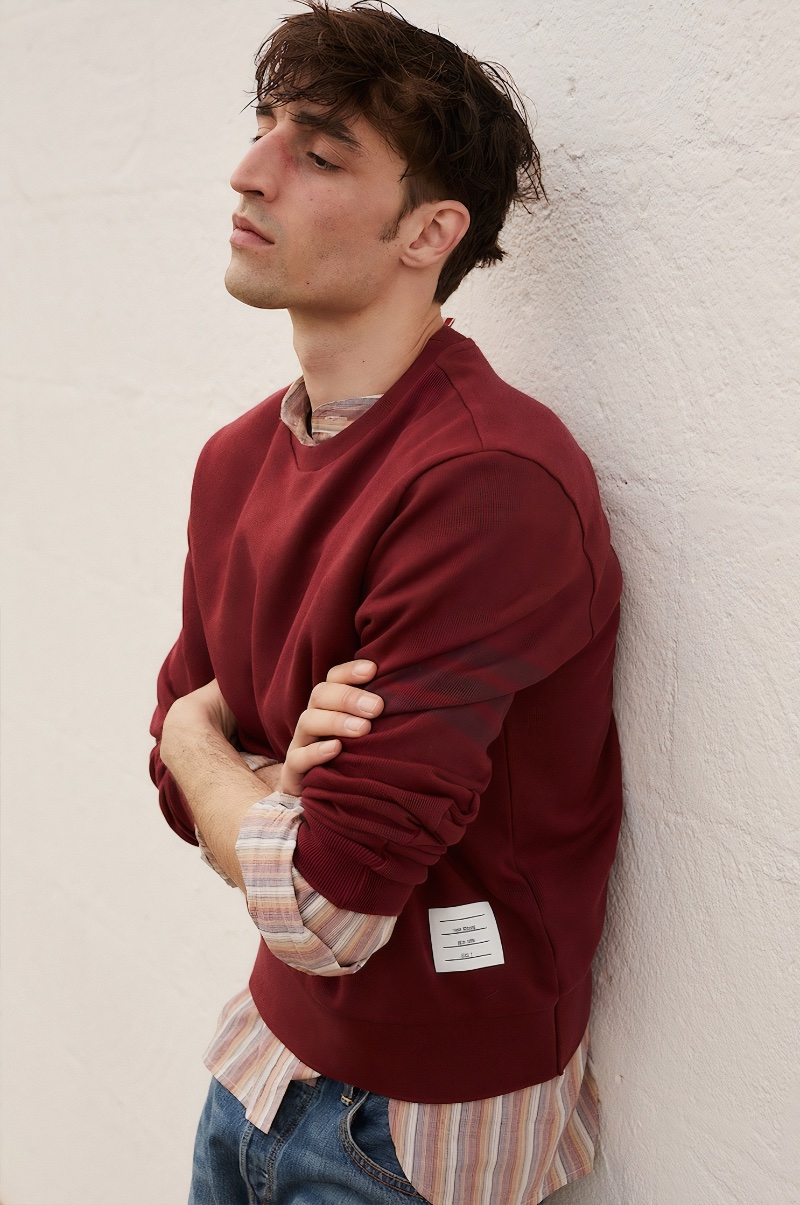 The final look sees Luca in clay tones, wearing a Thom Browne crewneck, an Isabel Marant striped shirt, and Re/Done jeans, truly embodying summer's earthy, warm colors. The editorial is a celebration of summer style and a showcase of the finest designer pieces, proving that even under the summer sun, chic and comfort can beautifully intertwine.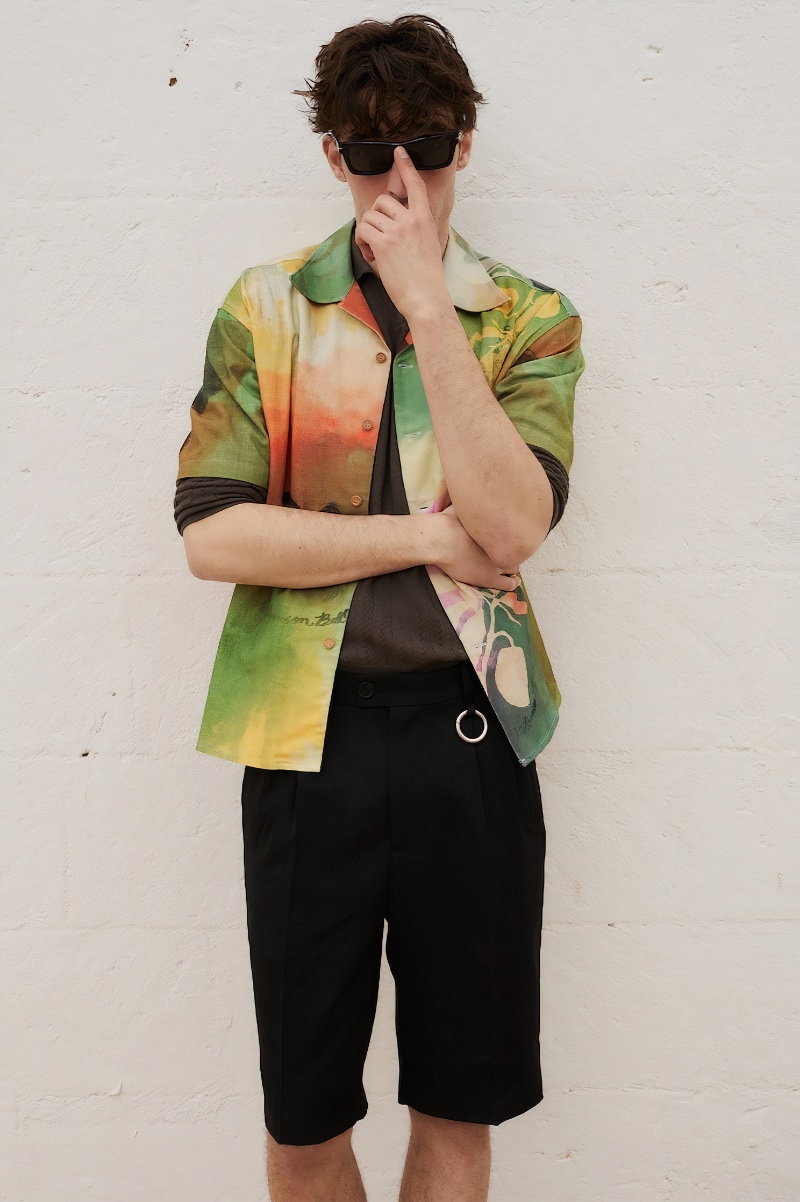 An impressive crew orchestrated the creative magic behind the editorial. The aesthetic eye of photography duo Kulesza & Pik, coupled with fashion direction by Giuditta Goffredo, brought the season's essence to life. Stylist Andrea Sangiorgi compiled chic ensembles, while grooming artist Astor Hoxha worked his craft to give Luca a playfully messy hairstyle, creating the effortless impression of a fresh post-swim look.