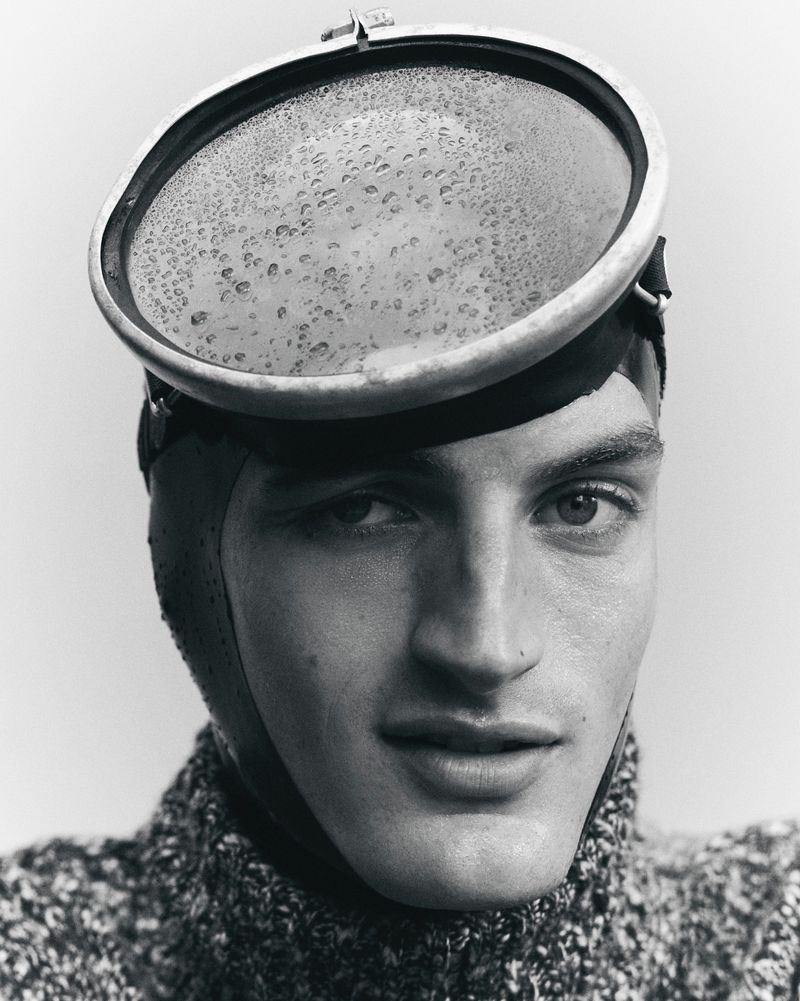 Taking the spotlight for Issue South America, models Aaron Shandel and Theodor Pal immerse themselves in a novel narrative, "Sobre Cubierta" or "On Deck." With scuba gear in hand, they strike dynamic poses, with the fusion of athletic accessories and stylish menswear stirring a unique sense of intrigue and fascination.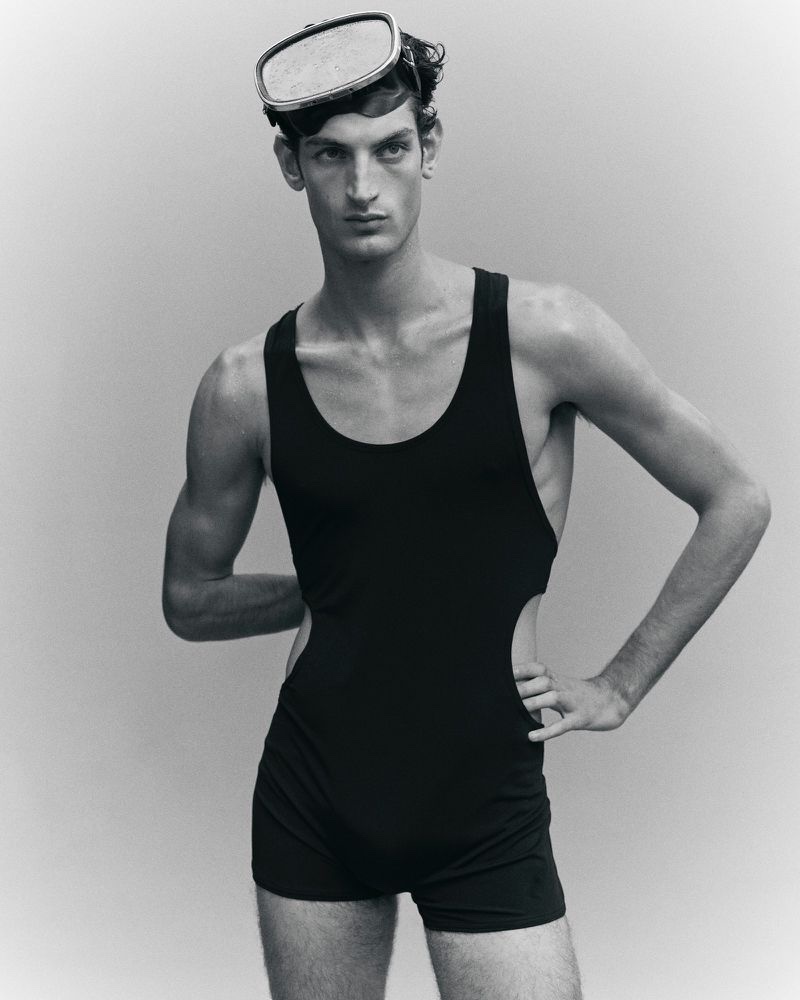 Photographer Zeb Daemen, an architect of visuals, renders a remarkable series of images. He channels the charm of yesteryears with a masterful interplay of black-and-white and subdued color frames. The old-school enchantment that Daemen captures is both nostalgic and refreshing, lending a timeless quality to the story.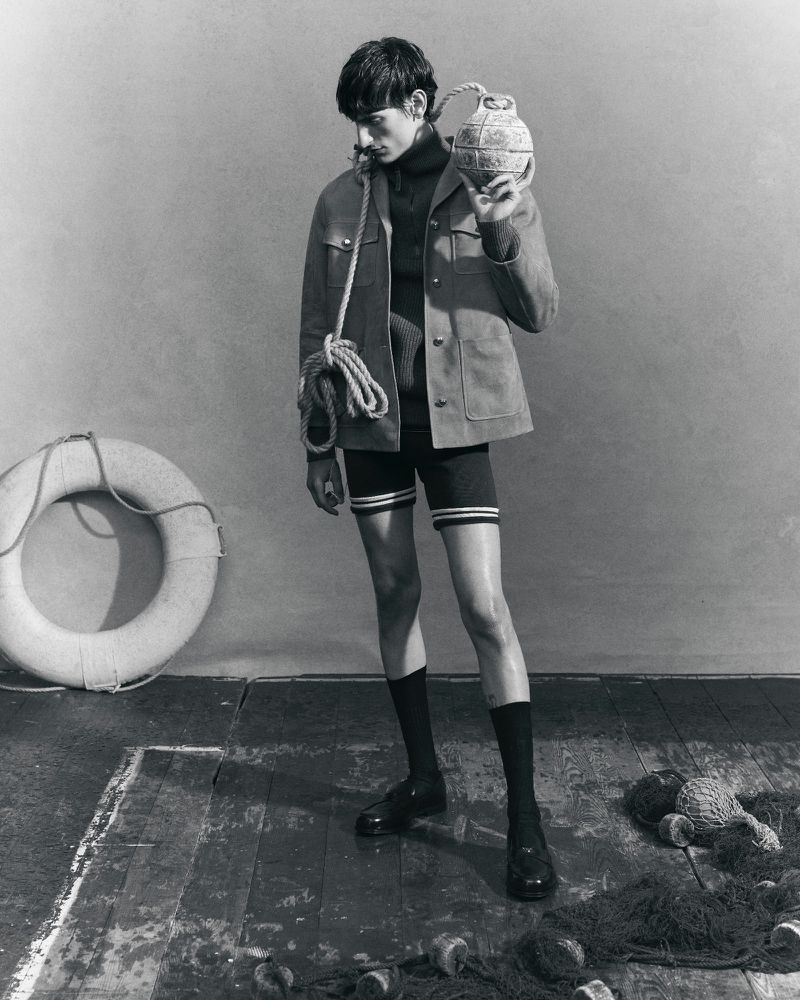 Meanwhile, the mix of practical scuba equipment and high-end menswear is compelling. It's a reminder that fashion isn't just about clothing; it's about how people can creatively express themselves, even in the most unlikely circumstances.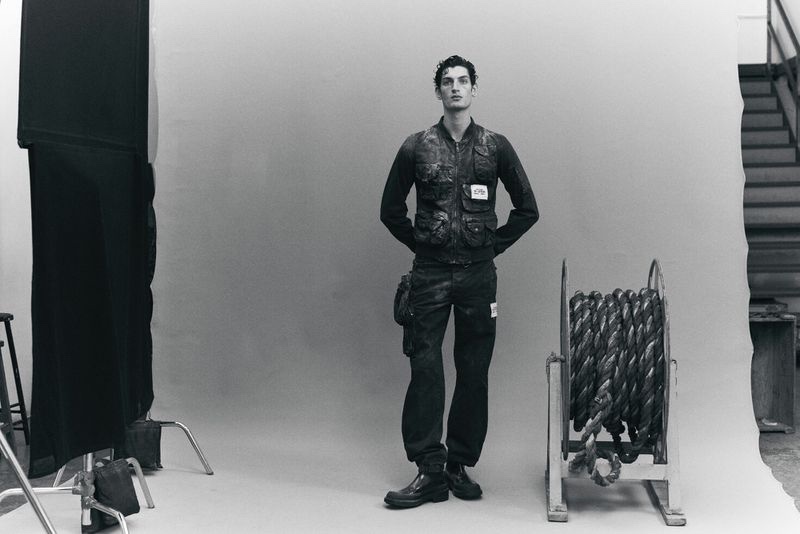 Michael Miller, the fashion stylist behind the story, masterfully fuses the functional with the fashionable. He assembles a wardrobe that spotlights renowned brands such as Ralph Lauren, Hermès, and Tod's. Each outfit mirrors the balance between purpose and style, utility and fashion.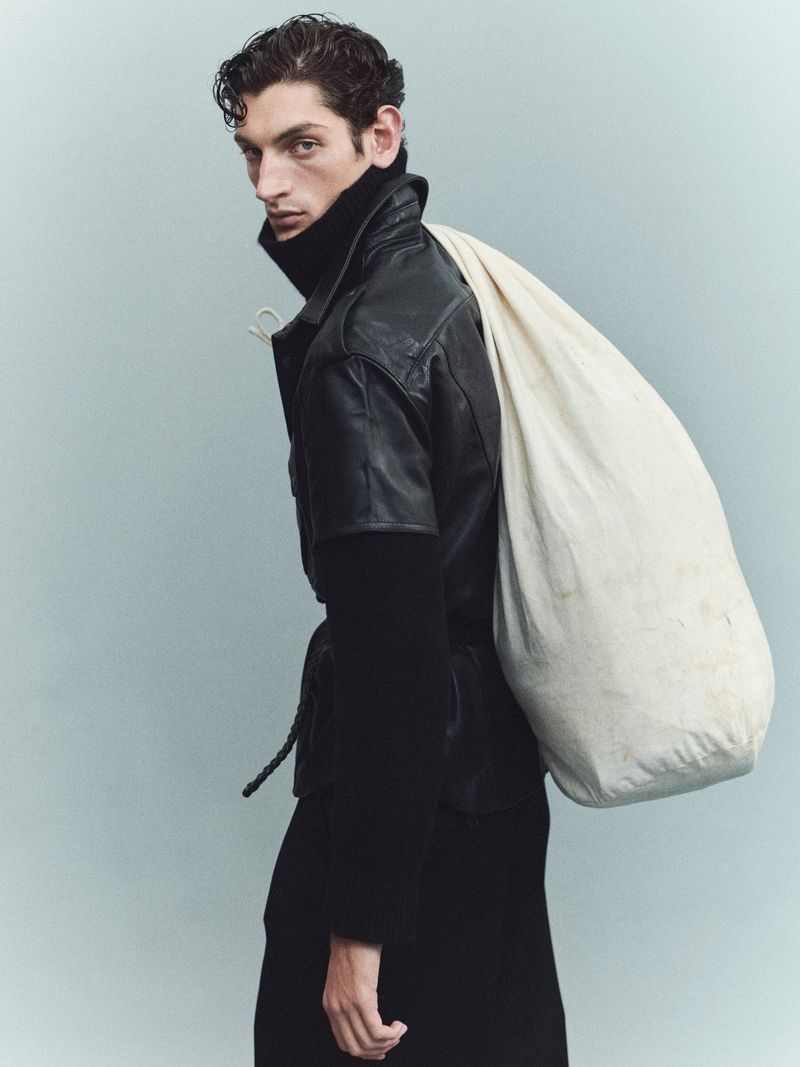 Finally, hair stylist Brady Lea crowns the story with artistic finesse. Lea crafts wet hairstyles that convey a convincing narrative of a just-emerged-from-a-swim look, enhancing the authentic vibe of the entire set. Aaron and Theodor, as though they've just ascended from the watery depths, bring the stylistic story to life with their expressive portrayal.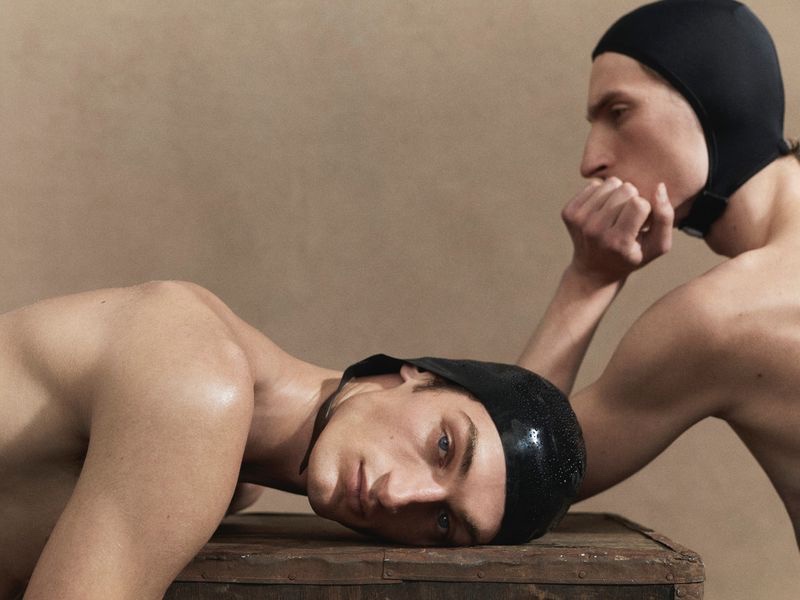 In essence, "Sobre Cubierta" is a narrative rich with dichotomy and contrast, bridging the gap between the practical necessities of diving and the elegant sophistication of men's fashion. It's an arresting exploration of style, marrying function and fashion, athleticism and elegance, reality and the imaginative. The result is a distinctive feature that is as captivating as it is unique.