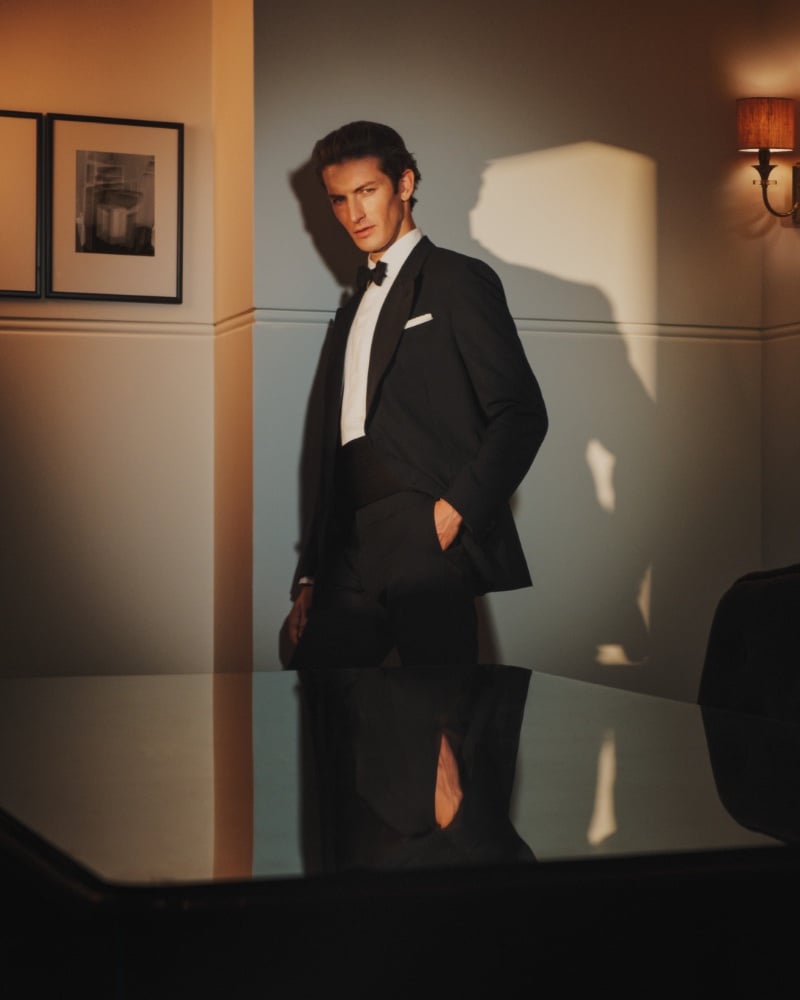 Dunhill, the prestigious British luxury menswear brand, has unveiled its 2023 festive campaign, celebrating the holiday season with flair and sophistication. This year's theme centers around the timeless ritual of dressing up for an unforgettable evening.
Dunhill Festive 2023 Campaign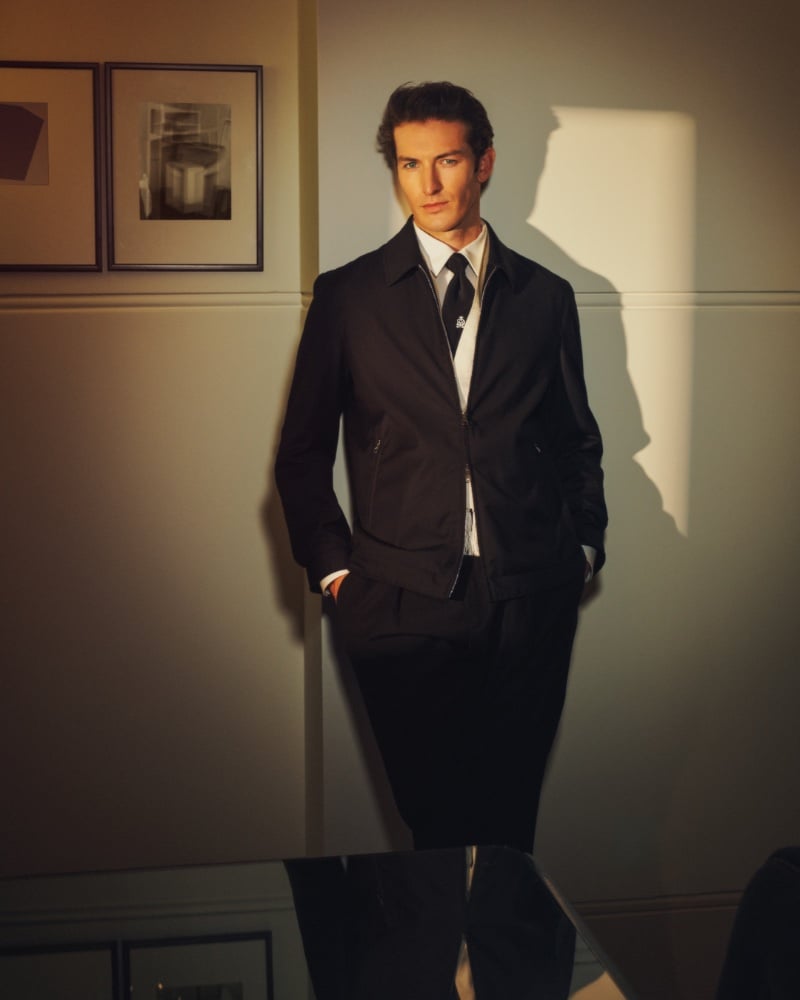 The narrative captures those intimate pre-party moments filled with thoughtful wardrobe selections and the quiet excitement of anticipation. The spotlight is on Oli Lacey, who gears up for various year-end celebrations, adorned in Dunhill's latest collection of elegant eveningwear and rich accessories.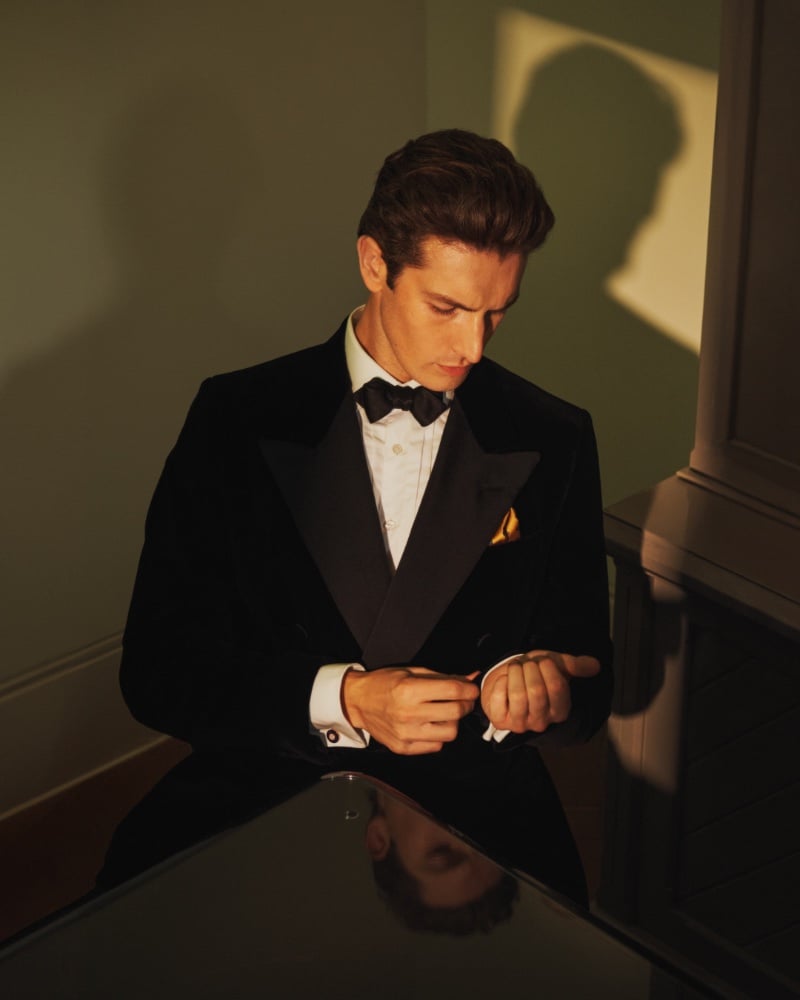 At the heart of this collection is the meticulously designed formalwear. The wool barathea evening jacket is a standout piece, showcasing the Dunhill's Society silhouette. This jacket is artfully matched with complementary trousers and a finely pleated evening shirt.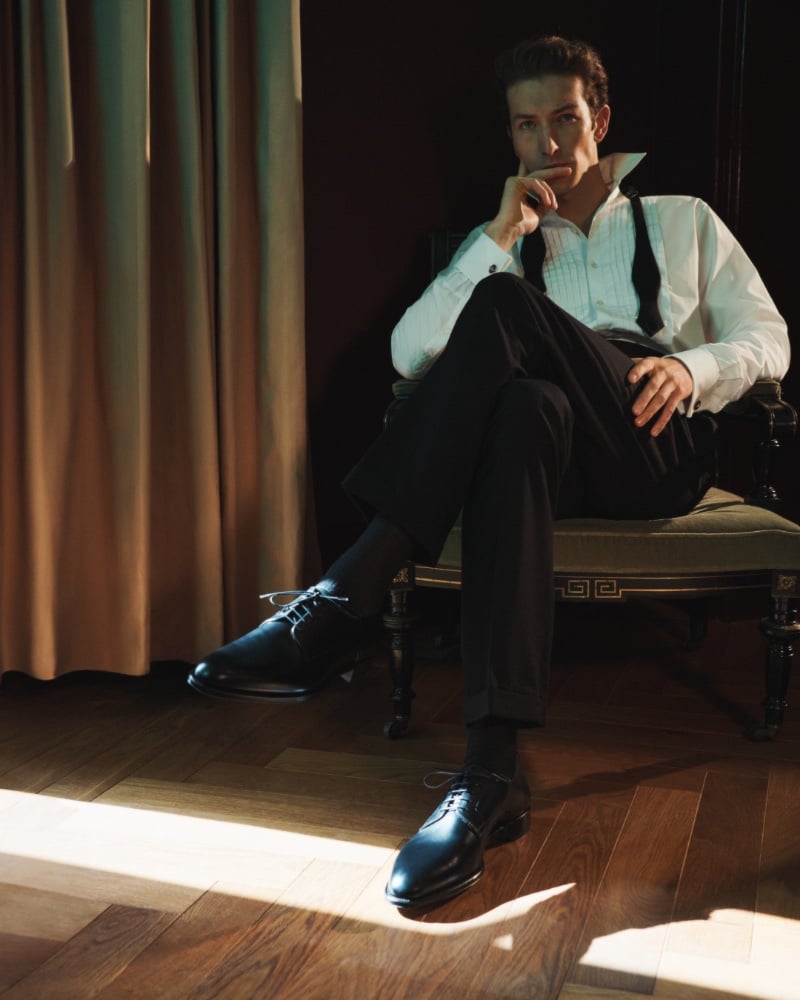 Dunhill's dashing ensemble is perfected with the black Kensington Derby shoes, a masterpiece of Italian craftsmanship using premium French calf leather. Adding a touch of sophistication, cufflinks provide a subtle yet striking enhancement.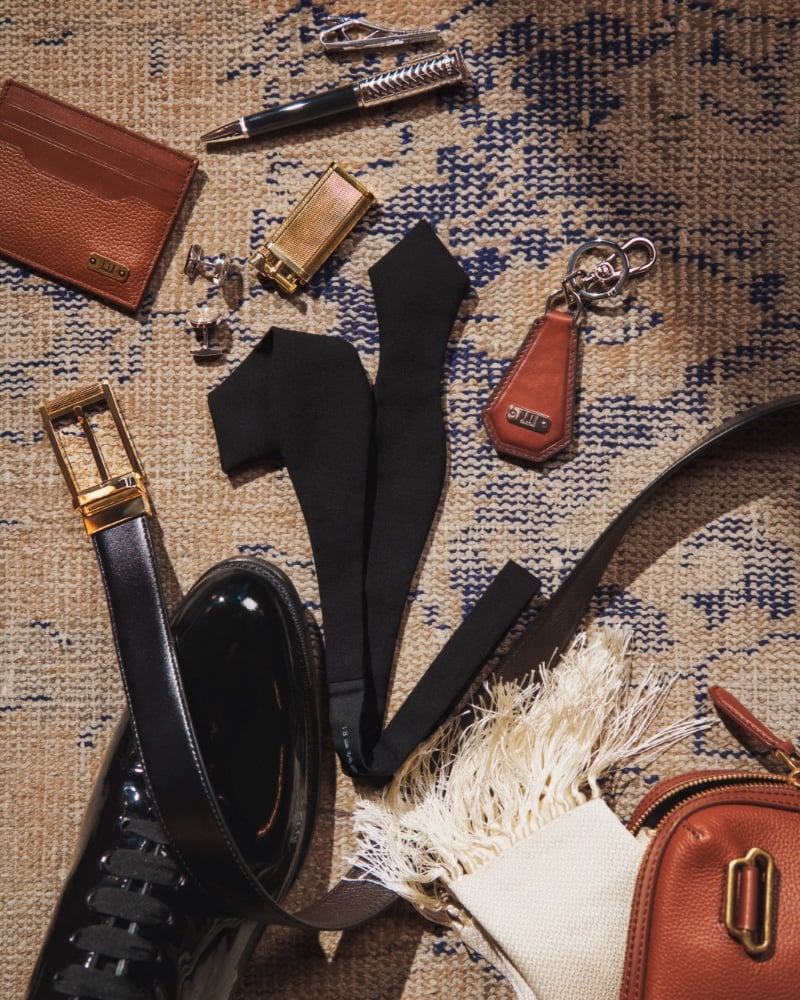 Dunhill also places a strong emphasis on thoughtful gifting this season. A blend of practicality, excellence, and personalization characterizes their range of festive gifts. The selection includes exquisitely crafted leather goods from the 1893 Harness collection, stylish belts, cozy scarves, sleek tie bars, and the signature Dunhill lighters.
Each item is infused with the brand's hallmark elegance, making them perfect tokens for every holiday event.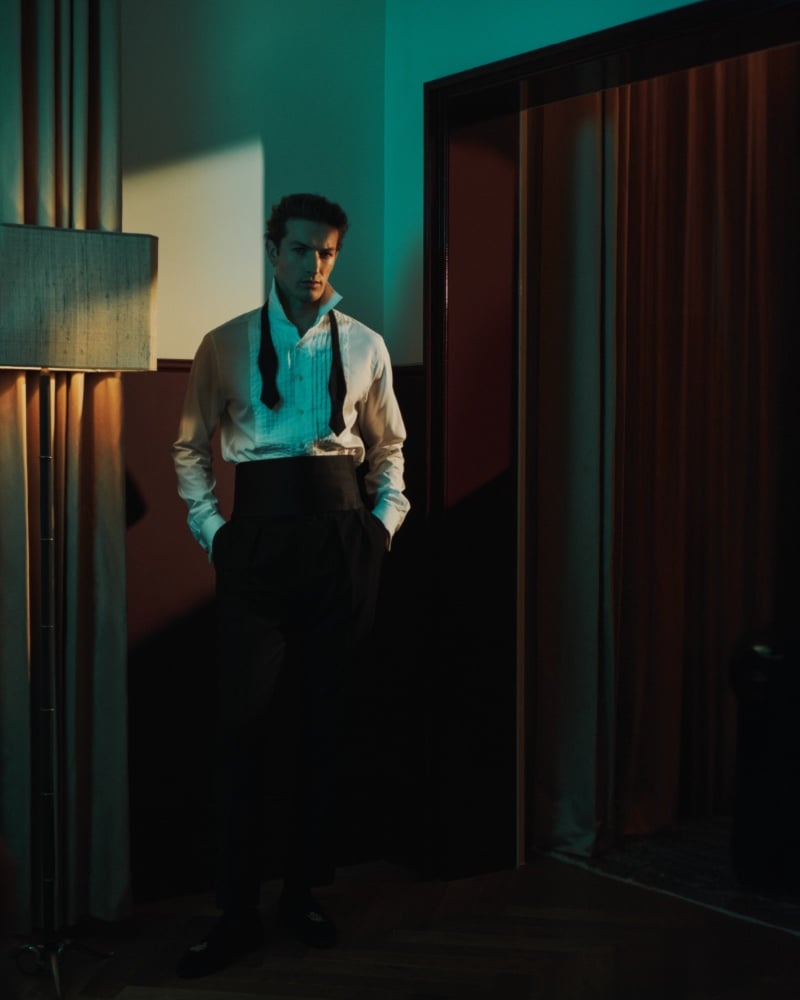 In essence, Dunhill's festive campaign for 2023 invites us to embrace the joy and elegance of the season, offering a range of attire and gifts that resonate with the brand's legacy of sophistication and quality.