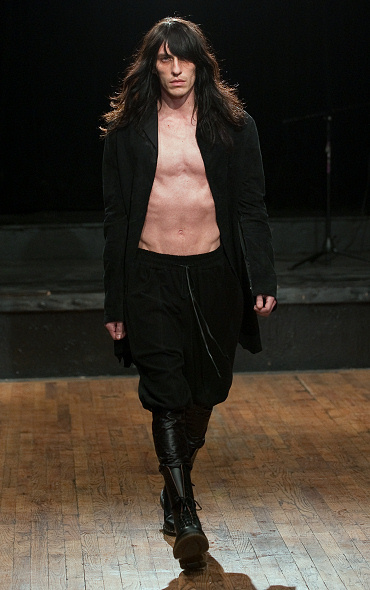 Things are quickly moving forward for Los Angeles based label, Odyn Vovk. Sacrificing everything he had, Odyn Vovk's designer and creator, Austin Sherbanenko took a chance and dropped out of school to invest all his time and money in starting a line. Sherbanenko's risk seems to have been a smart move and is beginning to pay off. Spring 2009 marks Odyn Vovk's first collection and it is already stocked at American favorites Oak and Blackbird.
Only in his second collection, Sherbanenko showed his fall collection in New York this past Thursday. Judging by the appearance of several prominent male models, anyone unfamiliar with Odyn Vovk would think it was years into its vision. However, models like Cole Mohr and Tyler Riggs leant their talents to the show because it was a line they believe in.
Odyn Vovk is a new label, vulnerable and stripped to the core. It is about raw beginnings. It is the search for meaning found in darkness. This detailed search is best illustrated by Sherbanenko's use of the color black. Sherbanenko finds solace in black, because it is void of distraction, allowing for a complete appreciation of detail. It is then that time expands and minutes turn to seconds accounting for every cut, fray, rip, plunge, and drape. It is in the details that Odyn Vovk will search, mature and solidify its identity. After all, this is a story beginning, with so much more to be written...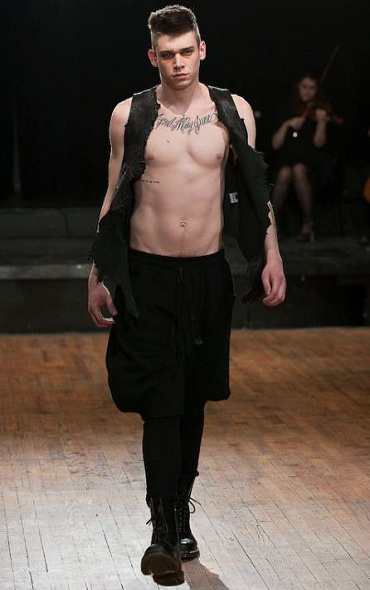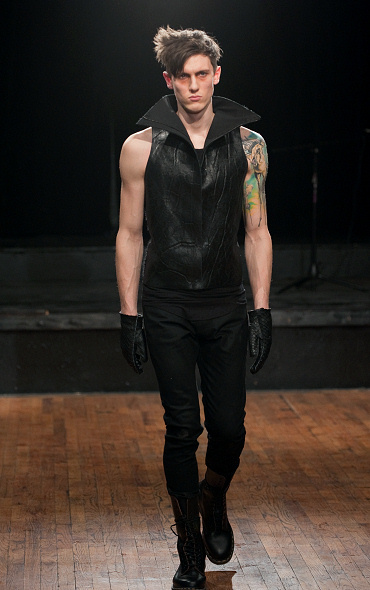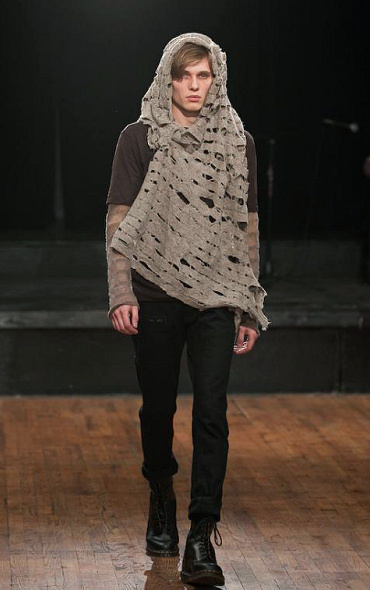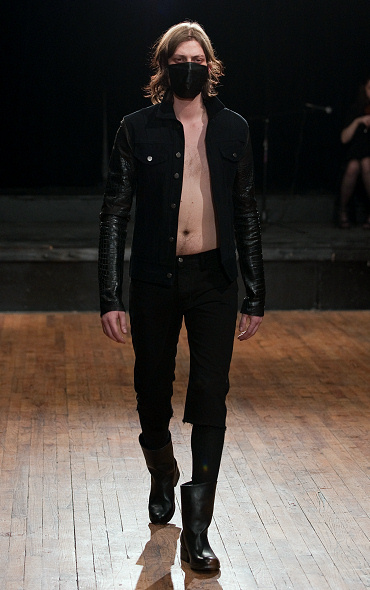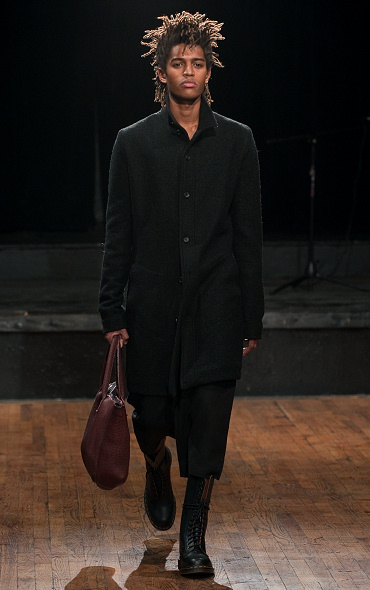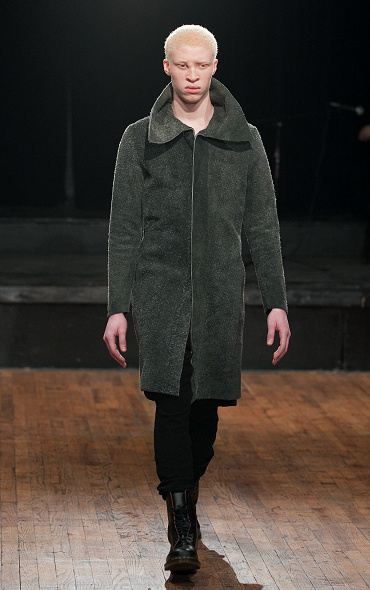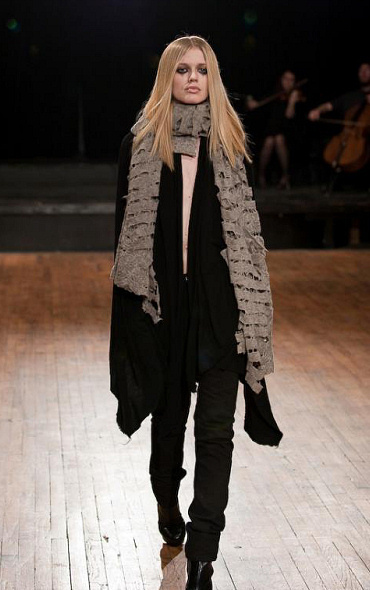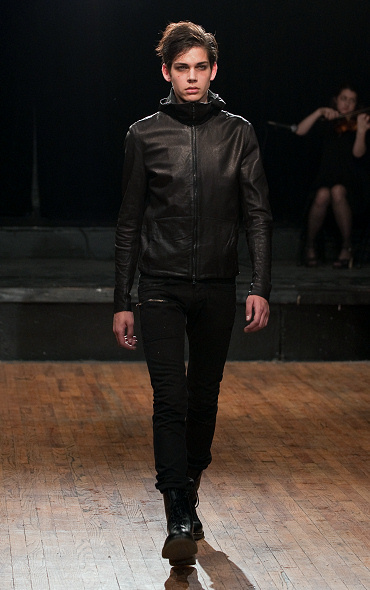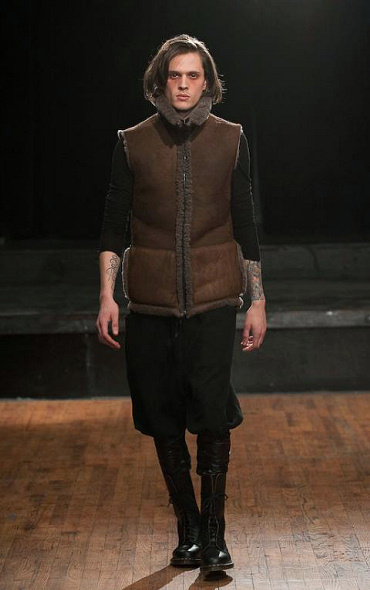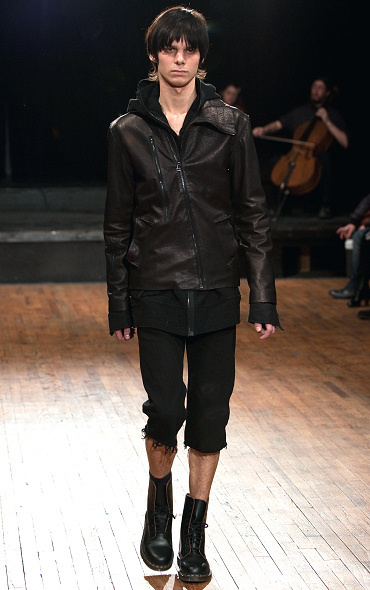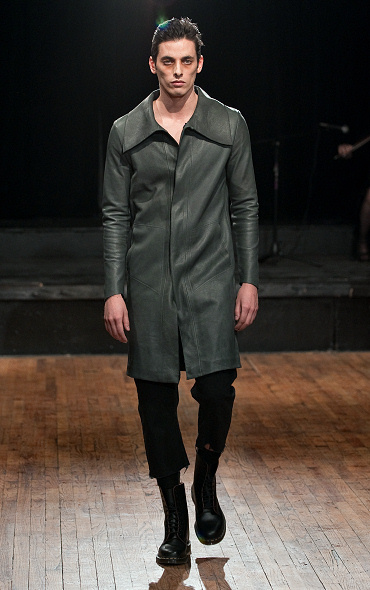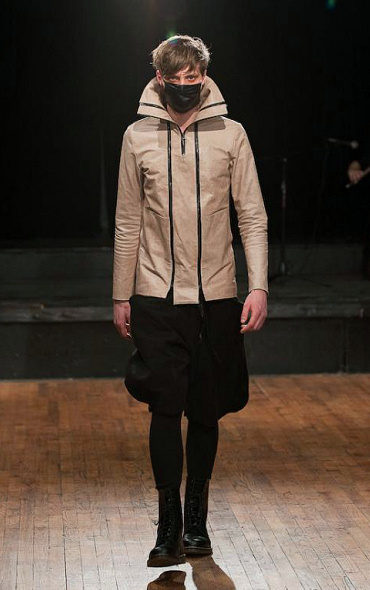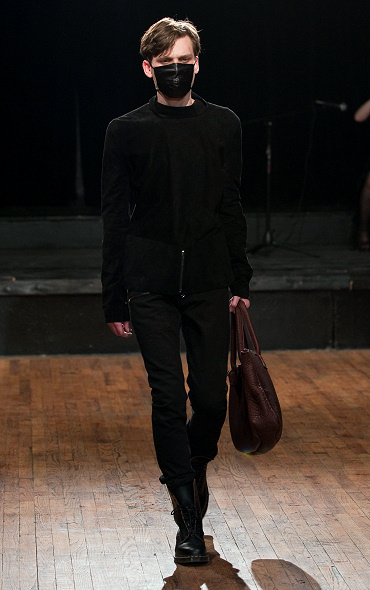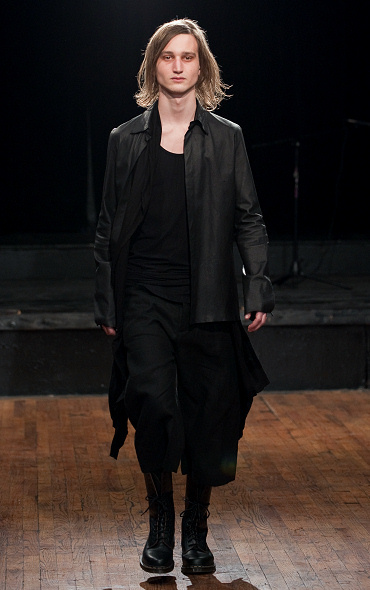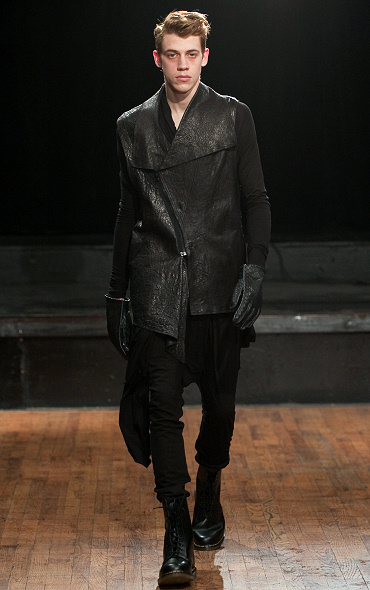 Pictures from Scoute