In a fashion landscape often swayed by the transient whims of style, Daniel Lee's second act at Burberry ushers in a renaissance. Far from merely anchoring himself to the quintessential trench coats and scarves, Lee serves as an alchemist, breathing novel vitality into the brand. His former exploits at Bottega Veneta, especially with handbags, signal that this transformation is more than mere posturing—a promise.
Spring-summer 2024 emerges as a manifesto on men's desires in clothing, as Lee distills the essentials of what makes menswear both classic and intriguing. Like a painter choosing specific hues to create a masterpiece, he employs half-buttoned shirts, boxy shorts, and sleeveless tops to make a palette grounded in relaxed but refined shapes. In a world obsessed with fast fashion, something is reassuring about the return to tried-and-true military-inspired jackets and relaxed-cut suits.
Burberry Spring/Summer 2024 Collection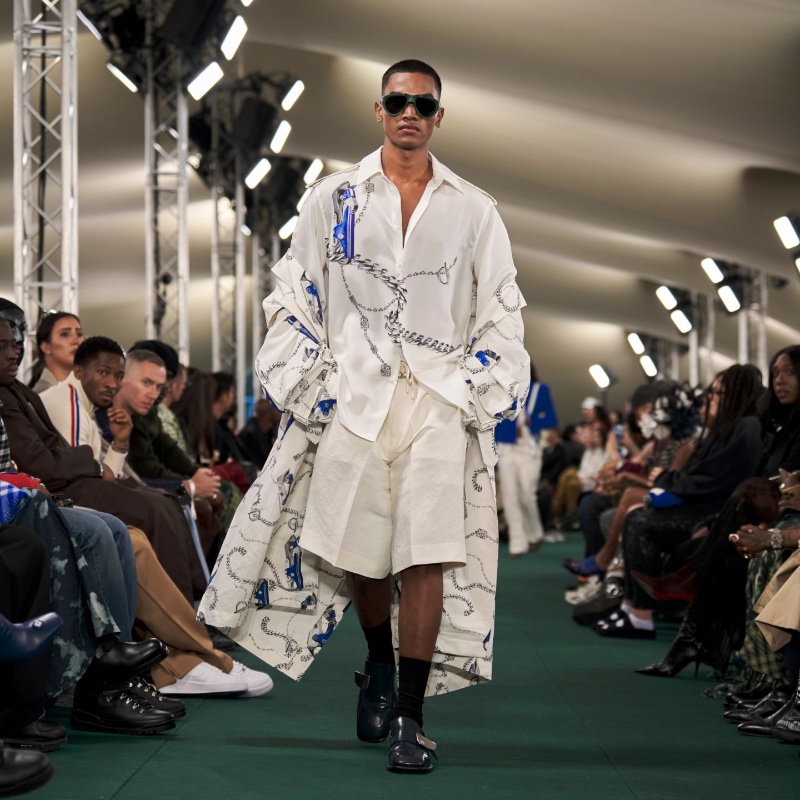 Yet, the collection has its whimsy. Imagine finding a surprise note tucked inside a classic novel—that's the effect of the graphic prints adorning some of the garments. These designs act like charming interludes in a collection otherwise rooted in timeless menswear staples.
Similarly, trench coats—those iconic Burberry ambassadors—still make their expected appearances but don't monopolize the narrative.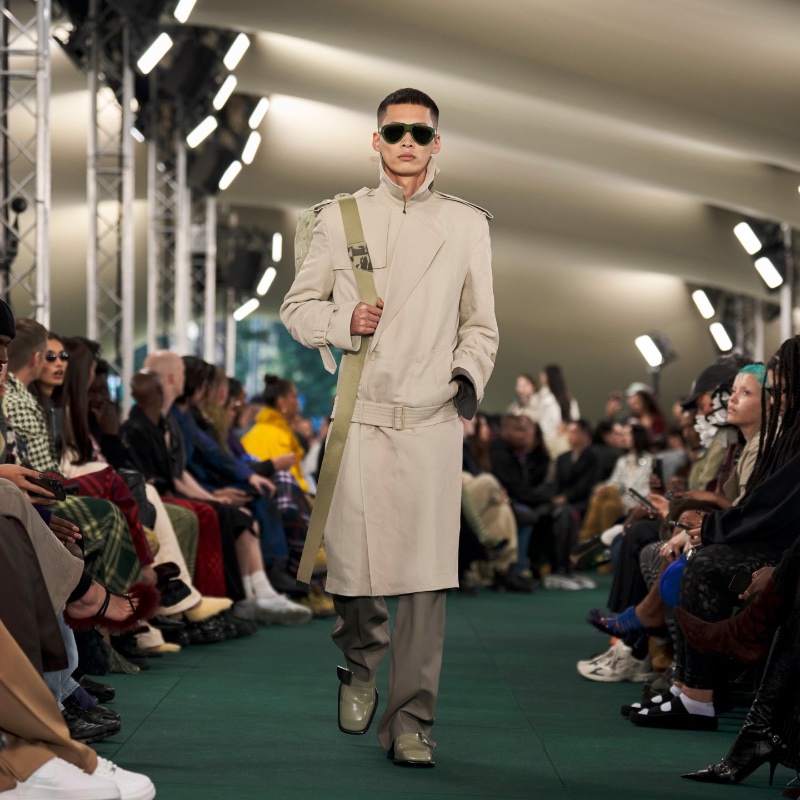 Lee produces an offering of accessories that punctuate and elevate the clothing. The recurring chain motif weaves from shirts to crossbody bags, revealing a renewed emphasis on the little things that complete a man's outfit.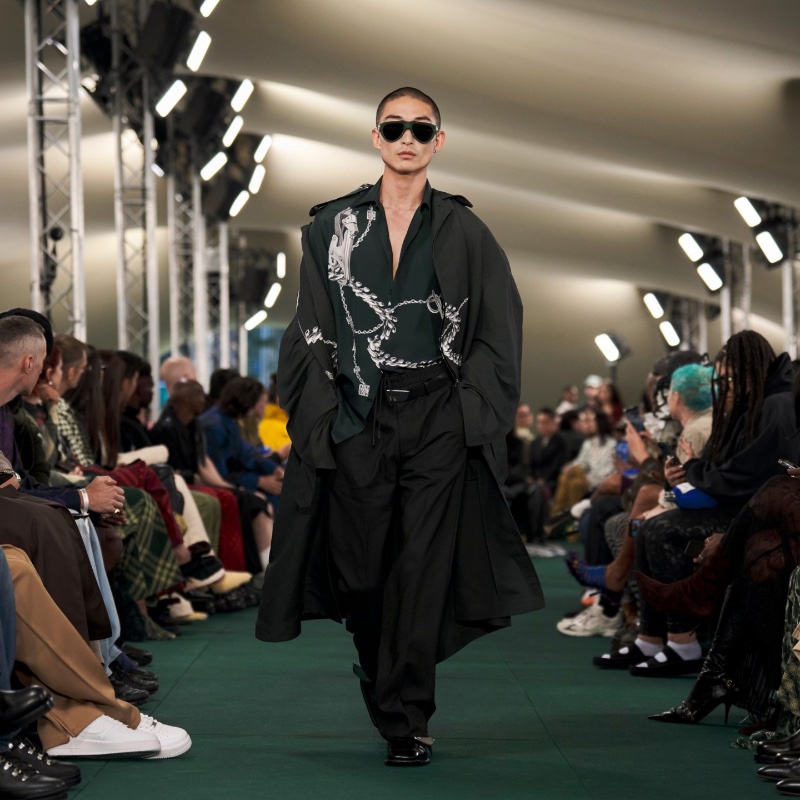 Not to be overlooked, the Equestrian Knight, Burberry's historical emblem, gallops back into the spotlight. Yet it's not flaunted on every possible inch; instead, it confidently takes its place on statement belts, an understated reminder of the brand's storied past.
With this spring-summer collection, Burberry under Daniel Lee captures an ethos. It evokes the spirit of a modern man who pays homage to history while courageously stepping into the future with the thrill of discovery.